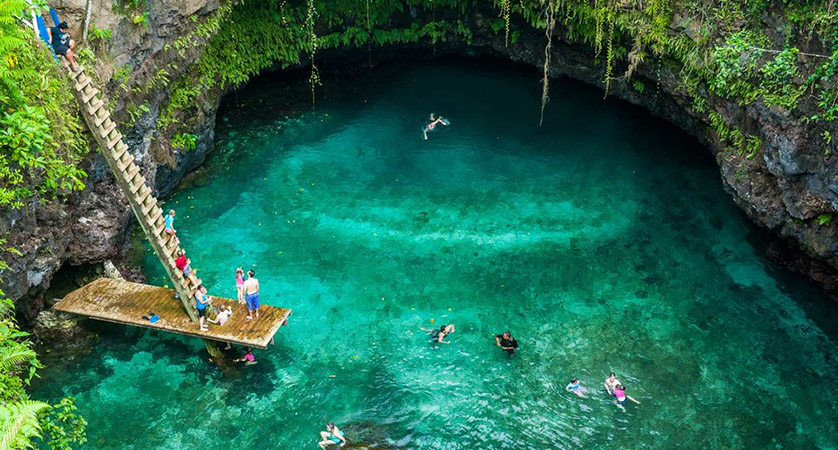 Photo: Galatourist.asia
Fun Island nested in the South East area of Hon Tre island, some 6km away from Nha Trang Lagoon takes travelers about 20 minutes to travel to by canoe from the center. It is still an unknown location for some foreign arrivals, however, a worth-visit for domestic ones in every trips to Nha Trang.
The island boasts unlimited width with no end in sight of the sea which is also fresh and fairly shallow, best stretches of sand as well as quite a comfortable weather that is beyond doubt a chill destination for holidaymakers to hide from the scorching heat.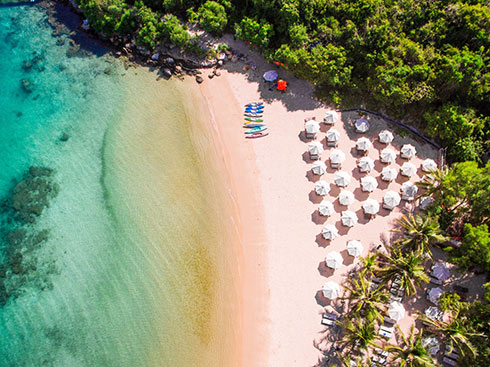 An area view of a corner in Fun Island.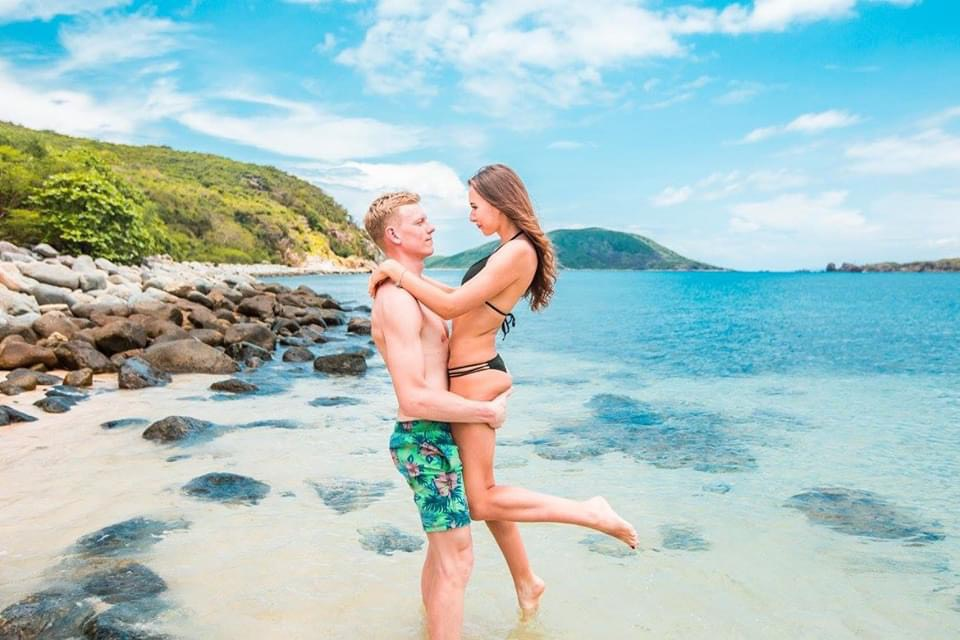 The crystal blue sea is definitely not inferior to Maldive's.
The ravishing island also provides varied settings or one of a kind background for photo shooting. From the bird-eye view, Fun Island looks as gorgeous as the Maldives paradise.
Besides the environment-friendly activities, travelers may also rejoice in the first-ever snow foam playground with a lot of fun games that may help enhance connectivity among groups of friends and families.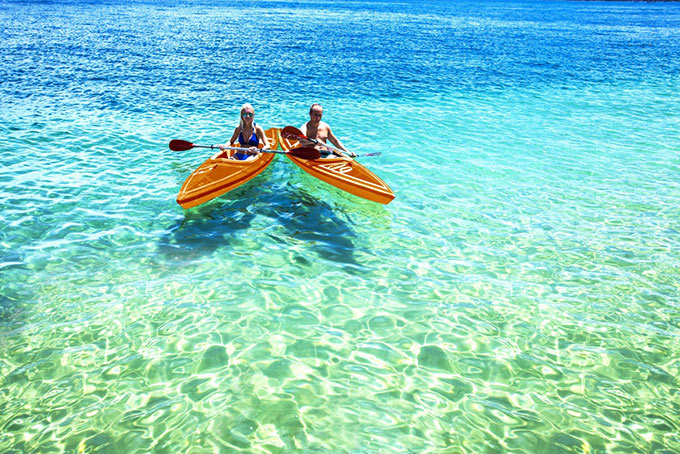 Kayaking in Fun Islands is very enjoyable.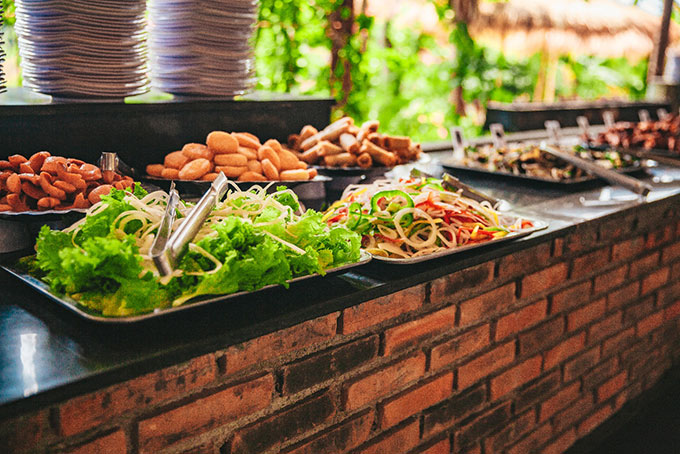 There are a variety of dishes from Asian's to European's for travelers.
The island also features some catering service packages, kayaking, diving to sightsee coral among others. The lunch menu is as diverse and rich as 5-star resort with more than 50 Asian and European dishes including fresh seafood prepared by famous chefs from the coastal city of Nha Trang.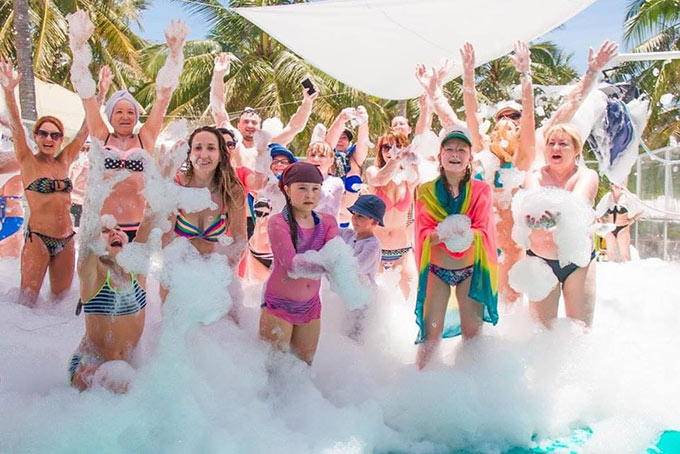 Snow Foam playground is the first of its kind in Vietnam.
There are numerous wonderful coral reefs that are not inferior compared to other coral waters in Nha Trang. It is thus also an alluring tourist attraction greatly delighting sea-lovers.
Lyan Vu