Slovakia vs Spain: Fixtures, match schedule, TV channels, live stream
Slovakia will try to claim their crown as they meet Spain this Wednesday at June 23 in Estadio La Cartuja, Seville. Here is the fixtures, match schedule, TV channels and live stream of the match.
Few could have predicted Spain still needing to qualify for the knockout stages going into the last round of group stage Euro 2020 fixtures but that's exactly the position the Euro 2012 champions find themselves in.
Spain sit third in Group E ahead of their match with Slovakia in Seville, having drawn their first two matches.
Spain will progress as group winners if they beat Slovakia and group leaders Sweden lose to Poland in the other match.
Slovakia will claim a place in the top two if they beat Spain, or if they draw and Sweden avoid defeat against Poland.
There are plenty of Euro 2020 fixtures still to come, with the knockout stages now looming and the last 16 taking shape.
Slovakia vs Spain: Kick-off time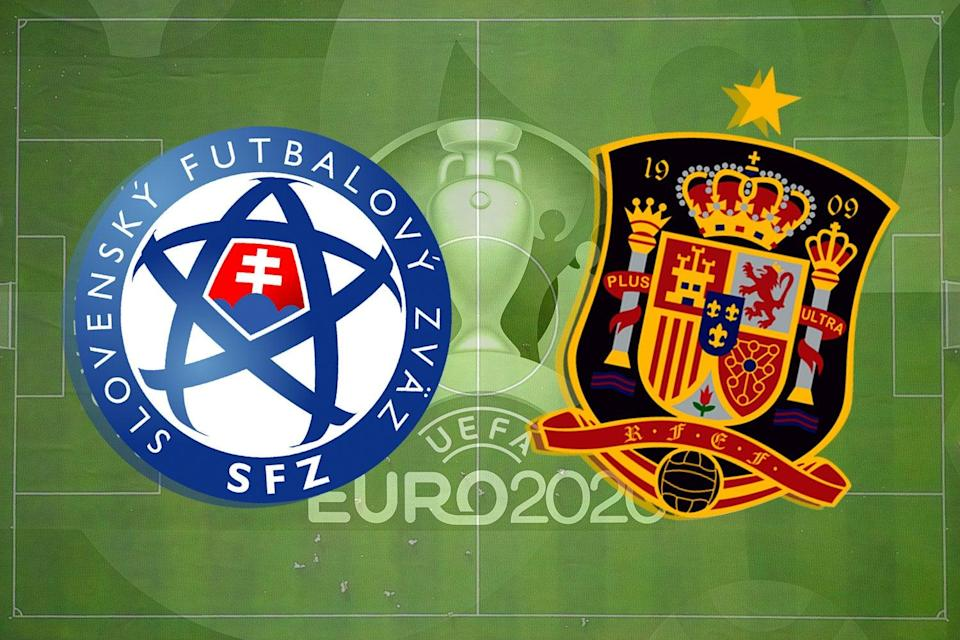 Photo: Todayuknews
Slovakia vs Spain is scheduled for a 5pm BST kick-off on Wednesday, June 23, 2021.
The match will be held at Estadio La Cartuja in Seville.
What TV channel is Slovakia vs Spain on?
Fans can tune in to watch the game for free on ITV from 4:15pm.
Games will be split between ITV and BBC throughout the tournament, with every single moment of every match being broadcast on free-to-air TV.
Watch Slovakia vs Spain Live Streaming UEFA Euro 2020
Slovakia vs Spain on RTVS
Radio and Television (RTV) Slovakia is a National Public Broadcasting Organization in Slovakia. It is a state-funded channel that provide its Streaming throughout Slovakia. RTVS (Radio and Television Slovakia) is a full member of European Broadcasting Union.
This year, it owns The Official Broadcasting Rights of UEFA Euro 2020. It charges a monthly allowance for its broadcasting in some areas. RTVS charges less than €5 per month as its television license fee and €55.68 per year. It facilitates its viewers with following features:
As an Official Broadcaster of UEFA Euro 2020, RTVS will provide Live and on-demand Streaming of all 51 matches of Euro 2020.
RTVS has announced to broadcast the matches played by its home country in Euro 2020 for Free.
It offers its streaming in Ultra HD quality.
It also offers its services through Radio, RTVS is available on Cable, Play and App Store (i.e. Android and Apple mobile phones).
It is also available via Satellite.
Slovakia vs Spain on Mediaset Espana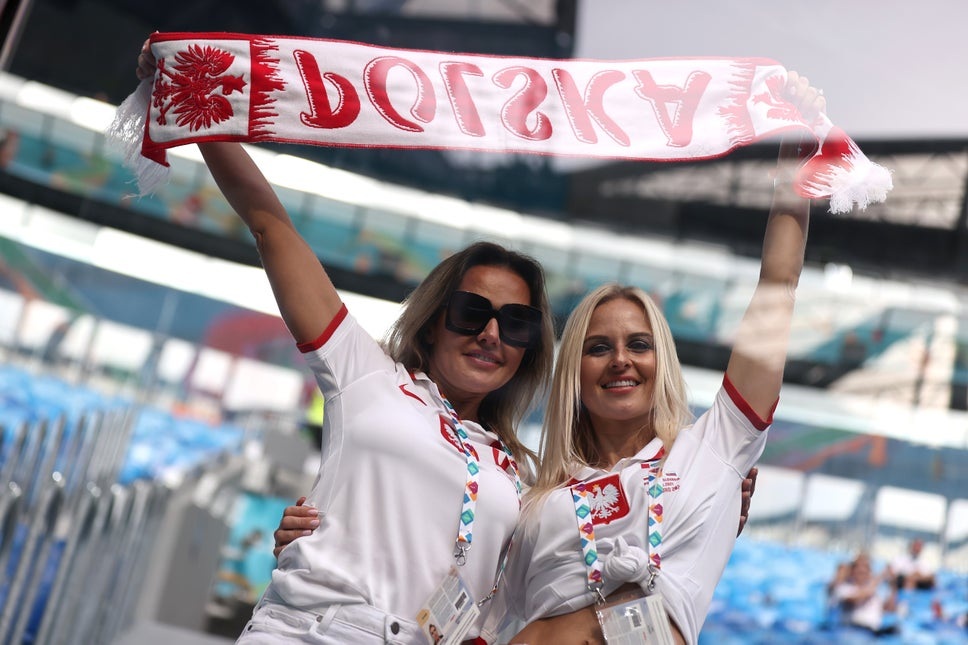 Photo: Standard UK
Mediaset Espana communication is a Spanish media company controlled by an Italian company. It was founded in 1989 and has been providing its streaming throughout Spain since then. Mediaset Espana has various channels including a wide range of its Sports channels.
UEFA Euro 2020 has provided The Official Broadcasting Rights of Euro Live Streaming to Mediaset Espana. It will provide following features to Euro fans:
Mediaset Espana provides live and on demand streaming of Euro 2020.
It offers Free-to-air broadcasting.
The telecommunication company of Spain offers the complete streaming of Euro 2020 in Ultra-HD quality.
It is available on Satellite TV, cable and on digital television.
Mediaset Sports app can be downloaded from both Apple and Android mobile phones.
Watch Live Streaming of Sweden vs Poland on Other Broadcasters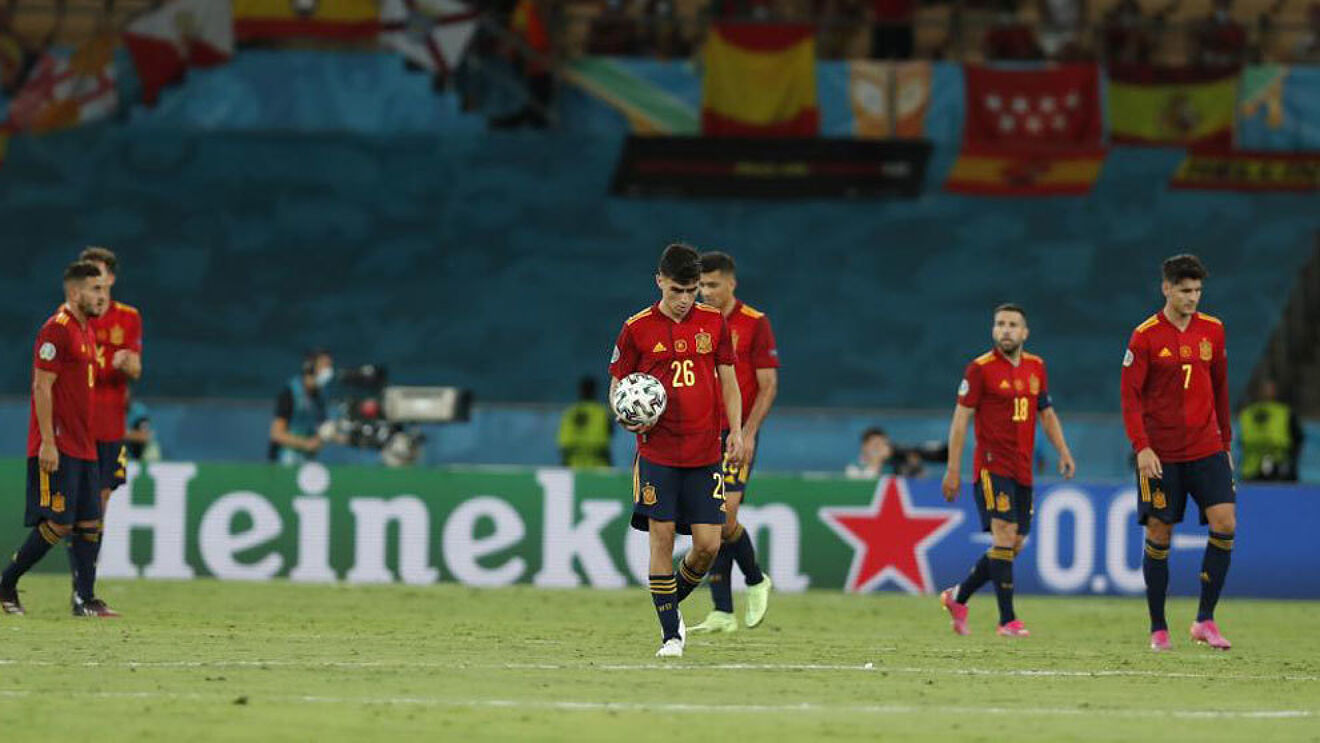 Photo: MARCA
Other than the Official Broadcasters of UEFA Euro 2020, many other video streaming apps and television channels provide Live and HD Quality Streaming of Euro Championship 2020. The List of these channels that will Live Stream Slovakia VS Spain are as follows:
ESPN, Fubo TV, Sling TV, Sky TV, Hulu TV, CBS, Univision, YouTube TV, Peacock
Fubo TV
Watch Slovakia vs Spain Live Streaming UEFA Euro 2020 on Fubo TV. Fubo TV is a paid service that broadcast Live TV over the Internet. It does not require cable for its streaming. Fubo TV provides Live plus on-demand streaming through its 100+ channels. It broadcasts various sports and entertainment programs. Fubo TV owns the Rights to broadcast Live Streaming of all 51 matches of UEFA European Championship 2020.
Some of its famous channels include, beIN Sports, beIN Sports connect in both English and Spanish language, Big Ten Network, CBS Sports Network, ESPN, ESPN2, Fox, FOX Soccer Plus, FS1, FS2, fubo Sports Network, Fuse, Fight Network, FYI, Galavision, Golf Channel, and many others.
It provides its streaming only in United States, Canada and Spain. Packages for its subscription may differ in these countries.
Fubo TV charges $54.99 per month. It does not require any contract from its users. The subscription will automatically renew until someone choose to cancel. It offers any time cancelation offer without any additional charges. Fubo TV will Stream its 100+ channels in just $54.99 per month.
It will also provide a free 7-day trail to its new users.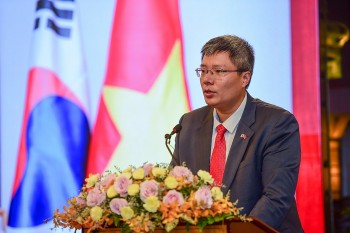 Viet's Home
Tran Hai Linh, member of the Central Committee of the Vietnamese Fatherland Front, chairman of the Vietnam-Korea Business & Investment Association (VKBIA) shared with the Vietnam Times about strengthening the capacity to promote Vietnamese culture to the world.