Specific steps to transfer family values from one generation to the next
"What we said is that most successful multi-generational family businesses take very specific steps to transfer family values from one generation to the next.", said Tan Hiep Phat Group Deputy CEO Phuong Uyen Tran.
The Tân Hiệp Phát Beverage Group (THP) is Vietnam's leading privately held FMCG (fast-moving consumer goods) company. How it got there can be credited to principles and strategies based on Tran Family values; THP's success can be found in the family dynamics that built it.
There is a fine line, however, between family and business. Not all familial tendencies should cross over into business, just as business dynamics should not rule how a family's relationships are nurtured and maintained. Ultimately, successful family businesses understand the roles of family members in and out of the business and respect those roles and boundaries.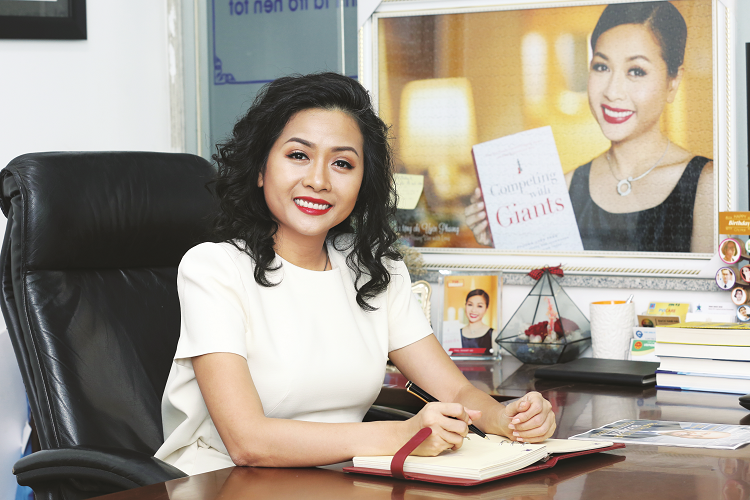 Phuong Uyen Tran. Photo: doanhnhansaigon.vn
Holding strong to our family values as a guide and acknowledging the strengths and weaknesses of family members within the business, has resulted in extraordinary growth for our company.
THP now employs over 5,000 people across its four production facilities and dozens of branch offices. We make ongoing investments in researching new ways to better serve our consumers. Our factories are home to state-of-the-art technologies including ten aseptic lines, PET manufacturing systems, and both hot and cold filling lines for Tetra Pak, cans and glass bottles. We also produce our own packaging include PET and cartons.
THP's success is due—in large part—to the hard work of my parents who built it from the ground up. But they won't always be at the helm. In fact, each day for the last several years has been a probation period for my siblings and me as we prepare for THP's leadership transfer to the next generation. For us, our company is an inseparable part of our family's DNA, and the second generation remains as committed to it today as the first generation was in the 1990s when my parents started building it up. They worked around the clock then. We all still do now.
We recently held a one-day event for suppliers, and one of the main questions that kept coming up was how to manage multi-generational family businesses. Many of our suppliers have similar backgrounds to ours. They were founded around the same time in Vietnam's history and have grown alongside us. They are still run by the original founders working alongside their children. One of their main concerns is how to avoid spoiling the next generation, which is growing up against the backdrop of a much richer country.
What we said is that most successful multi-generational family businesses take very specific steps to transfer family values from one generation to the next. These include:
1. Expectation of Achievement and Rejection of Entitlement. Younger members need clear standards for behavior and achievement. Joining the family business should not be viewed as an automatic right. It is something which should be earned, not inherited.
2. Respect for Elders. Respect for elders is a very Asian value, but it is key to success in any culture. After all, the senior members take responsibility for setting the "tone at the top". All corporate cultures start from the top.
3. Understanding the Second Generation. Second generation individuals will have grown up in different circumstances, so it is important that the first generation understands what motivates them.
4. Respect for Stories. This is how successful companies communicate their core values and mission. It helps all family members to understand and remember what makes their family unique.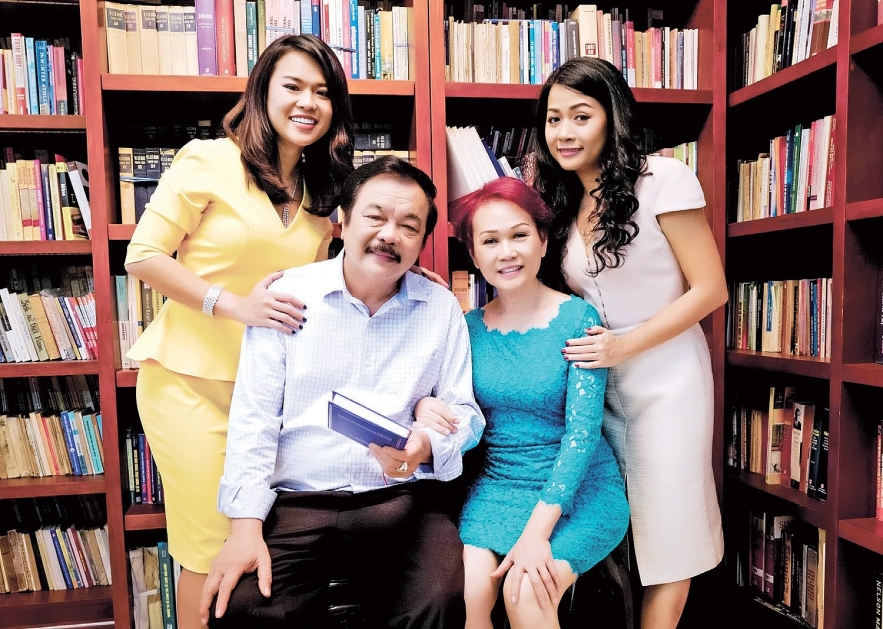 Mr. Tran Qui Thanh's family. Photo: tranquithanh.com.
The stories requires inter-generational conversations. Most of these conversations are informal, happening over dinner and casual meetings. But formal conversations can also work. Some families schedule time, or a formal meeting, every month or every quarter so that family members can sit together and have conversations that span all generations.
Sometimes having a facilitator makes these conversations more productive. Structures are put in place for elders to speak to all roles are established for mentors and coaches within the family. Establishing family activities is also good, as it helps to enhance family values.
In the past few years, especially in 2018, Tan Hiep Phat and Phuong Uyen Tran are among Vietnamese names in the field of business that appear the most on international media because of their stories inspiring co-startups as well as millions of consumers around the world.
That Forbes first published the book "Competing with Giants" by a Vietnamese businesswoman has help promote the name of "rich man" Tan Hiep Phat.
Afterward, in the minds of many consumers, each water bottle is not only a drink but a crystallization of the desire to overcome difficulties and the spirit of entrepreneurship, an organic trend and Vietnam of miraculous stories.
And also from this book uncovered the aspirations of Tan Hiep Phat, as Mr. Hiroshi Otsuka, President and CEO of Musashi Seimitsu said: "An unmissable insight into how and why Vietnamese businesses are quietly growing into global players."
About author Phuong Uyen Tran
Working as a powerful businesswoman, Forbes published author, Phuong Uyen Tran is a model of success in Vietnam. Phuong Uyen Tran is also a special contributor for Vietnam Times. Her writing, including "Competing with Giants" book, and her latest articles are to advise and inspire young people to start-up, overcome challenges and reach out to the world. It is the story of a little girl taking the great responsibilities for a corporation and devoting herself to society.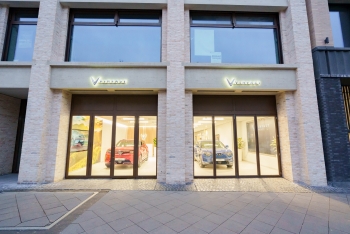 Economy
VinFast has officially opened its first two VinFast Stores in Cologne, Germany, and Paris, France.