Stunning sunflower garden in the suburb of Ho Chi Minh city
The sunflower garden lying just 25km from Ho Chi Minh city center is sure to be an awesome check-in place for any photo enthusiasts and nature lovers as well.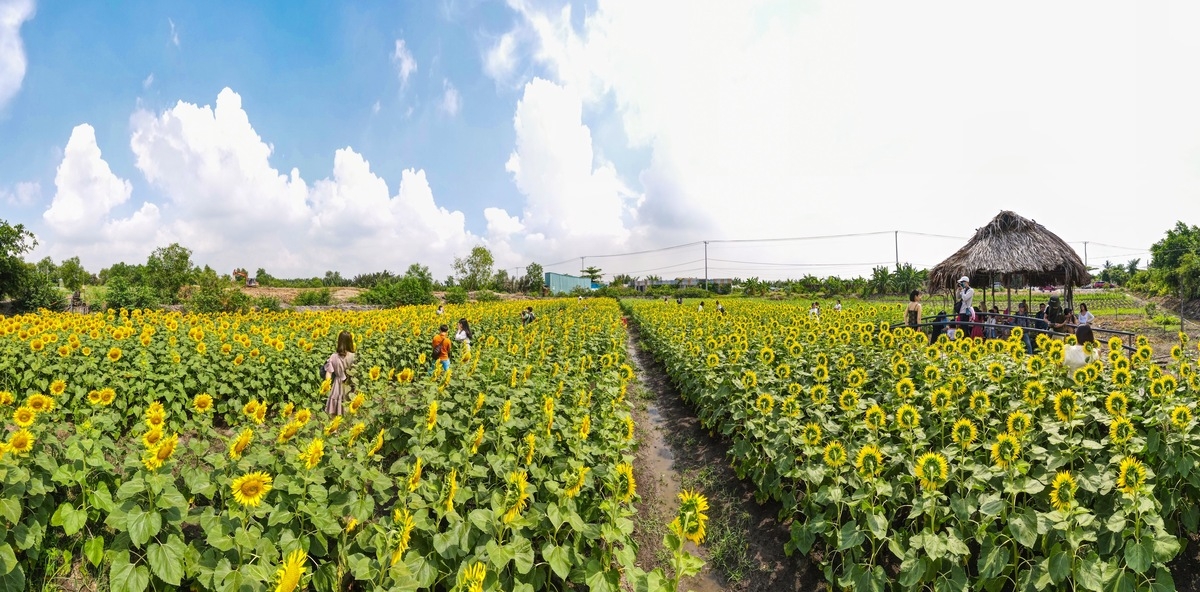 (Photo: VNE)
The sunflower garden in Tam Da street, District 9 starts to bloom in the last one month, attracting flocks of youngsters and photography enthusiasts, especially on weekends.
The flower garden covers an area of 2,000-meter square, which is only some 25km from the center of Ho Chi Minh city.
"The area is around 4ha in size. We used to grow lotus and turn it into a tourist attraction. However, we've been growing more sunflowers in the past several months", Ly Van Sang, 65, owner of the garden said.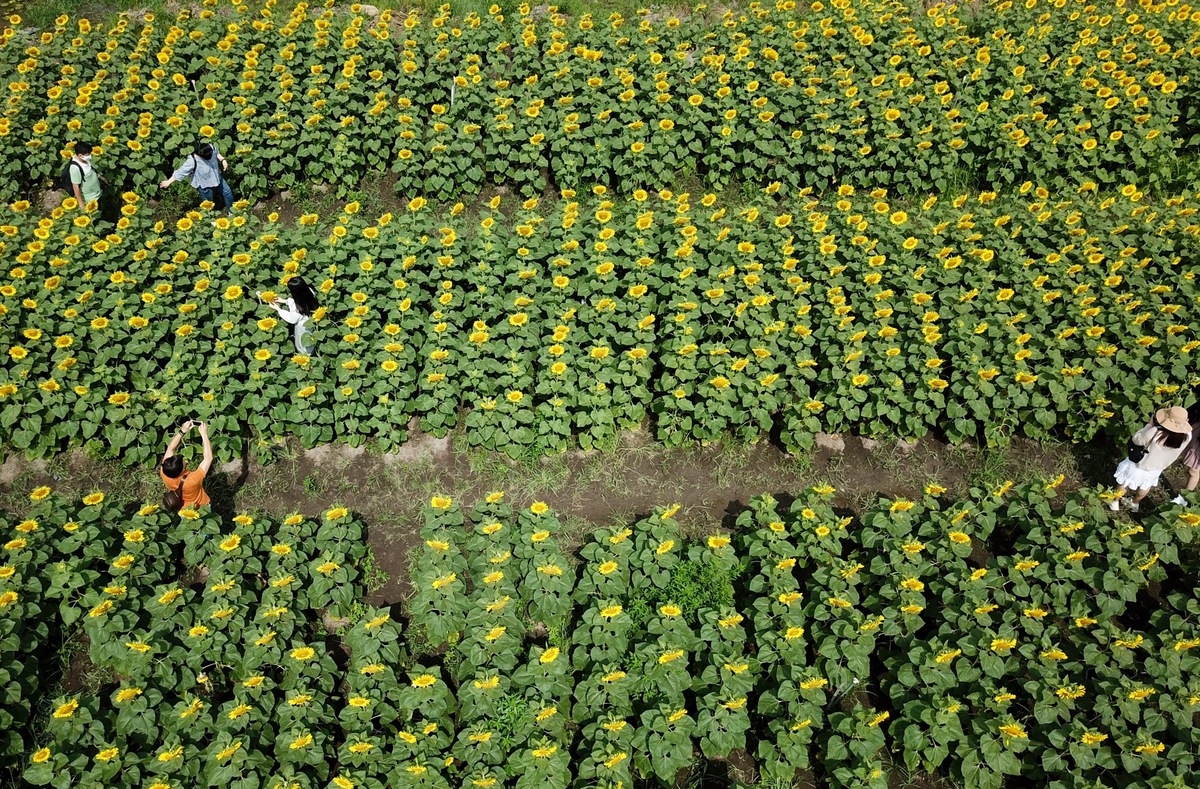 (Photo: VNE)
Lines of flowers are neatly grown. The sunflowers are in full bloom in the morning and late afternoon.
"It took me almost 2 months to do the soil, buy seedlings, and take care of the flowers. Sunflowers in my garden might bloom a little later than usual, as the soil is a bit acidic given its close proximity to the river" , Sang explained.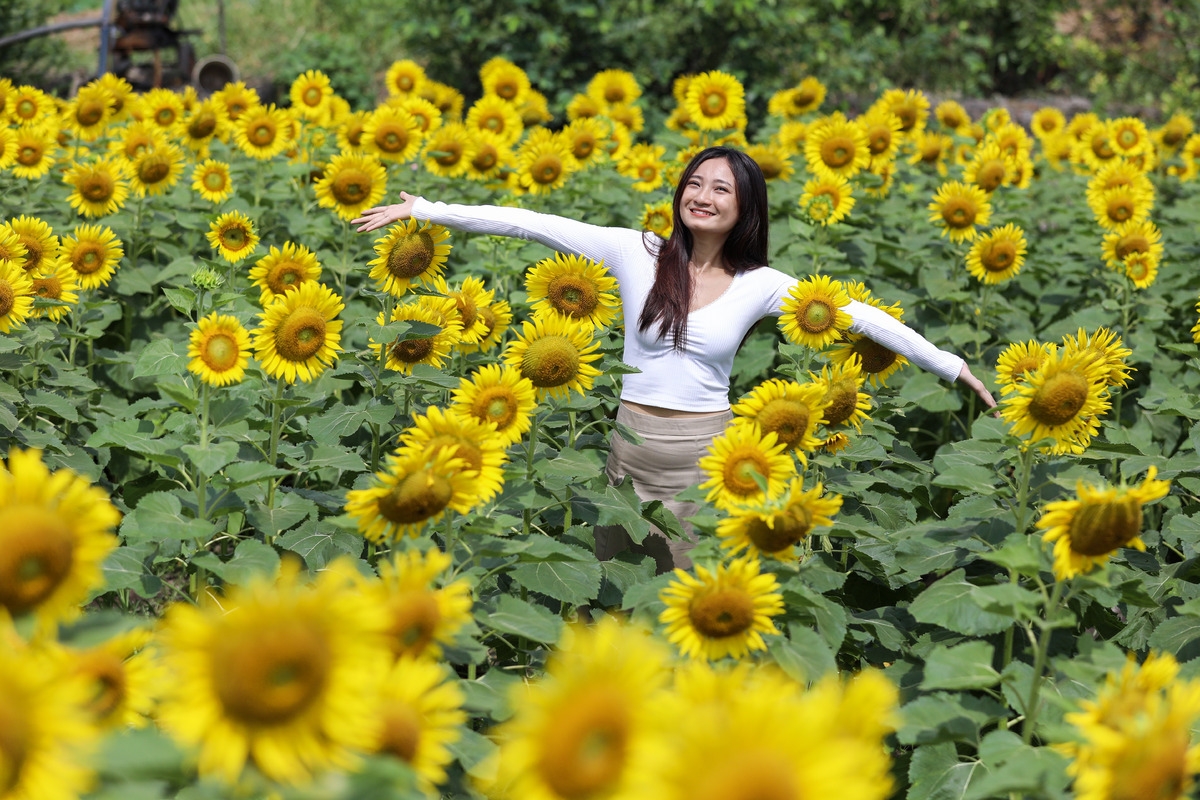 (Photo: VNE)
Garden goers are treated with utilities such as parking lot, toilets, changing rooms. Those into photography can rent a dress, or Ao Dai (Vietnamese traditional dress) to take some impressive check-in pictures. The admission fee is 40,000 VND (US $1.73) per person.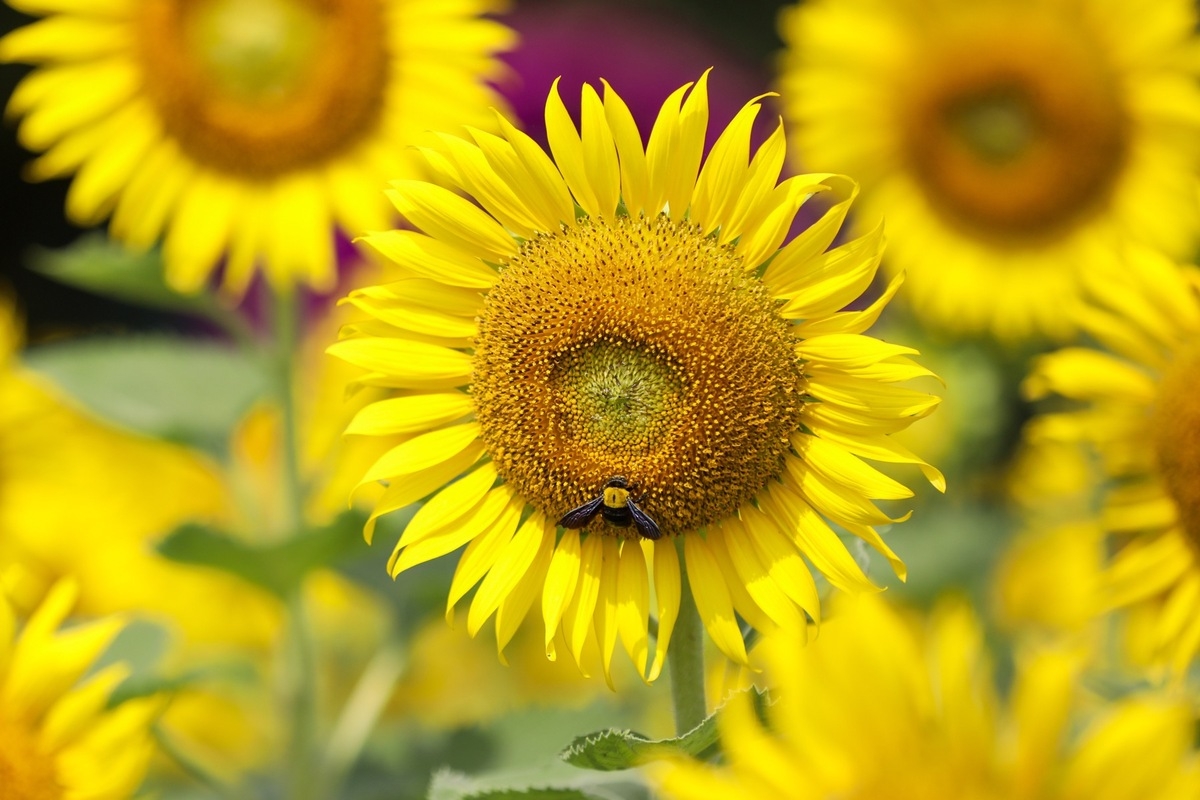 (Photo: VNE)
At the moment, only three-quarters of the garden is in full bloom. The garden owner said all sunflowers in the garden will bloom in a week.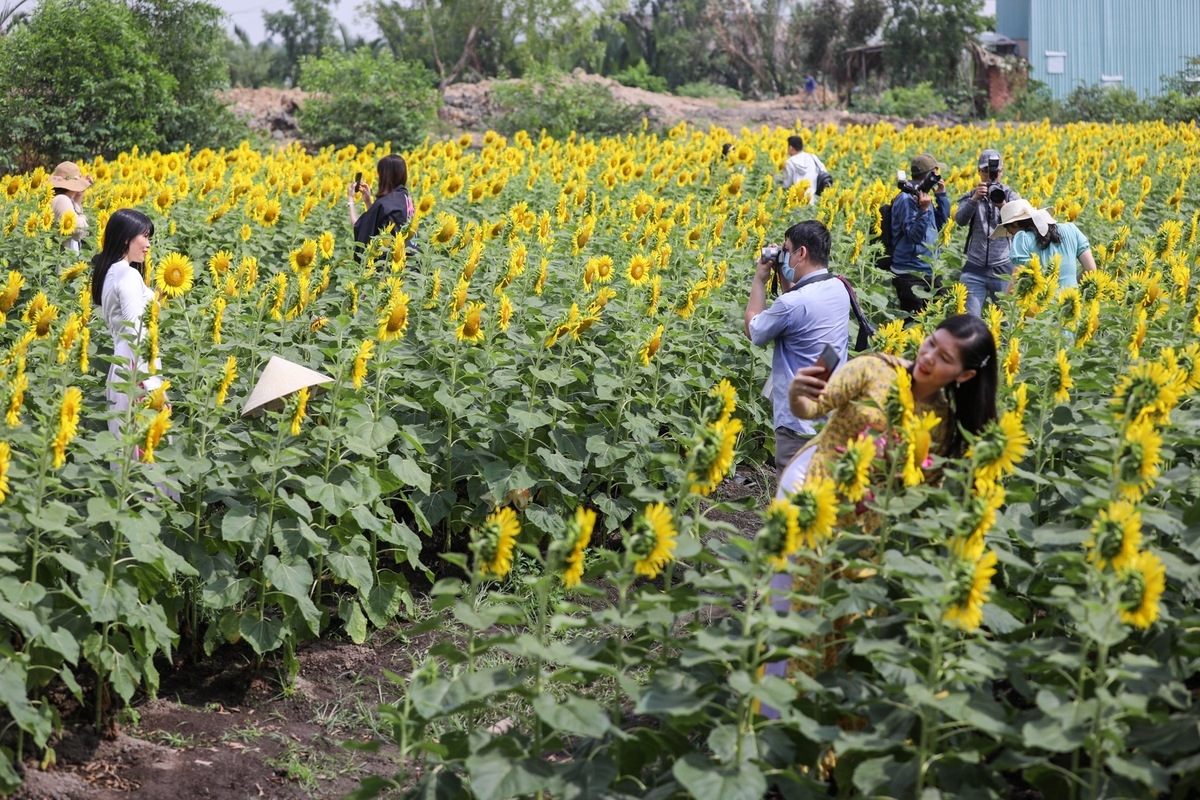 (Photo: VNE)
Tons of visitors, especially youngsters flock to the sunflower garden to admire the mesmerizing scene.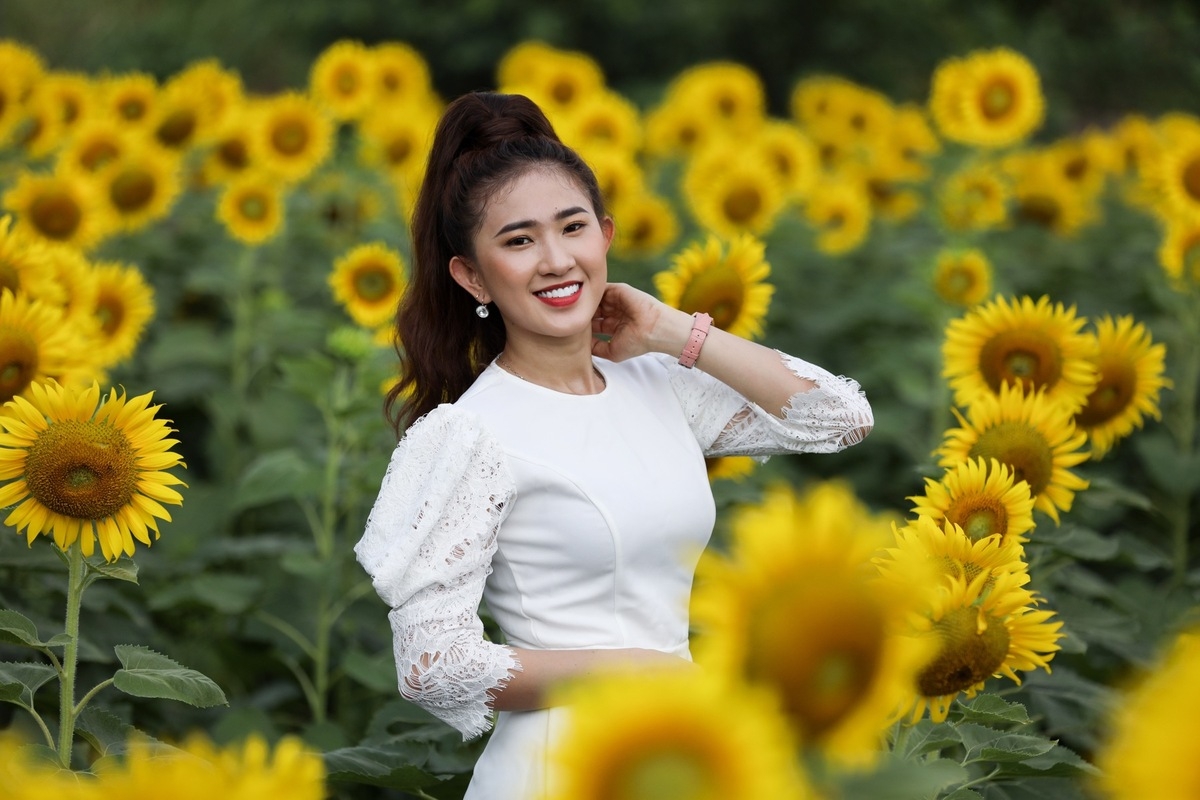 (Photo: VNE)
Young girls enjoy making all kinds of poses next to the glorious yellow sunflowers.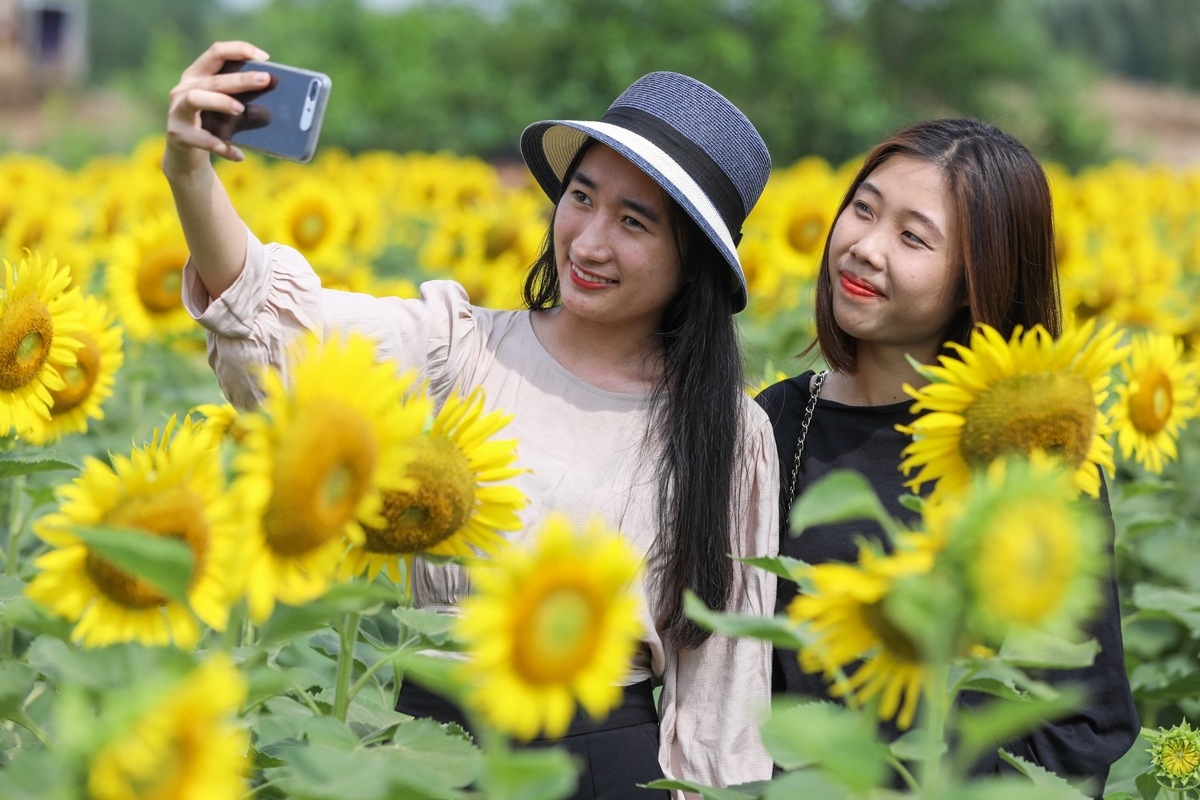 (Photo: VNE)
"I'm at a loss for words. The whole area is so beautiful. I'll surely come back next week, when the flowers color the whole garden", Tran Thi My Phuong (in black), among the many visitors to the garden.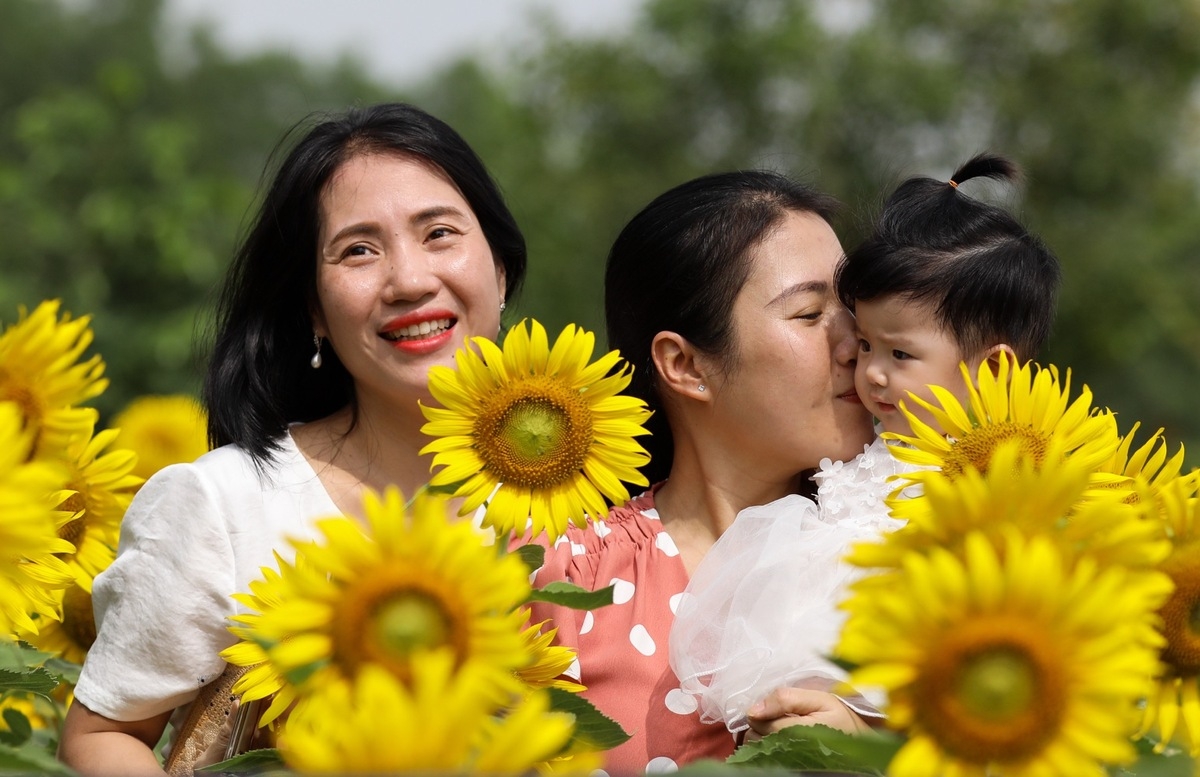 (Photo: VNE)
Not only for the youngsters, but Sang's garden is also the favorite check-in place of many families. Kids are also taken to enjoy the beauty of Mother Nature.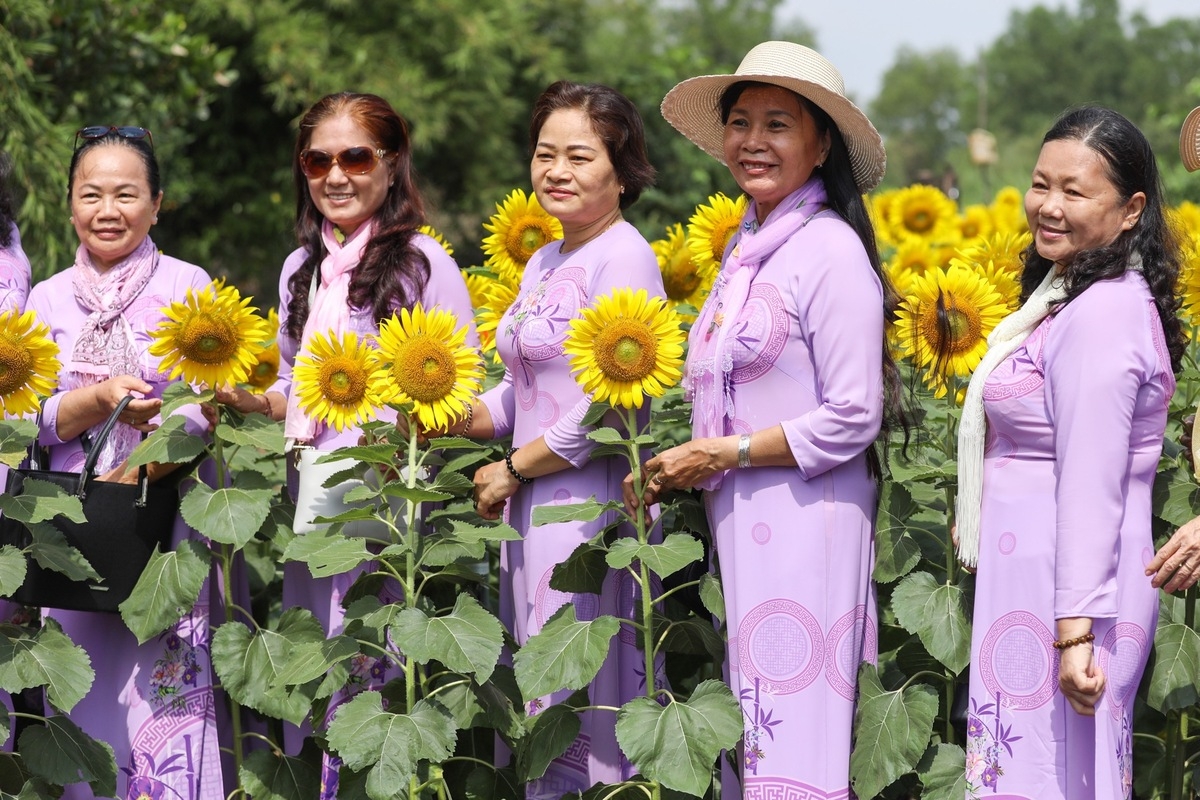 (Photo: VNE)
A group of middle-aged women posing with flowers in ao dai.
Each sunflower will maintains its radiance for about 10 days before dissolving, leaving only the black seeds. The seeds will then be harvested and stored to be sow in the next crop.
As reported by VNE, Sang is planning to grow more types of flowers in his garden to give the garden a year-round beauty.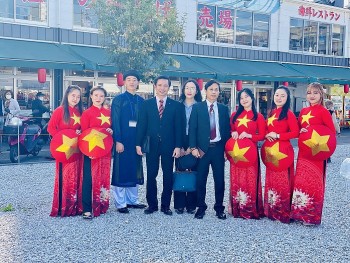 Overseas Vietnamese
The Kochi-Vietnam Cultural Exchange Festival has been organised in Kochi Prefecture, Japan, recently for first time in an effort to boost cultural exchanges and cooperation between the two countries.