Overseas Vietnamese long for Tet celebrations in homecountry
Every year when Tet (Lunar New Year) approaches, overseas Vietnamese from all around the world turn their hearts to the home country and family. This year, however, their New Year plans are a little different due to the COVID-19 pandemic.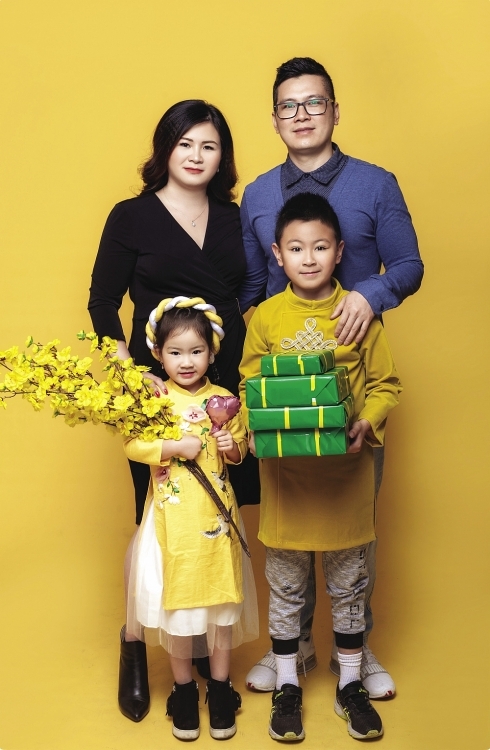 (Photo: Thoi Dai)
Nguyen Thi Thu Huong - Overseas Vietnamese in Newlands (Wellington, New Zealand): The first thing I'd do once the pandemic ends is to bring my children back to Vietnam
New Zealand is probably one of the few lucky country in the world where the novel virus couldn't go rampant. Locals still celebrate Christmas, New Year, and all without fears, shopping malls, restaurants full of patrons. The only thing that troubles people might be that they couldn't travel far.
To welcome the Year of the Buffalo, Vietnamese community in New Zealand has thrown a New Year Welcoming party on January 31, 2020 at Boulcott's Farm Golf Club - 33 Military Road, Boulcott, Lower Hutt, Wellington, New Zealand. Numbers of traditional Vietnamese activities were held, bringing Vietnamese New Zealanders closer to each other.
My family usually brings home New Zealand specialties, including chocolate, Manuka honey as presents during our Tet trip. This year, however, we could only send our best wishes of luck to our family virtually via Facebook as international flights are limited.
May the world get rid of the COVID-19 pandemic this year so that life could return to normal. May all of my relatives and friends a new year of good fortune and well-being. The first thing I would do once the pandemic eases is to visit my grandparents in Vietnam.
In 2020, we regularly update the COVID-19 situation in Vietnam on social networks and digital newspapers. When the Central region was heavily flooded, the Vietnamese NewZelanders community has sent support package to stricken people. I myself had donated VND 15 million (USD 652. 21) to Quang Binh and another USD NZD 1,000 to those affected by the natural disaster.
Singer Ha Phuong and businessman Chinh Chu (New York, US): Presenting gifts to Vietnamese countrymen
Tet is the traditional beauty and soul of Vietnamese culture, is the first thing springing to our minds whenever us overseas Vietnamese think of Vietnam. Our family would normally randomly choose to welcome the occasion either in Vietnam or the US.
This year the COVID-19 pandemic forces us to stay in the US though, we still celebrate the holiday in the most traditional way. We buy flowers, candies and jams, cook traditional dishes for offerings, give lucky money to offsprings, playing board games. Retaining the traditional beauty is how I revise my childhood memories, thereby teaching my two daughters Diana and Angelina about New Year's customs in Vietnam.
I plan to have my mother send small gifts to help poor people in my homeland to celebrate Tet.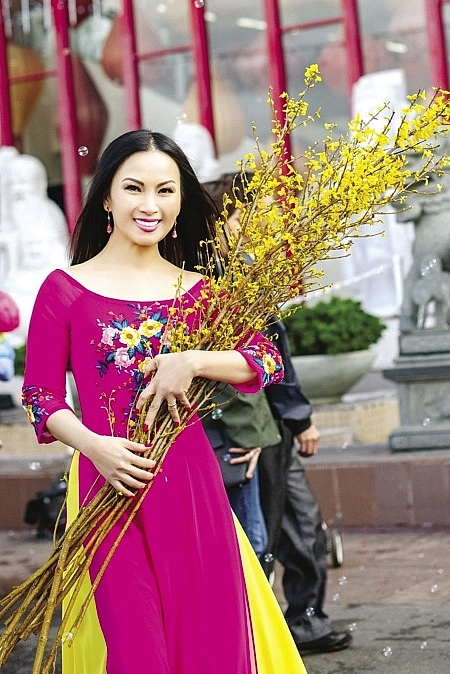 (Photo: Thoi Dai)
Entrepreneur Nguyen Hoai Bac (Toronto, Canada): Hopefully Vietnam would continue to prevent and fight against the COVID-19 pandemic well
Tet is the joy of all Vietnamese no matter which parts of the world they are in. I've been living in Canada for the last 30 years and I returned to Vietnam to celebrate the occasion almost every year. This year I spend Tet time in Vietnam with half of my family members, as my children abroad could not fly back. In Vietnam, Tet atmosphere prevails in every corner. People still gather to make Chung cake, go from door to door to send wishes of luck, children putting on new clothes, etc.
The Year of the Buffalo comes with certain difficulties for the overseas Vietnamese community, inclusive of lower income and escalating foodstuff prices. Yet, the nearly 100 million Vietnamese people living in the country are living in a safer, happier state thanks to the government.
May Vietnam would do an even better job in COVID-19 containment than last year. Hopefully, the economy will recover. May all the best things come to me and all the Vietnamese people and overseas Vietnamese around the world.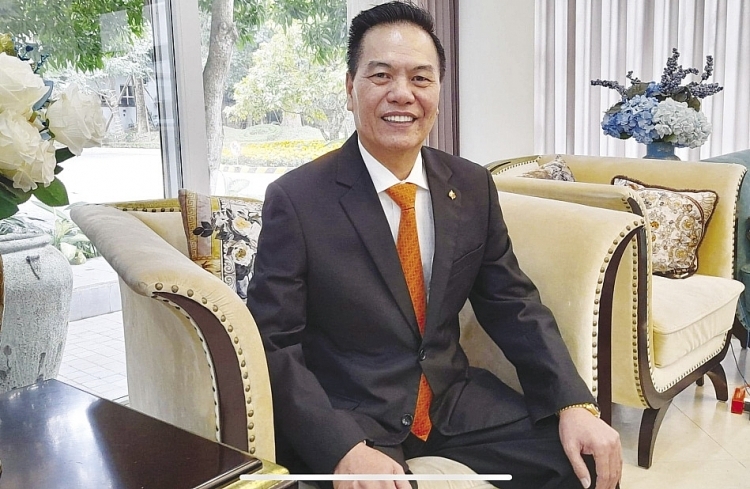 (Photo: Thoi Dai)
Ngo Pham Tran - Chairman of Taiwan - Vietnam Economic, Cultural and Education Development Association (Taipei, Taiwan, China): Strive to keep the traditional customs of Vietnam
We always try to keep the true traditional Vietnamese New Year customs among Vietnamese Taiwanese. On every New Year, we still prepare fruits tray, make Chung cake, jams, offer incense on New Year's Eve, visit relatives and friends, give lucky money. New Year days are the happiest days of my family, is the opportunity for everyone to reunite and express their love to the loved ones. I wish that all of my descendants in Taiwan have a good understanding of Vietnam's culture and tradition and always spare a special corner in their hearts for the home country. As a Vietnamese, no matter where you go, you must always treasure the culture, customs of your origin.
My biggest wish for the new year is that the Vietnamese community in Taiwan would become bigger and bigger.
"I hope each year, the Vietnamese government would send experts to Taiwan to deliver speeches so that Vietnamese Taiwanese would better understand Vietnam's cultural values, thereby become more connected.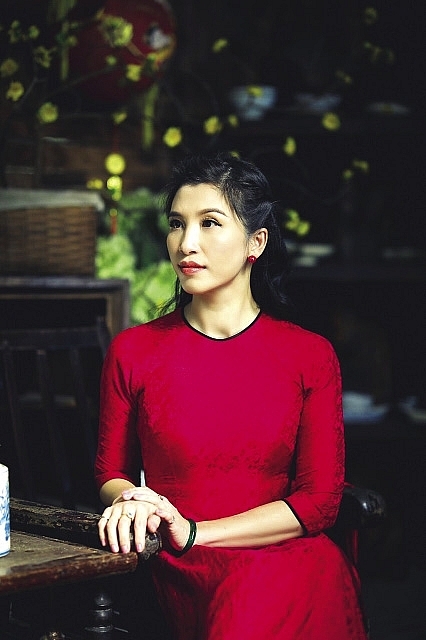 (Photo: Thoi Dai)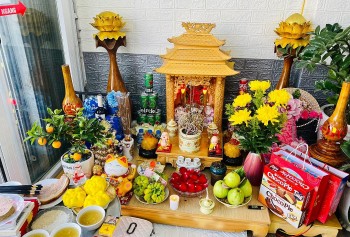 Handbook
Learn more about an ancient Vietnamese tradition that may bring you good fortune!