Top 4 breathtaking bays in Vietnam you must visit
With a more than 3,000 km-long coastline, Vietnam is home to some of the most breathtaking bays that can provide you with a relaxing vacation or adventure of your lifetime.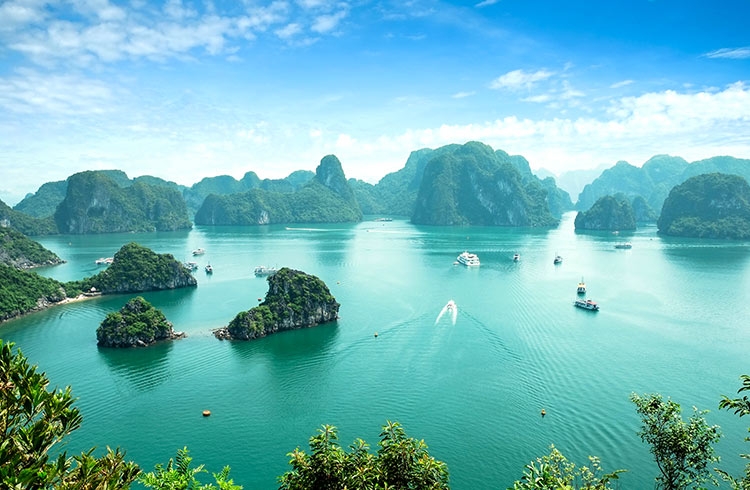 Vietnam is the home to plenty of stunning bays that are appealing to nature lovers and holidaymakers who love cruising and desire for the voyage of a lifetime. Photo: World Nomads
If you are planning a summer trip, get rid of your hesitation to set foot in Vietnam and experience an excellent tour to explore the top 4 most beautiful bays in Vietnam with splendid landscapes, turquoise water, mountains, lagoons, rocks, and peaceful sky.
Ha Long Bay (Quang Ninh Province)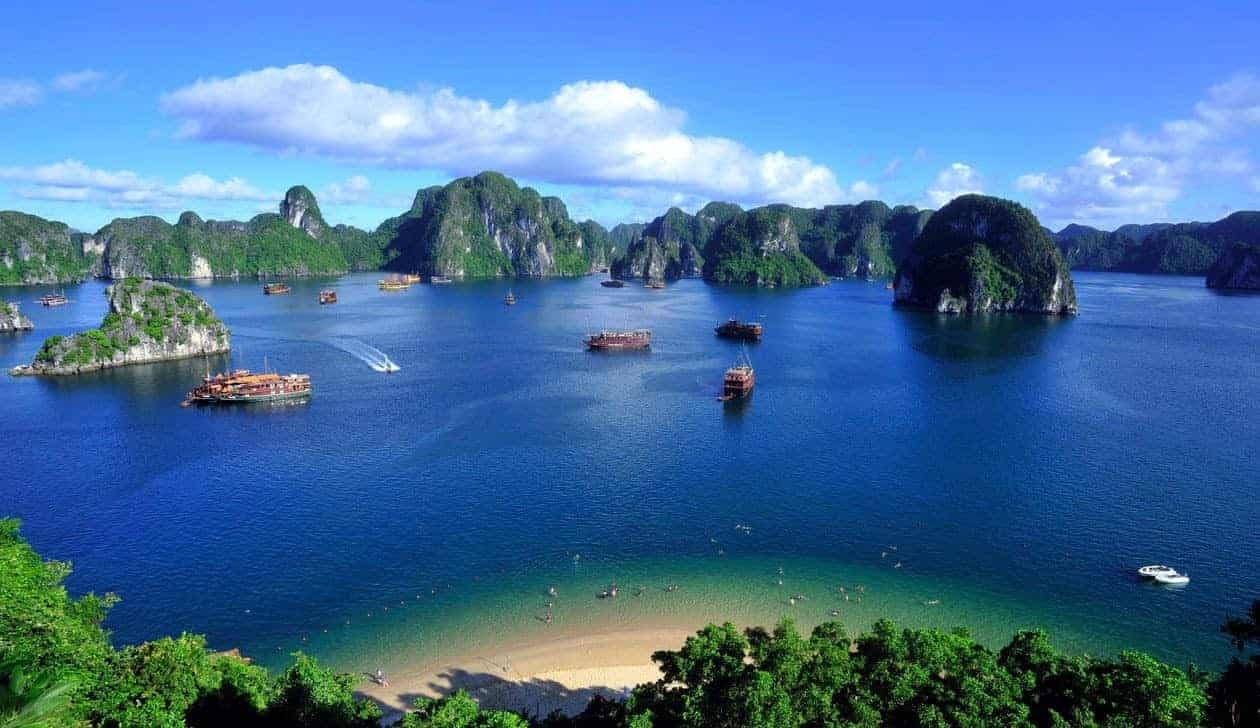 Halong Bay is a UNESCO World Natural Heritage in Quang Ninh Province that has long been famous in the worldwide tourist communities and even filmed in Hollywood movies. Photo: South East Asia Backpacker
When it comes to the most beautiful bays in Vietnam, many people will constantly think of Ha Long Bay in the Gulf Tonkin, Quang Binh province. It is away 165km from Hanoi – the capital of Vietnam and a region of 1,553 km2 with 1,969 islets and islands. In 2011, New 7 Wonders Foundation officially named Ha Long Bay as one of the New Seven Natural Wonders of the world. Moreover, with its magnificent beauty, it has been honored many times at great awards voted by famous foreign tourist magazines and newspapers.
The surreal beauty of Ha Long Bay is a result of a 500-year tectonic process that has formed scenic views of countless islands. The islands vary in size. Some of the larger islands are big enough to have tourist resorts on them and more developed beaches. Other smaller islands are for a more remote beach experience.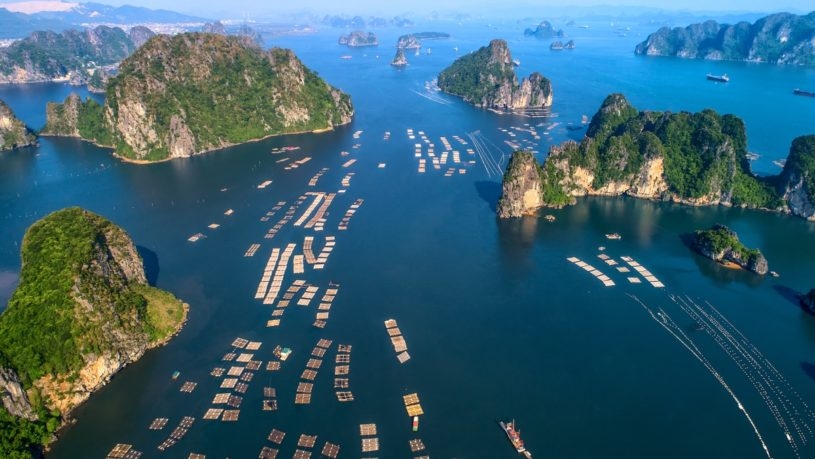 Photo: Lan Ha Bay Cruise Luxury
Things to do: watching the sunset on cruises; kayaking, diving, and snorkeling; exploring the bay by helicopter; visiting the majestic cave system such as Sung Sot cave, Dau Go, Thien Cung; experiencing the life of local people.
Lan Ha Bay (Hai Phong City)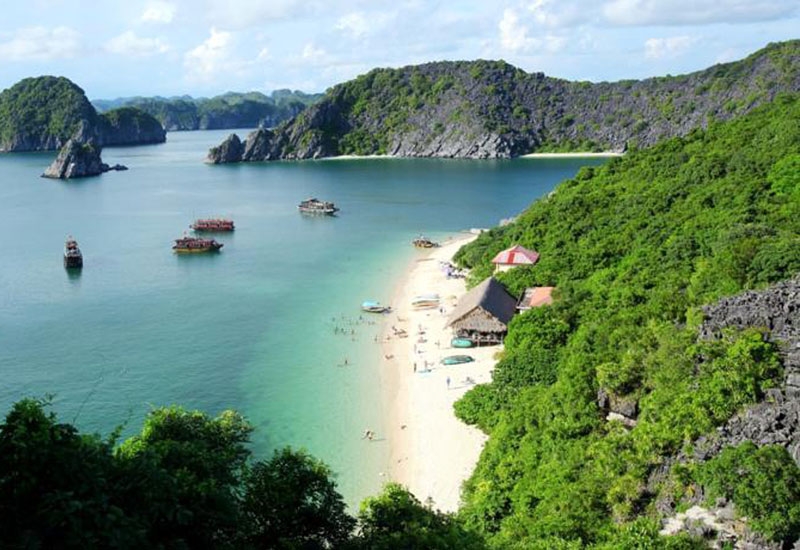 Lan Ha Bay new paradise on earth. Photo: Asianway Travel
Located in Cat Ba Town (Hai Phong City), the 300-or-so karst islands and limestone outcrops of Lan Ha are just as beautiful as those of Halong Bay but feel more isolated and untouched, and have the additional attraction of numerous white-sand beaches. Unlike Ha Long Bay, all of Lan Ha's islands are covered with vegetation.
In May 2020, actor Leonardo Dicaprio shared a video of Lan Ha Bay on his personal Instagram account with the caption "This is a traditional fishing village in Lan Ha Bay, Vietnam. The village stands out on emerald green water and limestone bays".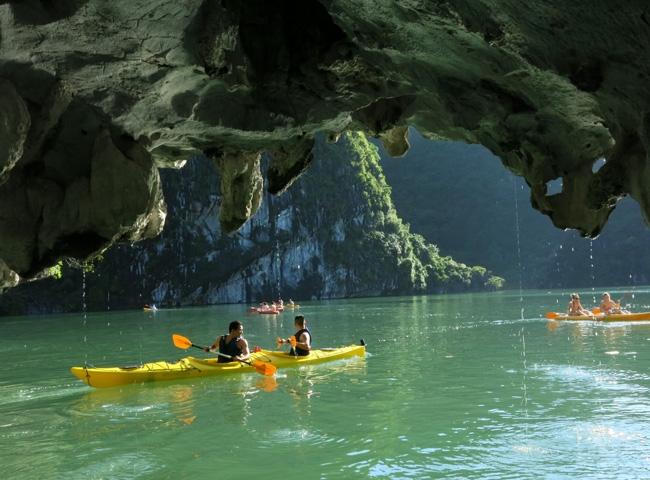 Kayaking in Lan Ha bay. Photo: Asianway Travel
Things to do: Kayaking, scuba diving, fishing, night camping, enjoying seafood, swimming in Ang Vem beach, Cat Dua beach, Van Boi beach.
Lang Co Bay (Thua Thien - Hue)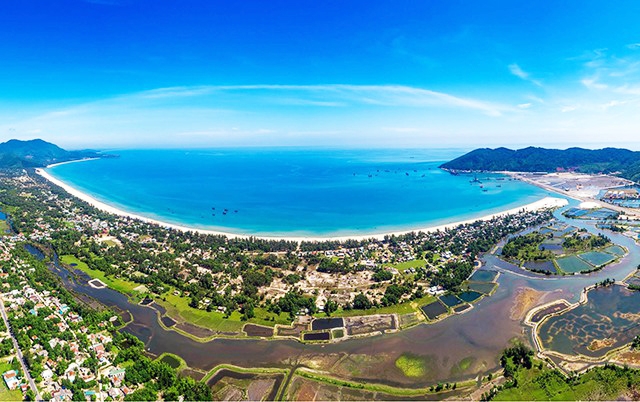 An aerial view of Lăng Cô Bay look from the upper Hải Vân Pass in the central Thừa Thiên-Huế Province. Photo courtesy of local Department of Tourism
Located in Lang Co town, Phu Loc district, Lang Co Bay is recognized by Worldbays as the most beautiful bay in the world with an area of ​​42 km2 and white-sand beaches. It was once considered as a "fairyland" of the central land strip by the kings of the Nguyen Dynasty.
Viewed from above, Lang Co is like soft silk stretching across the ocean and white sand beaches. ​​Lap An lagoon, Son Cha pearl island, Hai Van pass create a harmonious beauty in the bay attracting many people coming here for photo tours and also to explore nature.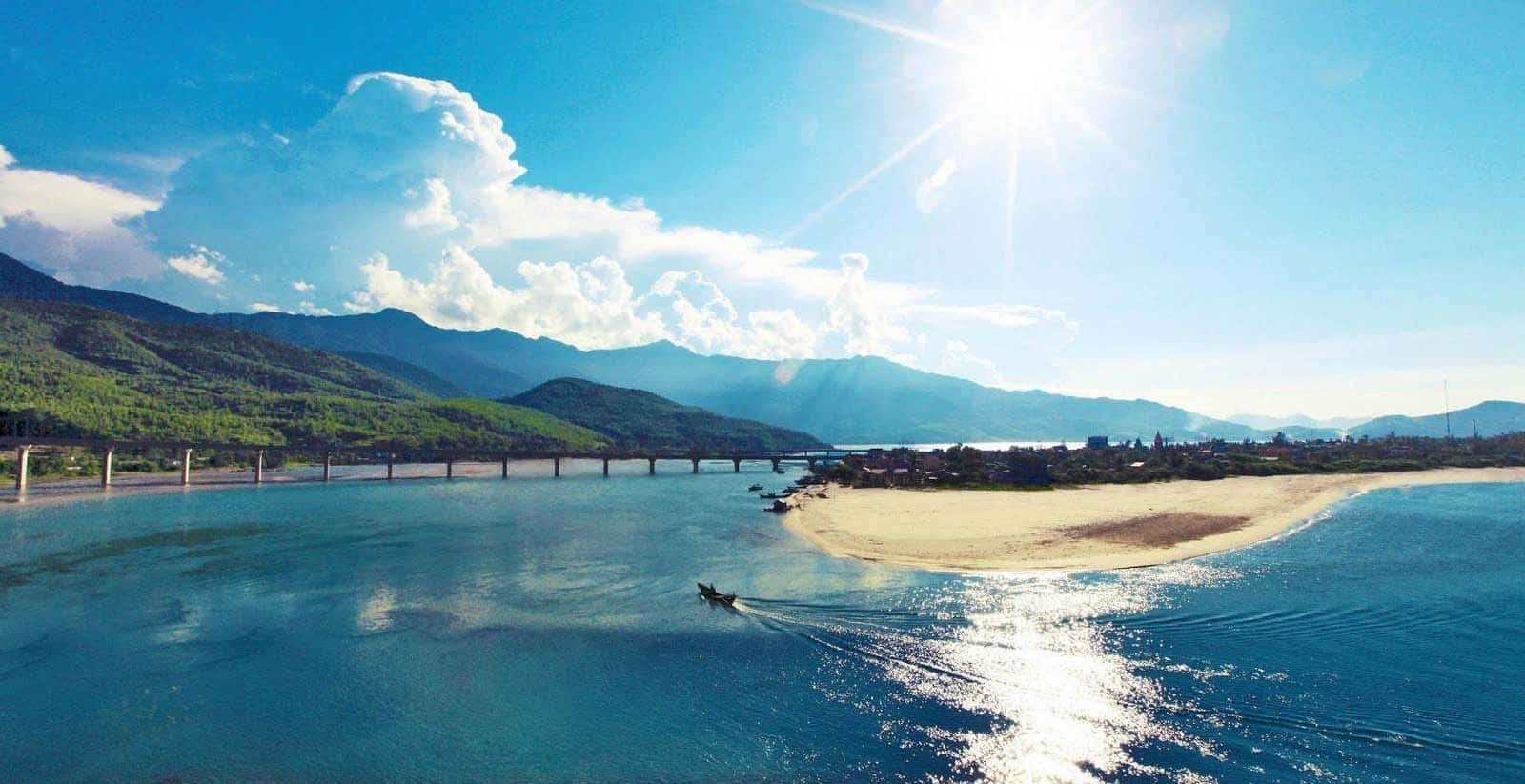 Photo: Vietnam Discovery Travel
Things to do: swimming, camping on the beach, exploring marine life, sailing along the Laguna Lang Co canal, fishing in Lap An lagoon, watching the sunrise or sunset on Canh Duong beach and Tam Giang lagoon.
Vinh Hy Bay (Ninh Thuan Province)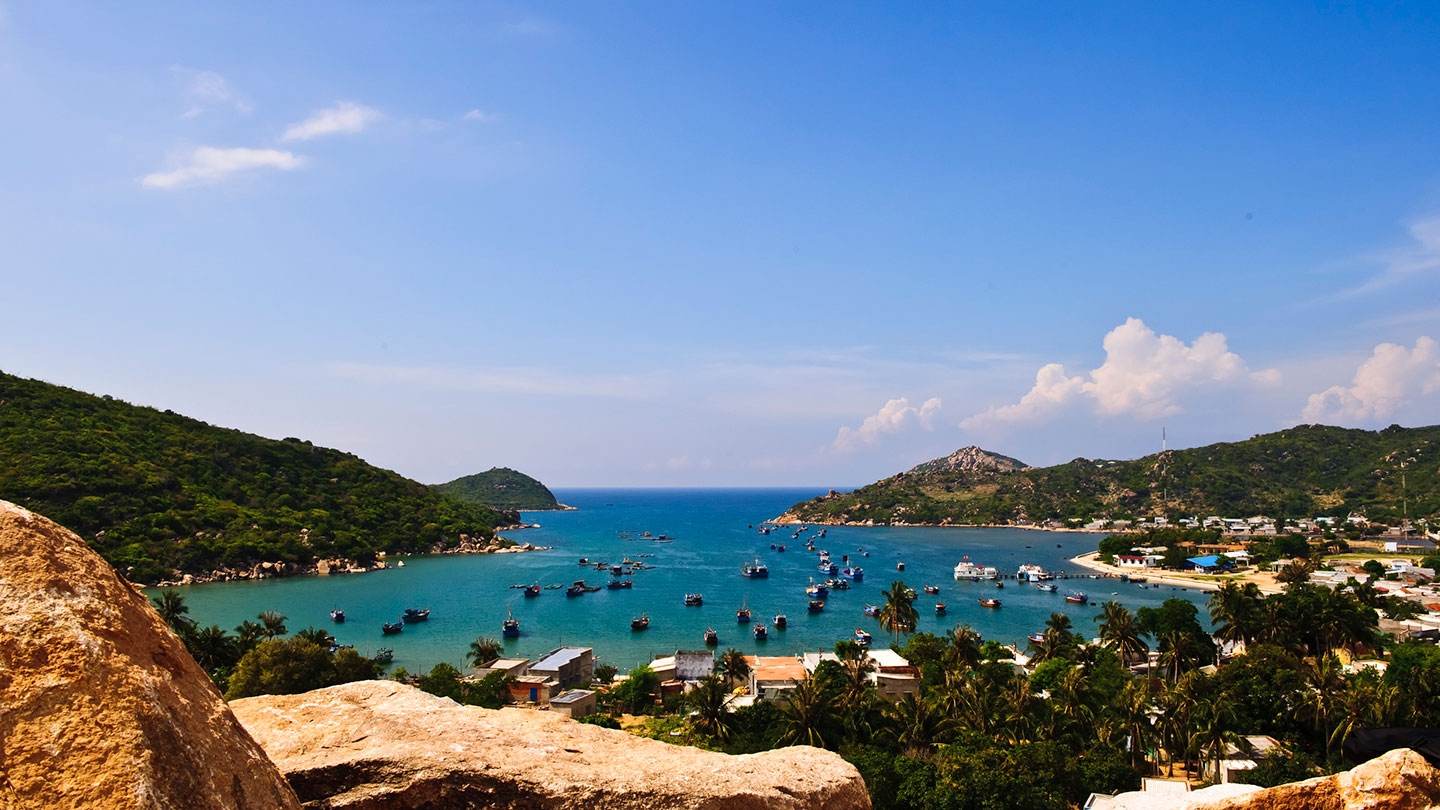 Vinh Hy Bay is a small bay in Vinh Hai Commune, Ninh Hai District, Ninh Thuan Province, Vietnam. Photo: Vietnam Immigration
Vinh Hy Bay is about 40 km northeast of Phan Rang city, located at Vinh Hy Village, Vinh Hy Commune, Ninh Hai District. A majority of this bay is undeveloped for tourists, so you will get to enjoy a natural, untouched landscape. With its grandiose charm, including amazing caves, beautiful mountains, a healthy climate, and turquoise water, Vinh Hy is the ideal place to cool off the heat of summer day.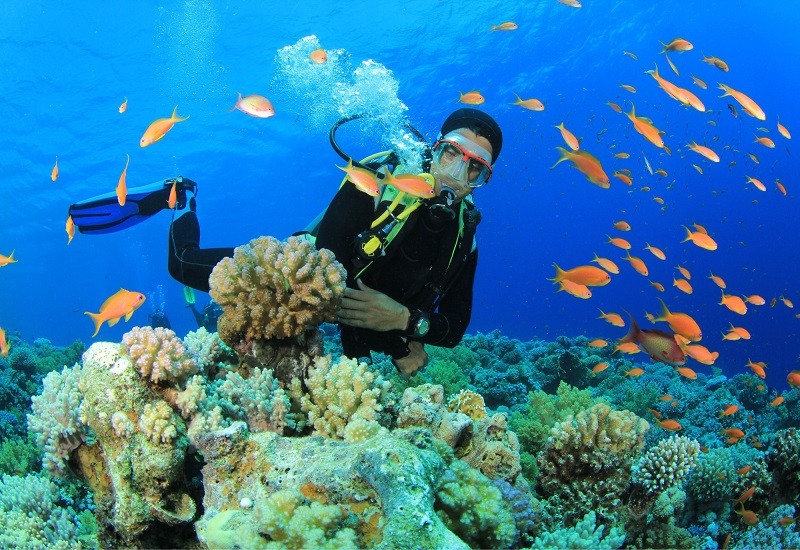 Tourists can go snorkeling to watch the amazing large coral reefs. Photo: Đất Việt Tour
Things to do: watching the sunrise or sunset on the bay, snorkeling to explore the coral reefs, trying thrilling games or hiking in the forests.