Top 7 Most Beautiful Islands in Vietnam
With a long coastal line, Vietnam is home to an abundance of pristine, scenic islands. Here's the top 7 not-to-be-missed islands for an endless getaway
Offshore, off-site, and off the grid, you can always count on Vietnam for a tropical getaway. Scattered over the East Sea and down the length of the country, Vietnam's islands boast pristine sandy beaches, fresh seafood, and exhilarating adventures.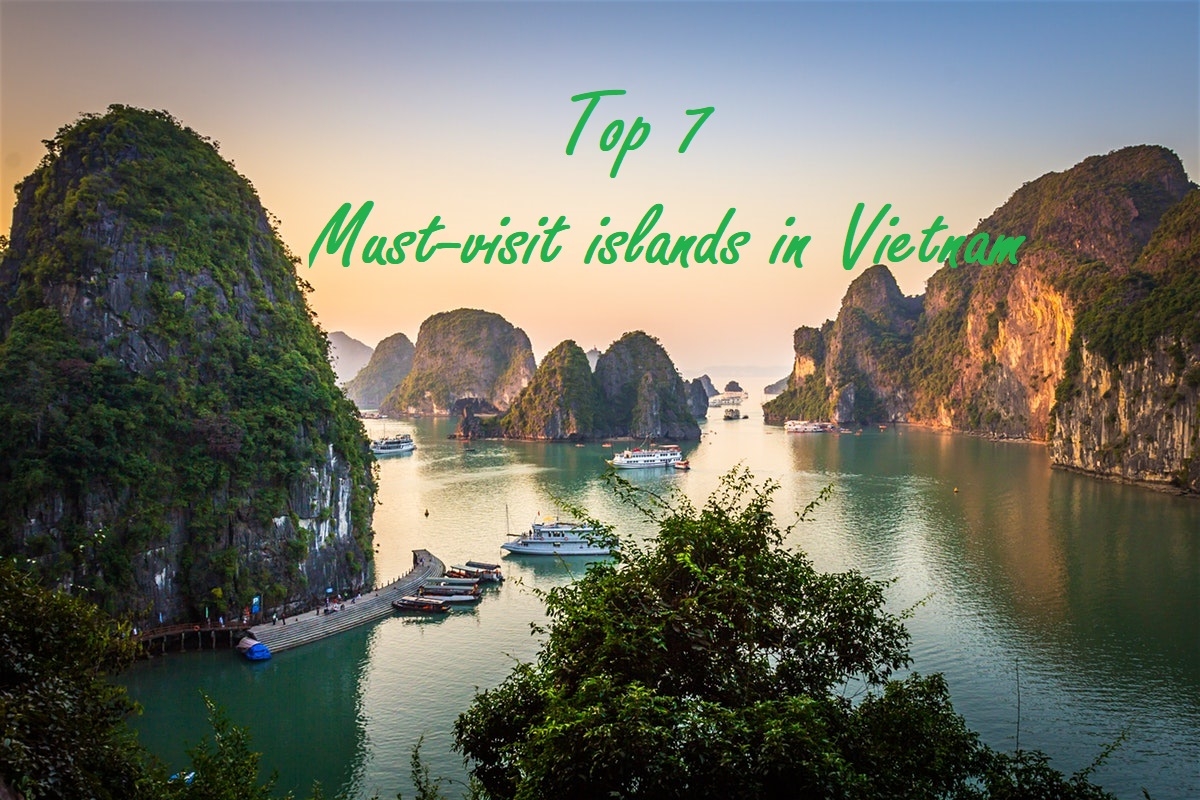 Photo: Asianway Travel
Top 7 must-visit islands in Vietnam
1. Ly Son island
2. Phu Quoc island
3. Cat Ba island
4. Con Dao island
5. Nam Du island
6. Hon Tre island
7. Tram island
1. Ly Son island – Top must-visit island in Vietnam
Long before making its way onto Vietnam's list of most attractive destinations, the only island in Quang Ngai province was known as "The Kingdom of Garlic". Volcanic eruptions have left Ly So with fertile soil ideal for growing high-quality garlic. Today, towering rugged cliffs, brilliant turquoise waters, and untouched wilderness lure many travellers to this remote island.
Ly Son consists of two small islands, Cu Lao Reand An Binh. Rent a motorbike to go up Mount Thoi Loi on Cu Lao R, the bigger of the two, for a surreal panoramic view of the volcanic cliffs and sparkling sea below, or set camp right on the beach of An Binh and let the ocean waves sing you to sleep, according to Vietnam Travel.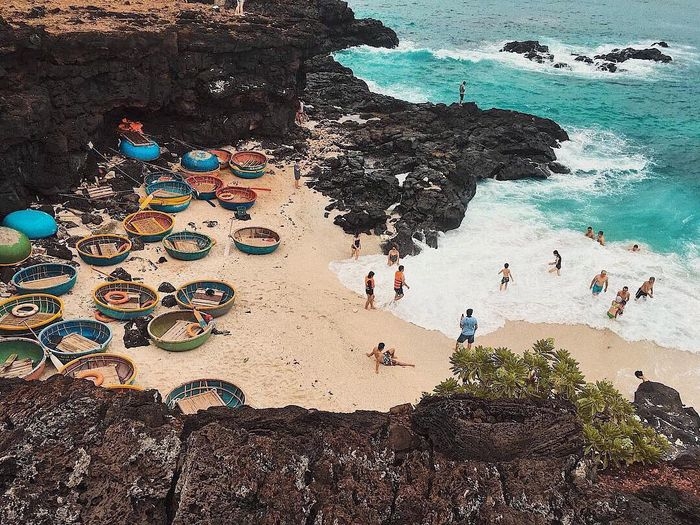 Ly Son island. Photo: Bazan Travel
2. Phu Quoc island – Top must-visit island in Vietnam
Located in Kien Giang, Phu Quoc Island is evaluated as the largest island in Vietnam. For a long time, Phu Quoc is considered as the pearl of Vietnam Islands with unspoiled beauty of landscapes, tranquil atmosphere, excellent blue water, and white sand beach stretching along the seaside. This attractive island used to be listed in the most 3 beautiful destinations in winter according to a vote of National Geographic and top 10 most ideal Asian tourist attractions chosen by Asiaone. The most suitable time for visiting Phu Quoc Island is from May to October, Excursion Vietnam said.
Phu Quoc is also widely well-known for its charming coastal resorts and hotels, which surely makes your vacations as well as your honeymoon in Vietnam relaxable and unforgettable.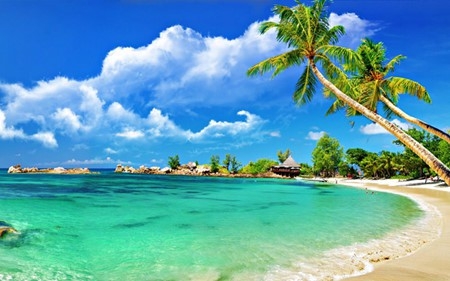 Phu Quoc island. Photo: VOV World
3. Cat Ba island – Top must-visit island in Vietnam
Opposite of Halong Bay is the island of Cat Ba. This is the largest island out of the 367 islands in the Cat Ba Archipelago. While still a bit touristic, Cat Ba is smaller and has more of a local vibe than Halong.
The main city of Cat Ba boasts an assortment of bars, hotels, and restaurants. You're able to organize a nicely priced Halong Bay boat tour for any budget and timeline you prefer.
The best part about Cat Ba is leaving the city. Once you're outside the city, Cat Ba remains largely untouched by tourists. It's easy to rent a motorbike and explore the vast jungles of the island and uncover hidden beaches. Cat Ba is also a national park, so there are many treks, rock climbing, and a lot of territories to explore, as reported by Life of Doing.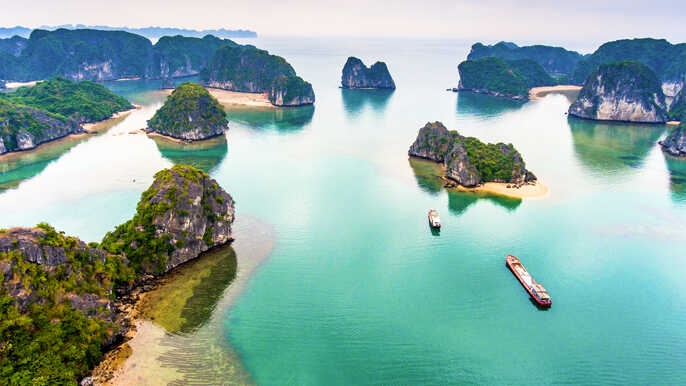 Cat Ba island. Photo: Get Your Guide
4. Con Dao island - Top must-visit island in Vietnam
Located in Ba Ria - Vung Tau Province, Con Dao is one of the most special Vietnamese Islands with historical values and the significant beauty of the island. From many centuries ago, Western people found many ways for occupying the island because of its strategic position on international sea route. In the 20th century, the destination is served for arresting Communist soldiers under the period of French colonialism and American imperialism. On the main part of the island, you can visit Dam Trau Beach (a white sand beach surrounded by a long range of mountain) and Hon Bay Canh – a mangrove forest among the vast sea.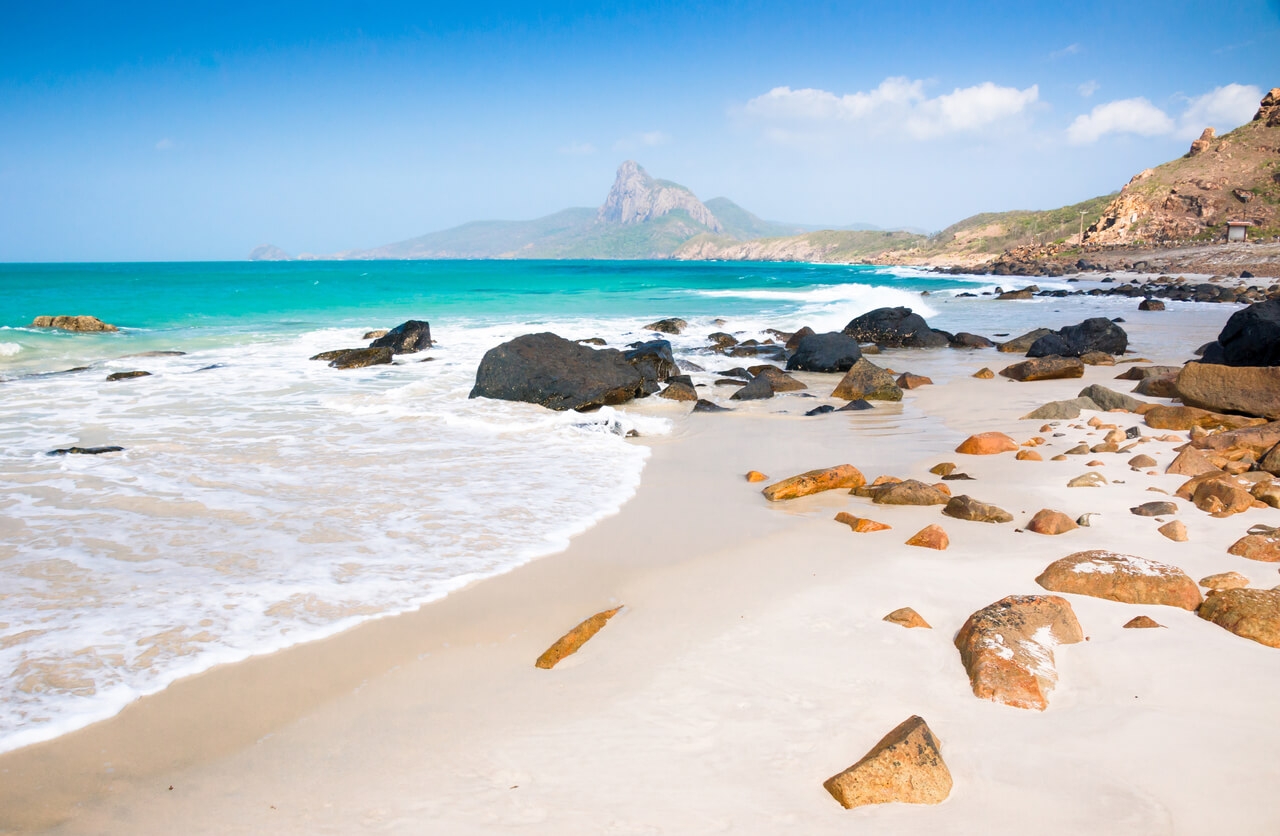 Con Dao island. Photo: ExpatoLife
5. Nam Du island - Top must-visit island in Vietnam
Nam Du Island (Đảo Nam Du) is on our bucket list of Vietnam islands to visit. Located southwest of Phu Quoc Island, it's an archipelago of 21 islands and the largest island is Hon Lon. It recently opened up to foreign tourists so it's still a secret spot to explore in Vietnam!
While exploring the beaches and swimming in the waters is a given, there are opportunities to see the fishing village on Hon Ngang Island, eating fresh seafood such as sea urchins and giant clams, and exploring the island by motorbike, according to Life of Doing. Seeing the blue waters from the top of the cliffside will be an amazing sight to experience.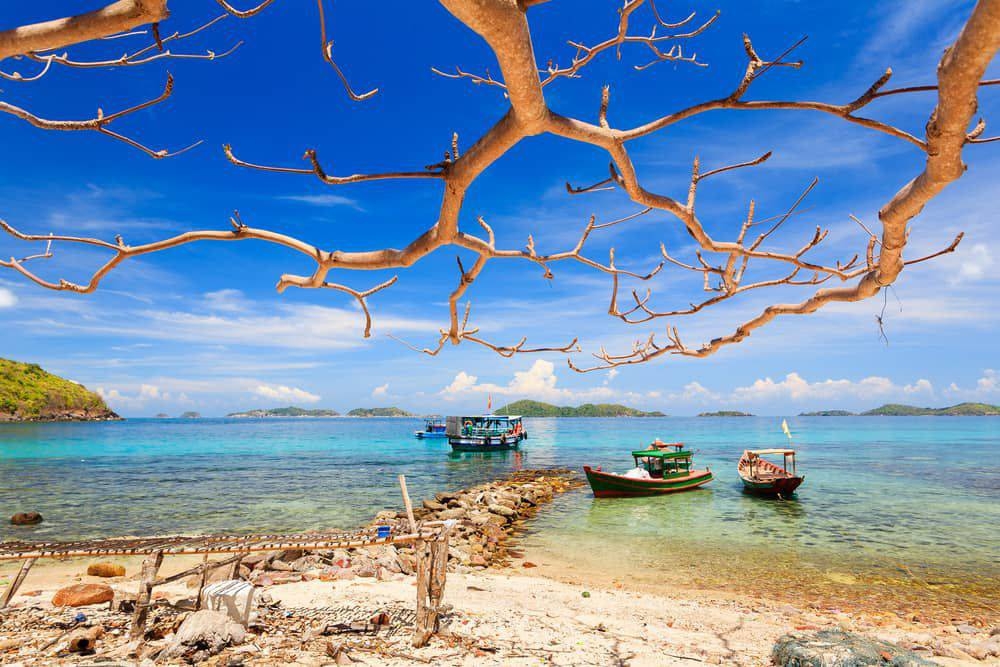 Nam Du island. Photo: Vietnam Travel Blog
6. Hon Tre island – Top must-visit island in Vietnam
Lovely beaches? Fun-filled water parks? Luxury stays? Checked, checked, and checked! The resort island of Hòn Tre in Nha Trang is unlike any other in the country. A fantastical holiday complex complete with an amusement park, golf courses, and exclusive spas, Hòn Tre is where Vietnam's picturesque nature meets world-class leisure and entertainment.
A 15-minute cable car ride with breathtaking views will take you from the coastal city of Nha Trang to Vinpearl Land on the island, Vietnam Travel said. Have a blast with the little ones on the water slides, take unlimited rides on rollercoasters and bumper cars, or unplug, unwind, and restore by the sea with a heavenly spa treatment. The park also features a lush area filled with exotic plants and flowers from around the world, as well as Asia's largest over-the-water floating bay.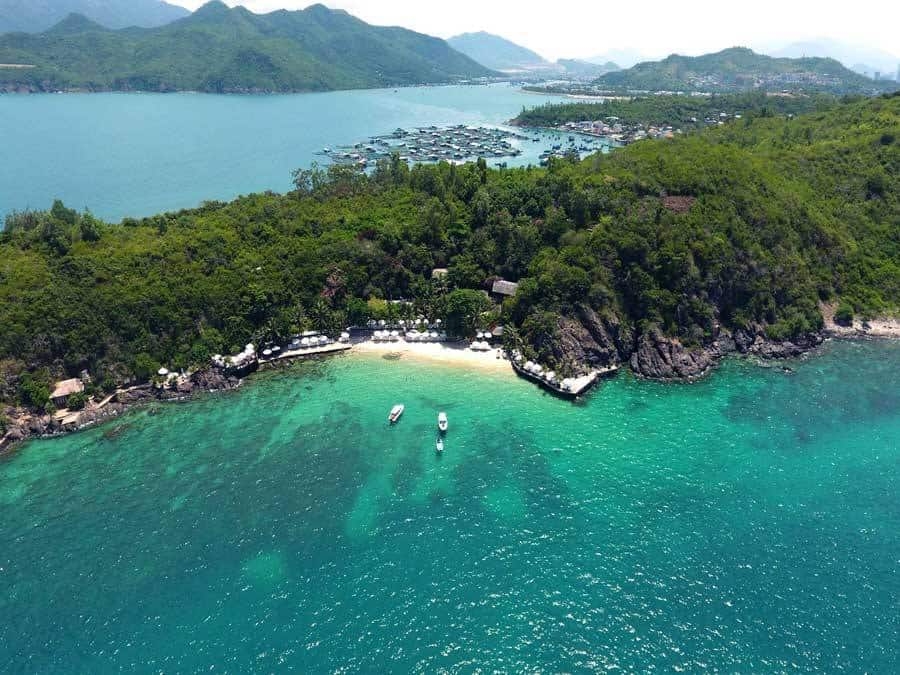 Hon Tre island. Photo: Vietnam Discovery Travel
7. Cham island – Top must-visit island in Vietnam
Just when you thought Hoi An couldn't get any dreamier, a 20-minute boat ride from Cua Dai Pier will take you to Cham Island (Cu Lao Cham), a cluster of eight islands with gleaming golden beaches and stunning coral reefs.
A total of seven beaches await exploration on Cham Island. According to Vietnam Travel, Foodies can feast on scrumptious seafood at Bai Huong, culture fans can visit Bai Lang for a peek at the daily lives of local fishermen and the nearby forbidden village, thrill-seekers can find natural caves and unspoiled landscapes at Bai Ba, while the soft sand, rustling palm trees, and inviting sunbeds on Bai Chong and Bai Bim welcome everyone.
Cham Island is one of the best snorkeling spots in Vietnam with rich marine life including bump head parrots, scorpion fish, barracuda, octopi, and nudibranchs. Scuba diving lessons and sea walking tours are also available.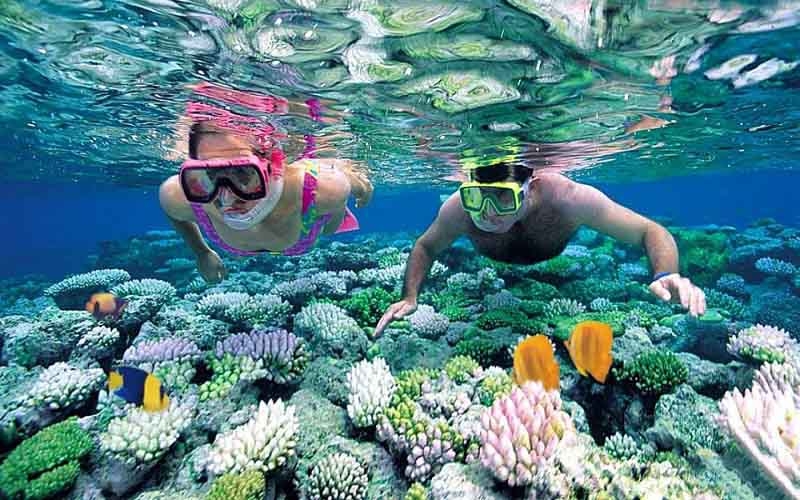 Cham island. Photo: Da Nang travel agency