Top fascinating water sports in Mui Ne
Mui Ne has a great offer of water sports that will leave you speechless and kayaking, SUP, surfing and kite surfing are among recommended water sports for visitors when visiting Mui Ne.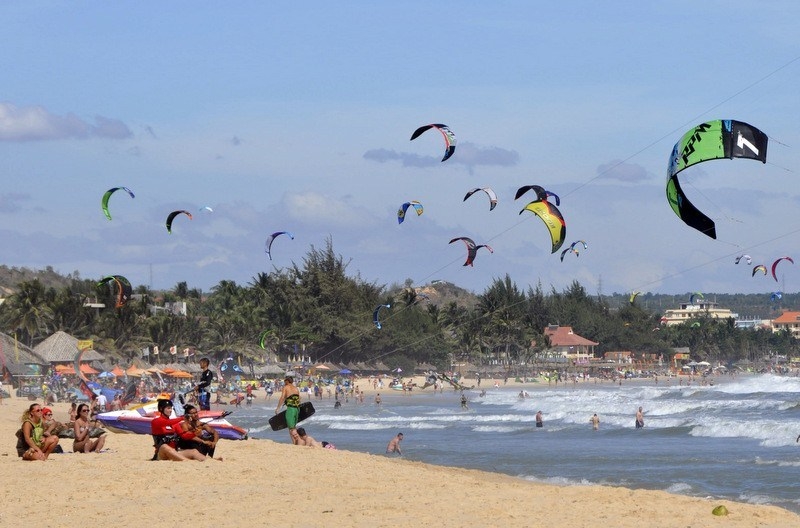 Some of the most attractive water sports you should not avoid if you want to get the most of your stay in this picturesque ambiance. Photo: Bamboo Village
Mui Ne is the sea cape, one of the famous tourist destinations of Binh Thuan. When traveling there, besides visiting golden sand dunes, swimming in the sea, visitors can also experience adventurous water sports.
Kayaking and SUP
One of the tourist-attracting activities in Mui Ne is doing SUP to see the sunrise in the village. From early in the morning, tourists can go to the fishing village to rent a kayak or SUP. Visitors who do not have any experience in kayaking or SUPing should choose the village tour with rowing services and a guide included, which is only about 250,000 VND.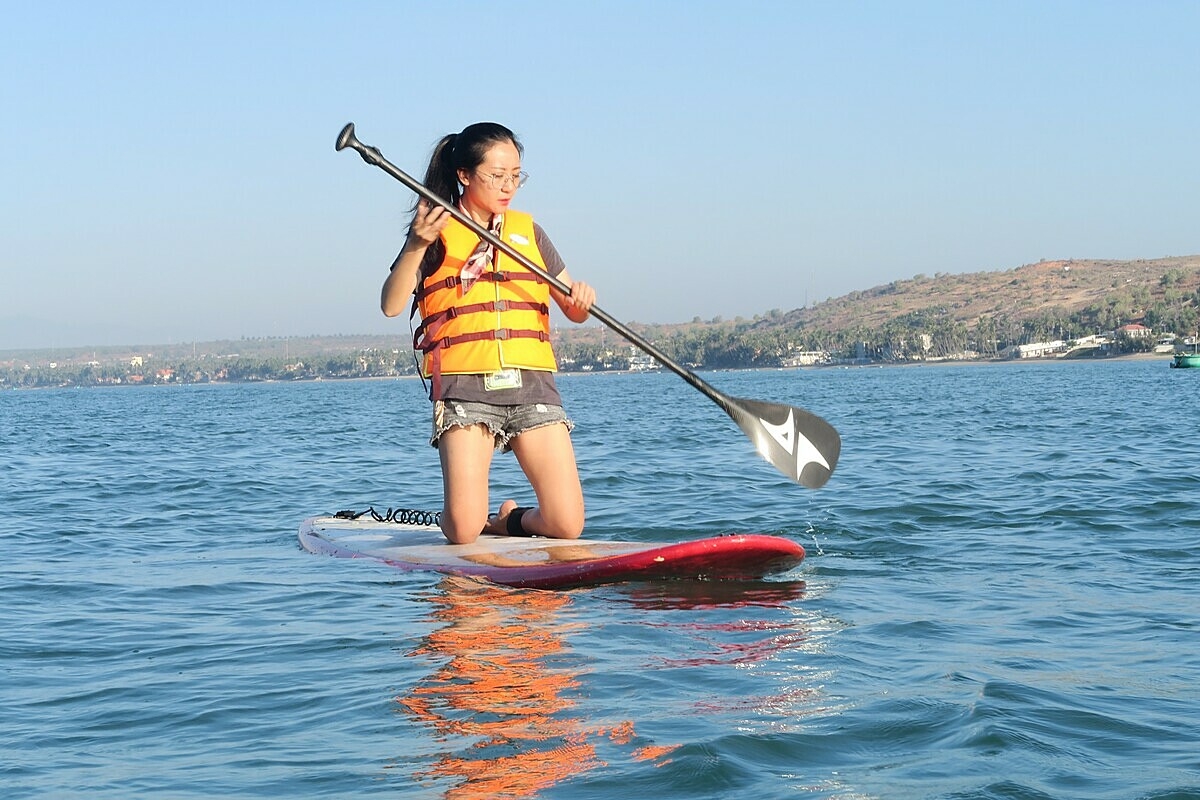 Photo: VNE
A sunrise-watching tour lasts for 1 hour, in which visitors will have chances to see fishermen's fish cages, squid rafts and observe fishermen make baits as well as visiting Ong fishing mausoleum at the fishing village. However, the instructional and paddle practicing time will not be included and on bad weather days, the tour will not be organized.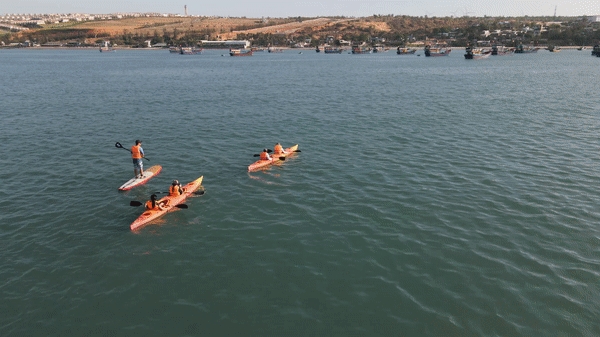 Photo: VNE
These 2 sports are suitable for a wide range of customers such as beginners, adults, and even children. Tourists need to wear casual sportswear, hat, sunscreen and clothes to change after getting wet when surfing. After the SUP and kayak tour ends, tourists can have breakfast at the fishing village then continue surfing or return to their hotels to relax.
Surfing and kitesurfing
The rental price for a surfing board is 150,000 VND per hour or visitors can register for a short course which costs 800,000 VND per hour with a surfing board included. 9 am is an ideal time to surf at shallow arc-shaped beaches, typically Ong Dia rocks.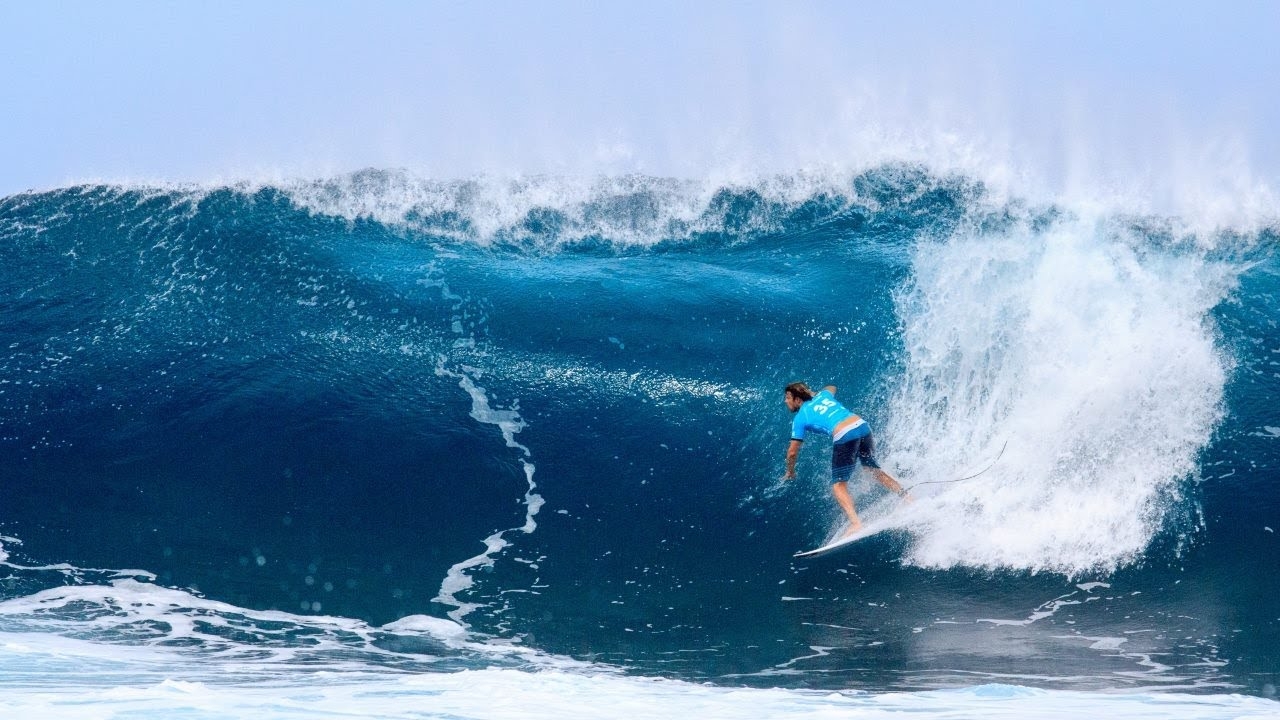 Photo: Lướt Ván Diều
Balance is the key to surfing. Not only are you standing on a small surfboard but at the same time, that board is moving through the ever-changing ocean. You are not allowed to wear a swimming jacket as being flexible is essentials for surfers. However, tourists should not be worry since the training sites are at shallow beaches and at a time when the sea is not too rough, to ensure safety.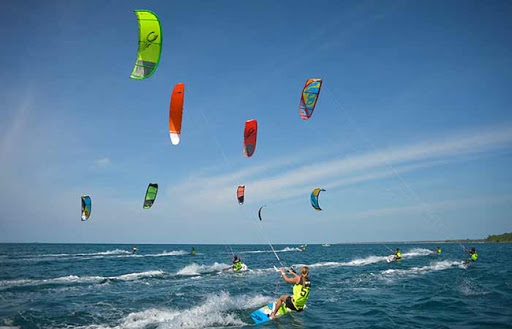 Photo: KIBITRAVEL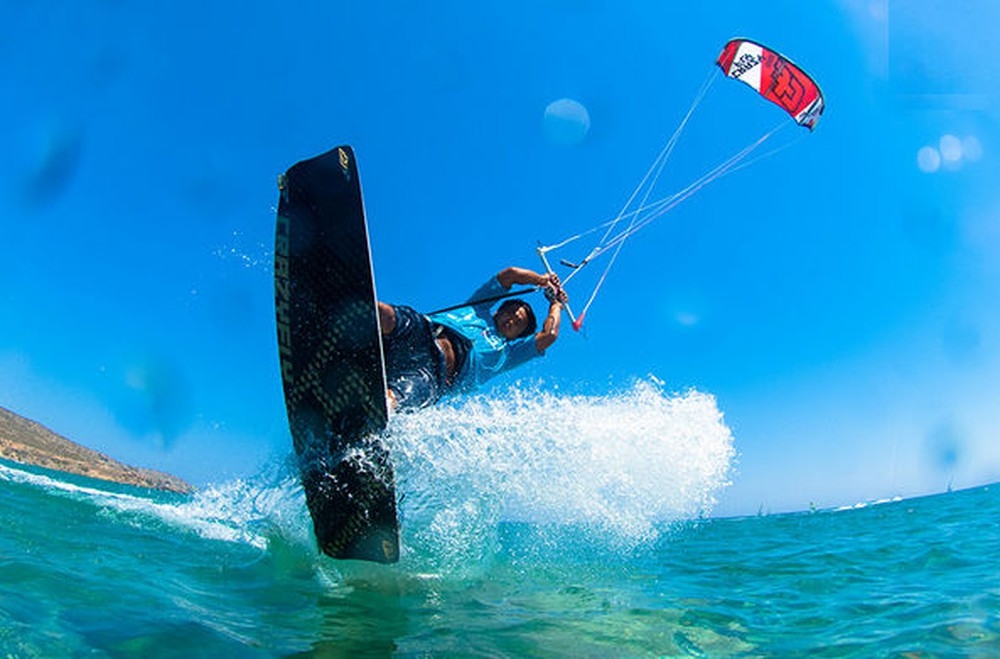 Photo: Swiss Village Resort & Spa
Kite surfing is considered a relatively difficult water sport, compared to SUP paddling, kayaking or surfing. it requires players' flexibility, strength and endurance to paddle constantly through whitewater, big waves and strong currents.
Jetskiing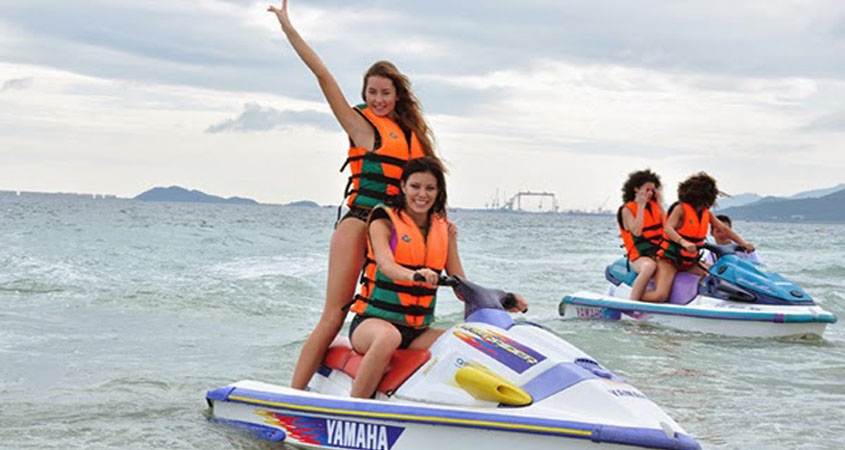 Photo: Tour Mui Ne
If you're looking for even more adrenaline, jet ski may be the perfect activity in Mui Ne or you. Not only will you be able to conquer some really nice waves but you'll also have the chance of enjoying the incredible views of the surrounding area from the top of them, according to Bamboo Village.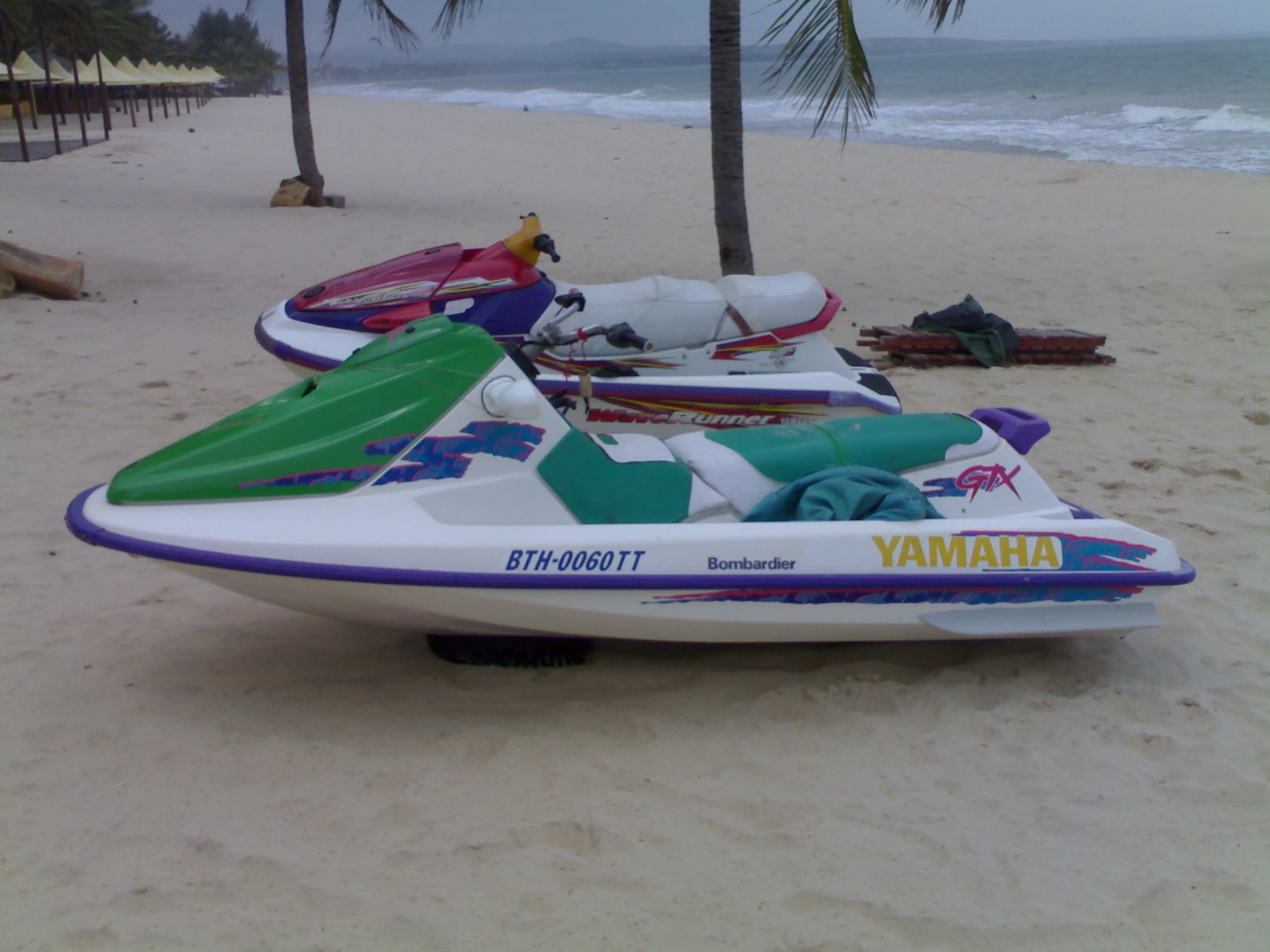 Photo: Mui Ne Explorer
No matter whether you're a passionate jet skier or just an amateur wave rider, the beautiful waters splashing the coastline of Mui Ne will provide you a unique, unforgettable experience.