Training on Protection of Sexual Exploitation and Abuse during COVID-19
The training on Protection of Sexual Exploitation and Abuse for all Implementing Partners under the project entitled "Supporting Interventions to Eliminate Violence against Women and Children in Vietnam under COVID-19 Emergency Context", funded by Government of Australia and the United Nations agencies (UNFPA, UNICEF and UN Women), under UNFPA's coordination was held in Hanoi.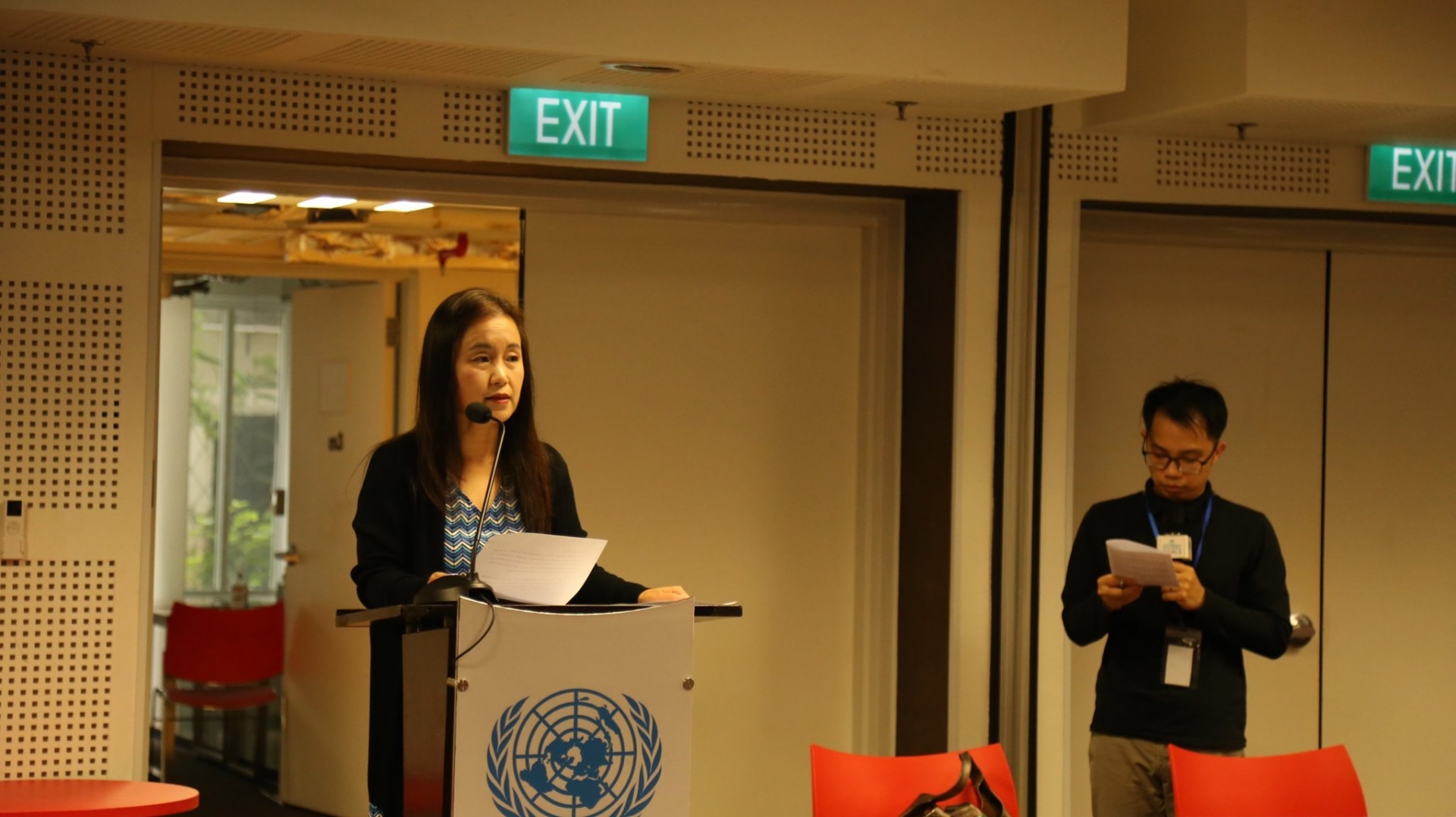 Naomi Kitahara, UNFPA Representative in Vietnam speaks at the event. Source: UNFPA Vietnam
Addressing the training, Naomi Kitahara, UNFPA Representative emphasized: "The United Nations has zero-tolerance to all forms of sexual wrongdoings, whether perpetrated against a recipient of assistance or a coworker. Sexual exploitation and abuse and sexual harassment violate human rights, and these are a clear violation of the core values of the United Nations."
"Any form of sexual exploitation and abuse and sexual harassment is prohibited and always addressed as a matter of priority, and it constitutes wrongdoing. Personnel of the UN agencies, Implementing Partners and any other partners of the United Nations are not covered by immunity for acts that constitute Sexual Exploitation and Abuse, and the Organization does not protect personnel who commit it," she added.
The project "Supporting Interventions to Eliminate Violence against Women and Children in Vietnam under COVID-19 Emergency Context" will be co-implemented by the Ministry of Labour, Invalids and Social Affairs (MOLISA), the Ministry of Culture, Sports and Tourism (MOCST), the Ministry of Education and Training (MOET), the Vietnam Women's Union, the Center for Studies and Applied Science in Gender, Family, Women and Adolescents (CSAGA) and other relevant stakeholders.
Violence against women and children is one of the most pervasive human rights violations in the world today, and its negative impact on survivors, their families, and communities is immense. The National Study on Domestic Violence against Women in Vietnam, conducted by the General Statistics Office in 2010, showed that 58 per cent of ever-married women had experienced at least one of the three forms of violence (physical, sexual or psychological) in their lifetime. Approximately 50 per cent of victims did not tell anyone about the violence they endured, and 87 per cent did not seek any help from public services.
According to the Multiple Indicator Cluster Survey (MICS5) in 2014, around two out of three children aged 1-14 years experienced some forms of violent discipline in the home. The Government of Vietnam reports over 2,000 cases of child abuse every year, of which 75 per cent are of sexual abuse. Globally, experience to date has demonstrated this type of abuse is under-reported, with statistics alluding to a more complex and widespread reality.
A pre-existing crisis of violence against women and children has been exacerbated in the context of COVID-19. Recent reports have shown that restrictions in movement, social isolation and similar containment measures, coupled with existing or increased social and economic pressures and stress on families, have led to an increase in violence, particularly against women and children. In many countries it is estimated that such violence has increased by at least 30 per cent.
Australia is providing AUD 2.5 million to support the project, which is part of Australia's AUD 10.5 million contribution to support Vietnam's response to COVID-19./.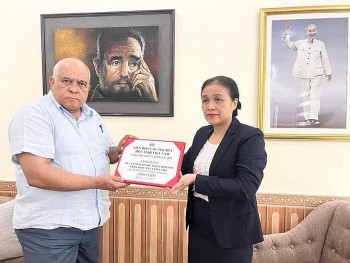 Focus
According to Cuba's News Agency Prensa Latina, on August 16, President of Vietnam Union of Friendship Organizations Nguyen Phuong Nga said that Vietnamese people will always stand by and support Cuba no matter what difficulties our friend is facing.