Trump gives Microsoft 45 days to clinch TikTok deal
President Donald Trump only agreed to allow Microsoft Corp (MSFT.O) to negotiate the acquisition of popular short-video app TikTok if it could secure a deal in 45 days, three people familiar with the matter said on Sunday.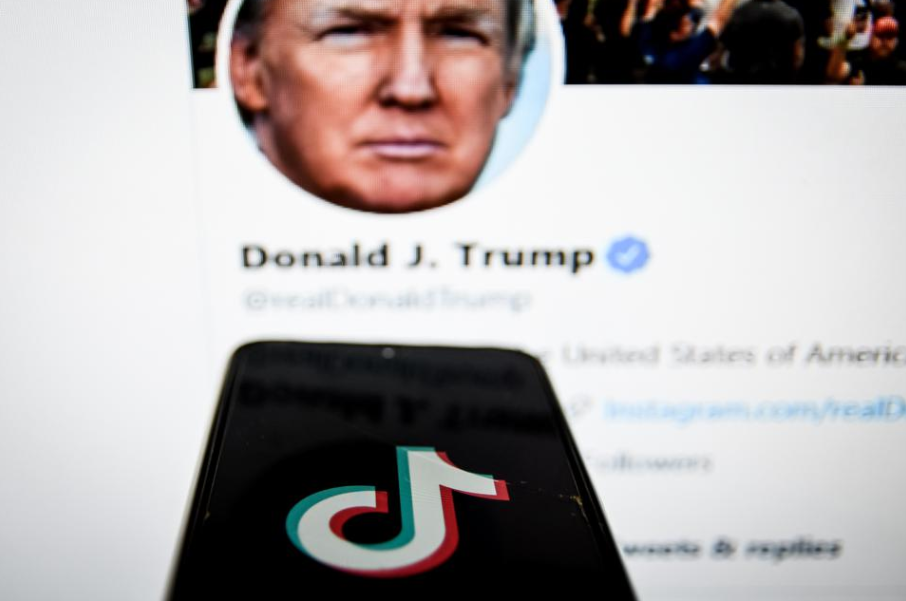 TikTok closeup logo displayed on a smartphone screen and the Twitter feed of the President Trump photo on the background. (Photo: Forbes)
The proposed acquisition of TikTok, which boasts 100 millions U.S. users, would offer Microsoft a rare opportunity to become a major competitor to social media giants such as Facebook Inc and Snap Inc. Microsoft also owns professional social media network LinkedIn.
Trump had dismissed the idea of a sale to Microsoft on Friday. But following a discussion between Trump and Microsoft CEO Satya Nadella, the Redmond, Washington-based company said in a statement on Sunday that it would continue negotiations to acquire TikTok from ByteDance, and that it aimed to reach a deal by Sept. 15.
This is a deadline that was put to ByteDance and Microsoft by the Committee on Foreign Investment in the United States (CFIUS), which scrutinizes deals for potential national security risks, according to the sources.
"A win-win in the making," Republican Senator Lindsey Graham tweeted in response to Trump's new stance on Sunday, quoted by Reuters.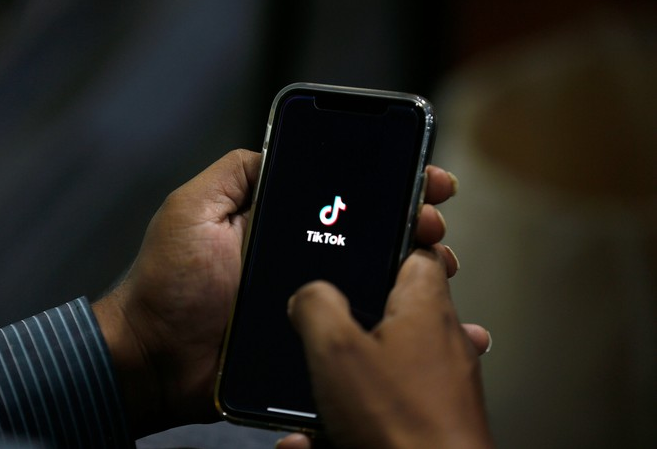 TikTok has over 80 million users in the US (Photo: AFP)
Tik Tok - Entertainment apps or Security risk?
Trump said on Friday he was planning to ban TikTok amid concerns that its Chinese ownership represents a national security risk because of the personal data it handles.
As relations between the United States and China deteriorate over trade, Hong Kong's autonomy, cyber security and the spread of the novel coronavirus, TikTok has emerged as a flashpoint in the dispute between the world's two largest economies.
TikTok is the "rising star" in the internet industry with about 800 million monthly active users worldwide, including over 80 million members living in the US. Therefore, President Donald Trump wants to ban this software from operating in the US.
Secretary of State Mike Pompeo said Sunday the Trump administration sees as a broad array of national security risks presented by software connected to the Chinese Communist Party.
"These Chinese software companies doing business in the United States, whether it's TikTok or WeChat — there are countless more ... are feeding data directly to the Chinese Communist Party, their national security apparatus," Pompeo said on Fox News Channel's Sunday Morning Futures.
In addition to national security, in an article published on Forbes on August 1, there is a theory circulating among Tiktok users that the reason Trump wants to ban the app is because of his rally in Tulsa, Oklahoma, in June. The event should have been a big hit for Trump's election campaign, with an estimated 20,000 people in attendance.
However, the event's attendance was immensely underwhelming. It was ruined by TikTok users and other youths who registered for tickets but never showed up. The event made the Trump campaign appear weak, but the reality could be that many individuals didn't show up due to Covid-19.
The theory is that Trump wants revenge, and banning the app in the U.S. is retaliatory. However, no one really knows the actual reason behind his attempt to ban TikTok.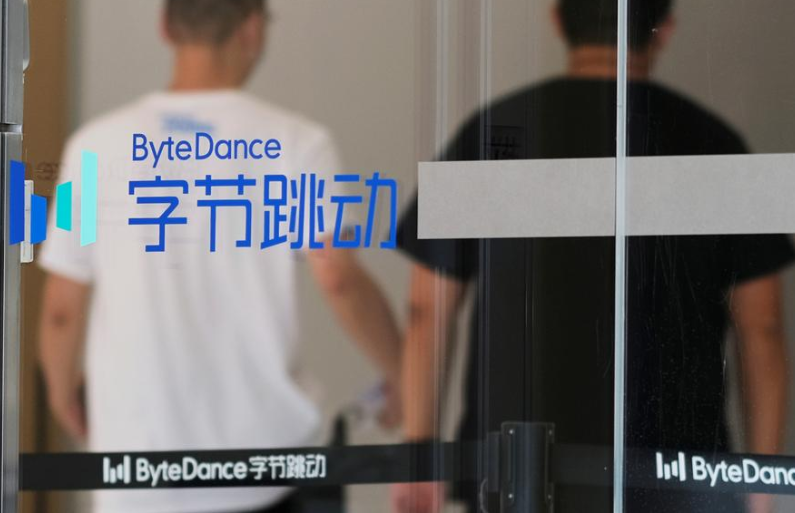 People walk past a logo of Bytedance, the China-based company which owns the short video app TikTok, or Douyin, at its office in Beijing, China (Photo: Reuters)
Why Microsoft wants to buy Tik Tok?
Selling TikTok to Microsoft, which already owns LinkedIn, will give a massive competitive advantage in the social media—an area where Microsoft hasn't had much dominance.
According to Forbes, the value of the U.S.'s TikTok operation has been estimated between $15 billion to $50, which is a very large range. Anything less than the current range could increase Microsoft's stock value as that would be considered a bargain. Any amount that is above the range could add temporary selling pressure to Microsoft stock because it would be deemed an expensive deal.
According to CBC, Microsoft said there was no certainty a deal — which would also see the company own and operate the app in Canada, Australia, and New Zealand — would be reached.
"Microsoft fully appreciates the importance of addressing the President's concerns. It is committed to acquiring TikTok subject to a complete security review and providing proper economic benefits to the United States, including the United States Treasury," Microsoft said in a statement.
ByteDance and the White House did not immediately respond to requests for comment on the Microsoft talks. In a statement issued late on Sunday that did not mention TikTok, ByteDance said it faced "complex and unimaginable difficulties" in going global.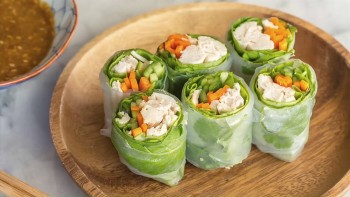 Travel
Rolls are a easy-to-make dish that is loved by many Vietnamese diners as well as Korean stars.