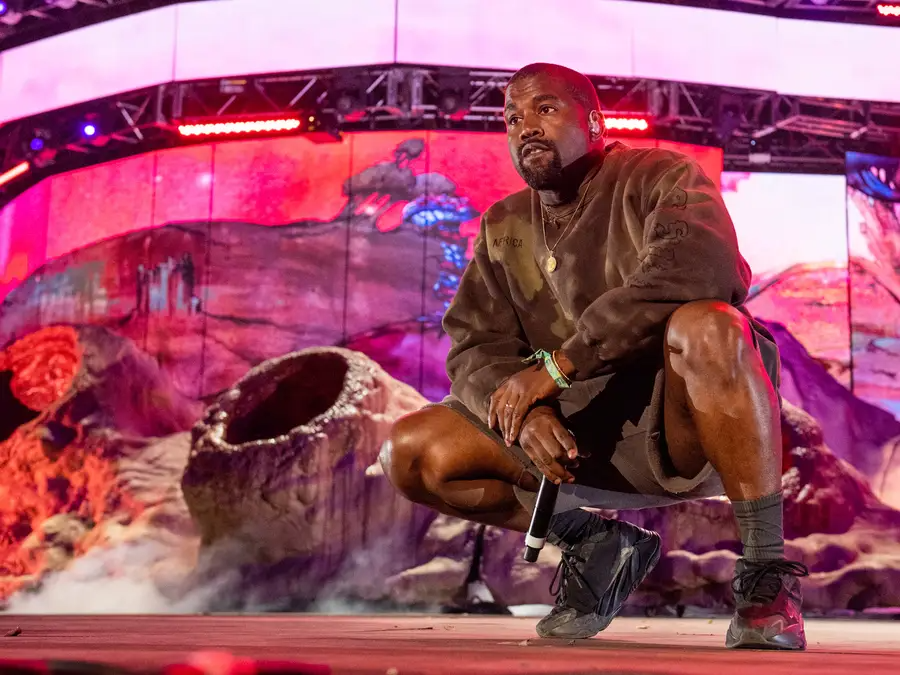 Kanye West performed at Coachella. Photo by Timothy Norris/Getty Images for Coachella.
Last weekend, Kanye West did shake the social media with a tweet relating to the presidential run: "We must now realize the promise of America by trusting God, unifying our vision and building our future," the "Wash Us in the Blood" rapper, 43, tweeted on the Fourth of July. "I am running for president of the United States! #2020VISION."
No sooner did he post the tweet than netizens ramped to search about him making "Kanye West" became the top search on Google trend yesterday.
Kanye West: From genius music artist to the husband of Kim Kardashian
Kanye Omari West, 21-time Grammy award-winning rapper and music producer, was born in Atlanta, Georgia, on June 8, 1977. He began his career in the early 2000s as a producer for the record label Roc-A-Fella Records, before releasing his first solo rap album 'The College Dropout' in 2004.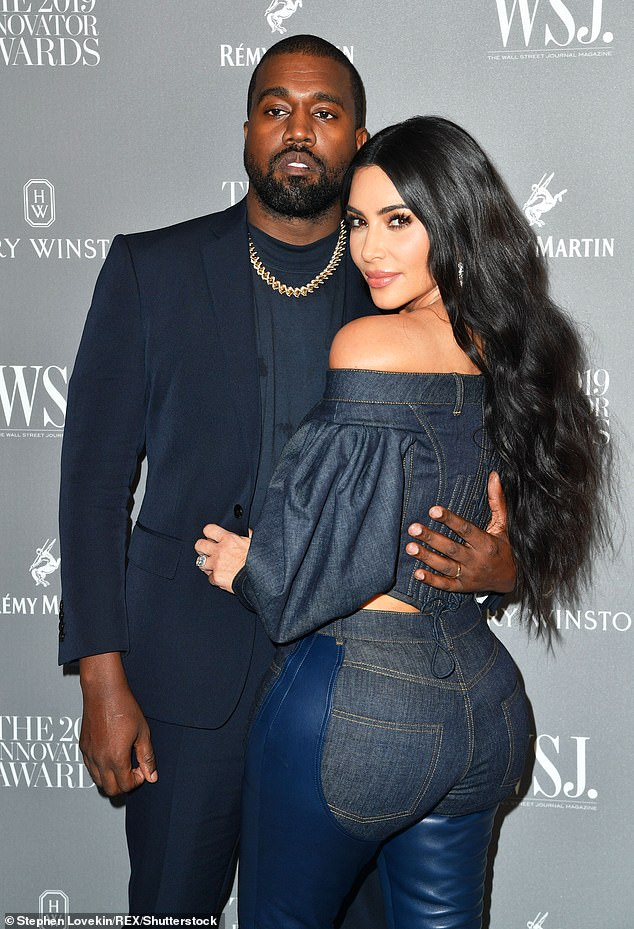 West and reality TV show mogul Kim Kardashian.
Since then, West's impressive discography has grown to include more than 10 albums and over 100 songs. In 2019, West was named the highest-paid hip-hop act in the world with over $150 million in income, according to Forbes.
West has also had a successful career as a fashion designer that began in 2007 when he collaborated with the streetwear brand A Bathing Ape to design a sneaker that featured his mascot — the 'Dropout Bear'. Over the years, he has worked with a number of brands, including Nike and Louis Vuitton.
In 2015, West made waves in the fashion industry after he launched his apparel line 'Yeezy' in collaboration with German activewear brand Adidas.
West married reality TV mogul and businesswoman Kim Kardashian in 2014. The couple has four children — North, Saint, Chicago, and Psalm.
After six years of marriage, the duo has earned series of huge assets and turned out to be millionaires and then the richest billionaires in Hollywood.
Kanye West

and Taylor Swift's Feud
According to refinery29, Kanye West, and Talor Swift's long-running fight dating back in MTV Video Music Awards on September 13, 2009, the hippy rapper stole the mic from country-pop singer Taylor Swift just as she was set to make her Best Female Video acceptance speech.
"Taylor Swift, I'm let you finish, but Beyoncé had one of the best videos of all time...one of the best videos of all time!" In the 10 years following, those words have been named, mocked, and forever burned into the brains of anyone who has ever listened to music.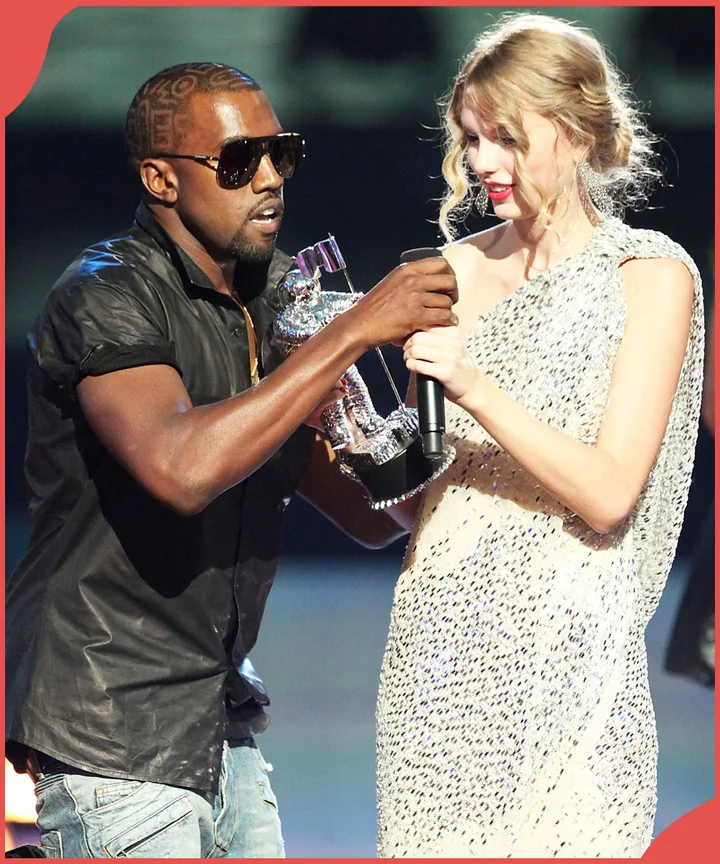 The moment West was drunk and took the spotlight of Taylor Swift on the stage of MTV Video Music Awards on September 13, 2009.
Swift was just 19 at the time, and while a popular singer on her second studio album, Fearless, her star would rise exponentially after the iconic — and scarring — VMA moment. West, the acclaimed College Dropout rapper who wouldn't date Kim Kardashian for another three years, would be forever associated with the interruption.
A contrite Kanye appears on The Jay Leno Show, admitting "It was rude, period. I don't try to justify it, 'cause I was in the wrong. Dealing with the fact that I hurt someone or took anything away, you know, from a talented artist – or from anyone – because I only wanted to help people.
"My entire life, I've only wanted to do and give something that I felt was right and I immediately knew in this situation that it was wrong."
The saga of the two most influential artists in the world has yet to end when in 2016, Kanye West released a music video titled "Famous", of which the lyrics decried the famous country singer.
Earlier this year, ex-bodyguard Steve Stanulis of Kanye, who was fired in 2016, also voiced his slam over the rapper's "ridiculous rules" and bad behaviors, concluding Kanye West is stingy, mood-oriented behavior and is the worst artist of that he had to defend.
How rich is Kanye?
Actually, Kanye's fortune didn't come from his music but his business of footwear and apparel brand. According to Forbes, Kanye West's Yeezy brand has entered into a multi-year partnership with Gap.
Bloomberg's Kim Bhasin reported that the Yeezy-Gap collaboration will see a line of apparel for men, women, and a kid's line called Yeezy Gap. Products will start to roll out in 2021.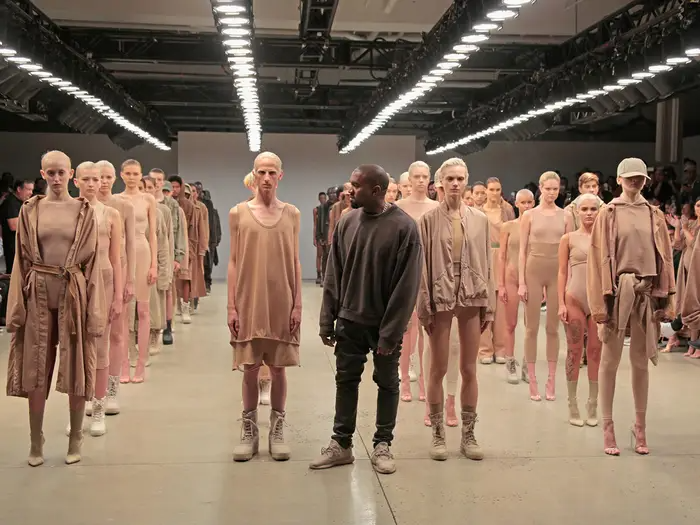 Randy Brooke/Getty Images.
In a 2015 interview with the now-defunct Style.com, West revealed that he wanted to be the "Steve Jobs of Gap." He also mentioned Gap in the song "Spaceship" from his album "The College Dropout."
In April, Forbes declared West a billionaire after a years-long public campaign by the rapper and fashion designer. Despite being new to the three-comma club, West has long been open about the extravagant lifestyle he shares with his wife, Kim Kardashian West.
According to Bussiness Insider, together, the couple owns millions of dollars of luxury cars, real estate, and even nearly $200,000 worth of livestock, according to Forbes.
The rapper raked in an estimated $150 million in 2019, according to Forbes. The publication looked at pretax income from June 2018 to June 2019 before deducting fees for agents, managers, and lawyers.
Jay-Z, the industry's second-highest-paid artist, made an estimated $81 million in 2019. Drake is the third highest-paid hip-hop artist, with $75 million in pretax earnings.
The streetwear brand Yeezys, which sells clothing and sneakers in partnership with Adidas, was valued at $3 billion by Bank of America in 2019. West is the brand's sole owner, according to Forbes.
Forbes estimates that Yeezy alone adds $1.26 billion to the rapper's personal net worth.
Kanye's political lines
In the past, the rapper has repeatedly publicly voiced his support for President Trump, according to Indian Express. On the TV show Saturday Night Live in 2018, West famously grabbed the mic to criticize Democrats and praise Trump. "If someone inspires me and I connect with them, I don't have to believe in all their policies," he said.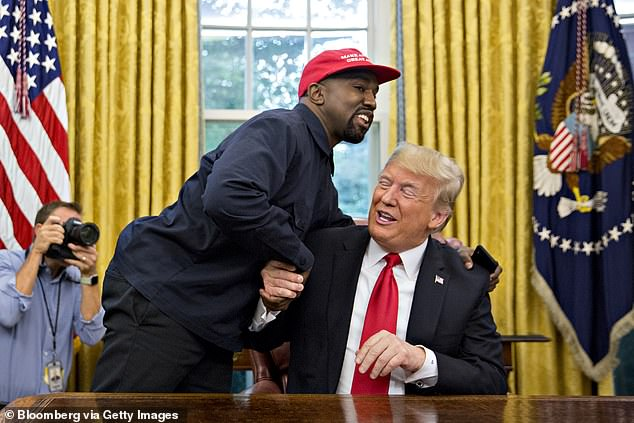 Kanye infamously revealed his support for Donald Trump in 2018 before paying a visit to the White House. Above he is pictured in Trump Tower in December 2016
West has garnered considerable criticism for his comments — such as when he claimed that slavery was a choice, and when he called for the abolition of Article 13 of the US constitution, which banned slavery.
He is also known to support far-right commentators on Twitter like Candace Owens, who has referred to Black Lives Matter protestors as "whiny toddlers pretending to be oppressed".
However, Kanye's political identity is complex and ever-changing — in 2005, West claimed that then-Republican President George Bush did not care about black people. Years later, he backtracked, saying his comment was coming from a "victimized mentality".
At an event in November last year, West declared he would run for President in 2024. "When I run for President in 2024, we would've created so many jobs that I'm not going to run, I'm going to walk," he said.West and Kardashian have been known to be advocates of prison reform. Last year, on Kardashian's birthday, West donated $1million to prison reform charities in her name. While meeting with President Trump at the White House to discuss prison reforms in October 2018, West donned a Make America great Again hat and delivered a 10-minute rambling monologue.
Celebrities react to Kanye West's run for president
The rapper's tweet has prompted a number of celebrities to publicly express their support for the rapper's political ambitions, according to News Hub.
Elon Musk, Ty Dolla Sign, and Rose McGowan are among the famous names who are seemingly cheering on the 'Stronger' hitmaker's presidential campaign and its 'Vision 2020' slogan.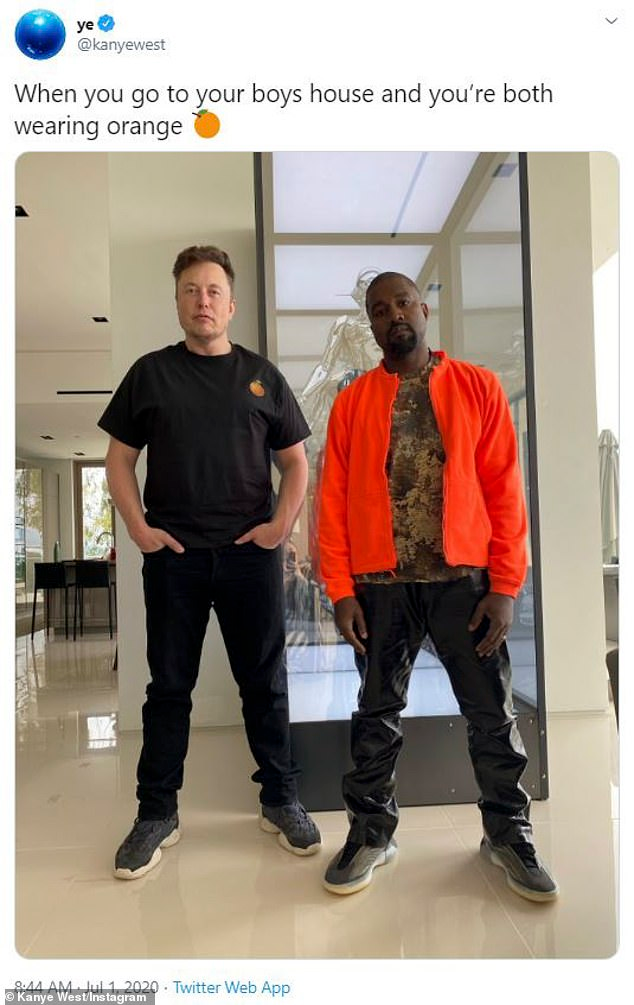 "We must now realize the promise of America by trusting God, unifying our vision, and building our future. I am running for president of the United States," West tweeted over the weekend.
Unsurprisingly, one of the first on the bandwagon was his wife Kim Kardashian, who retweeted her husband's announcement with a simple American flag emoji.
Soon after, outspoken Tesla CEO Musk wrote that West "had his full support", while fellow rapper Ty Dolla Sign tweeted: "Ye for President."
Actor McGowan, one of the proponents of the #MeToo movement, wrote that she "supported this mission", before questioning if West's aim was to "split votes" or whether he was "just an anarchist".
Meanwhile, British broadcaster Piers Morgan responded: "Not now Kanye, seriously".
Other celebrities couldn't resist the opportunity to sarcastically throw their own names in the hat, including Paris Hilton, Tiffany Haddish, and Bob Saget, who all contended they could be on the ballot too.
"Well this just in Dave Chappelle will be my running mate," Haddish tweeted. Full House star Saget admitted he "didn't know much about anything" before asking "should I run for president too?"
West first announced his intentions to one day be president at a speech during the MTV Video Music Awards in 2015.
"I don't know what I'm fitting to lose after this, it doesn't matter though, because it ain't about me, it's about new ideas, bro, people with ideas, people who believe in truth," he said.
"And yes, as you probably could've guessed by this moment, I have decided in 2020 to run for president."
Since then, West has publicly expressed his support for Trump on several occasions, wearing a 'Make America Great Again' hat and visiting him at the White House. At the time of West's 2015 announcement, Trump called him a "nice guy" and said he "hoped to run against him one day".
Lyan Vu