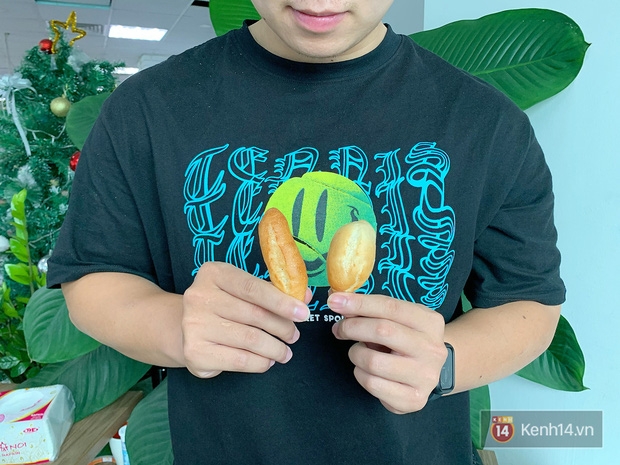 The bread looks incredibly small and cute when placed next to a normal object. (Photo: Kenh 14)
Giant bread
The southern province of An Giang has many new types of bread that take the Vietnamese netizens by surprise.
In early May, a meter long bread has caught global attention as one of the world's most bizarre foods, not long after the picture of a motorcyclist carrying huge bags of the so-called giant bread circulated on the Internet. The sheer size of the bread has piqued the curiosity and interest of many visitors to An Giang, and Internet users as well, placing it among the most searched food item in recent times.
The 3-kg bread is mainly sold near the gate of Ba Chua Xu Bau Mau temple, or along the road from Chau Doc to Nha Bang town or near Sap mountain.
According to local bakers, the giant bread is sold at VND50,000 (USD2.14) per loaf in An Giang and takes one hour to be roasted in the oven.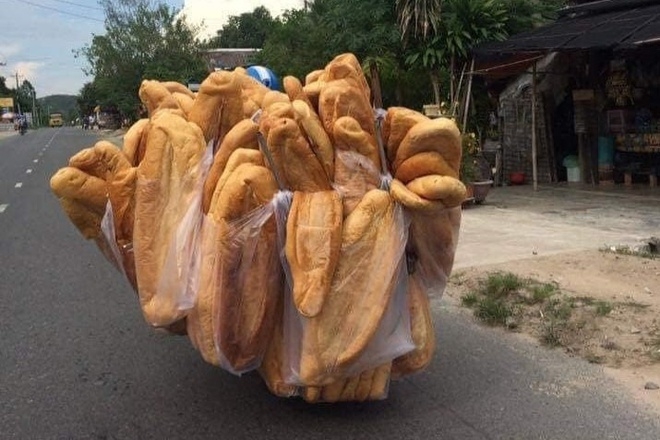 A man carrying bags of giant bags on his motorbike (Photo: Zing news)
Mini bread
The mini version of Vietnamse bread is not any less hot and attention-catching than the giant one. The mini bread has the same flavor as the normal one, it's just their tiny appearance that excites food lovers.
The bread looks incredibly small and cute when placed next to a normal object.
Bags of mini bread are sold like hotcakes, with around 50 little loaves per bag, each bag is sold at around VND 50,000 (USD2.16).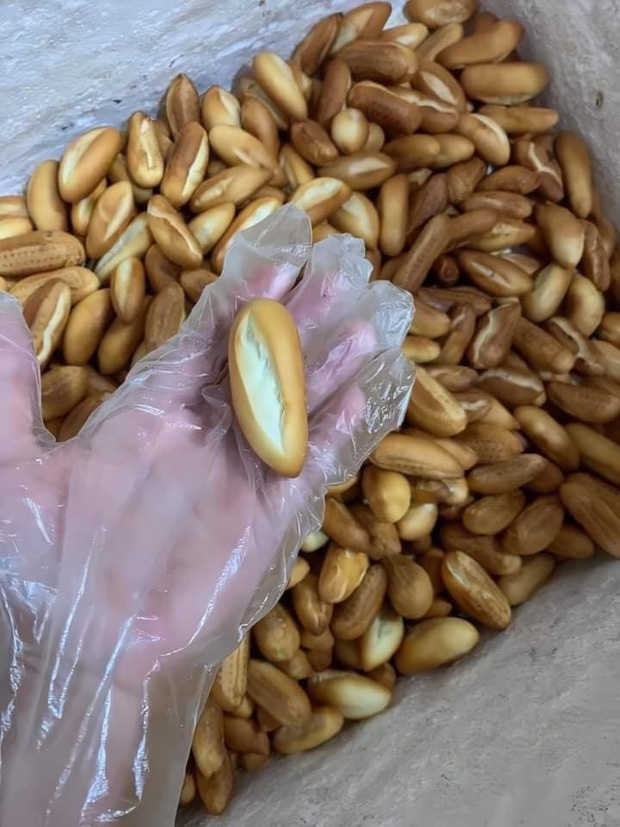 Mini breads (Photo: Kenh 14)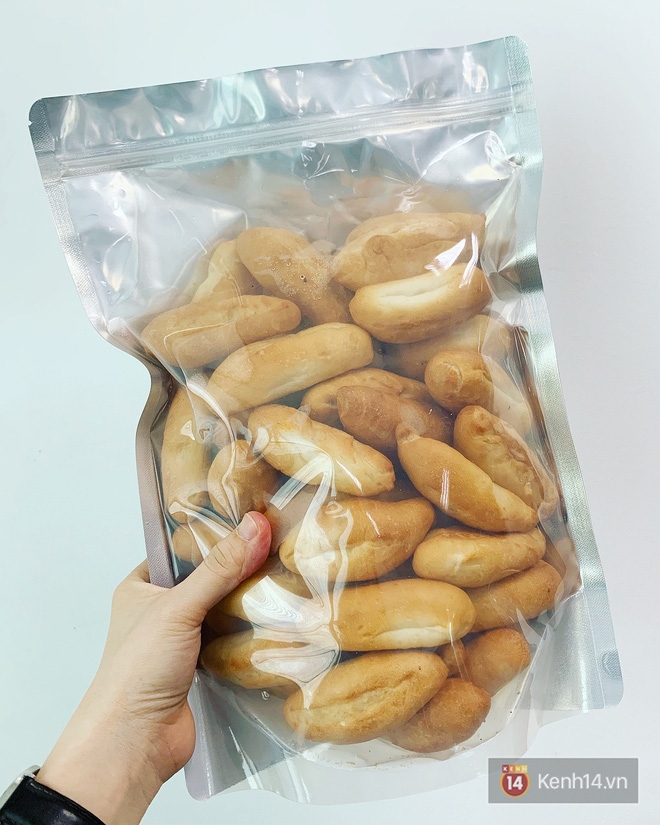 Each bag is sold at around VND 50,000 (US $ 2.16). (Photo: Kenh 14)
Giant crocodile-shaped bread
An Giang province where the giant bread first appeared, once again surprise people with its crocodile-shaped bread, which weighs around 2kg.
According to Zing news, the weird-looking bread costs VND 50,000 (USD 2.16) per loaf and is exclusively sold at a newly-opened store in An Giang. With such a heavy weight, it's estimated that it'd take 4-5 adults to eat it up.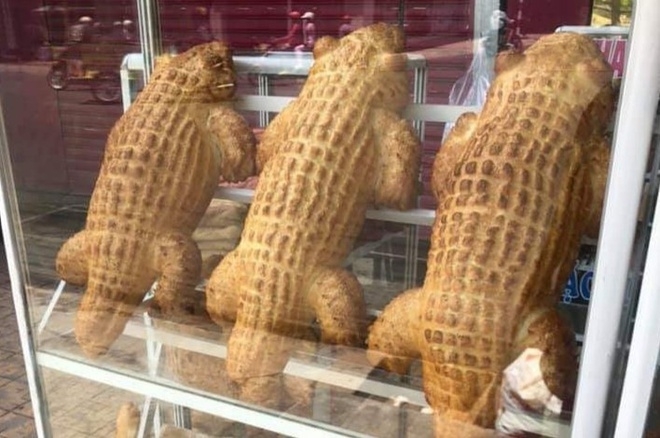 Giant crocodile-shaped bread (Photo: Zing News)
Dragon fruit bread
As metric tons of Vietnam's dragon fruit are barred from being exported to China in light of the novel coronavirus disease (COVID-19) epidemic in the beginning of the year, a local baker has debuted new type of bread that uses the fruit as one of its main ingredients.
With the aim of "rescuing produces" during COVID-19 time, the "pink" bread has attracted a lot of attention from Vietnamese people as well as foreigners.
The dragon fruit bread has been widely sold at a reasonable price, VND 6,000 per loaf (USD0.26). The prestigious US news outlet Business Insider once commented "the bread is fragrant and has the smell of fruit".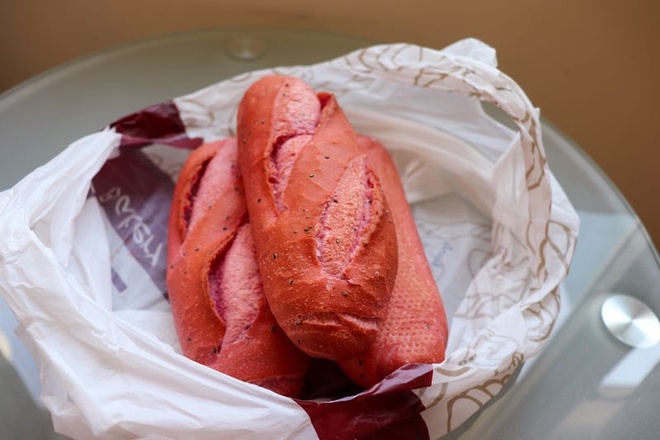 Dragon fruit bread has an attractive pink color (Photo: Zing News)
Jasmine Le