Unique dishes in Vietnam and the world inspired by COVID-19 pandemic
Burger Corona, Toilet paper roll cake, or cake wearing face mask are among unique dishes that are inspired by the COVID-19 pandemic and help to restore spirit amidst the tough period.
Burger Corona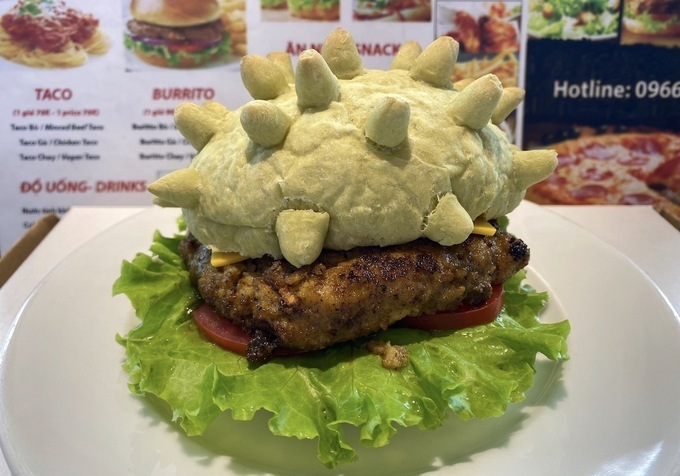 Photo: Hoang Tung
In late March, Hoang Tung, the owner of a fast-food restaurant chain in Hanoi came up with the idea of ​​making Corona bread with the crust made from green tea powder and the filling of burger meat, VNExpess reported.
Tung's innovative bread garnered huge attraction from eaters with more than 50 loaves were sold every day.
With the hope of easing stress and anxiety amidst the pandemic, Tung created coronavirus-shaped Hamburger. Video: Hoang Tung
Chocolate Egg "virus corona"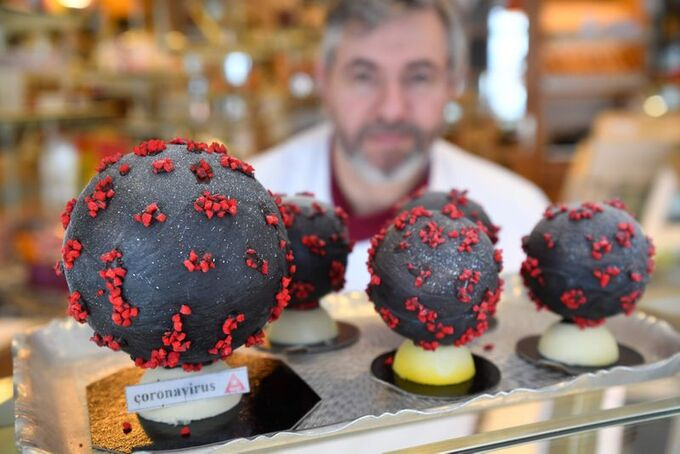 Photo: AFP
Jean-François Pré, the owner of a pastry shop in Landivisiau, western France, showed off his creation by making chocolate Easter eggs shaped like coronavirus. Chocolate eggs are made from white chocolate colored in black and red-colored almonds. The cake arose lots of curiosity among diners.
Video: South China Morning Post (SCMP)
Toilet paper roll cake
In Dortmund, Germany, the Schuerener Backparadies bakery served customers with the new toilet paper roll cake. "Many customers like these kinds of cakes. As you know, everyone hopes for positive things during this tough time," said baker Tim Kortuem.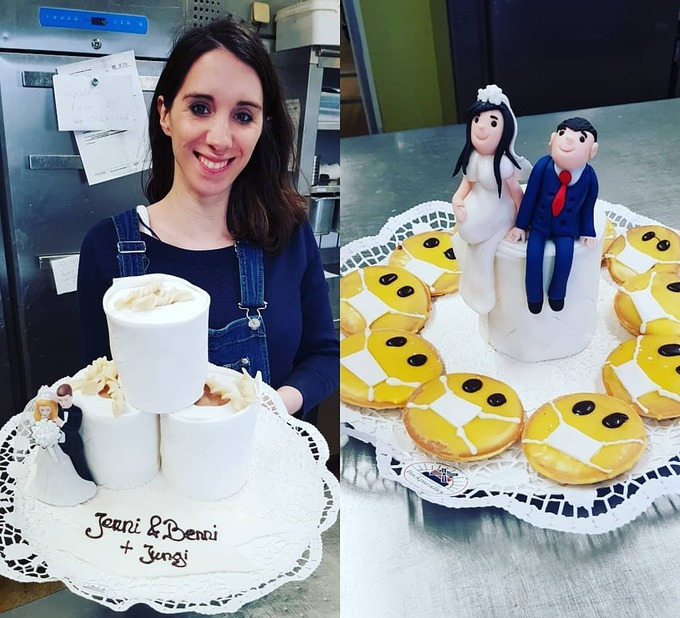 Photo: Schuerener Backparadies/Instagram
"Toilet paper roll cakes saved my bakery to escape from the poor business caused by COVID-19 pandemic", Tim said, adding that the cake was inspired by the fact that the US and European people stocked up on the toilet papers as the coronavirus pandemic swept.
Many bakeries all over the world also followed the trend of making toilet paper roll cakes.
Cocktail virus corona
Cocktail virus corona was first made a debut in Razvedka Bar, Moscow (Russia). The cocktail is served in a glass with two medical syringes, one containing red and the other containing green liquid.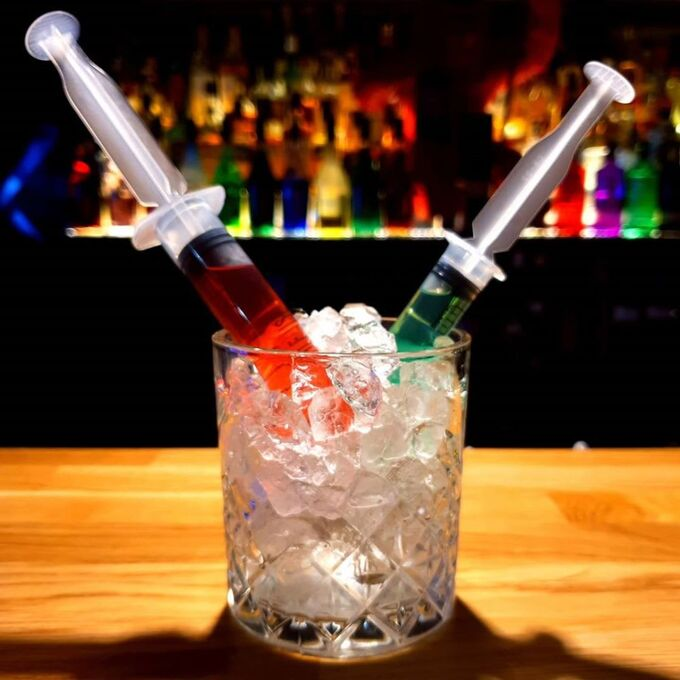 Photo: Razvedka Bar
The bar's manager said that the cocktail was made to help to reduce people's panic about the complicated development of the COVID-19 epidemic in Russia.
Donut wearing face mask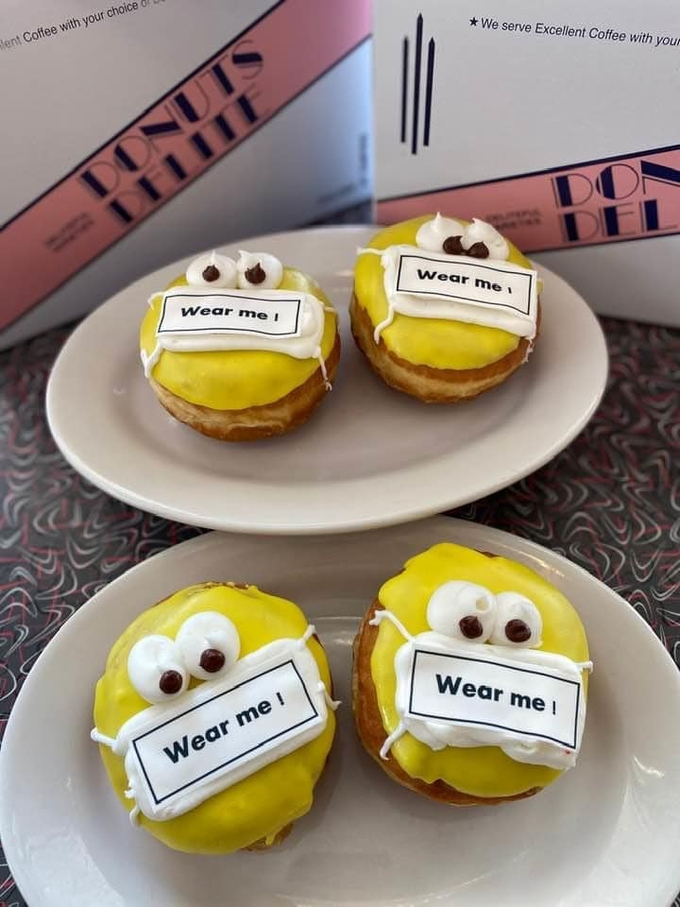 Photo: Donuts_delite
In mid-April, Donuts Delite in New York, USA drew patrons' flavor by selling cakes wearing face masks, and others were decorated with the image of Dr. Mike Mendoza, the Monroe County Public Health Commissioner.
"I don't know why, but thanks to Dr. Mike coming to purchase our new products and the power of the social network, they were sold like hot cakes", said the restaurateur Nick Semeraro.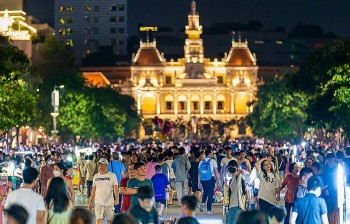 Economy
Vietnam Business & Weather Briefing (August 17): Vietjet offers tickets for Lunar New Year 2023 with super saving prices, reference exchange rate up VND 19 .