US and allies impose more sanctions on Myanmar officials
The US, UK and Canada announced more sanctions targeting Myanmar's junta to put pressure on the country's military after the Feb 1st coup.
The Biden administration announced more sanctions on Monday against Myanmar's military government, which has conducted a violent crackdown on pro-democracy protesters, and against key figures in the military regime as well as some family members of previously designated officials.
The sanctions, which were announced in coordination with Canada and the UK, target the State Administrative Council, or SAC, the official name of the military government formed in February, cited CNN.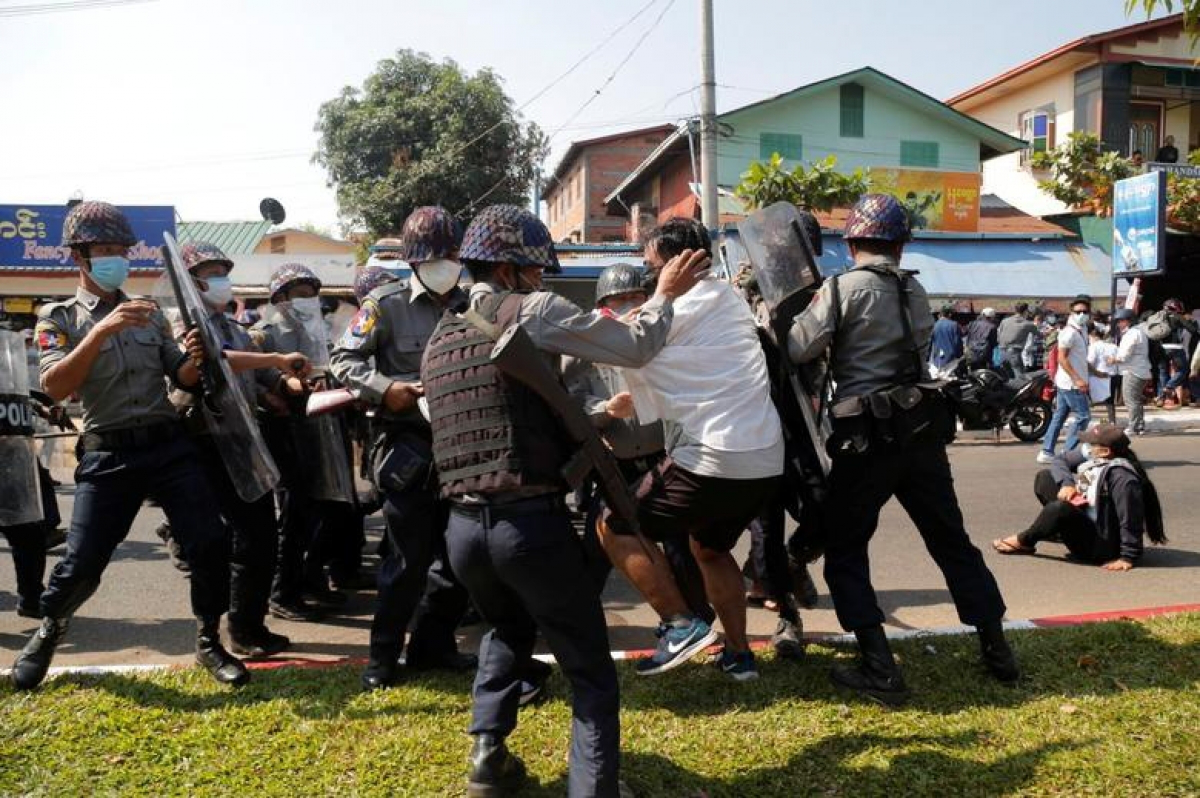 Police arresting protesters in Myanmar. Photograph: Reuters
The United States targeted the governing State Administrative Council (SAC) and 13 officials, the move freezing any U.S. assets of those listed and generally bars Americans from dealing with them.
Canada said it imposed additional sanctions on individuals and entities tied to the Myanmar armed forces, while Britain announced sanctions against state-owned enterprise Myanmar Gems Enterprise which was included in previous U.S. sanctions, reported Reuters.
The list of sanctions includes four members of the State Administrative Council of Myanmar, seven ministers, the chairman of the Myanmar Election Commission, and the governor of the Central Bank of Myanmar.
"Thirteen of the individuals sanctioned today are key members of Burma's military regime, which is violently repressing the pro-democracy movement in the country and is responsible for the ongoing violent and lethal attacks against the people of Burma, including the killing of children," US Treasury said in a statement.
These individuals will now be blocked from their property and possessions in the US, Treasury said. The other three individuals are adult children of previously designated senior military officials, said CNN.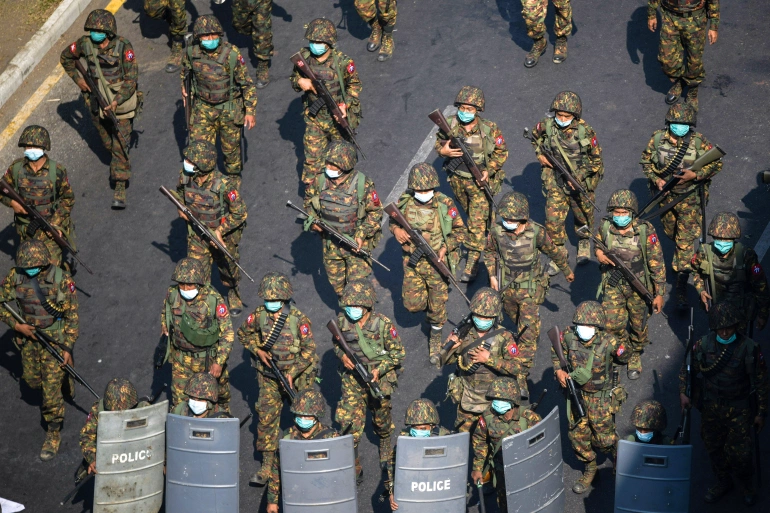 Myanmar soldiers during a protest against the military coup in Yangon, Myanmar on February 28th, 2021. Photograph: Stringer/Reuters
Canada said it imposed additional sanctions on individuals and entities tied to the Myanmar armed forces, while the United Kingdom announced sanctions against state-owned enterprise Myanmar Gems Enterprise, which was included in previous US sanctions.
"Our actions today underscore our resolve and that of our partners to apply political and financial pressure on the regime as long as it fails to stop violence and take meaningful action to respect the will of the people," US Secretary of State Antony Blinken said in a statement announcing the move.
"Canada stands with the people of Myanmar as they continue to fight to restore democracy and freedom in their country and we will not hesitate to take further action," Canadian Foreign Minister Marc Garneau also said in a statement, cited Al Jazeera.
Since February, the United States and other Western countries have imposed sanctions on leading members of Myanmar's military as well as state-owned enterprises that fund the regime.
In a related move, on the 18th of May, the United Nations General Assembly will consider a non-binding draft resolution calling for an "immediate suspension" of arms transfers to the Myanmar military.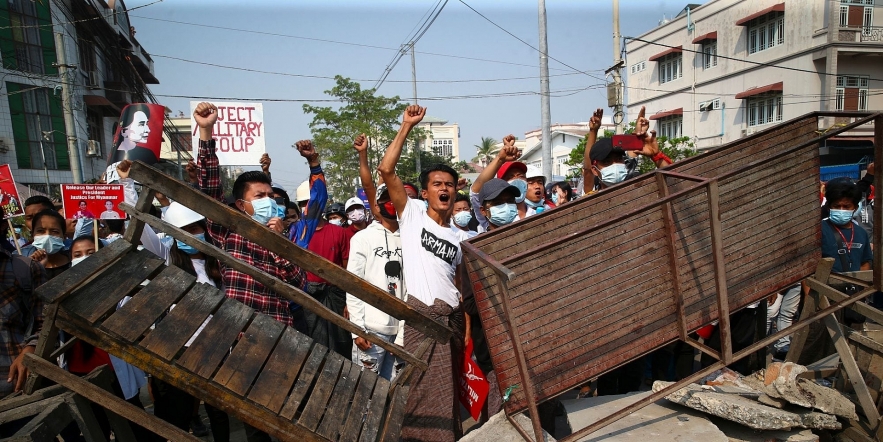 Civillians protesting against the military coup in Mandalay, Myanmar on Feb, 28th 2021. Photograph: Associated Press
The Southeast Asian country, also known as Burma, has been in crisis since the military seized power from Aung San Suu Kyi's elected government, with near daily protests and a crackdown by the junta in which hundreds of people have been killed.
Western nations have led condemnation of the junta and applied limited sanctions. The junta's allegations of irregularities in an election won by Suu Kyi's party in November were rejected by the electoral commission, according to Reuters.
Mỹ áp thêm lệnh trừng phạt các quan chức Myanmar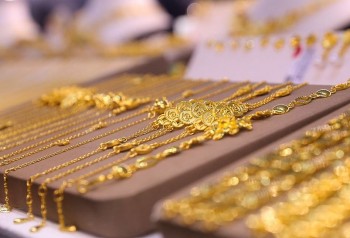 Economy
Vietnam Business & Weather Briefing (May 17): Reference exchange rate kept unchanged, gold price remained, Vietnamese e-commerce likely to reach US$39 billion by 2025.