Vietnam asks expats not to return home for Tet over new Covid-19 variants
The government has urged overseas Vietnamese not to come home for Lunar New Year (Tet) over the new and more contagious Covid-19 strains.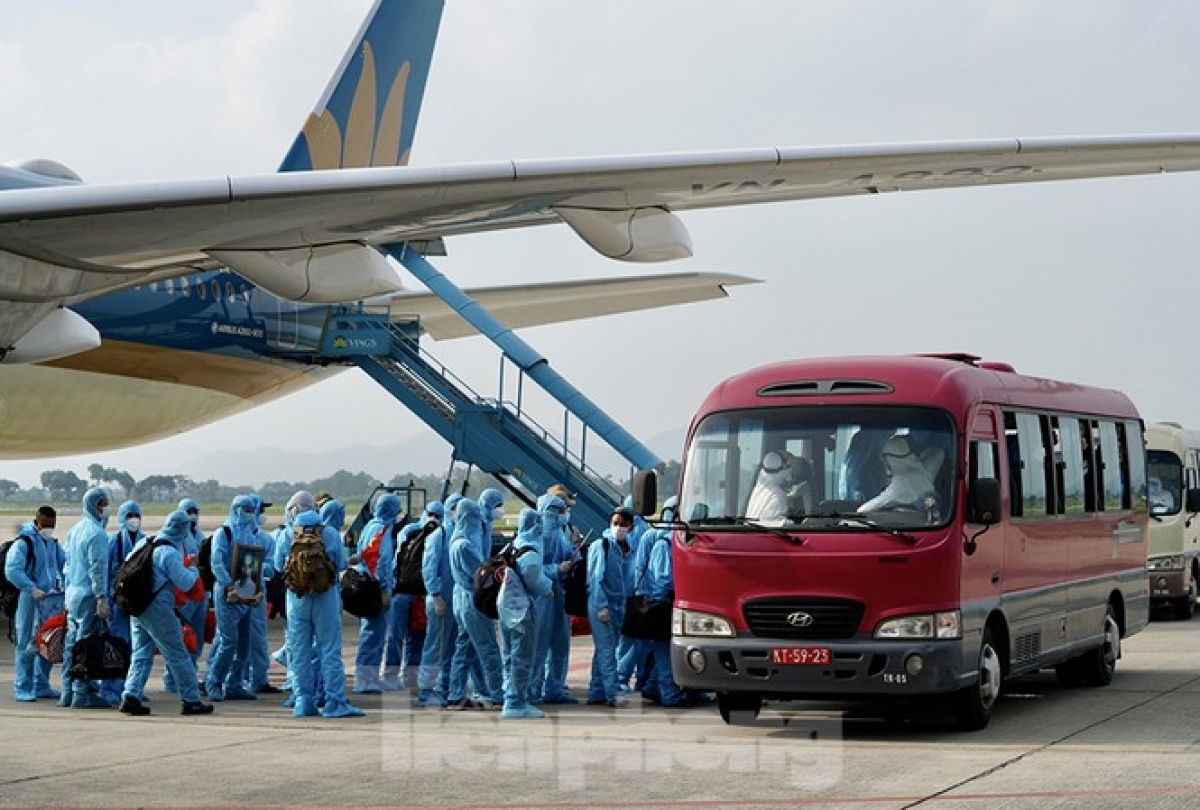 Illustrative photo: Tien Phong
It is normally a time for family reunions, but the Ministries of Health, National Defense and Public Security agree it is necessary to "encourage Vietnamese overseas to comply with pandemic prevention regulations in their host countries."
It is important for them to understand that "not returning home at this time is also a contribution to pandemic prevention in Vietnam," officials from the three ministries said at a meeting with the National Steering Committee for Covid-19 Prevention and Control on Thursday.
They made the decision after the Ministry of Foreign Affairs reported there was great demand for returning home for the festival, which falls in the middle of next month, VNExpress reported.
Without providing specific figures, the ministry had said many ethnic Vietnamese living abroad wish to visit the country not only for Tet, by far the biggest and most important festival for Vietnamese, but also to escape the pandemic, which is basically under control in Vietnam.
In addition, their visas have already expired and they have encountered financial issues, said the ministry.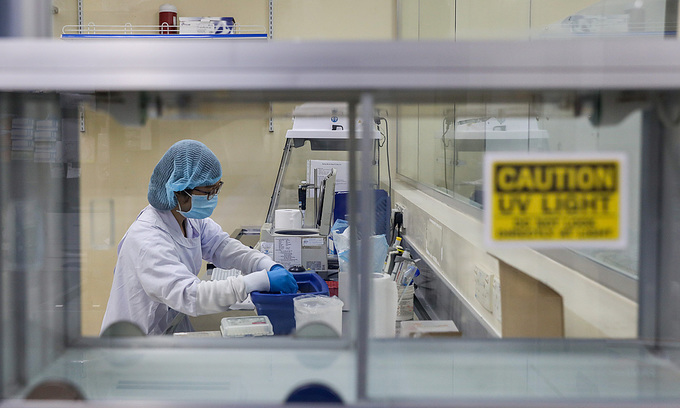 A medical worker tests novel coronavirus samples in a lab in HCMC, April 2020. Photo: VnExpress/Quynh Tran.
The committee said it is critical that borders are sealed to prevent illegal entrants.
It said 46 countries have started vaccinating people against Covid, but to vaccinate the entire population and achieve herd immunity would take long while the new and more contagious strains have been spreading rapidly to various countries.
The health ministry said it is best for Vietnam now to continue with the methods it has been applying since the first outbreak, which include preventing infection, detecting cases of infection, contact tracing, and locating stricken areas and lock them down.
Earlier this month, Vietnam reported its first case of the U.K. Covid variant. She was among a group 305 passengers returning home from Britain in December.
The new strain in the U.K. has spread to 50 countries and territories while the one found later in South Africa has reached 23.
Vietnam halts licensing flights from the UK and South Africa over Covid-19
Vietnam suspends licensing inbound flights from countries and territories where the new variant of SARS-CoV-2 infection and the situation of the Covid-19 pandemic is developing complicatedly. Flights between the UK and South Africa are the first to be affected.
The Ministry of Transport asked other relevant departments and agencies to enhance direction, supervision, and inspection of transport enterprises on the implementation of pandemic prevention guidance; mask is a must for drivers, flight attendants, service workers, and passengers at stations, airports, piers… and on public transport. The violators will be strictly handled, VOV reported.
Vietnamese and foreign airlines are required to strictly comply with regulations on epidemic prevention and control before, focusing on the medical declaration, mask-wearing, and temperature check-up for passengers before boarding, sterilize surfaces and disinfect aircraft according to regulations.
Flights coming into Vietnam are already heavily restricted, with only government-organized repatriation flights and pre-approved charter flights for experts and managers allowed. All arrivals must undergo 14 days of mandatory quarantine.
Vietnam has recorded 1,548 Covid-19 cases so far with 35 deaths. Many of the deaths were of elderly patients with underlying conditions like diabetes and kidney failure.
It has gone 49 days without local transmission.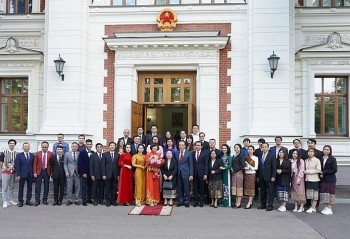 Friendship
The Vietnamese Embassy in Cuba will make efforts to consolidate and cultivate the special Vietnam-Laos relationship in the spirit of respect and support for mutual benefits.