Vietnam continues to repatriate more citizens from coronavirus-hit countries
The Vietnamese Embassy in Australia announced that a speacial flight will bring home an additional 343 Vietnamese citizens stranded in Australia and New Zealand in early July, VOV reported on June 27.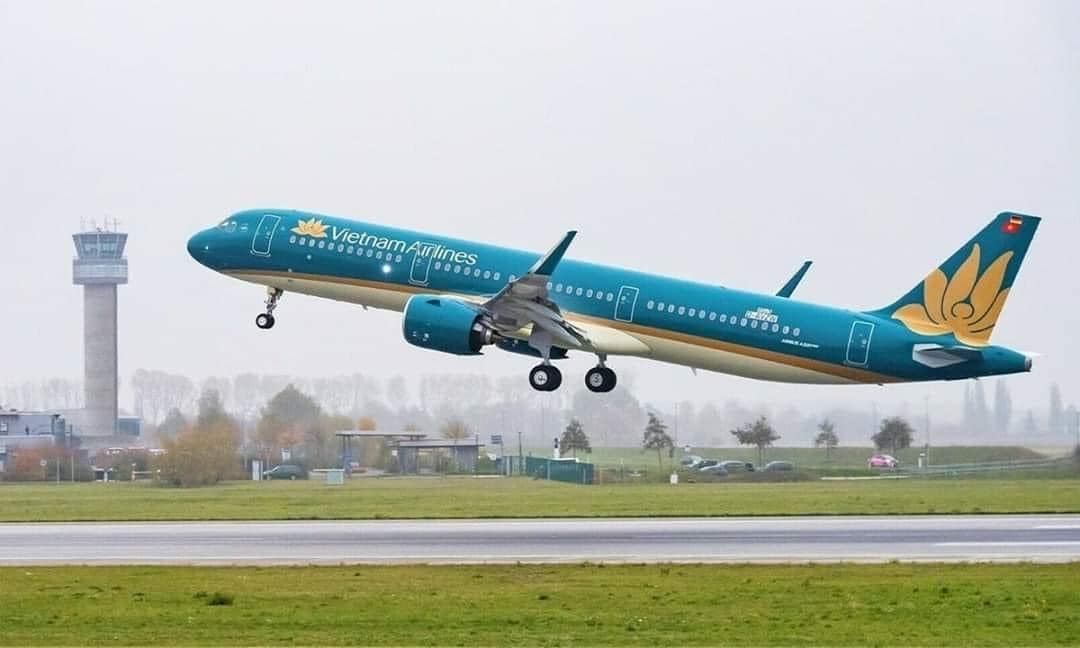 Over 300 Vietnamese citizens brought home from Singapore.
At the direction of Prime Minister Nguyen Xuan Phuc, flights bringing citizens home based on their demand and domestic quarantine capacity have been and will be continued to conduct by Vietnamese agencies at home and representative offices abroad.
The repatriation flight is scheduled to depart from Sydney on July 3, and among the passengers are 20 citizens from New Zealand. According to the embassy, 343 lucky people were selected from nearly 1,700 citizens who have registered to return home this time.
As the number of registered people exceeds the plane's capacity, embassy staff have carefully considered specific cases, with priority given to children, elderly people, pregnant women, people with underlying illnesses and those in specially difficult circumstances, said an embassy official.
Those who failed to return home this time will be considered for the following flights, said the official.
Earlier, on June 2 the national flag carrier Vietnam Airlines conducted a special repatriation flight to bring home 344 Vietnamese citizens left stranded in Australia and New Zealand due to COVID-19.
Also in July, a Vietnam Airlines aircraft is set to fly to the UK on July 12 to bring home stranded Vietnamese citizens.
The British Ambassador in Vietnam expressed his hope that the British pilot who is recovering well here in Vietnam will be in good form for that repatriation flight scheduled to depart from Hanoi, in a note sent to the Vietnamese Ministry of Foreign Affairs and the Ministry of Health.
The 43-year-old British patient, who has tested negative for the coronavirus, is receiving treatment at HCM City-based Cho Ray hospital. He is recovering well, but doctors said he needs more time to make a full recovery, said VOV.
The Vietnamese Embassy in Russia and relevant agencies also will arrange two speacial flights on July 8 and August 17 to bring Vietnamese citizens in Russia, Belarus and Ukraine home.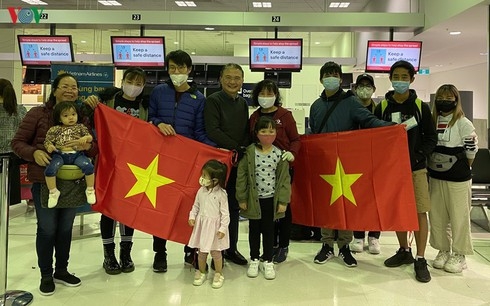 Vietnamese ambassador to Australia Ngo Huong Nam sees off Vietnamese citizens returning home at Sydney airport on June 2
On the same day, more than 300 Vietnamese citizens were brought home from Singapore on June 27.
Passengers again included children under 18, the elderly, the ill, workers with expired labour contracts and students without accommodations due to school closure, and other people with difficult circumstances.
Singapore's tally of COVID-19 cases stands at 43,246, according to CNA. The majority of its daily new infections are work permit holders living in dormitories, with 280 cases reported on June 27.
Therefore, pandemic prevention measures were implemented strictly during the flight, and crew and passengers were quarantined upon arrival at Can Tho International Airport, as per regulations.
The Ministry of Health said on June 27 two more Vietnamese returnees from Kuwait have been diagnosed with the SARS-CoV-2 virus, bringing the total number of coronavirus cases in the country to 355.
June 27 also marked the 72nd consecutive day that has seen Vietnam detect no community infections. No deaths have been reported so far.
Global coronavirus cases neared 10 million on Jun 28, according to a Reuters tally, marking a major milestone in the spread of the respiratory disease that has so far killed almost half a million people in seven months.
The figure is roughly double the number of severe influenza illnesses recorded annually, according to the World Health Organization.
In some countries with limited testing capabilities, case numbers reflect a small proportion of total infections. Roughly half of reported infections are known to have recovered.
More coronavirus cases are expected in Vietnam as more and more Vietnamese are returning to the homeland from epidemic hit countries. However, they will be placed in quarantine as soon as they land in Vietnam, posing no risk to the community./.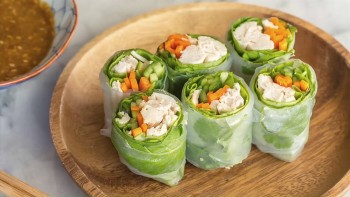 Travel
Rolls are a easy-to-make dish that is loved by many Vietnamese diners as well as Korean stars.