Vietnam Covid-19 Updates (Feb. 3): Lowest Count of Daily Covid Cases in 72 Days
As of 06pm on February 2, Vietnam has detected 2,295,494 Covid-19 cases since the start of the outbreak, ranking 31st out of 225 countries and territories worldwide.
Photo: VNE
Daily Covid count falls to record low over months
Vietnam has confirmed 8,744 new coronavirus infections in 59 cities and provinces during the past 24 hours, a record low over two months, the Ministry of Health (MoH) said in its coronavirus update on February 2. The figure represents a fall of 2,289 cases recorded in the previous day.
Of the total, 5,057 cases were detected in the community, 22 tested positive upon returning from overseas, and the remainder were documented in the lockdown or quarantine areas.
Hanoi capital continued to top localities, registering 2,716 new cases, followed by Da Nang (778), Thanh Hoa (353), Hai Phong (283), Hai Duong (233), Quang Nam (221), Phu Tho (216), Bac Ninh (212), Binh Dinh (203), Gia Lai (200).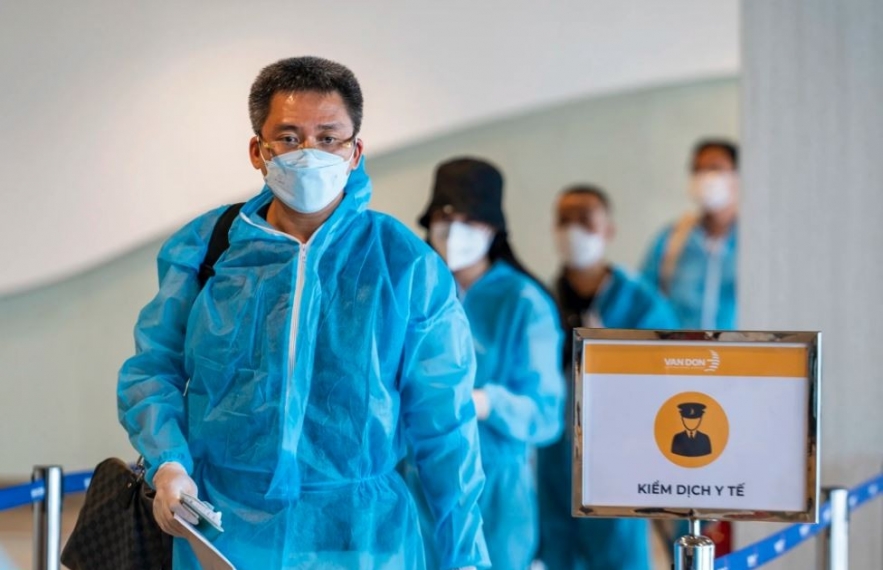 Photo: Zing
Trang An eco-tourism site officially reopens
The Trang An eco-tourism site, part of the Trang An Landscape Complex in northern Ninh Binh province, attracted a large number of visitors when officially reopened on February 2 after a long hiatus caused by the Covid-19 pandemic.
The site management board said before reopening, the safety of all boats, as well as the health of all staff members and sailors, had been examined. Police and security guards have also been arranged across the site to ensure security, order, and traffic safety.
It added that visitors have regularly been reminded of complying with anti-pandemic rules, especially the 5K principle (khau trang - wearing face masks, khu khuan - disinfection, khoang cach - keeping distance, khai bao - making health declaration, and khong tu tap - no gatherings), via megaphones, leaflets, and posters.
The eco-tourism site is open from 7 am to 5 pm every day. The Trang An Landscape Complex was recognized as a world cultural and natural heritage site by UNESCO in June 2014.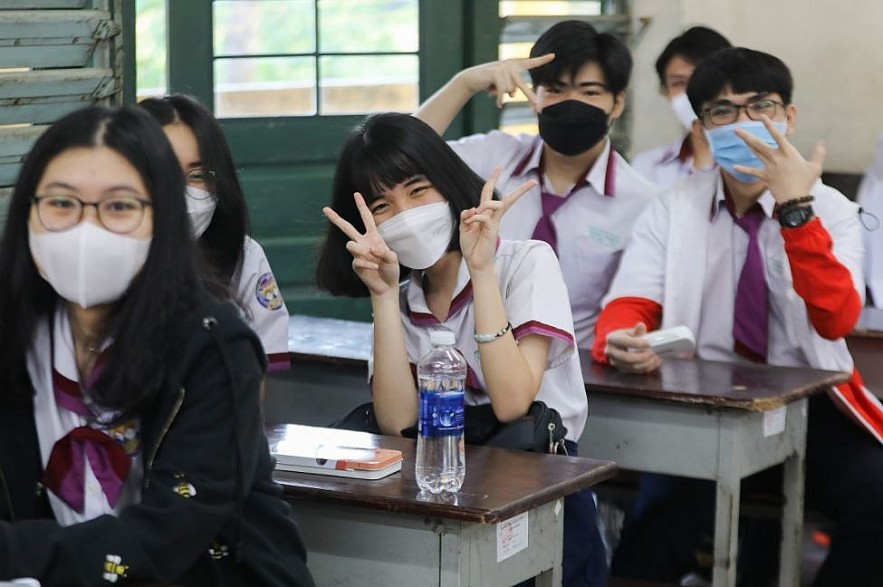 Photo: VNE
Education sector longs for school reopening: minister
Minister of Education and Training Nguyen Kim Son has said the biggest wish of the entire sector and himself now is that the pandemic will be brought under control soon so that students can return to school, and educational activities return to normal. Talking to the Vietnam News Agency on the occasion of the Lunar New Year, he expressed his hope that teachers and students will exert stronger efforts to achieve the consistent goal of high educational quality while responding and safely adapting to the pandemic as there are numerous tasks as well as difficulties and challenges for the sector in 2022.
Amid the complex and unpredictable developments of Covid-19 in 2021, the education sector fulfilled its duties and ensured teaching and learning quality, he said, noting that it flexibly adopted different methods and forms of teaching to cope with the pandemic's impacts.
The minister also pointed out certain shortcomings in the sector such as the poor proactiveness in guidance for teaching and learning amid the coronavirus outbreaks, along with the shortage of equipment for online learning in many localities.
In 2022, the education sector will focus on such key tasks as pressing on with the Covid-19 response, increasing educational quality, addressing the pandemic's impacts on the sector, and organizing the 2022 high school graduation and university entrance exams in a way suitable to the pandemic situation, Son went on. He added that the ministry will also boost inspecting and examining the compliance with legal regulations on education so as to build a healthy educational environment while preventing and strictly dealing with wrongdoings.
As of 6 pm on February 2, Vietnam has detected 2,295,494 Covid-19 cases since the start of the outbreak, ranking 31st out of 225 countries and territories worldwide. Of the infected patients, 2,068,853 have been discharged from the hospital after making a full recovery from the disease, including 6,795 recoveries announced on February 2.
The number of Omicron infections has risen to 186 cases in 16 localities, including 92 cases confirmed in Ho Chi Minh City, 27 in Quang Nam, 14 in Hanoi, and 11 in Khanh Hoa. More than 181 million vaccine doses have been administered nationwide, with over 74 million people getting their second shot and 28 million people receiving their additional shot/booster jab.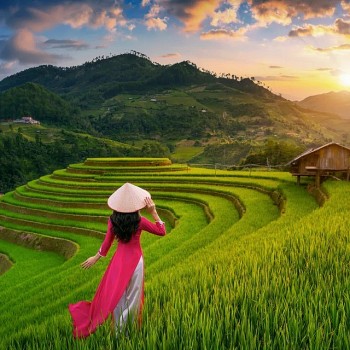 National
UK travel magazine Expedia has named Vietnam among the top five international destinations that visitors should visit this summer.