Vietnam COVID-19 Updates (March 21): One imported case in the last 24 hours
Vietnam recorded only one imported case of COVID-19 in the past 24 hours from 6 am March 20, raising the national count to 2,572, according to the Health Ministry.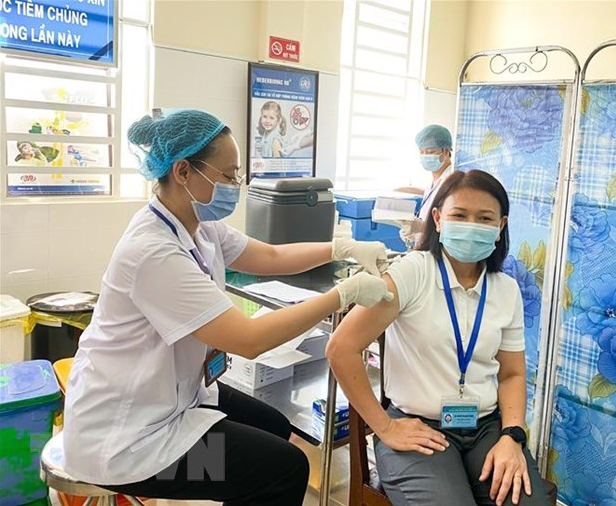 Photo: VNA
Only one imported case of COVID-19 reported
Vietnam recorded one imported case of COVID-19 in the past 24 hours from 6 am March 20, raising the national count to 2,572, according to the Health Ministry. The latest patient is a Vietnamese citizen who returned from Germany via Tan Son Nhat Airport in Ho Chi Minh City and testing positive for SARS-CoV-2 while staying in quarantine in Ba Ria-Vung Tau.
From 6 pm on March 20 to 6 am. on March 21, Vietnam reports no new cases. Ten provinces and cities have gone through 35 days without detecting any new COVID-19 cases, including Ho Chi Minh City, while Hanoi has gone free of the virus for 32 days.
Photo: Tien Phong
Vaccinated foreign arrivals should still undergo a 14-day quarantine
Foreign passengers holding 'vaccine passports' should still undergo 14-day quarantine in the absence of information on the potential risk of infection following two-dose inoculation, health experts said.
Tran Dac Phu, the senior advisor at the Public Health Emergency Operations Center under the Health Ministry, said the world has a tradition of certifying travel for those who have been fully vaccinated against a number of diseases such as cholera, lymphadenitis, and yellow fever. However, Covid-19 is a new infectious disease, requiring newly developed vaccines. Despite various mass inoculation campaigns, the effectiveness of Covid-19 vaccines remains open to verification, Phu said. When the strain of the virus changes, the Covid-19 vaccine might no longer work, he said.
Echoing Phu, Truong Huu Khanh, head of the infectious and neurological diseases department at Ho Chi Minh City's Children's Hospital No.1, said there is no vaccine that guarantees 100 percent immunity. Evidence of their effect only appears after many inoculations, with the number in Vietnam still low, meaning there is no herd immunity in the country of 98 million people as yet, Khanh added. Khanh advised those holding a vaccine passport and entering the country to be screened and quarantined for 14 days.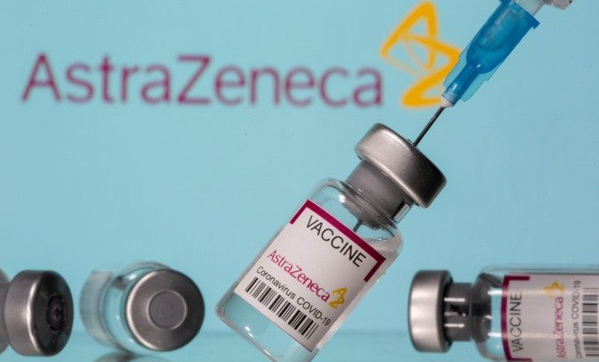 Photo; Tien Phong
More post-vaccination reaction cases found
On the morning of March 21, the Ministry of Health said that 1,446 more people were vaccinated with COVID-19 in 7 provinces/cities on March 20, raising the total vaccinated to 32.361.
The immunization project continues to report cases of post-vaccination reactions, most of which are common reactions, indicating that the body is creating immunity after vaccination to prevent disease. Serious post-vaccination reactions are rare, but vaccine recipients should be aware of any abnormalities and need to be monitored by hospitals after injection.
After more than 10 days since the implementation of the COVID-19 vaccination campaign, the number of common reactions is at par with the manufacturer's recommendation. Some more serious reactions found, including some cases with level 1 and 2 anaphylaxis, who were treated immediately, and a level 3 anaphylaxis who was timely hospitalized. Currently, patients' health has got back to the normal state.
Among 2,572 cases confirmed so far in Vietnam, 2,198 have been given the all-clear. The death toll remains at 35. Among patients still under treatment, 37 have tested negative for SARS-CoV-2 once, 18 twice and 63 thrice.
Meanwhile, 37,599 people are being quarantined nationwide, with 492 at hospitals, 18,379 at concentrated quarantine facilities, and 18,728 at their accommodations.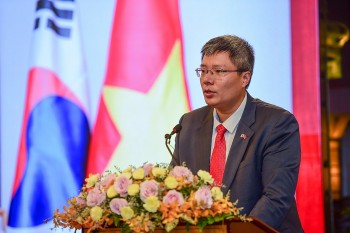 Viet's Home
Tran Hai Linh, member of the Central Committee of the Vietnamese Fatherland Front, chairman of the Vietnam-Korea Business & Investment Association (VKBIA) shared with the Vietnam Times about strengthening the capacity to promote Vietnamese culture to the world.