Vietnam Covid-19 Updates (October 16): Daily Count Hits 3,789 Across 47 Localities
The nationwide Covid tally since the beginning of the pandemic now stands at 857,639, while the total number of deaths is 21,043.
Photo: VOV
Daily Covid-19 count hits 3,789 across 47 localities
Vietnam reported an additional 3,789 cases, and 93 more deaths on October 15, according to figures released by the Ministry of Health. Among the new cases, eight were imported, whilst the remainders were local transmissions. Of the new infections, a total of 1,475 were detected in the local community. The number of fresh infections also surged by 701 cases compared to the figures from the previous day.
Ho Chi Minh City continues to record the highest infection rate with 1,131 cases, followed by the neighboring provinces of Binh Duong with 533 and Dong Nai with 586.
It was also announced the same day that 918 patients have fully recovered from the virus.
Photo: MOH
Italy presents additional 2.02 million vaccine doses to Vietnam
A batch of more than 2.02 million doses of AstraZeneca Covid-19 vaccine presented by the Italian Government to Vietnam via the COVAX Facility arrived in Hanoi on October 15. Together with over 812,000 doses delivered on September 14, Italy has to date donated more than 2.8 million vaccine doses to support Vietnam's inoculation drive.
In his thank-you letter addressed to his Italian counterpart Mario Draghi, Prime Minister Pham Minh Chinh spoke highly of Italy's practical assistance to Vietnam amid complicated developments of the pandemic, which showed proof of the Vietnam-Italy strategic partnership and long-standing friendship between the countries.
The two nations have stood side by side in the fight against the pandemic. Vietnam sent face masks and medical supplies to the European nation when it was hard-hit by Covid-19 in early 2020, and is among major recipients of vaccine donated by Italy, which is also one of the largest donors to the COVAX Facility.
Photo: Zing News
HCMC to vaccinate 700,000 children against Covid-19
Around 700,000 children aged 12-17 years in HCMC would be vaccinated against Covid-19, the municipal Health Department said Friday. It said a plan to carry out the vaccinations will be sent to the Ho Chi Minh City People's Committee soon. As of Friday, some districts had compiled their listing of children aged 12 and above and were ready to begin vaccination once the plan is approved. The health department did not announce a date for the vaccinations to begin.
The Ministry of Health has approved the administration of Covid-19 vaccines for the 12-17 age group, with priority given to the 16 and 17-year-olds. Two doses of the same vaccine will have to be used in the vaccination for which parents or other legal guardians must sign their consent.
The ministry has not specified the Covid-19 vaccine or vaccines to be used. So far, only the Pfizer vaccine has been approved by the U.S. Food and Drug Administration (FDA) for this particular age range. Vietnam has vaccinated around 40.7 million adults with at least one Covid-19 vaccine shots. Around 16.8 million people have been fully vaccinated. Children under 18 account for around 17 percent of all Covid-19 infections in Vietnam, according to data from the health ministry.
Photo: VN Express
Localities remove quarantine, testing regulations for tourists
Thua Thien-Hue, Quang Binh, and Quang Nam, home to famous tourist hotspots, have gradually lifted quarantine and testing rules for tourists with certain requirements. Tourists arriving in Thua Thien-Hue by air would be exempt from quarantine if they have been fully vaccinated or have recovered from the disease within six months before arrival. Before flying, they need to furnish a negative Covid certificate obtained within 72 hours as regulated by aviation authorities.
Authorities in Quang Binh, home to Phong Nha-Ke Bang National Park and the world's largest cave Son Doong, earlier this week approved major tour operator Oxalis Adventure trialing a tour package program that welcomes fully vaccinated domestic tourists from now until June next year.
Authorities in Quang Nam Province, home to Hoi An ancient town, plans to reopen tourism from next month. Under the latest regulations, visitors from localities that have passed 14 days without community transmissions would be exempt from quarantine and testing upon arriving in Quang Nam.
Da Nang that borders Quang Nam currently requires arrivals from localities and areas deemed safe from the pandemic to furnish a negative Covid certificate obtained within 72 hours before arrival. The popular tourist hub plans to resume intra-provincial tourism from Oct. 20 and welcome back foreign tourists from next month.
The nationwide tally since the beginning of the pandemic now stands at 857,639, while the total number of deaths is 21,043.
More than 59 million doses of vaccines have been administered so far in Vietnam. Nearly 17.2 million people have fully received two jabs. According to Health Minister Nguyen Thanh Long, the Government and the Prime Minister have issued drastic instructions aimed at seeking additional vaccine sources.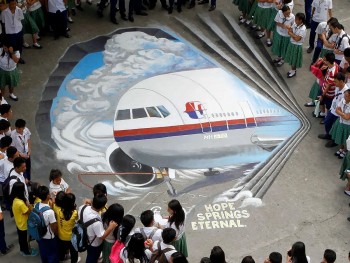 World
The world might never know what really happend when these planes went off the radar. Let's take a look at some of the unsolved mysteries of aircraft disappearances.