Vietnam Covid-19 Updates (September 11): Additional 13,321 Cases Reported
More than 25.92 million doses of vaccines have been administered so far, with nearly 21.46 million people receiving the first shot and over 4.46 million others fully getting two jabs.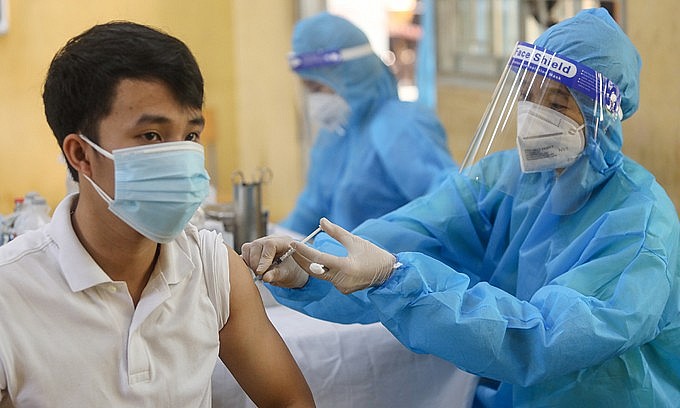 Photo: VN Express
Additional 13,321 Covid-19 cases reported on September 10
Vietnam recorded 13,321 new Covid-19 infections, including 15 imported cases, from 5 pm on September 9 to 5 pm on September 10, raising the national tally to 589,417, the Ministry of Health announced. A total of 8,680 cases were detected in the communities outside of lockdown areas or concentrated quarantine areas.
Ho Chi Minh City, which is the country's largest pandemic hotspot, reported the highest number of infections with 7,539 cases. It was followed by neighboring Binh Duong province (3,563), Dong Nai (823), Long An (321), Tay Ninh (248), Tien Giang (156), and Kien Giang (86). The capital city of Hanoi logged 29 cases.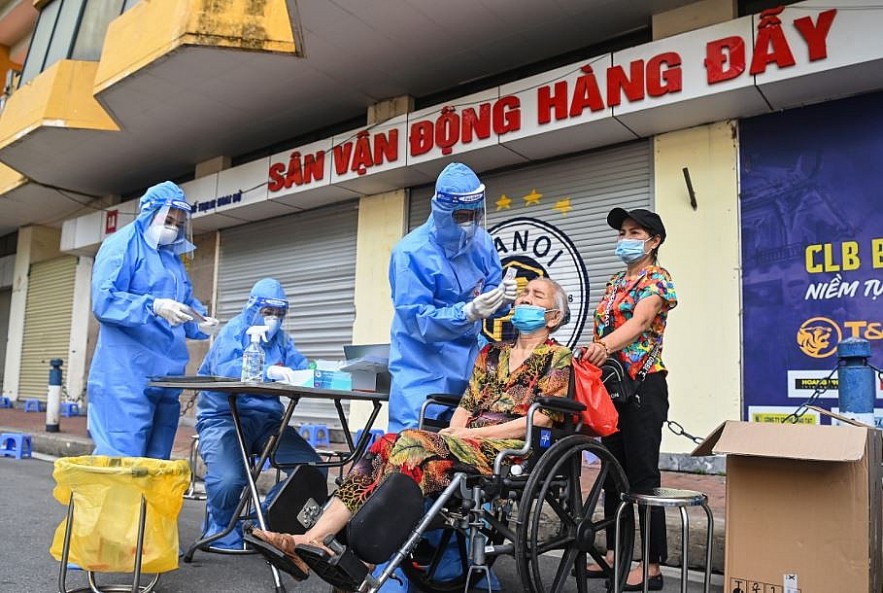 Photo: VN Express
WHO: Vietnamese Government making tremendous efforts to fight pandemic
Dr. Kidong Park, Representative of the World Health Organisation (WHO) in Vietnam, has highlighted the Vietnamese Government's measures and efforts to fight the Covid-19 pandemic.
"The whole-of-society approach is led by the highest level of the Government, with the Prime Minister now heading the National Steering Committee for Covid-19 prevention and control. This demonstrates the strong determination of the Government to combat the outbreak situation," Park said in an inclusive interview granted to the Vietnam News Agency (VNA) on September 10.
WHO has supported Vietnam in strengthening the capacity of the national regulatory authority of vaccine and medicine, the NRA. According to Dr. Park, Vietnam is still in a very complicated and difficult outbreak situation, with a number of cases crossing more than half-million since the beginning of September. He saidthere are still a lot of tasks ahead to overcome and the next few weeks will be critical. "WHO remains confident that Vietnam's robust public health emergency response is on the right track in managing the current outbreaks," he said.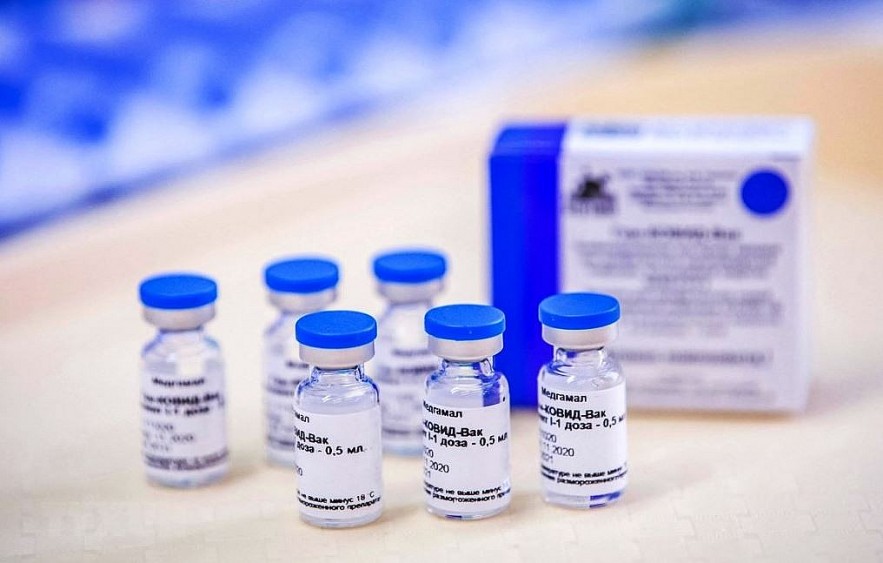 Photo: VOV
Sputnik V vaccine manufactured by Vietnam meets quality standards
The Company for Vaccine and Biological Production No.1 (VABIOTECH) has announced that it will soon import the semi-finished Sputnik V vaccine for vial packaging in Vietnam in the near future. The first test batch of the Russian-developed Sputnik V vaccine manufactured by VABIOTECH in July 2021 under the auspices of the Russian Direct Investment Fund (RDIF) has been certified by the Russian partner, a VABIOTECH representative told local media outlets on September 10.
The Russian side has now fully assessed the packaging of Sputnik V vaccine samples conducted by the company, judging it to meet the quality standards in line with its stringent requirements. At present, the firm is working alongside relevant agencies to receive permits for the launch of the vaccine.
VABIOTECH will carry out procedures to import semi-finished products of the Sputnik V vaccine in September to quickly package the vaccine for use in Vietnam, said Dr. Do Tuan Dat, VABIOTECH Chairman. RDIF and VABIOTECH signed an agreement on bottling and packaging Sputnik V vaccine vials from semi-finished products, with the scale set to be five million doses per month starting from July. They are now working on the transfer of vaccine production technology aiming to produce 100 million doses annually.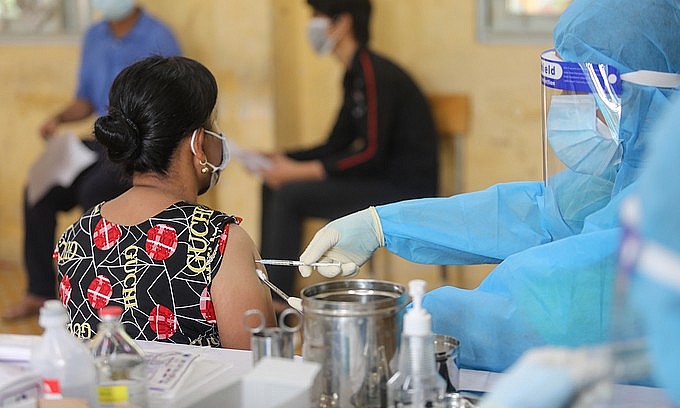 Photo: VN Express
HCMC considers 'green passes' for fully vaccinated, Covid recoveries
Fully vaccinated residents and those who've recovered from the coronavirus can be given "Covid-19 green passes" to resume normal daily lives, the HCMC Health Department has proposed. The proposal, submitted Wednesday to the Ho Chi Minh City People's Committee, is part of preparations for scenarios after September 15.
As the city aims to vaccinate all its adult population, it can also look into relaxing certain restrictions gradually, based on infection risks and medical capabilities, the department said. Depending on how well the virus has been contained, the "Covid-19 green passes" would allow the people to resume production and daily lives. Those eligible to get the passes would include fully vaccinated people who have produced enough antibodies, and those who have recovered from Covid-19 within the last six months.
Those who have received only one vaccine shot, people who have recovered as well as fully vaccinated people above 65 or with underlying conditions may also engage in the aforementioned activities, except for traveling overseas, but will have to wear masks and keep their distance as required under pandemic prevention and containment measures.
The new fatalities brought the country's death toll since the pandemic broke out in Vietnam in early 2020 to 14,745. Since the fourth outbreak began on April 27, the country confirmed 585,051 infections, of them, 348,147 were given the all-clear.
Ten localities nationwide have gone through two weeks without new infections, including Bac Kan, Tuyen Quang, Lai Chau, Hoa Binh, Yen Bai, Thai Nguyen, Ha Giang, Dien Bien, Vinh Phuc, and Hai Phong.
More than 25.92 million doses of vaccines have been administered so far, with nearly 21.46 million people receiving the first shot and over 4.46 million others fully getting two jabs.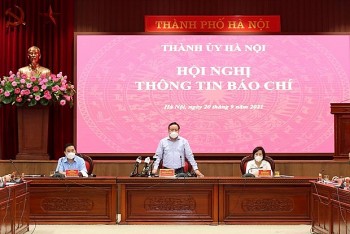 National
Vietnam News Today (September 21): Vietnam records lowest number of daily Covid-19 infections in a month; Hanoi removes zoning, travel permits from September 21; HCMC supermarkets welcome customers in low risk areas; Localities resume tourism services after Covid-19 hiatus.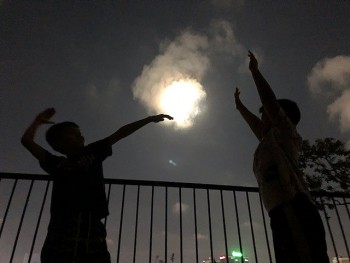 Expats in Vietnam
Vietnamese people have been worshiping the moon during the Mid-Autumn Festival for generations. In anticipation for the holiday, freshly vaccinated locals and expats have taken multiple photos of a stunning harvest moon in Hanoi's night sky.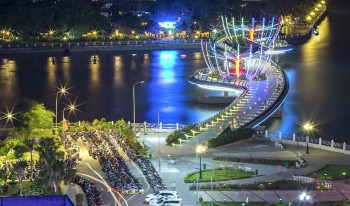 Multimedia
Can Tho is a lovely place to spend your holiday in, with clear crystal sky, fluffy clouds and wonderful spots to see and visit. Here is some of the best things to do in Can Tho.