Vietnam Covid-19 Updates (September 23): Vietnam Records 11,525 New Cases Over 24 Hours
487,262 patients have been discharged from hospitals after making a full recovery from the disease. Nearly 35.7 million vaccine doses have been administered nationwide, with 6.9 million people getting full jabs.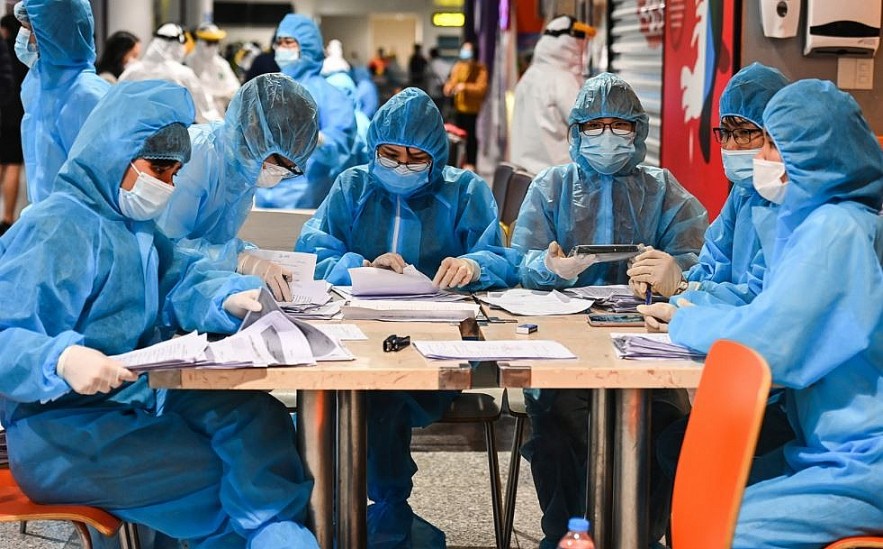 Photo: VN Express
Vietnam records 11,525 new Covid-19 cases over 24 hours
Vietnam has recorded 11,525 coronavirus cases from 6 pm on September 21 to 6 pm on September 22, the Ministry of Health said in its coronavirus update. Of the new infections, 5,870 cases were detected in the community through test screening or random testing, two tested positive upon returning to Vietnam from overseas, and the rest were documented in quarantine or lockdown areas.
Ho Chi Minh City, the country's largest coronavirus hotspot, registered 5,435, down by 1,086 cases compared to the previous day. It was followed by Binh Duong, another coronavirus hotspot in the south that recorded 4,179 new cases, up by 570 cases. Dong Nai province in the south saw an additional 930 cases detected during the day, up by 340 cases. Hanoi and Son La were the only two northern localities that documented 7 and one infection respectively.
The ministry has also confirmed 236 Covid-19 deaths during the past 24 hours, with HCM City and Binh Duong reporting 181 and 37 fatalities respectively.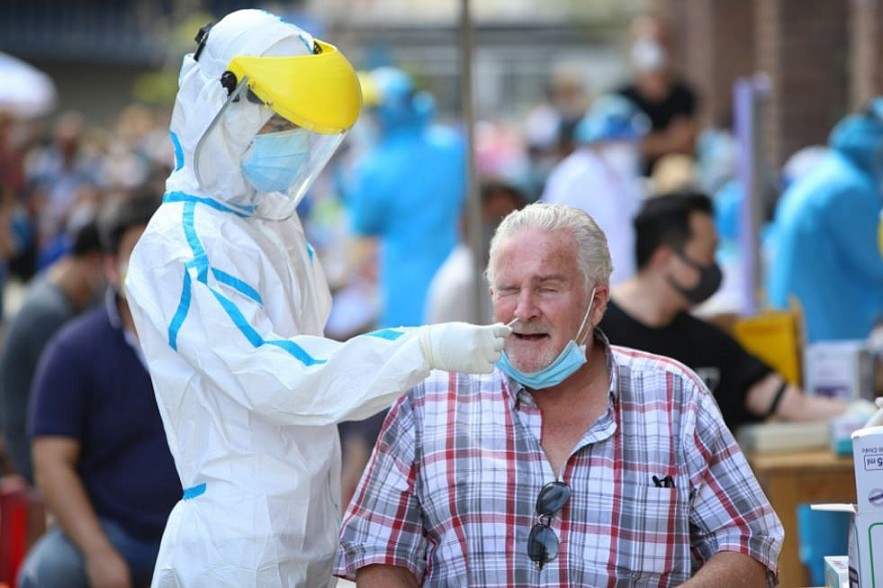 Photo: VGP
Vietnam to purchase 20 million doses of Sinopharm vaccine
The Vietnamese Government has decided to purchase 20 million doses of China's Vero Cell Covid-19 vaccine produced by Sinopharm to support the ongoing national vaccination drive. In a resolution released on September 21, the Government assigned the Ministry of Health to select bidders for a purchase contract to ensure the quality, efficiency, and progress in the Covid-19 prevention and control.
Vero Cell is an inactivated vaccine against coronavirus disease 2019 which stimulates the body's immune system without the risk of causing disease. Human clinical trials show two doses administered at an interval of 21 days had the efficacy of 79% against symptomatic SARS-CoV-2 infection 14 days or more after the second dose. The vaccine is recommended for people aged 18 and above. Two doses (0.5 mL each) are administered at a recommended interval of 3 to 4 weeks.
Vero Cell is one of the eight Covid-19 vaccines that has been approved by the Ministry of Health of Vietnam for emergency use. Nearly 35.7 million vaccine doses have been administered nationwide, with 6.9 million people getting full jabs. Vietnam aims to inoculate 70% of its population or 75 million people by early 2022 to achieve herd immunity.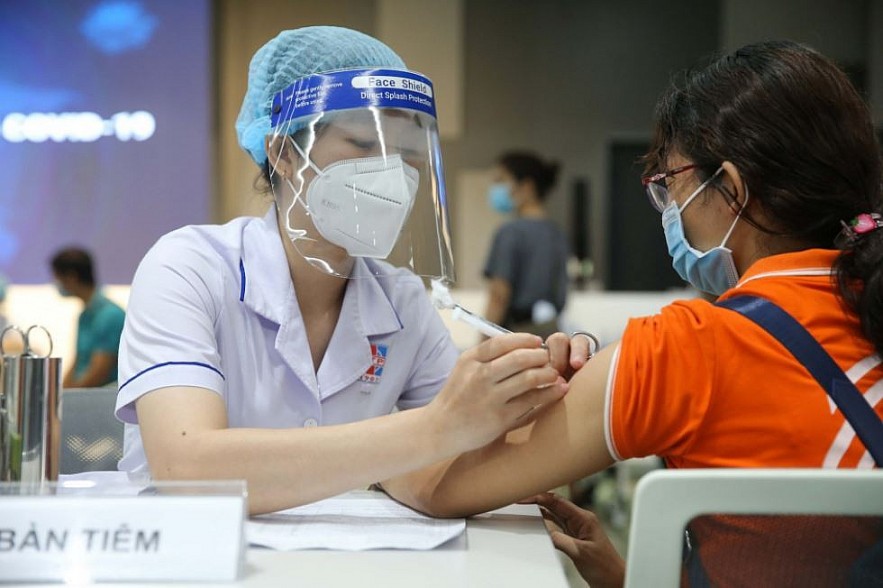 Photo: Vietnam Index
Ho Chi Minh City speeds up vaccination for pregnant women
Ho Chi Minh City's Department of Health has allotted 100,000 vaccine doses to local hospitals to inoculate women over-13 weeks pregnant after the Ministry of Health granted permission to vaccinate this group against the pandemic.
Pregnant women are known to be among the groups of people that must be cautious while receiving vaccines. They are required to strictly follow the MoH's guidelines to avoid issues related to vaccination. This group was previously not permitted to get injected against the virus, but the MoH recently approved the scheme after weighing the pros and cons of the vaccination for pregnant women, according to Nguyen Thi Huynh Mai, representative of Ho Chi Minh City's Department of Health.
Regarding the number of intensive care unit (ICU) beds in the southern city, Mai noted that the locality currently has 90 facilities offering intensive care and treatment to severe and critically ill patients. The number of ICU beds is able to provide emergency and timely treatment for severely ill patients in the locality, she said. Thanks to these ICUs, the death toll has fallen considerably in the city.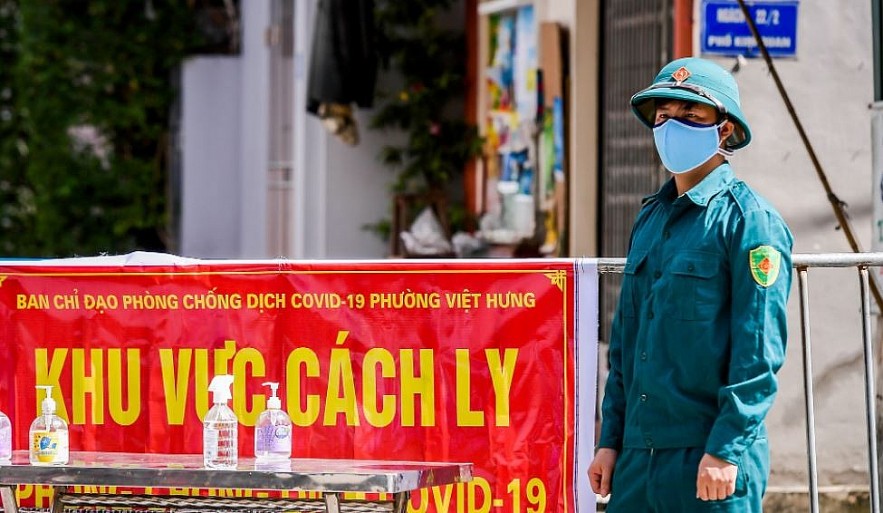 Photo: Nguoi Dua Tin
Phu Quoc not ready for foreign tourists next month
Phu Quoc will not be ready to welcome fully vaccinated foreign tourists next month as planned because the local vaccination rate has been low, a top official says. Lam Van Thanh, Chairman of Kien Giang Province, where Phu Quoc is located, said that by the end of October, the island would not have ensured the necessary conditions to carry out its planned tourism reopening plan.
The island needs another 250,000-300,000 doses to achieve herd immunity, but recent allocation has also been low, while the stipulated time between two doses of a Covid vaccine is 4 to 8 weeks, depending. Even if the number of needed vaccine doses was allocated right now, it would take around two months for Phu Quoc to achieve vaccination coverage for 90 percent of its population, Thanh said.
Therefore, while local authorities are racing against time to implement the international tourism reopening plan, the exact time it can happen cannot be predicted now, he added. With its low vaccination rate, Phu Quoc is grappling with a new Covid cluster in An Thoi Ward that had infected at least 27 people as of Wednesday.
As of 6 pm on September 22, Vietnam has recorded 718,963 coronavirus cases since the start of the outbreak in January 2020, and 714,497 locally acquired infections following the resurgence of the virus nearly five months ago.
The September 22 figure has raised the death toll in Vietnam to 17,781, making up 2.5% of the total number of infections and 0.4% higher than the average death rate globally.
Nearly 35.7 million vaccine doses have been administered nationwide, with 6.9 million people getting full jabs.
National
Vietnam News Today (Jan. 20): Vietnam confirms 15,936 new local Covid cases; First Omicron infections in community reported in HCM City; Vietnam to facilitate procedures for foreign entrants; Hanoi capital cancels fireworks display on lunar New Year's Eve.