Ghen Co Vy English version also shows sign language on the bottom left of the video (Video: MoH)
Not long after published, "Ghen Co Vy" featuring by singers Min and Erik, has received wide media coverages and proved a hit in different countries, including Austria, Germany, India, and on social networks as well, with some covered versions from foreign artists.
The hand-washing dance to the song has also gone viral as a Youtube and Tiktok challenge. American music magazine Billboard has listed "Ghen Co Vy" – among 10 songs that help ease global panic.
Songwriter Khac Hung and the Institute of Occupational and Environmental Health (NIOEH) have earlier received tons of emails from foreigners requesting to make an English version for the song.
The hand-washing dance has earlier gone viral on the Internet (Video: Now This News)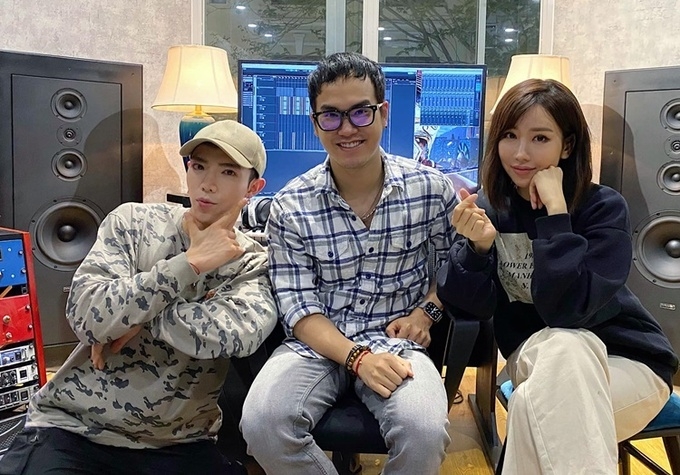 Singer Erik, songwriter Khac Hung and Min (From left to right) (Photo: Facebook)
Hung in collaboration with Mew Amazing has changed the initial part of the lyrics in the English version, but the final purpose to encourage people to adopt healthy preventive habits of the song still remains. The English lyrics are easily pronounced, clear and encouraging. Besides, melody and animation are pretty much the same as the original one.
"We left the part 'Xoa xoa xoa đều' (rub rub rub evenly) in Vietnamese because this is the song's most catchy part, and can best convey the hand-washing message. I believe foreigners would love this part", Mew told VnExpress.
The new version has been well-received in the comments section of Youtube, many viewers can't resist their excitements, praising "Ghen Co Vy" as "the most catchy and meaningful among all other coronavirus songs", and thanking the song production team "for spreading the message and making Ghen Co Vy closer to the world". Some are asking for another version written in their own language.
The English version, also featuring sign language, is available on MoH's official website and on YouTube.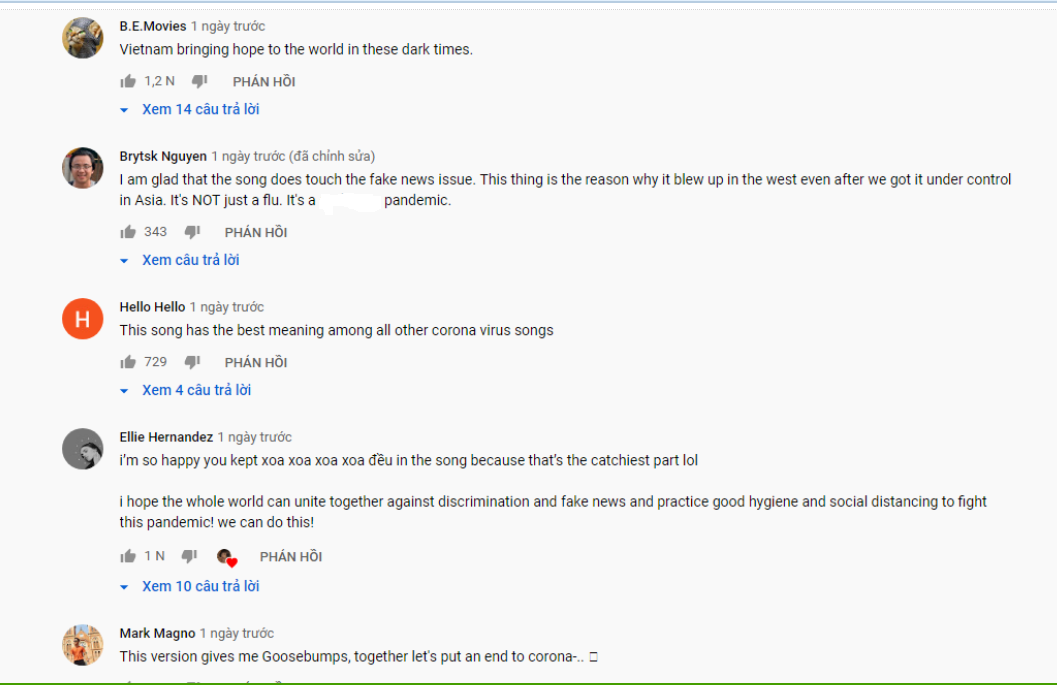 The new version receives well-comments on Youtube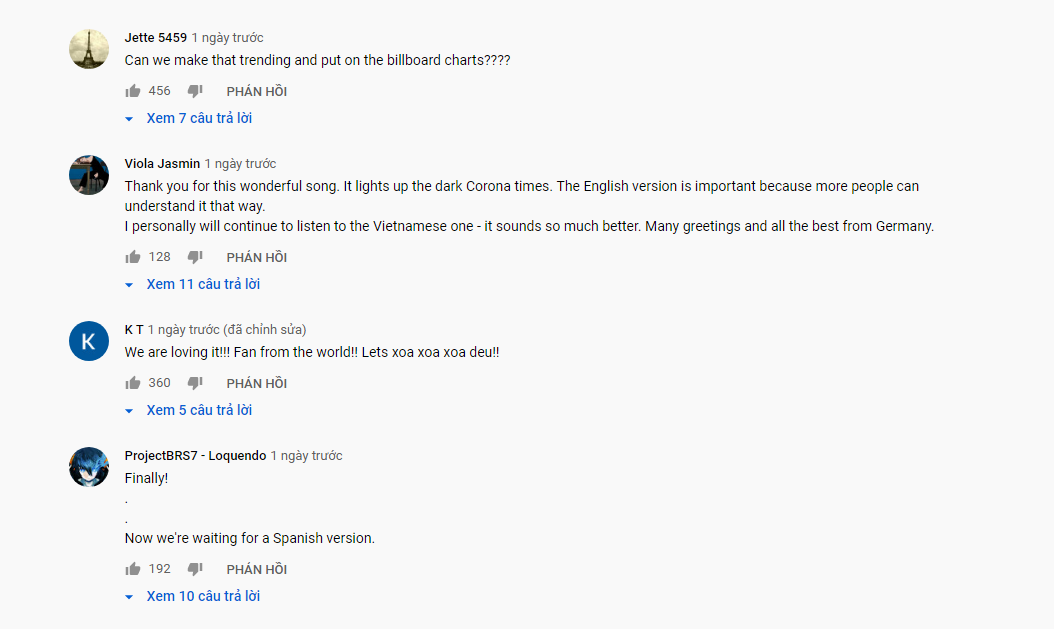 Many foreigners love the "xoa xoa xoa đều" part
According to VNA, the song is part of a creative health communications project #EndCoV by the MoH's National Institute of Occupational and Environmental Health (NIOEH) in collaboration with musician Khac Hung, singers Min and Erik, dancer Quang Dang, and Goodwill Ambassador Chau Bui.
Supported by the UN Development Programme (UNDP), the project has already been promoting the Vietnamese version of "Ghen Co Vy" and a hand-washing dance challenge at #ghencovychallenge and #vudieuruatay.
With a spirit of "prevention is better than cure", the project aims to join hands with the community in building personal preventive habits and motivate the country's frontline fighters - doctors, epidemiologists, healthcare workers, and millions of others who expose themselves daily to the coronavirus.
Jasmine Le