Do Tuan Dat, chair of VABIOTECH, said that in the coming time, some Covid-19 vaccine candidates will undergo clinical trials on humans, including the elderly (aged 60 and over). However, researchers will test the vaccines on low-risk subjects (18-59 years old) first, Vietnamnet reported.
Dat said vaccines have to be safe, so the researchers will choose the low-risk group of people to test first. If the test shows the vaccine is safe, the trial will be expanded to other subjects, including the elderly.
"The typical characteristic of SARS-CoV-2 virus is that it causes severe illness to the elderly and those with underlying medical conditions. Therefore, the elderly are considered the target of prevention and control of Covid-19," he explained.
Dat went on to say that if Covid-19 vaccines cannot protect the elderly, they will not be considered sufficiently encompassing which to protect humans from the pandemic.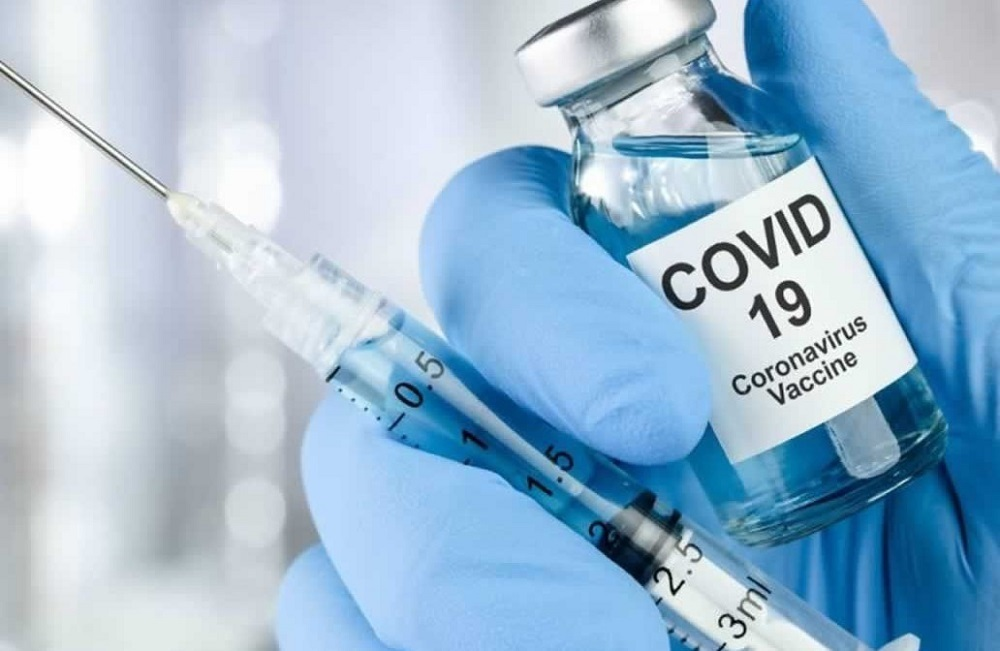 Vietnam will test COVID-19 vaccine on the elderly Photo: Vietnamnet
Some Covid-19 vaccine producers in other countries have tested vaccines on the elderly. The testing results show that safety is equivalent to the results of a trial on low-risk groups of people.
According to the US Centers for Disease Control and Prevention, 8 out of 10 Covid-19 deaths reported in the country are people aged 65 and over. In Vietnam, of the 35 deaths caused by Covid-19 so far, most were elderly people with underlying diseases.
Experts explained that in the elderly, the function of body organs declines over time, while the immune system is more easily attacked by pathogens and bacteria can easily invade, causing respiratory diseases. When suffering from Covid-19, these people will have more severe complications than young people.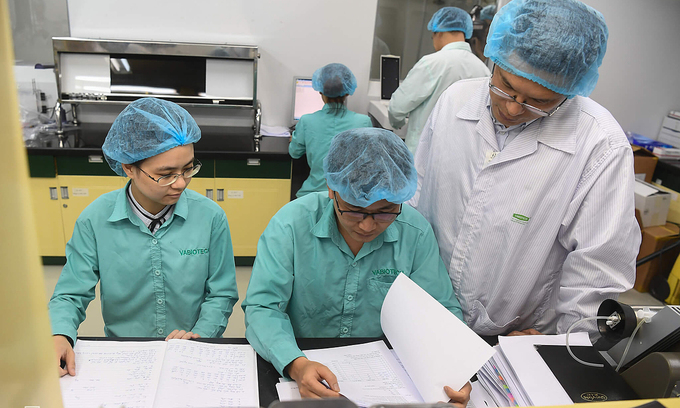 COVID-19 vaccine researchers at Vabiotech in Hanoi. Photo: Giang Huy/ VnExpress.
Meanwhile, the elderly often suffer from other diseases, including diabetes, heart disease, or high blood pressure. When infected with SARS-CoV-2, these chronic conditions may get worse.
Currently, as many as four units are developing and producing COVID-19 vaccine in Vietnam namely the Institute of Vaccines and Medical Biologicals (IVAC), the Company for Vaccine and Biological Production No 1 (VABIOTECH), Center for Immunization Vaccines under the Ministry of Health, and Nanogen Pharmaceutical Biotechnology JSC (NANOGEN).
As of October 27, COVID-19 vaccine by VABIOTECH has been tested on monkeys.
The vaccine has been tested on 12 rhesus macaques (Macaca mulatta) in the northern province of Quang Ninh. Trials are expected to last around a month, said Vu Cong Long, the head of the animal farm at the Center for Research and Production of Vaccines and Biologicals (Polyvac) under the Ministry of Health.
The monkeys are 3-5 years old, weigh over 3 kg and do not contract infectious diseases such as tuberculosis or HIV. Before being injected with the vaccine, monkeys have their temperature checked, blood and swab samples taken and are separately kept in cages. After the injection, monkeys will be monitored within three months and then their blood samples will be sent to Hanoi for testing, Long added.
The test results on monkeys will be submitted to the Ethics Committee of the Health Ministry in the next four months if the trials show the vaccines generate good immunogenicity and effective protection against COVID-19.
Vietnam has recorded 1,300 COVID-19 infectious cases so far, including 691 local transmissions, 551 linked to the outbreak in Da Nang, the nation's COVID-19 epicenter since July 25, whilst 609 cases are imported and put into quarantine immediately upon arrival.
Among the positive cases currently receiving treatment, 34 have tested negative for SARS-CoV-2 at least one, while as many as 1,124 have fully recovered from the virus and nearly 16,400 people are in quarantine for medical monitoring nationwide.
35 coronavirus patients have died as a result of severe chronic diseases and COVID-19 related complications.
The country has gone the 77th straight day without any single case of local transmission.
Malie Nguyen