Vietnamese Americans start self-defense course in wake of Atlanta shootings
When tragedy struck across the country in Georgia, Tam Nguyen helped fellow members of his Southern California Vietnamese-American community start defense courses and assert themselves in the face of racism, rebranding his charity as a social justice movement.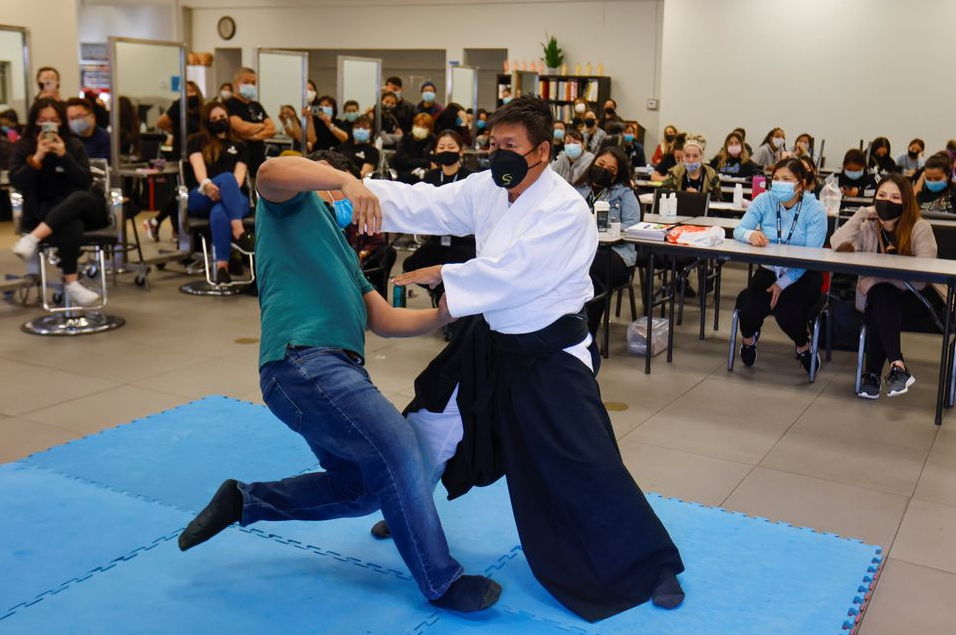 Six-degree black belt Aikido instructor Tam Ha teaches self-defense to students at Advance Beauty College during the outbreak of coronavirus disease (COVID-19) in Garden Grove, California, U.S. (Photo: Reuters)
Eight people were killed when a man opened fire on March 16 in three Atlanta-area massage businesses. A suspect was arrested about 150 miles south of Atlanta within hours. Six of the victims were of Asian descent. The shootings put Asian communities across the United States on alert and prompted law enforcement officials to increase patrols, according to NYT.
The shootings came as hate crimes against Asian Americans surged because of racist rhetoric linking them to the global spread of the coronavirus.
The pandemic had previously prompted Tam Nguyen, co-owner of Advance Beauty College in Garden Grove, to form Nailing It for America. Nailing It worked with partners such as Orange County United Way to collect donations, distributing $30 million worth of personal protective equipment for healthcare workers and meals to isolated seniors, Nguyen said. "We grieved heavily. Our hearts were tremendously heavy," Nguyen said. "When you get tired of grieving, you want action. You want to change."
Nguyen was born in Vietnam, brought to the United States at age 1, and raised in Garden Grove, the site of the largest ethnic community of Vietnamese outside Vietnam. Advance Beauty College is his family's business. Nguyen said his parents raised him to keep a low profile, but the times require him to act against fear, hate, ignorance, and violence.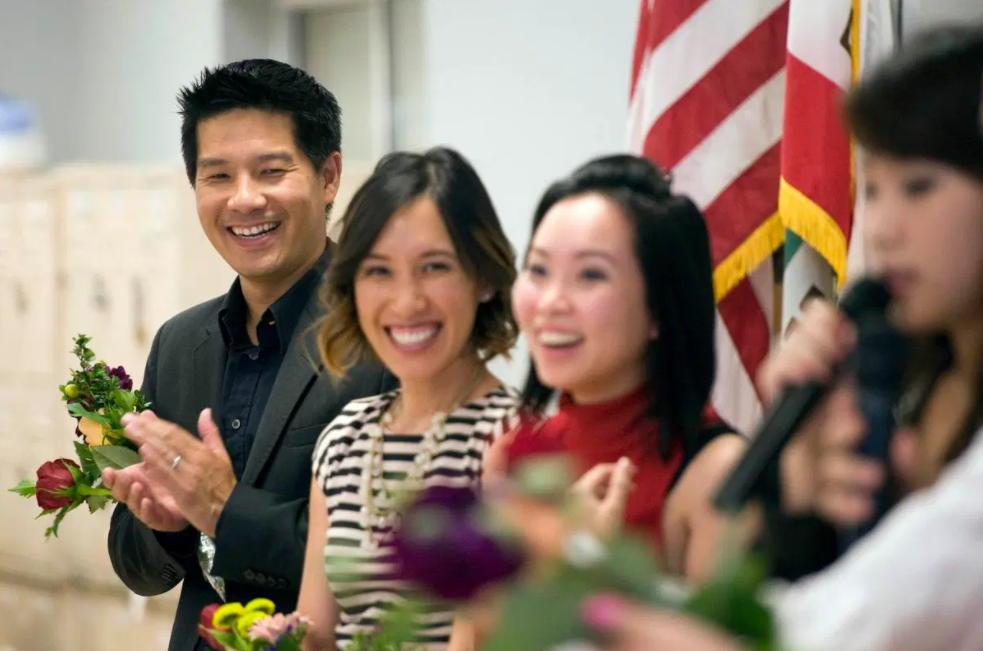 Tam Nguyen, left, president of Advance Beauty School in Garden Grove. (Photo: OCR)
Nguyen, 47, was on a group text chat with Nailing It leaders when news broke of the Atlanta shooting. Orange County United Way is partnering with the Nailing It For Health Care Workers initiative to help bring much-needed protective equipment to our local healthcare workers, grocery store employees, and other front-line service providers who are protecting our most vulnerable neighbors as we are united in confronting the coronavirus (COVID-19) pandemic together.
Tam Nguyen helped kick off the Nailing It For Health Care Workers initiative, a volunteer effort led by several professionals and businesses in O.C. to donate personal protective equipment (PPE) to healthcare workers. At that time, 120,000 face masks, more than 300,000 gloves, and other much-needed personal protective equipment were delivered to healthcare workers in 40 hospitals and medical clients in Orange County in just 10 days, according to United Way.
After the Atlanta shootings, Nguyen invited Garden Grove Mayor Steve Jones to Advance Beauty College to make a press statement. When Jones came the next day, he announced he had asked police to increase patrols in areas frequented by elderly Asian Americans. Other officials and police officers have visited to teach students and community members how to avoid becoming a victim and what to do in case of a hate incident. The city also neighbors Huntington Beach in Orange County, where white supremacists gather for periodic demonstrations.
Self-defense classes like those held in the college's main classroom have also been started elsewhere among Asian Americans in California. At Advance Beauty College, martial arts instructors work with around 50 students and a few outsiders about once every two weeks. Mannequin heads used for hairstyling lessons are set aside and students and martial arts instructors gather on an open floor plan surrounded by mirrored salon-style work stations, Reuters said.
At the second session, Tam Ha, a 58-year-old aikido black belt, demonstrated how to ward off a larger and more powerful attacker long enough to getaway. He taught countermoves that might send an assailant careening to the ground, and how to deliver punches to vulnerable areas.
"Both as an Asian American and as a woman in general, I felt like it was very useful for defending myself," said Linda Tran, 21. "A lot of us are really on edge because you don't want to get attacked. Mostly the older Asian Americans because they're kind of left defenseless."