Vietnamese Association in Jeonnam-Gwangju (RoK) Celebrates 11th Anniversary
The Vietnamese Association in Jeonnam-Gwangju (South Korea) recently celebrated its 11 years of productive diplomacy at the Gwangju International Center.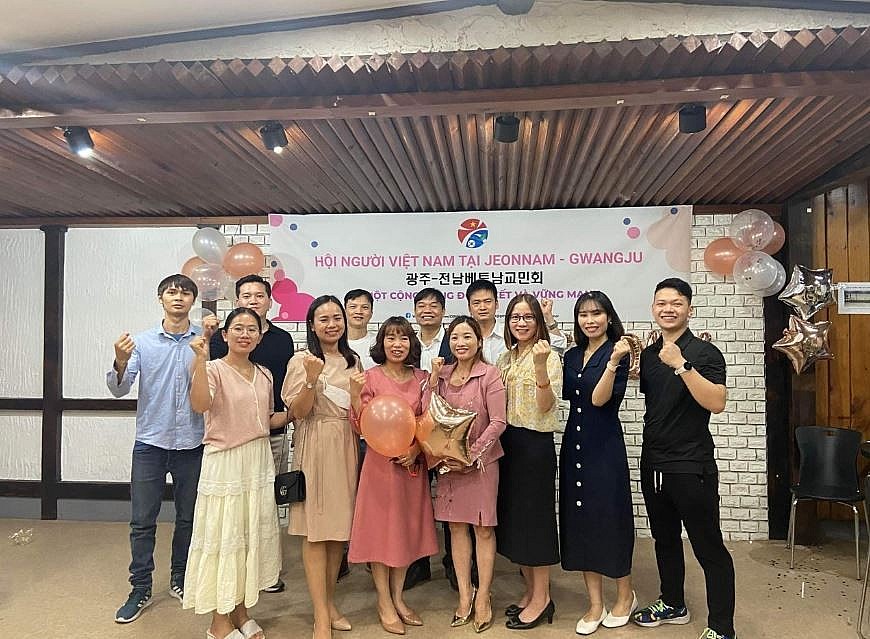 Vietnamese Association in Jeonnam-Gwangju (RoK) Celebrates 11 Years of Establishment
The celebration, which was held on June 12, was attended by more than 60 Vietnamese and Korean delegates from Gwangju city and other localities in Jeonnam Province, South Korea.
Since its establishment, the association has organized many activities such as a volunteer project to build a football field and give gifts to poor children in Bac Giang during the Tet holiday, the first Jeonnam Gwangju Sports Festival. It has signed a memorandum of understanding with the largest eye hospital in Gwangju, held the fifth Cultural Festival in Gwangju – Jeonnam, and organized meetings, and exchanges between the Nanum Literary Association and Hai Phong Poets Association.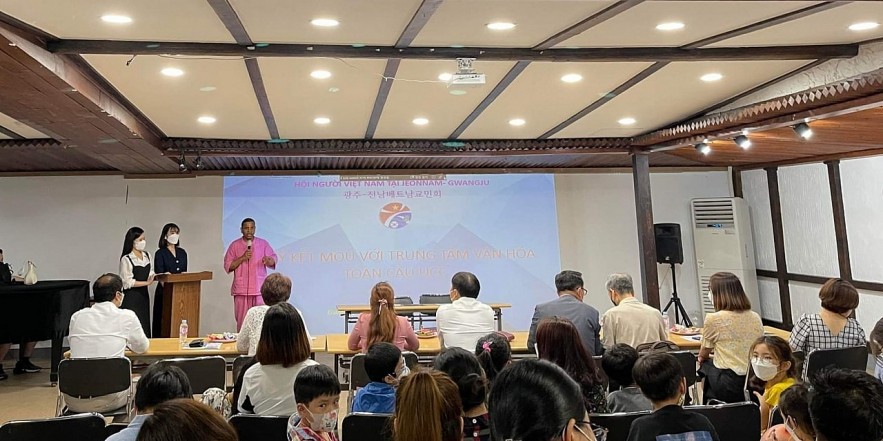 At the event
In 2022, the association signed a cooperation agreement with the Multicultural Family Support Center in Jangheung, Jeonnam province. It opened three free Vietnamese classes for children in Jeonnam-Gwangju and signed MOU with Seoul Woori Ai Dental Clinic to grant a 20% discount on medical examination and treatment fees for members.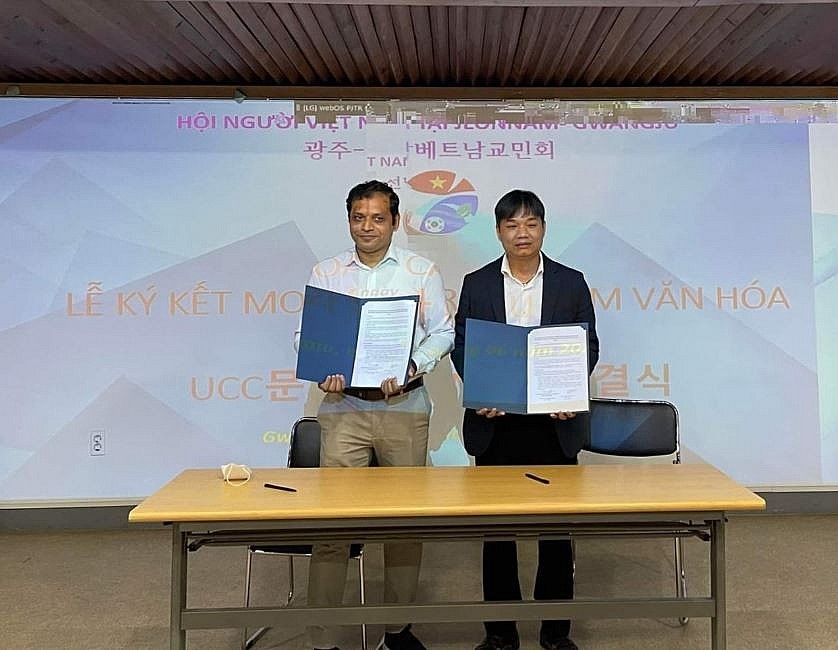 The signing ceremony of cooperation between the Association and the UCC Cultural Center.
In the near future, the Vietnamese Association in Jeonnam-Gwangju will sign cooperation agreements with obstetrics and gynecology hospitals in Gwangju, and general hospitals in Naju and Mokpo. It will organize a cultural festival to celebrate the 30th anniversary of the diplomatic relations between Vietnam and South Korea, give Tet gifts to people in need, and continue to recruit members.
On this occasion, the association signed an agreement of cooperation with the UCC Cultural Center, a well-known non-governmental, non-profit cultural institute in Gwangju, which aims to support migrants, international students, and foreign workers, mainly Asians. The signing ceremony shows the association's trust in Korean organizations and agencies.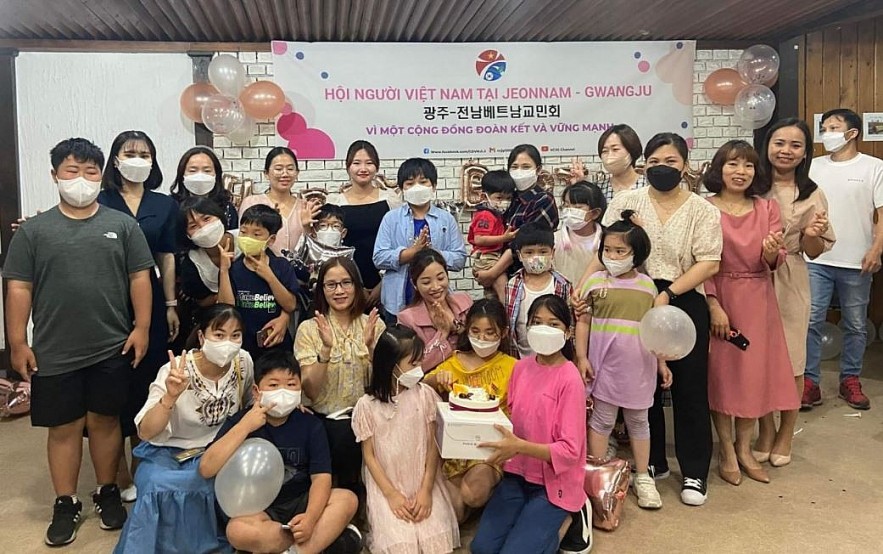 Children and parents took photos at the opening ceremony of a Vietnamese class.
The association states the benefits of its members, including discounts on medical examination and treatment fees at hospitals and clinics that have signed agreements with the association, support and assistance in times of difficulty, free language courses, free tickets to attend festivals and events organized by the association.
In addition to celebrating the anniversary, the association had an opening ceremony for the Vietnamese classes for overseas children.