Vietnamese-Australian Man Receives Global Citizens' Choice Award
Vietnamese-Australian man, founder and CEO of KOTO, an internationally-recognized hospitality boarding school with alumni working in Vietnam's best hotels and restaurants, was honoured under the category of Global Citizens' Choice Award.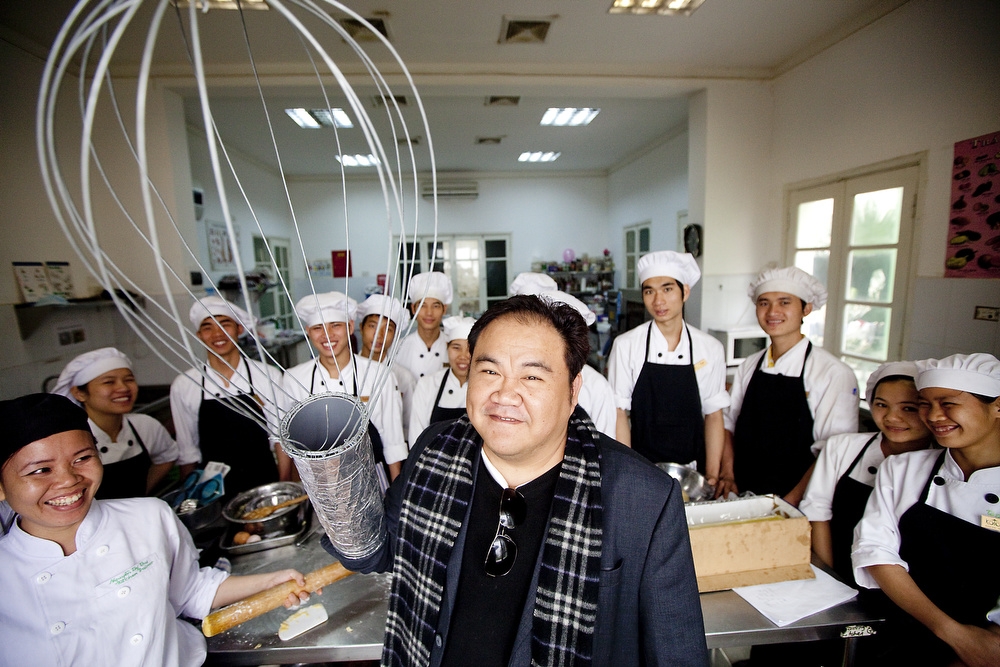 KOTO stands for Know One, Teach One. Learning should be passed on; knowledge is meant to be shared. This is the essential idea of KOTO's Vietnamese-Australian founder, Jimmy Pham.
The Waislitz Global Citizen Awards recognize the excellence of Jimmy Pham in his work to end extreme poverty, changing the lives of over 1,000 at-risk kids and disadvantaged youth in Vietnam through a holistic approach via KOTO training program and its social enterprise model, according to Thanh Nien newspaper.
Pham was honoured under the category of Global Citizens' Choice Award.
"I'm humbled by the amazing honour that has been bestowed upon me by the Waislitz Foundation. I feel on top of the world today, because you put me there. This award is for Vietnam, Australia and for all the people who believe in us. It highlights the plight of at-risk and disadvantaged youth and vindicates the work we're doing at KOTO, including the importance of social enterprise as a means of helping people lift themselves out of poverty and live their lives with pride and dignity," said Jimmy Pham, KOTO Founder and CEO.
Jimmy is the first Vietnamese Australian to win this award since it was created in 2014. His work was evaluated by: Proof of concept that has an impact towards ending extreme poverty; Innovation to create measurable impact in an innovative manner that disrupts the systems to allow for extreme poverty to exist; Scalability that can elevate the impact or improve his work; and Adaptability where demonstrate examples of his ability to adapt and evolve to changing conditions and finally this category is selected with input from public online voting by the Global Citizen Community.
Jimmy was chosen amongst the participants as gaining the most global votes.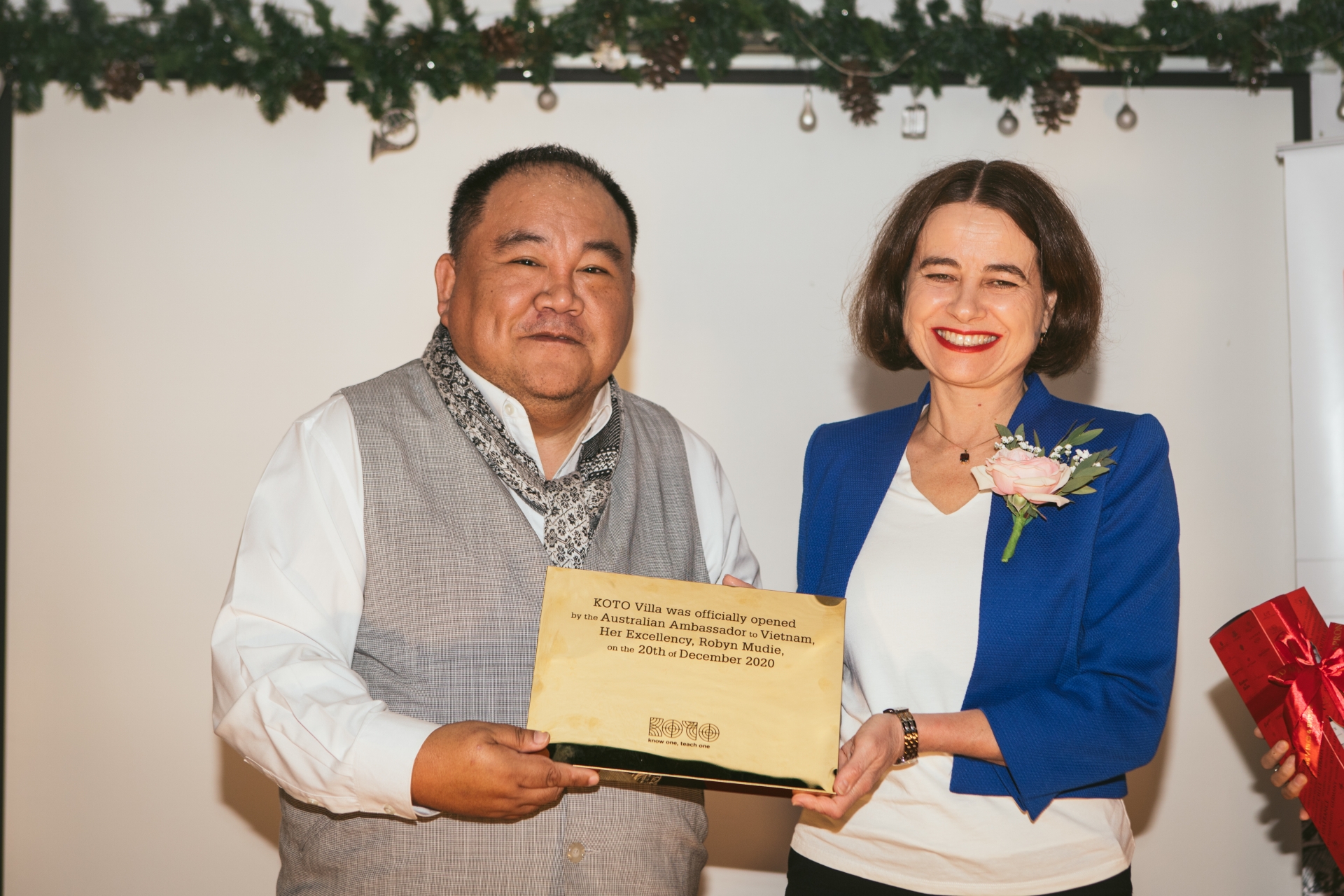 As the founder and leader of KOTO, Jimmy not only takes account of ensuring a nourishing education and living environment for the trainees, but also pays immense attention to finding opportunities for his 'sisters and brothers' in career development and the pursuit of higher education after graduation.
Growing up in Australia, Jimmy came back to Vietnam in 1996 when he was struck by the plight of street kids.
Believing that disadvantaged youth deserve the best opportunity to exit poverty, he founded Vietnam's first social enterprise KOTO, Know One Teach One - a hospitality training centre in Hanoi giving disadvantaged youth a chance to break the cycle of poverty in 1999.
Jimmy wasn't a chef, a teacher or a social worker when he started a cooking school for Vietnamese street kids.
The Australian-Vietnamese tour guide from Melbourne had no relevant qualifications and admits he didn't know what he was doing.
He only knew that he wanted to help and even that wasn't helping.
But now KOTO has grown from a small sandwich shop to an award-winning social enterprise that provides internationally-accredited hospitality training and employment to 1,000 disadvantaged youth in Vietnam, through a training center and restaurant in Hanoi.
In the early days the students came from Hanoi's streets. Today, they're from Vietnam's minority ethnic groups, orphans, gangs and victims of abuse and broken families.
KOTO offers a 24-month training program that is holistic, internationally-accredited and free. The course includes hospitality, English, computer and life skills. Historically, 100% of graduates get employment upon graduation and 33% are currently in managerial positions.