Vietnamese celebrities favor shades of beige
With a view to have an elegant and classy appearance, Vietnamese celebrities have followed the beige fashion from camel to earthy shades of brown and tan.
Nude colors, from beige, tan, cream and everything in between have been a mainstay among Vietnamese celebrities.
According to Vn Express, the trend of beige outfits has proved to be a hit since the spring/summer 2019 fashion season. According to many fashion lovers, the neutral tones of beige will never go out of style and would remain a wardrobe staple for seasons to come.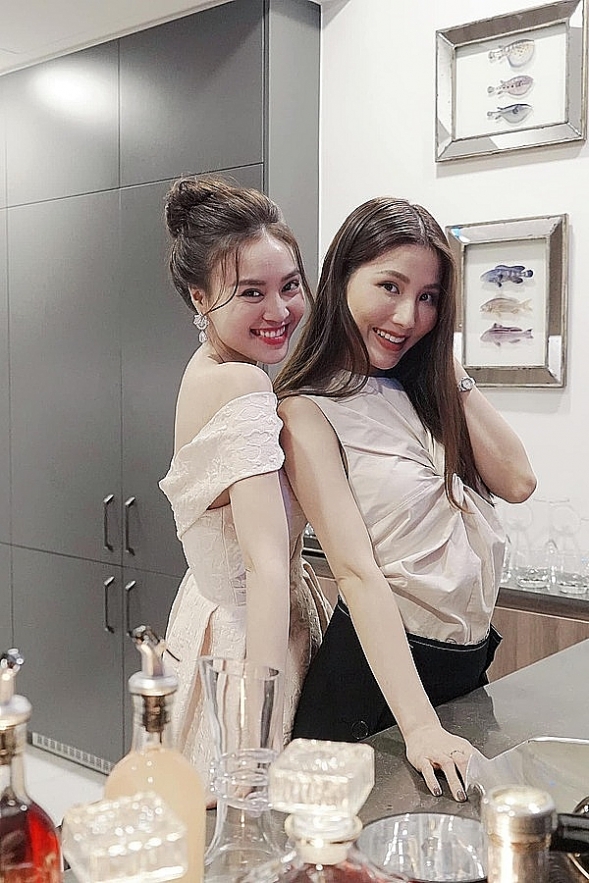 Actress Ninh Duong Lan Ngoc (L) wears a beige dress, flanked by colleague Diem My, who also opts for a similar tone. Photo courtesy of Ninh Duong Lan Ngoc.
No one anticipated the beige wave! Fashionistas of all levels of fame are opting for a more neutral look, and the monochromatic trend is surprisingly versatile, encompassing a range of hues from sandy and pale to a deeper tan, Star Insider reported.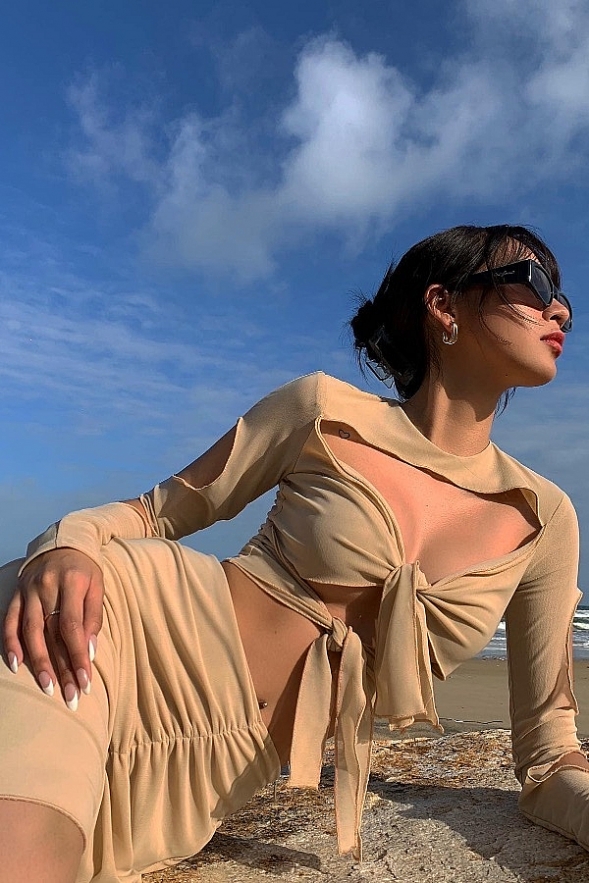 Model Phi Phuong Anh chooses a cutout dress to show off her curves. Photo courtesy of Phi Phuong Anh.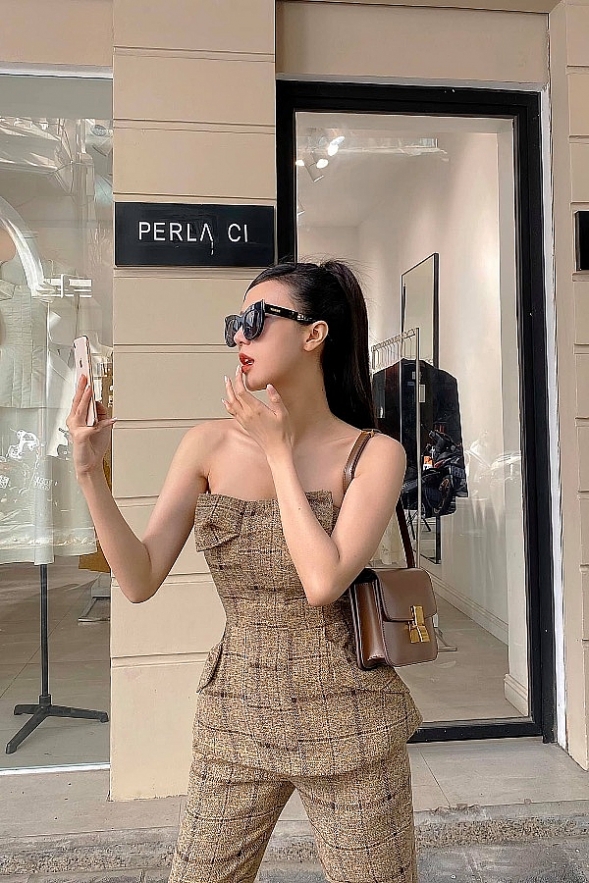 Model Vu Ngoc Cham's street style includes an off-the-shoulder beige shirt made of tweed, combing with pants of the same color. Photo courtesy of Vu Ngoc Cham.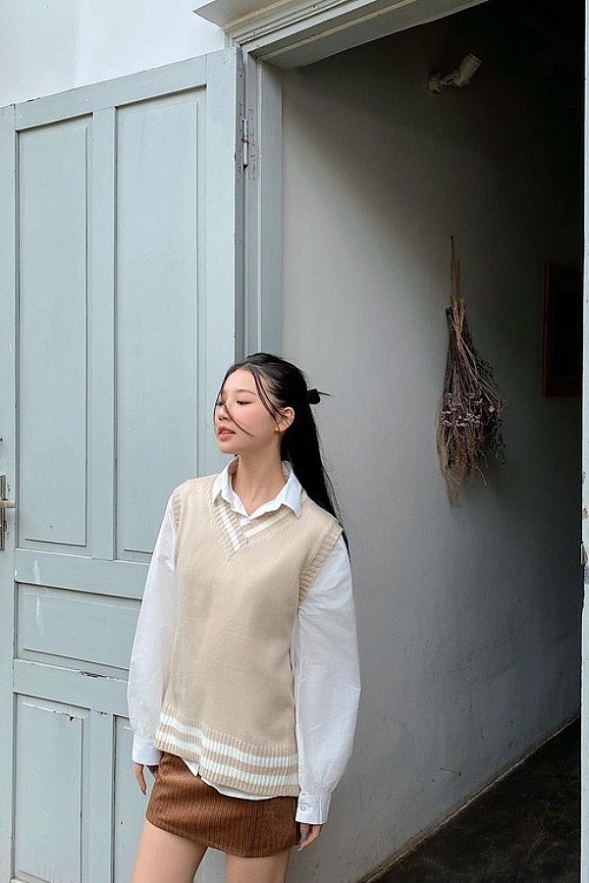 Singer Amee goes trendy with a beige gilet sweater and brown skirt. Photo courtesy of Amee.
Unsurprisingly, a neutral wardrobe has often felt unimaginative in the face of the supercharged sequins beloved by everyone from designers and celebrities to some of the most photographed street style stars, so why the return of 'boring' beige? And why is it so alluring now?
"I think this is a natural shift from what has become a heavily logo- and streetwear-driven market, as well as well as an homage to Phoebe Philo at 'Old Celine'," says Holly Tenser, who heads up womenswear buying at Browns Fashion.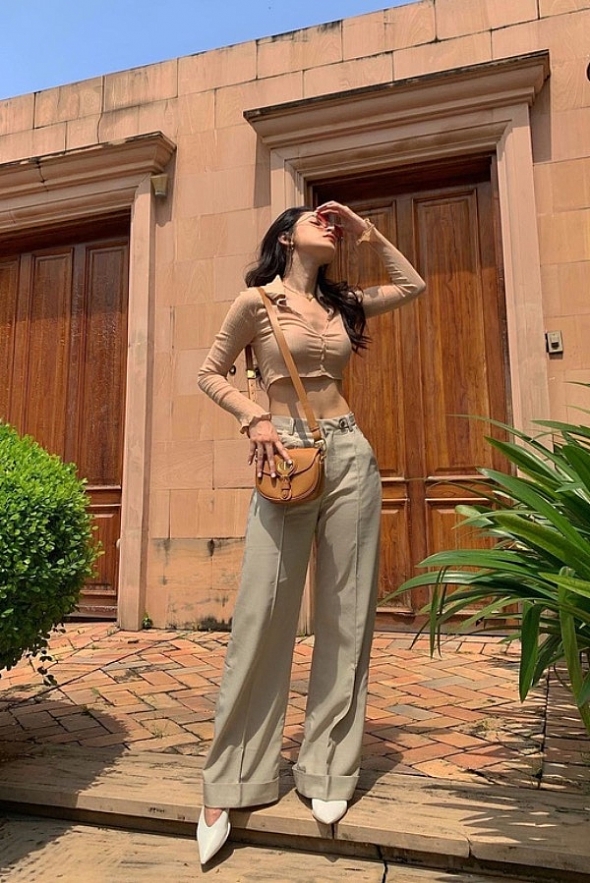 Singer Chi Pu never misses a single fashion trend. She chooses loose pants with a crop top in different shades of beige for her autumn look. Photo courtesy of Chi Pu.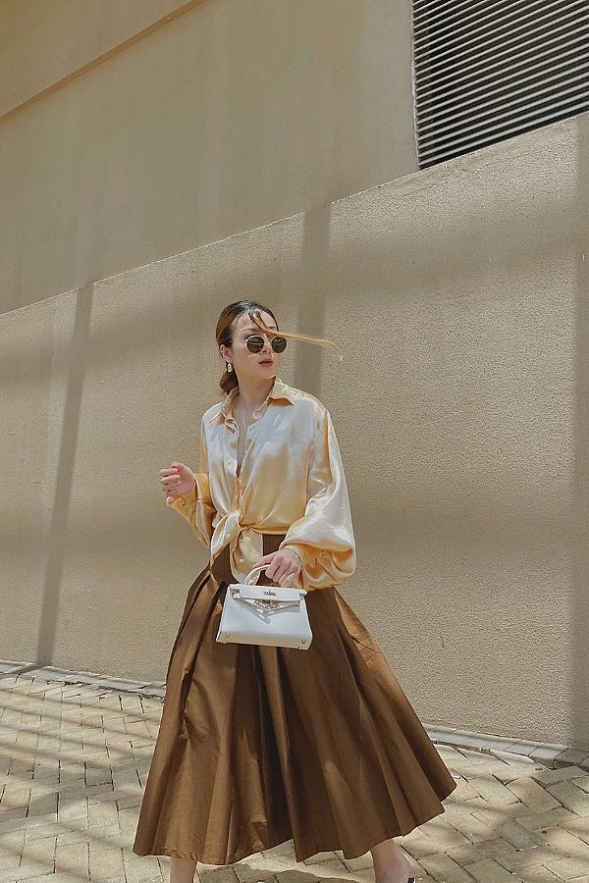 Singer Yen Nhi goes for a classy look with a silk and circle skirt in beige and brown. Photo courtesy of Yen Nhi.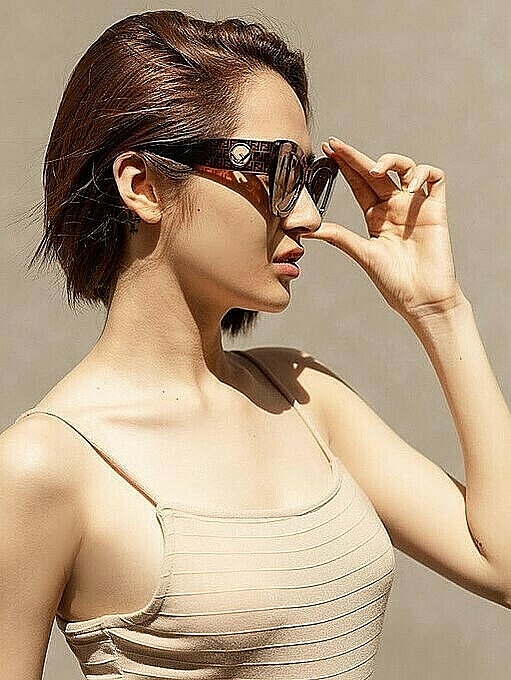 Singer Bao Anh uses a beige spaghetti strap top to good effect. Beige, once considered a boring color, has made a comeback among many fashionistas this year. Photo by Facebook/Bao Anh.
"Women are now looking for a more chic and refined alternative, forcing a move towards a more pared-back and sophisticated aesthetic." Milan-based influencer Linda Tol echoes this sentiment: "To me, beige is effortless and incredibly chic. Women are really thinking about what they want to invest in and its allure is that it's not only versatile but timeless, too."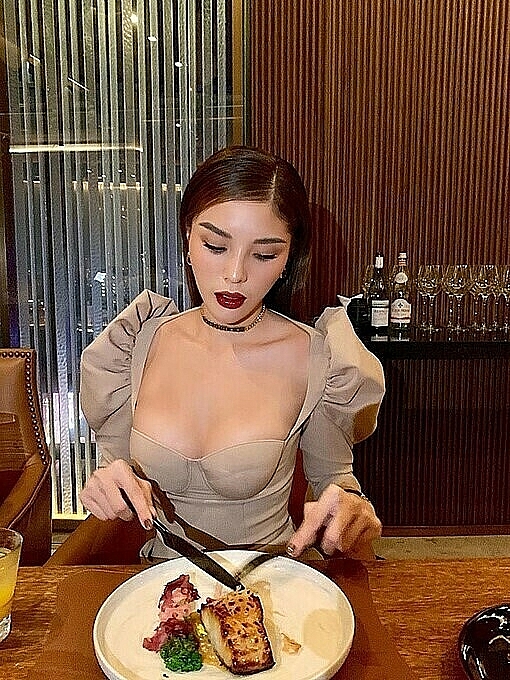 Model Ky Duyen tucks into a wholesome meal in another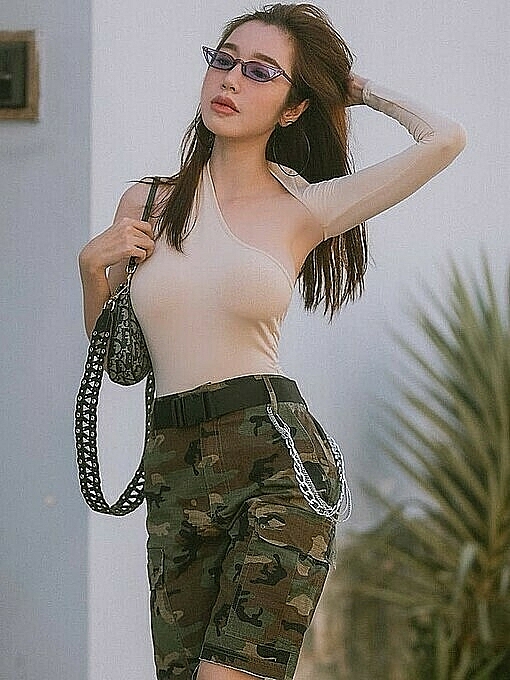 A combination of a light beige asymmetrical top with camouflage shorts, vintage-inspired glasses and a Dior bag allows model Elly Tran to make a strong fashion statement. Photo by Facebook/Elly Tran.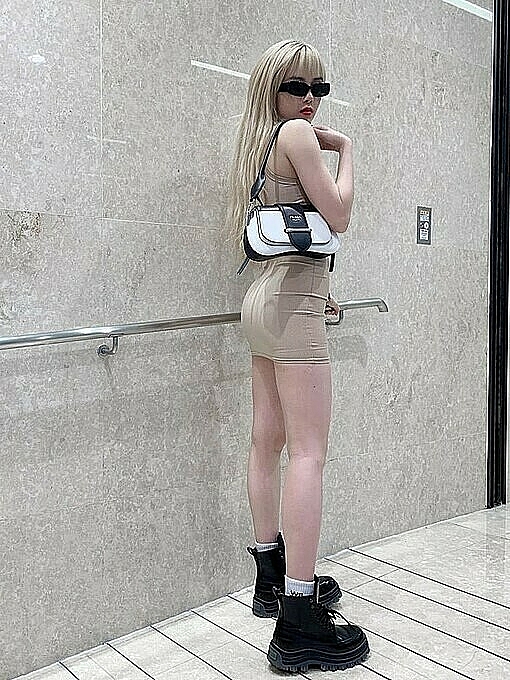 A beige bodycon dress helps singer Thieu Bao Tram show off her curves and long legs. Photo by Facebook/Thieu Bao Tram.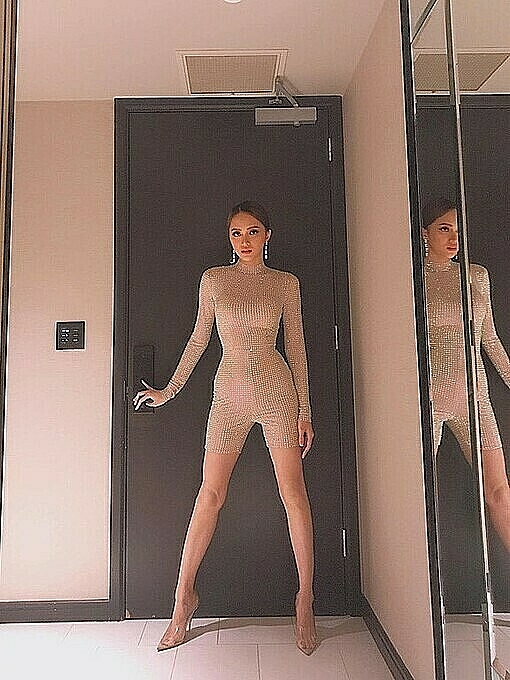 Singer Huong Giang strikes a curious pose wearing a beige jumpsuit and extra long earrings. Photo by Instagram/huonggianggg.
One thing's for sure, it's a hell of a lot easier to get dressed in the morning when faced with a wardrobe comprised of camel and khaki over a rail filled with brocades and beads, (although such fun-loving favourites still have a time and place, so don't go throwing those away). For those already well versed in the top-to-toe tan arena? Well then the world of beige is your oyster, Harpers Bazaar reported.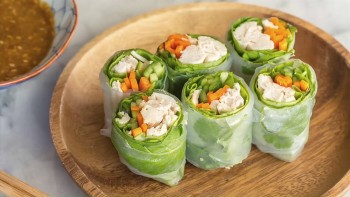 Travel
Rolls are a easy-to-make dish that is loved by many Vietnamese diners as well as Korean stars.