Vietnamese children offered bicycle to go to school
The bicycles are funded with the hope that new bikes will enable them get to get to school early and to continue pursuing their studies, training and dedicating their talents to the development of the country.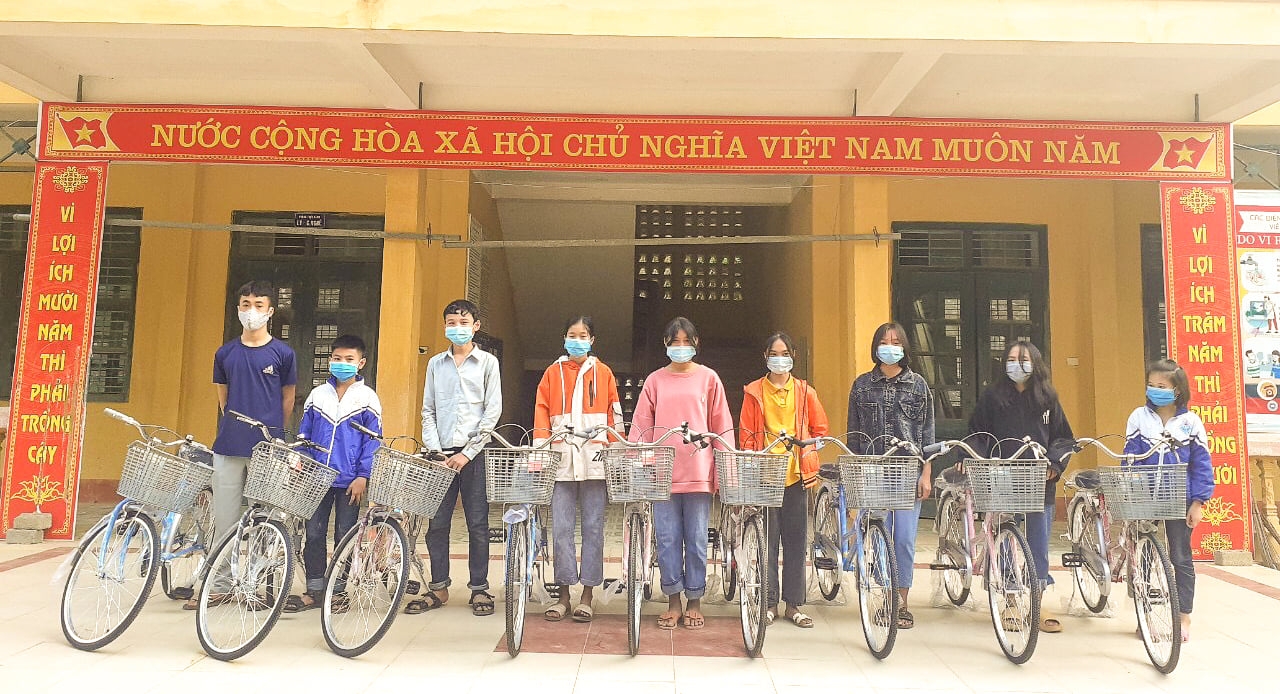 Having qualified means of transport will mitigate the hardships facing students on their way to school, thus reduce absence rate and disruption of study, helping them reach for brighter future.
For students in rural areas of developing countries, including Vietnam, the biggest barrier to education is oftentimes the ability to get to school. Children might not have access to or the financial means for transportation to schools far from home, or they could turn up late and exhausted after finishing household chores and having to walk a long way to school. These factors could increase the chances of them leaving schools prematurely, while keeping children in schools has been shown to have a positive effect on breaking the cycle of poverty.
Recently, in Quan Son District, Thanh Hoa Province, World Vision Vietnam has joined hands with the District Program Management Unit, the Commune Project Management Board, and 10 primary and secondary schools in five project communes to hand over bicycles for 85 students with difficult circumstances.
This is World Vision Vietnam's regular support to reduce children's daily hardship to go to school, thereby encouraging them to be diligent and making efforts in their studies.
This bicycle support activity has been implemented by World Vision Vietnam since Fiscal Year 2019 in Quan Son District, Thanh Hoa Province under the funding of World Vision Hong Kong in order to improve household livelihoods and provide transportation to school (bicycle) for children. Up to now, 245 children in difficult circumstances have been given bicycles from this support project.
The ceremony took place in a warm atmosphere that was full of love. The students with smiles on their faces queued patiently for receiving the bicycles - new friends that will go to school with them, side by side.
Since 1990, World Vision has joined hands with the Vietnamese government and other non-governmental organizations to carry out many relief, development, and advocacy programs. World Vision currently operates in about 15 cities and provinces throughout Vietnam.
World Vision Vietnam mainly focuses on conducting activities for children's well-being particularly in some fields like health, education, children's participation, and children protection./.
Travel
The story of the young man's journey through Vietnam below has received a lot of admiration and admiration from everyone. This is really a valuable one-in-a-lifetime experience for this young man.