Vietnamese Embassy in Israel visits, encourages trainees post-conflict
The Vietnamese Embassy in Israel on May 27 visited and encouraged Vietnamese trainees in Netivot city in central Israel where was hardest hit by the conflict between Israel and the Gaza Strip (Palestine).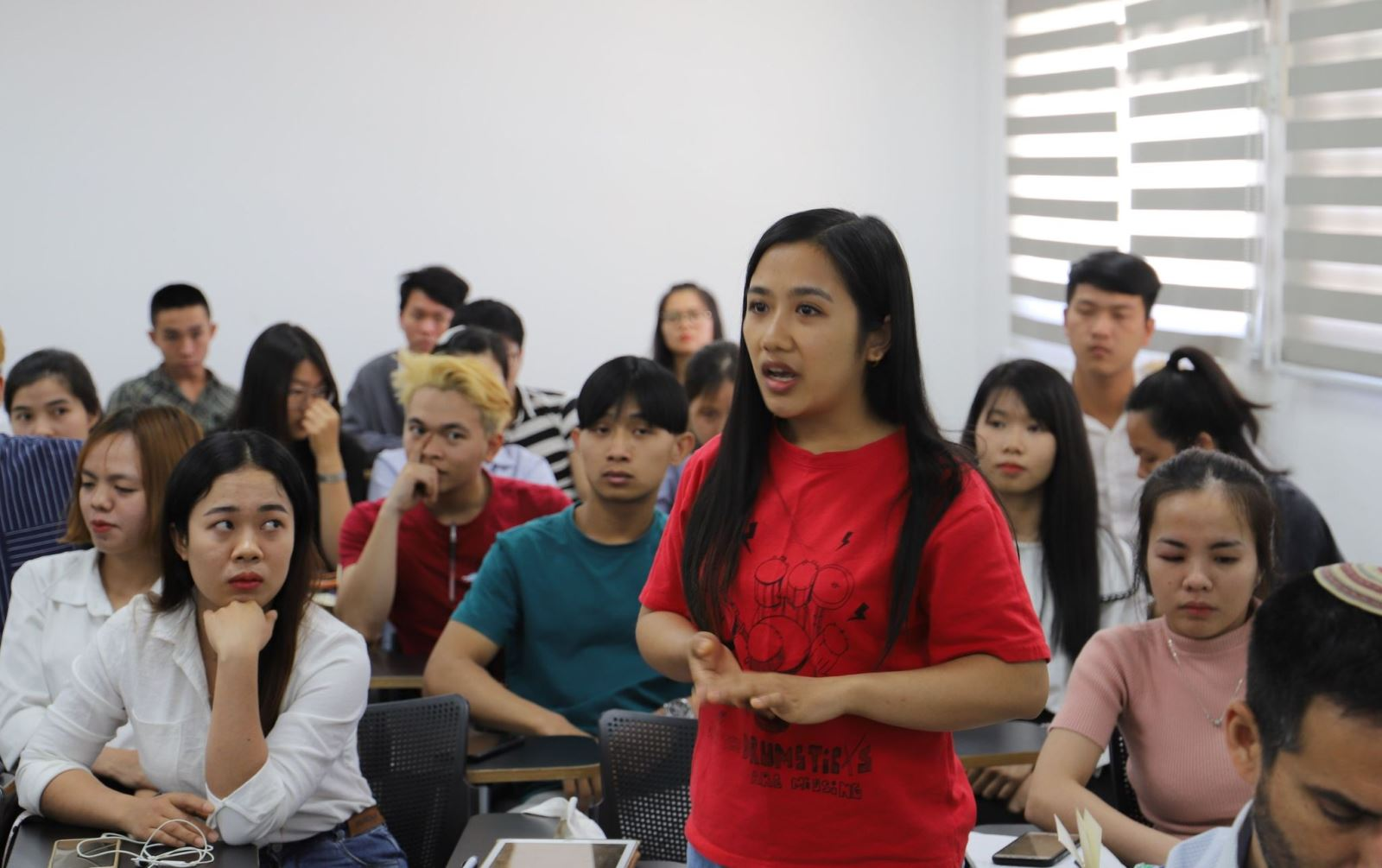 Vietnamese trainees at Sedot Negev Center. Photo: VNA
Vietnamese trainees said they encountered many hardships during the 11-day-long Israel-Gaza conflict. Hamas was said to fire nearly 4,000 shells and rockets into Israel.
Nevertheless, Vietnamese trainees united and supported each other to overcome the difficulties and follow the local authorities' guidance. All have been safe and stayed optimistic to continue their work and study, Baotintuc reported.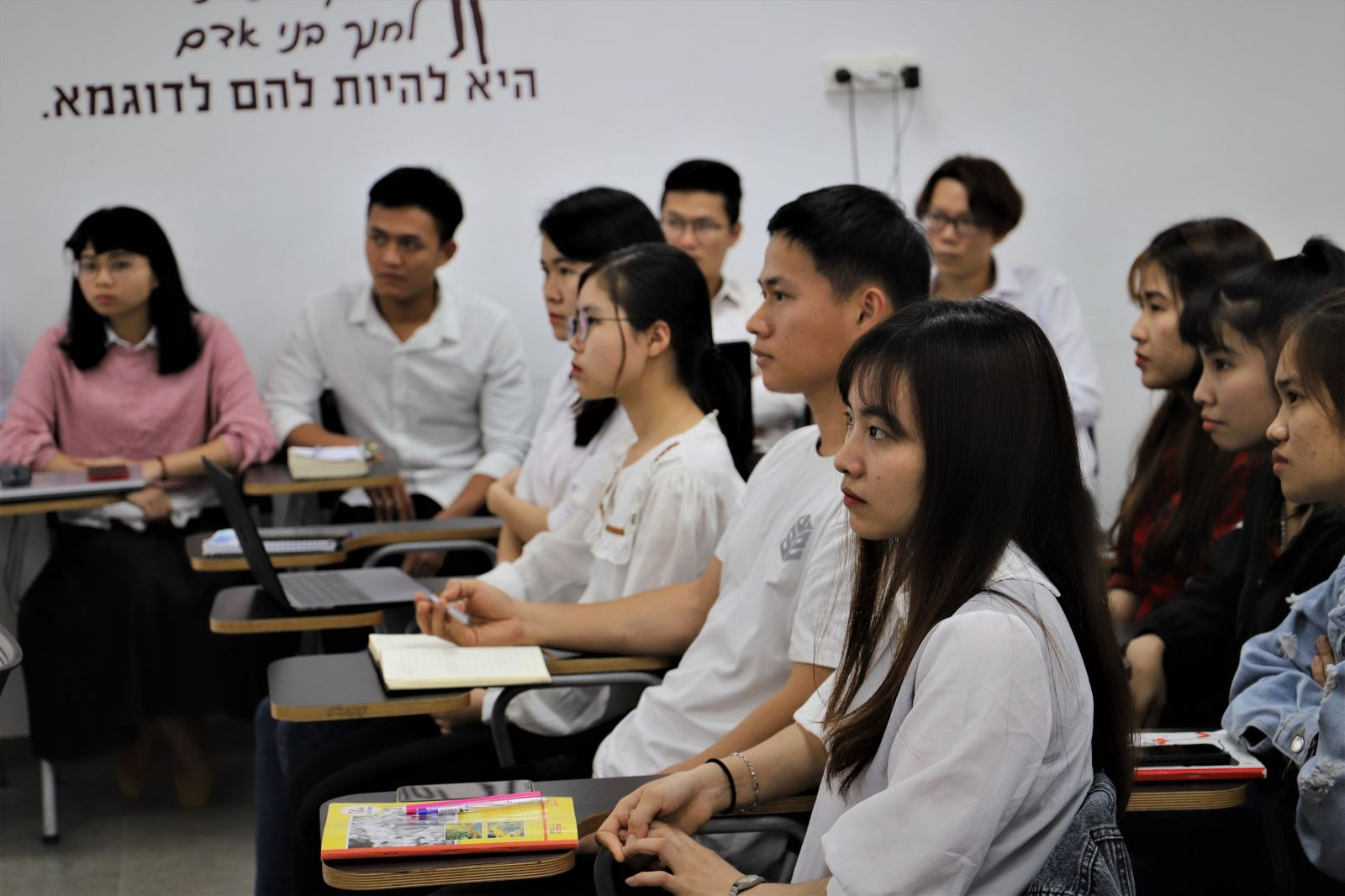 Photo: VNA
Director of Sedot Negev Agriculture Training Center Shlomo Nezer said there were about 60 Vietnamese trainees at the center. During the conflict, the center made all-out efforts to provide support to them.
He praised Vietnamese trainees' bravery although that was the first time they had experienced such a conflict.
At the meeting, trainees also raised a number of issues related to their work, life and study to the Vietnamese Embassy so that the latter would report them to the center. The center pledged to soon resolve all matters.
As many as 400 Vietnamese trainees are studying at four major agriculture centers in Israel including Agrostudies, Sedot Negev, Ramat Negev and AICAT.
The Israel-Gaza conflict erupted on May 10, when weeks of simmering tensions in Jerusalem among Palestinian protesters, the police and right-wing Israelis escalated, against the backdrop of a long-standing battle for control of a city sacred to Jews, Arabs and Christians.
The root of the latest violence is an intense dispute over East Jerusalem, which is predominantly Palestinian. Protests had gone on for days before a Supreme Court ruling, originally expected on May 10 but then postponed, on the eviction of several Palestinian families from East Jerusalem, Indianexpress reported.
The protests sharply intensified after Israeli police prevented Palestinians from gathering near one of the Old City's ancient gates, as they have customarily done during the holy month of Ramadan. The police responded on May 10 by raiding the Aqsa Mosque compound, one of Islam's holiest sites, to keep Palestinian protesters from throwing stones, they said. Hundreds of Palestinians and a score of police officers were wounded in the skirmish.
Militants in Gaza then began firing rockets in Jerusalem's direction, to which Israel responded with airstrikes on Gaza. Barrages by both sides intensified through the week, as did casualties — although Gazans have suffered a disproportionate number of deaths.
At least 232 Palestinians, including 65 children, have been killed in the Israeli bombardment. On the Israeli side, 12 people, including two children, have been killed.