Vietnamese Expats Optimistic About New Zealand's Strategy Of Living With Covid
New Zealand has announced it will phase out the zero COVID strategy and will learn to live with the coronavirus. While epidemiologists have expressed their worry over this decision, Vietnamese expats in New Zealand feel optimistic and are expecting new plans.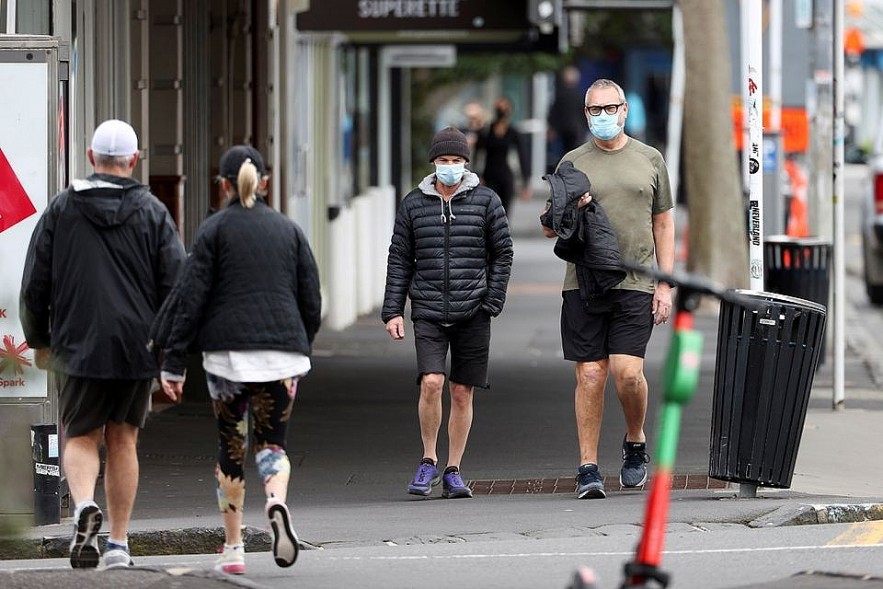 People in Auckland wear face masks while doing exercise outdoor in August. Photo Reuters
Snow Nguyen, owner of Viki, a Vietnamese street food restaurant in Auckland, still remembers the period when Auckland was under a strict lockdown.
The roads were all deserted. Everyone had to stay at home and were banned from gathering. Only essential services were allowed open. Those who traveled far had to show valid documents to the police.
On October 4, nearly two months after the appearance of the Delta mutation, the country has switched its anti-pandemic strategy, moving towards living together with Covid-19, although the vaccination rate is not really high.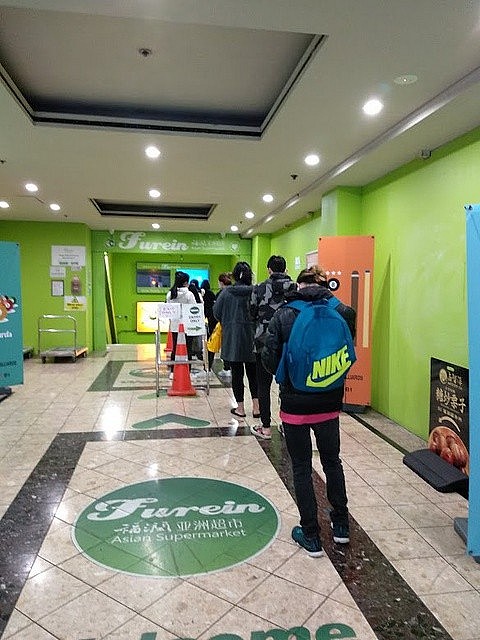 People line up in front of a supermarket in Auckland during the lockdown period. Photo Zing News
Those locked down days may not return after New Zealand became the next country to phase out its zero Covid-19 strategy which has kept New Zealand safe for the past 18 months.
Health experts believe that reopening will likely lead to an increasing number of Covid-19 cases, leaving New Zealand in the same situation as many other countries.
Talking to Zing News, some Vietnamese said they were too tired of life in lockdown.
Khanh Duy, a student of the University of Auckland, said "The Delta mutation makes people realize that the pandemic can't be controlled by lockdown anymore."
Ha Son, 30 years old, living in Auckland, said "We have been locked down for too long. Most people here have been vaccinated so I feel quite secure and happy if New Zealand opens the door."
In Auckland where Son lives, about 85% of the population have been vaccinated with at least one vaccine dose.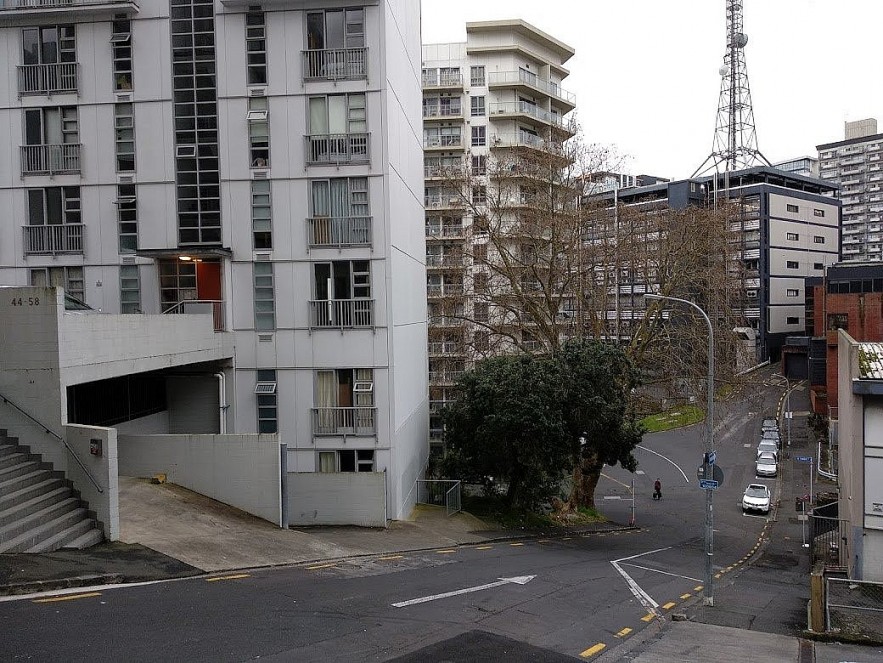 A deserted street near Ha Son's house during a lockdown period in Auckland. Photo courtesy of Ha Son
Risky plan for vulnerable people
On October 4, New Zealand's Prime Minister Jacinda Ardern introduced a three-step plan for the country to open up and gradually return to a new normalcy.
She said the lockdown will end when 90% of the population is immunized. As of October 10, about 46.9% of New Zealand's population has been fully vaccinated, while 67.8% of population has been vaccinated with at least one dose of vaccine.
Medical experts are worried that the number of Covid-19 cases will increase if lockdown is lifted.
Microbiologist Siouxsie Wiles said the poor and people with disabilities will suffer the most from Covid-19.
Dr Sarb Johal, a psychologist, said: "Everyone is afraid of losing the safety that the old warning system has given us for a long time."
Politicians are also worried about this plan.
Green Party leader Marama Davidson said "The government's proposed roadmap for living with Covid-19 poses serious risks to vulnerable communities."
"The public health system has been fine so far, but we are concerned that easing restrictions too soon will put nurses, doctors and all the hard-working healthcare workers, who keep the safety at bay, exhausted," she said.
Tough choices are made
Ha Son said as New Zealand's lockdown is more relaxing than some other countries. People can go to the park near their house, or go to the supermarket and exercise. But the restrictions have still limited a lot of activities.
"I haven't had my hair cut for eight weeks," Son told Zing News.
Other Vietnamese expats have suffered from psychological impacts.
From an active and outgoing person, having to stay at home for two months made Snow Nguyen uncomfortable. Before the pandemic, her family traveled every month, even took a vacation for one to two weeks.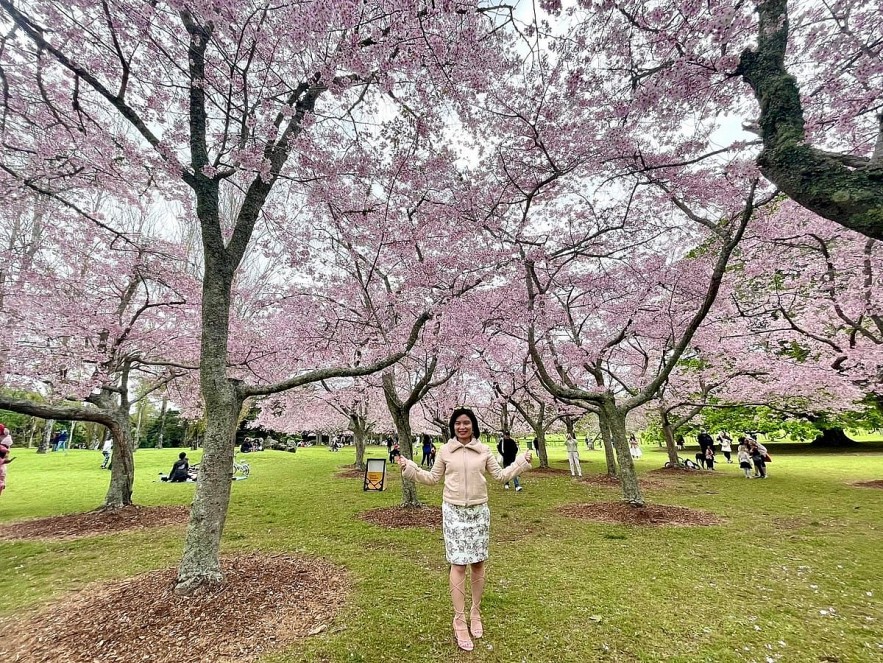 Snow Nguyen visits Cornwall Park on October 11 after days of lockdown. Photo courtesy of Snow Nguyen
Khanh Duy's school allowed students to take online courses until the end of the year.
"I stayed alone in the dorm. The first two weeks of the lockdown were a bit sad because many people in the dorm were self-isolated. Now the dormitory is empty because many people have gone home," he said.
Unlike medical experts, Vietnamese expats who have been fully vaccinated support the New Zealand government's decision to live together with Covid.
Thao Phan, a designer, living in Tauranga City, said the lockdown affected economy but "whether we like it or not, reopening is a must".
Ha Son thinks this is good news for workers and businesses, because living with the pandemic means opening up the economy.
His neighbors who are Vietnamese all look forward to taking their children for vaccinations so that they can go to school, reducing pressure on parents.
Subsidies in lockdown
The New Zealand government has launched subsidy packages for businesses and people during lockdown.
All taxpayers in New Zealand received a wage subsidy. Full-time workers received 600 USD per week while part-time workers received 359 USD per week.
The business owners applied for salary support for all employees. All procedures were finished online and processed in three to five days.
Snow Nguyen said "The process was very quick. I received the support one day after my company sent the application. The company transfered money to employees' accounts every week as usual."
"The support was not as much as salary I received if I worked. But I did not spend much when staying at home. With a basic standard of living, this allowance was quite OK for weekly expenses," she said.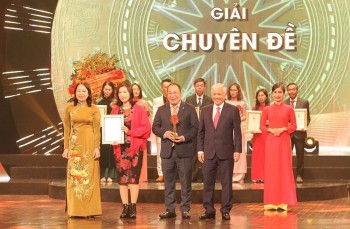 Overseas Vietnamese
VietnamTimes (Viet Nam Union of Friendship Organizations) is a reliable address for overseas Vietnamese to quickly and objectively update political, economic, cultural, and social news. The agency has created a helpful forum and connection between expatriates and the motherland.