Vietnamese Food: Leona Banh Mi offers versions of wildly popular sandwich, pho
More than a sandwich, the Vietnamese banh mi is an expression of ingenuity and independence.
The Vietnamese created the wildly popular sandwich by adapting the baguettes, cold cuts, and spreads of the French colonizers to their culture. They developed their own pâté, swapped out butter for mayonnaise, and threw in pickled vegetables and local herbs. By the time the French left Vietnam in 1954, the sandwich had taken hold, and in the ensuing decades, it would travel with Vietnamese immigrants as they settled in America.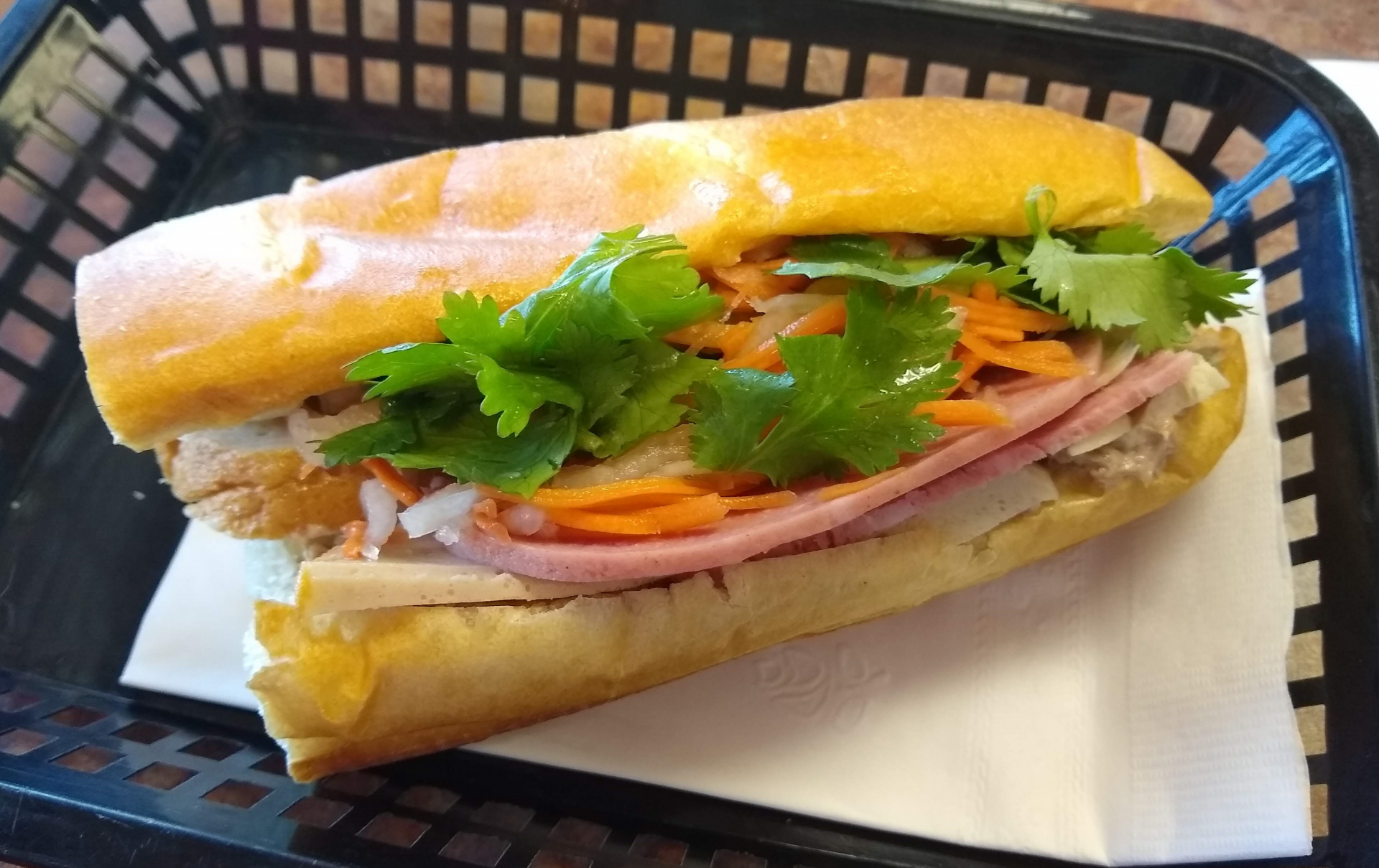 The classic banh mi sandwich at Leona Bahn Mi is made with two types of ham, housemade pâté, and pickled carrots and daikon. Photo: Richard S. Dargan/For The Journal
More than a half a century later, banh mi sandwiches are ubiquitous. In Albuquerque, you'll find them at high-end restaurants, food trucks, and outlets of national sandwich chains. The iconic sandwich is even featured in the names of two of the city's restaurants: Banh Mi Coda in the International District and Leona Banh Mi on the West Side.
Leona Banh Mi opened in a tired-looking strip mall on Coors near Interstate 40 in 2018. The name is a blending of the first names of owners Leo and Anna Villarejo Ruiz. There have been a few upgrades to the narrow space inside recently; most notably, the chalkboard menus behind the counter have been replaced by printed banners.
The scene during a recent weekday lunch offered stark reminders of today's state of affairs. The place smelled strongly of disinfectant, and chairs had been upended and placed on several tables to keep in compliance with the 50% capacity rule.
It wasn't all so grim, though. Cutout paper hearts hung everywhere, and the steady procession of takeout and eat-in customers hinted that the pandemic isn't smothering the business.
Leona's menu is far less extensive than those of other Vietnamese restaurants, and that's not necessarily a bad thing. Free from having to wade through pages of vermicelli and stir-fry dishes, one can concentrate on Leona's selection of banh mi, bowls of pho and spring rolls.
Banh mi is sold in 6-inch ($7.95) and 12-inch ($10.95) sizes and as a lettuce wrap ($8.25). Each sandwich comes with pickled carrots and daikon. Protein choices include meatballs, chicken, tofu and vegan ham.
The sandwiches arrived just a few minutes after my friend and I ordered, each wrapped in red-and-white checkered paper.
Bread is the key to a good banh mi, and Leona's, with a crisp shell over a light and airy core, did not disappoint. In the Banh mi dac biet, or special combo, the bread is smeared with a buttery housemade pâté that tastes faintly of smoke and iron. Two types of ham, including a thick, whitish slab of Vietnamese ham that's cut from a steamed pork roll, bulk up the fillings. The variety of tastes and textures in each bite, from the bread's thin armor through the fatty, rubbery meats and, finally, the tart, sweet crunch of the pickled vegetables, is a reminder of why this is a great sandwich.
A BBQ beef special ($7.95) was equally good, the thick slices of meat tenderized and charged with flavor from the marinade. Cucumber spears and cilantro tempered the heat of the fiery sauce.
Two big bowls of pho arrived shortly after the sandwiches, accompanied by a plate of bean sprouts, basil, limes, and jalapeños.
Just as bread is the key to a good banh mi sandwich, the broth is essential for successful pho. Leona's had ample flavor and a good salt level, and the jalapeños and Sriracha allow you to customize the heat level to your preference.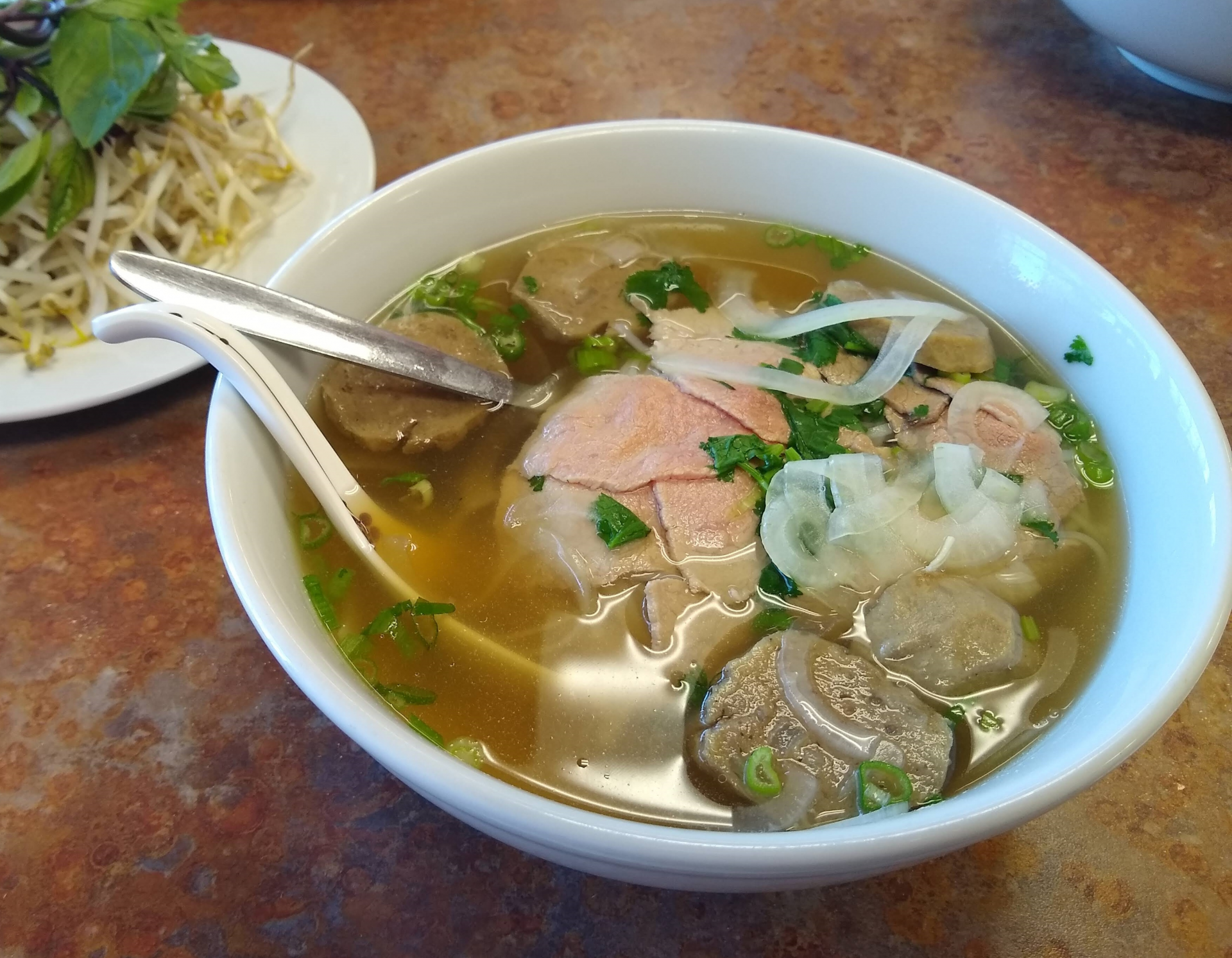 Leona Banh Mi's rare beef and meatballs pho are one of several versions of Vietnam's national dish available on the menu. (Photo: Richard S. Dargan/For The Journal)
The thin-sliced strips of beef in the rare beef with meatballs pho ($9.95) are slightly pink when they get to the table but quickly turn pearly white in the shimmering pool of broth. They add a slightly metallic taste to the mix. In the chicken pho ($8.95), the strips of white chicken meat are wispy, ephemeral presences in the strongly flavored broth.
With all the broth and the rice noodles lurking underneath the surface, it's a struggle to finish a bowl, but the server is happy to provide you with a cup to take the rest home with you.
Leona Banh Mi has an extensive selection of coffee and tea drinks and fruit smoothies. A special that day of watermelon juice ($6), made of diced watermelon, juice, and ice, was like the essence of the fruit distilled into a cup. It was an apt choice for this time of year.
The woman running things in the dining area did an admirable job taking orders, bringing out the food, and checking in on people. Several patrons greeted her like an old friend, suggesting that the place has a lot of repeat business.
Leona's Banh Mi does its namesake sandwich proud. It's another star in Albuquerque's Vietnamese food firmament.
LEONA BANH MI
3 stars
LOCATION: 3250 Coors NW, Suite H, 347-1913, leonabanhmi.com
HOURS: 11 a.m.-8 p.m. Monday-Friday; 11 a.m.-6 p.m. Saturday; closed Sunday
NO ALCOHOL
Abqjournal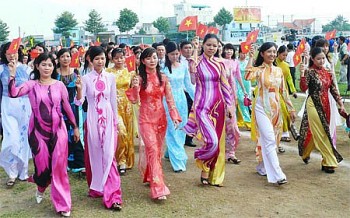 Viet's Home
Vietnamese women have always been paramount in shaping culture and protecting the homeland. To honour their sacrifices and celebrate Vietnam's Women's Day, Vietnam Times has complied a brief list of several amazing Vietnamese throughout the country's lengthy history in an American journalist's eyes.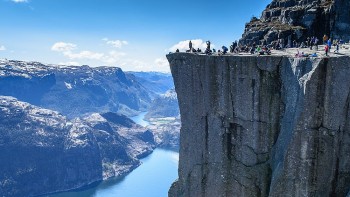 Travel
The Sverd I Fjell, an prominent monument created be the Norwegian sculptor Fritz Røed, are giant swords in stone located in Hafrsfjord, a suburb of the city of Stavanger in Norway.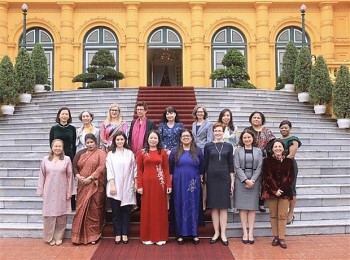 Viet's Home
Vice President Vo Thi Anh Xuan has urged female foreign ambassadors and chargés d' affaires to further contribute to facilitating travelling and trading between Vietnam and other countries.