Vietnamese woman inspires fellow culinary enthusiasts with home-coutry cooking guide on Youtube
Helen Le guides foreigners to cook Vietnamese delicacies and help them gain better understandings of  Vietnamese culture and people via YouTube.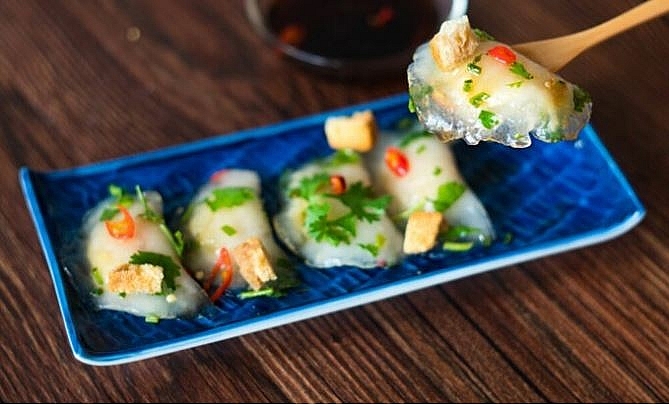 Bánh bột lọc - tapioca dumpling of Vietnamese people. Photo: Helen Le.
According to Vnexpress, Ha Huyen Le, 36, well-known among the Youtube "community" as Helen Le is residing in Danang. She had 11 years of studying abroad including 5 years in Singapore and 6 years in Germany. During school time, she had to eat Western foods every day, which made her really be fed up with. As those who love the cuisine, Helen began to cook many Japanese, Thai, and Vietnamese dishes.
"I watched tutorial videos from international YouTubers and it is a great way to promote both foods and culture. Thereby, I decided to develop a YouTube channel on Vietnamese cuisine", Helen said. Currently, her Youtube official channel has more than 500,000 subscribers.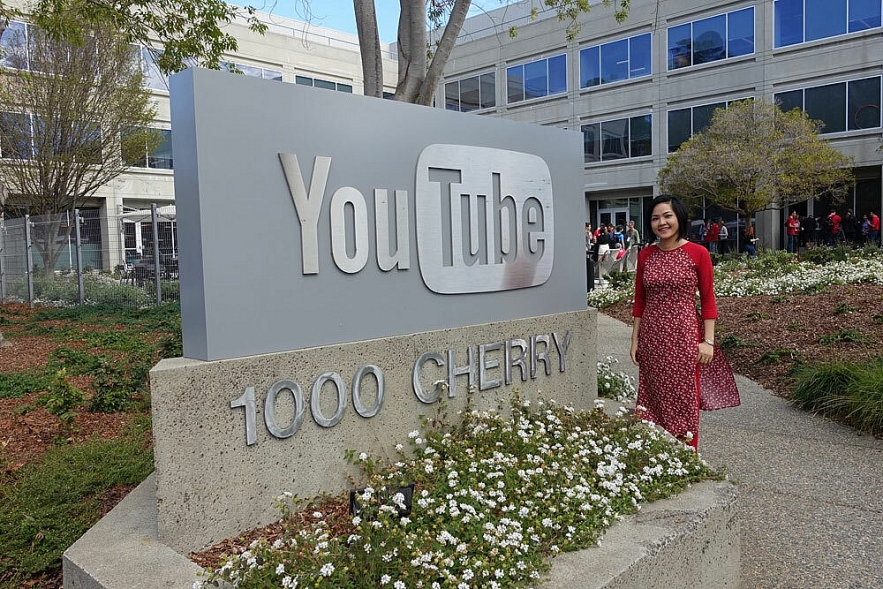 Helen Le at the US YouTube's headquater. Photo: Helen Le.
Initially, she hesitated to realize the idea due to a lack of support team, which could assist her to make the video more professional. Moreover, she was living with 3 other people in a house so she did not have favorable conditions to pursue the passionate plan. It was not until 2011 did Helen Le determine to make "a big deal" with her ability and then gradually improved. The first Vietnamese dish she tried was bánh bột lọc (tapioca dumpling), which she had cooked repeatedly for 2 years but still not satisfied.
The turning point came when she posted a picture of bánh bột lọc on her personal blog and then drew the attention of many international friends who were curious about how to make it so she decided to release a guide video.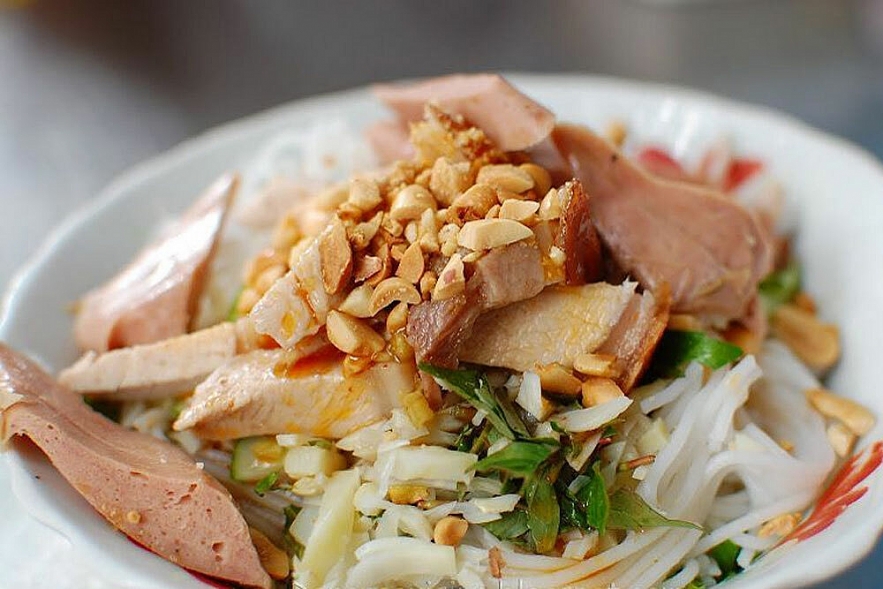 Bún mắm nêm made by Helen Le. Photo: Helen Le.
It took her a month to complete it because there was no camera at the time. She had to borrow an old hard disk camera and recorded the guide by herself with a mobile phone and then merged it into a complete video.
"At that time, there were some overseas Vietnamese who made Vietnamese cuisine instruction videos but did not attract many viewers. They just made about 15 to 20 dishes and the foods did not really well prepared", Helen said.
She believed they are flexible sayings and proper knowledge about different cultures that help promote cuisine effectively. The number of foreign subscribers of her videos accounts for 70 percent and mostly from the United States, the rest from some other countries. Many of them are tourists who had traveled to Vietnam or have Vietnamese spouses and friends, so they would feel close to Vietnam's cuisine. In addition, the channel is also followed by many overseas Vietnamese.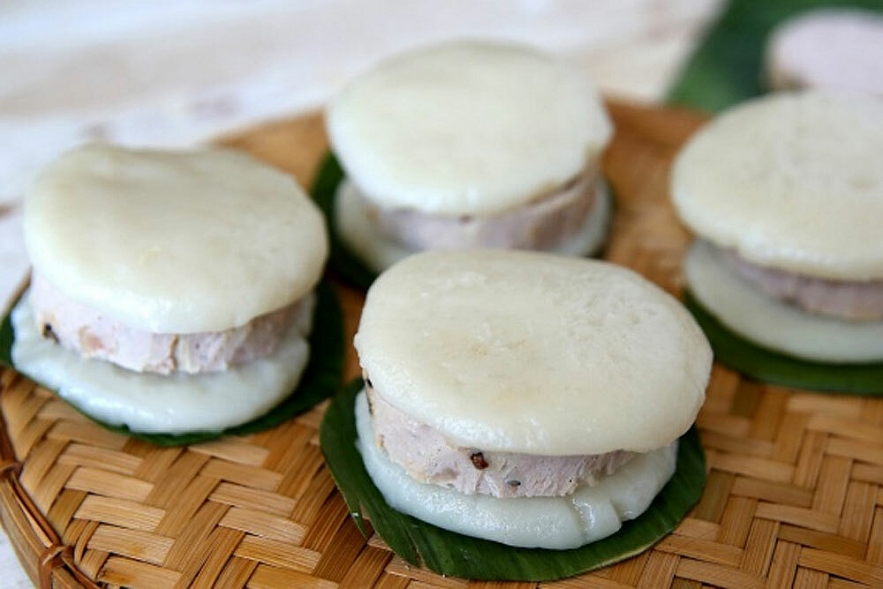 Bánh dày giò made by Helen. Photo: Helen Le.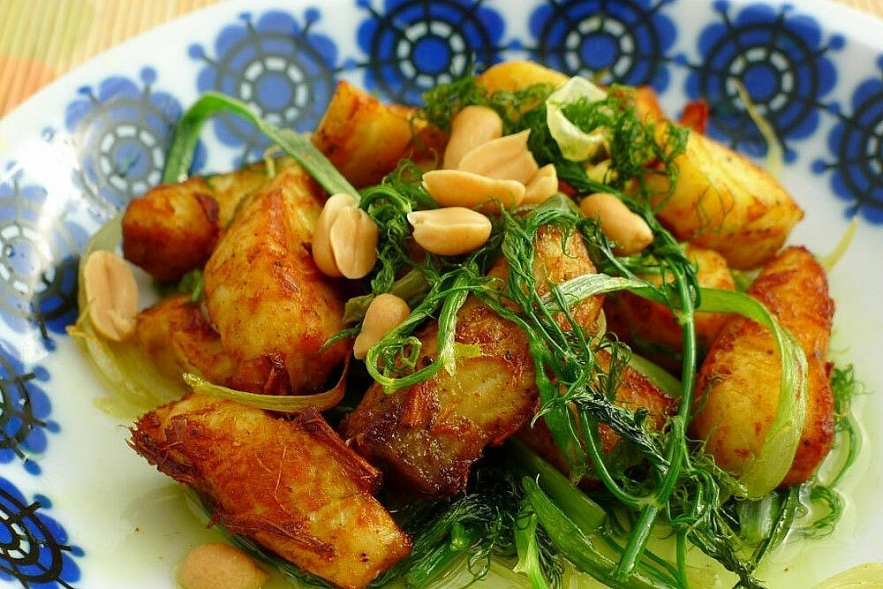 Chả cá Lã Vọng made by Helen Le. Photo: Helen Le.
Being impressed by the story of a New Zealand fan, Helen said that he has posted photos showing Vietnamese dishes cooked under her instructions. One day, he texted that he ate out in a Vietnamese restaurant and showed pictures of his dishes to the owner, who was very surprised and impressed.
Helen was very curious and made friends for a talk to this fan. "I cannot believe that a man who has nothing in contact with Vietnamese friends or relatives can cook such a delicious Vietnamese dish. He is simply a person who loves Vietnamese food and cooks it every day. In 2019, he came to Vietnam and ate out with me. It was really fun to have such friends!", She excitedly said.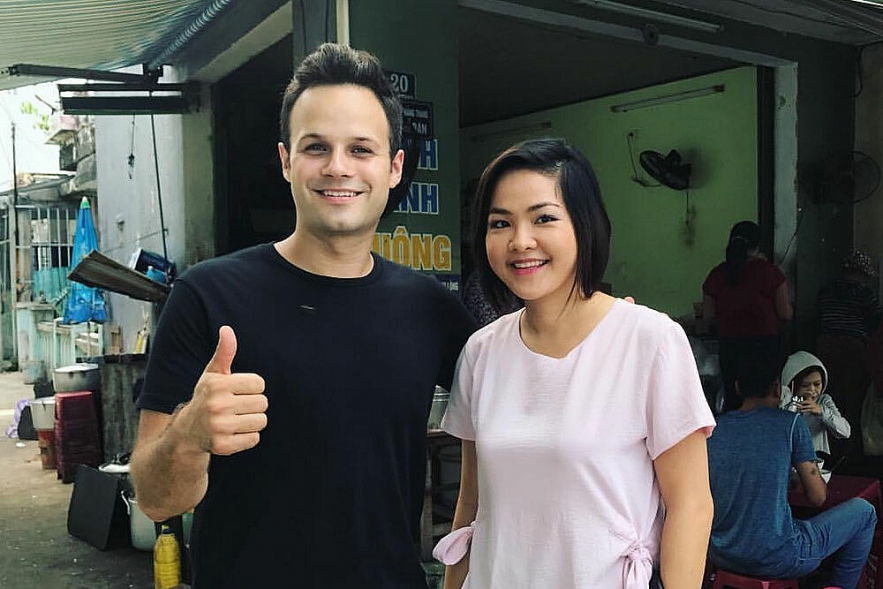 Helen and The Food Ranger - a Canadian Youtuber exploring Danang's cuisine. Photo: Helen Le.
Helen had a long time in Singapore and Germany, so she has many international friends. She also traveled to many places and understands that some ingredients are available in Vietnam, but not in foreign countries. Based on her experience, she suggested suitable ingredients that could buy easily.
Although spending so much time on cooking, Helen still finds a new recipe to instruct foreigners even with basic dishes such as sour soup or braised meat. Besides the recipe passed from her mother, she refers the Southern process and tries many ways to feel which is the best. Any experience gained in the process, she would convey to the audience via video guide.
Additionally, with the more difficult dishes bearing typical of the region, Helen has never cooked but still introduces because she wants to bring a full picture of Vietnamese cuisine to viewers. "There are things like Western noodles, Hanoi's bún chả that I had never eaten but I still wanted to try it out. Whenever I come back to Vietnam, I always travel to places and explorer cuisine as much as possible", she said
Helen used to go to Hanoi to eat noodle soup, bún chả ... to feel the right taste. She went to Hue to look for shops selling delicious bánh bột lọc (tapioca dumpling) and bánh nậm (flat rice dumpling). The occasion bearing her mind the most is the period of coming to Can Tho to film the floating market scene and the scene of people eating noodles in the river, to go to the cake shop to see how they made and recorded. With each video guide, Helen always adds pictures of that dish in Vietnamese life. She wants to not only teach foreigners how to cook food, but also to show Vietnamese culinary culture.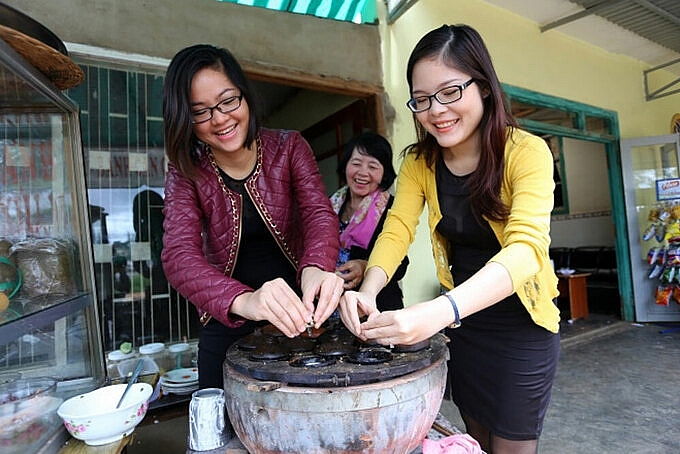 Helen is learning how to make bánh căn in Da Lat's shop. Photo: Helen Le.
"Being in the US, they go to restaurants and order noodles or bánh xèo and can only serve dishes under that way. It's hard to imagine how shops in Vietnam operate. I want to show them related pictures so they can understand Vietnam better,"Helen said excitedly.
In 2014, Helen returned to Vietnam to live and continue to develop her YouTube channel. She has released more than 300 videos until now. According to her, the greatest gift from the channel is to do what she love every day and to receive warmth of the international fans. She often receives encouragement and compliments from the viewers such as "Thank you Helen, I always like your recipes", "Your formula is the best", "I love your energy, love the passion you put into dishes"… .