Vietnamese Banh Mi hits 7-Eleven's shelves now in Japan
Vietnamese iconic Banh My is now sold in a chain of convenience stores in Japan, costing US$ 3.38 per loaf, an affordable price for a foreign cuisine in Japan. ​​​
Vietnamese expats in Japan have recently been excited as 7-Eleven, a convenience store has officially sold traditional bread of Vietnam, according to Zing news.
"Before, when missing the flavor of bread, I need to seek Vietnamese restaurants. From now on, I can take it whenever I want at any convenience stores 24/7, which relieves my homesick", Hoang Linh (20 years old, international students) shared.
On the website of 7-Eleven Japan, Vietnamese bread here is made with chicken, pork, pate, sour vegetables and chili sauce. The price of each piece is 356 yen (tax included), equivalent to about US$ 3.38.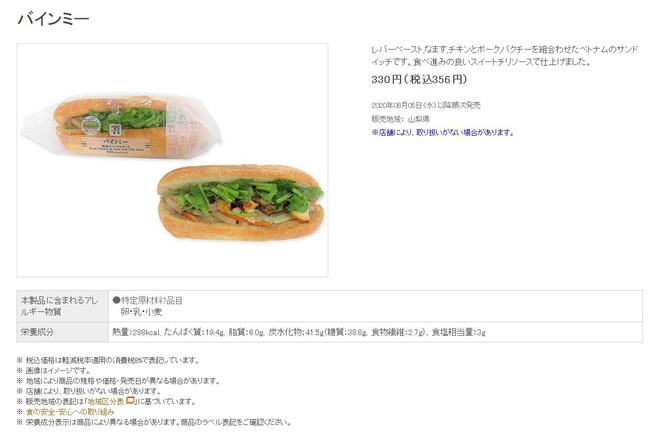 Vietnamese bread is on the shelf of convenience stores in Japan.
According to some Vietnamese in Japan, this price is quite low, suitable for international students and middle-income workers here. "The bread's price sold by Vietnamese in Japan is about 500 yen or even more, so 356 yen is low-cost, but I must consider its quality", Ngoc Son Facebook account commented.
Basing on the depicted images, this overseas version bread is considered the most similar to those in Vietnam. Earlier, American supermarket chain Safeway has recently released the sample of "Vietnamese banh mi wrap" with thin crust rolled into an oval shape, covering pickled carrots, tofu and brown rice.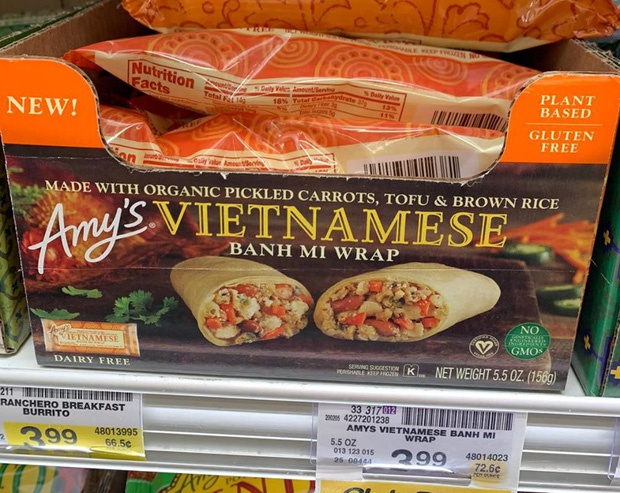 Vietnamese banh mi wrap in Safeway. Photo: Internet
At the moment, Vietnamese bread is only sold at 7-Eleven stores in Yamanashi province. Vietnamese community hopes that this symbolic food would impress local customers. Then, it could be opened largely to provide demand nationwide.
March 24, 2011, banh mi was named in the Oxford dictionary with the original word in Vietnamese. Up to now, this is one of the most iconic dishes of Vietnam.
Unique charcoal-like black bread in Ha Long

"Banhmimo", the one-of-a-kind bread that boasts an attractive charcoal-like color has recently garnered the attention of Vietnamese netizens as images of the black loaf with ...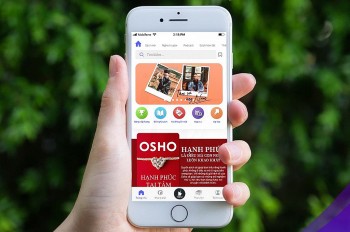 Make in Vietnam
Although the market is still new, audio book makers have a high growth rate. Currently, both Voiz FM and Fonos have a monthly revenue increase of six times compared to the first month of the year.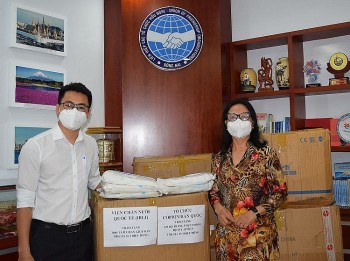 Friendship
Foreign organizations joined hands to prevent and control the Covid-19 in the southern province of Dong Nai.
Women in Business
In the complicated pandemic, corporate culture was an important factor to lead the enterprise through difficulties, said Ngoc Bich Tran, Tan Hiep Phat Deputy CEO.