Vietnamese police hand over two American wanted fugitives to US
Vietnamese Ministry of Public Security arrested two American wanted criminals while hiding in the country and handed over to the US authorities.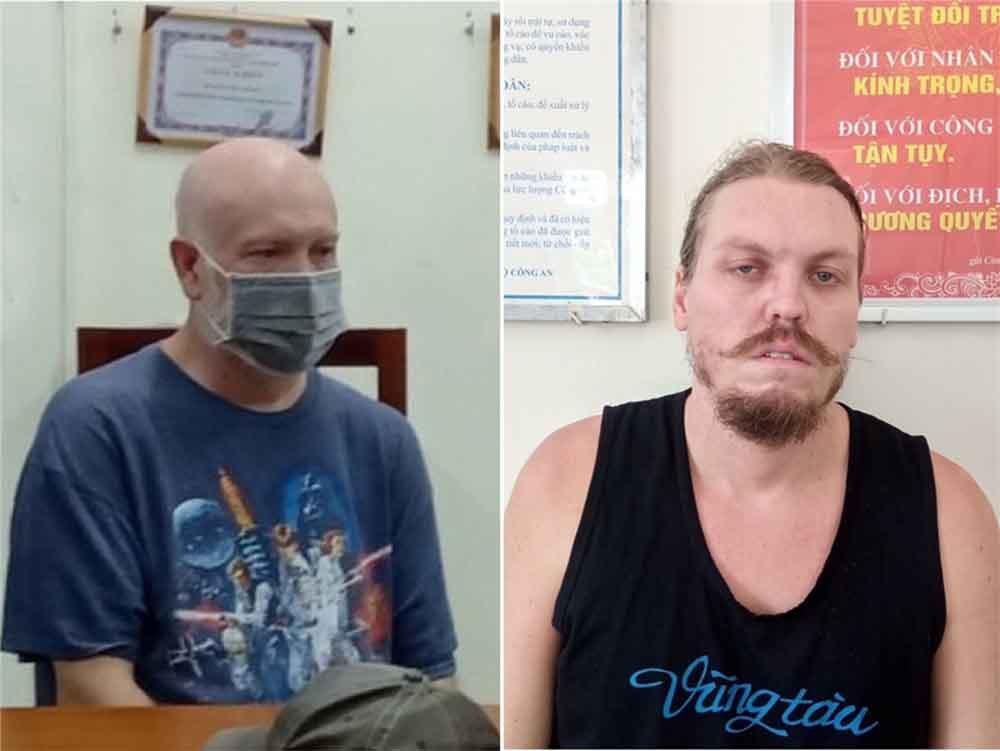 Wade Astle (L) and Hammett Andrew are at police stations in HCMC and Ba Ria-Vung Tau Province.
Photo courtesy of the police.
Wade Astle, 46, is wanted for "child sexual abuse" and Hammett Andrew, 31, is wanted for "manufacturing, distributing, buying or possessing drugs", Vietnamese VNExpress reported.
Previously, the US police reported to Vietnamese police about the case of two criminals who had escaped abroad.
After investigation and surveillance, officers of the Ministry of Public Security detected Wade Astle hiding in Ho Chi Minh City and Hammett Andrew in Ba Ria-Vung Tau Province.
The ministry's officers in collaboration with the police force of Ho Chi Minh and Ba Ria-Vung Tau to detain the duo and transported them to Hanoi to hand over to the US police.
The timing and other information about their capture were not disclosed.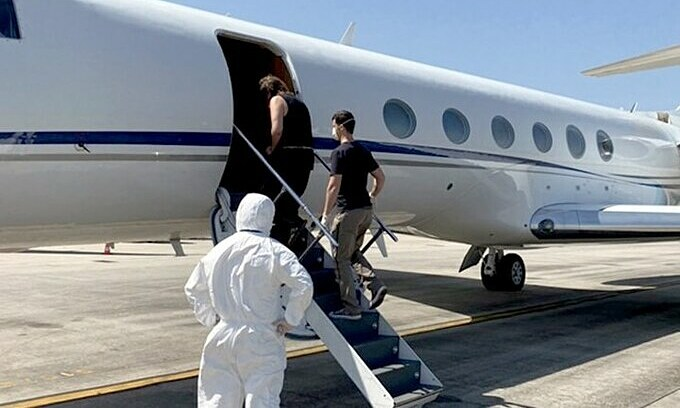 A U.S. special aircraft lands at Noi Bai Airport in Hanoi to extradite two American fugitives, October 23, 2020. Photo courtesy of Vietnam's Ministry of Public Security.
In the complicated development of the COVID-19 pandemic, to ensure safety, the US Police dispatched a special aircraft to Noi Bai airport to bring two criminals home.
The US police expressed thanks and highly appreciated the cooperation of the Vietnamese Ministry of Public Security.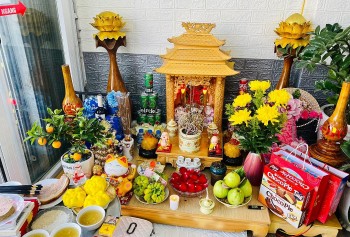 Handbook
Learn more about an ancient Vietnamese tradition that may bring you good fortune!