Vietnamese Student Works as a Court Interpreter in South Korea
Phuong won the Korean Government scholarship twice in a row before working as a Vietnamese interpreter at two courts in Seoul.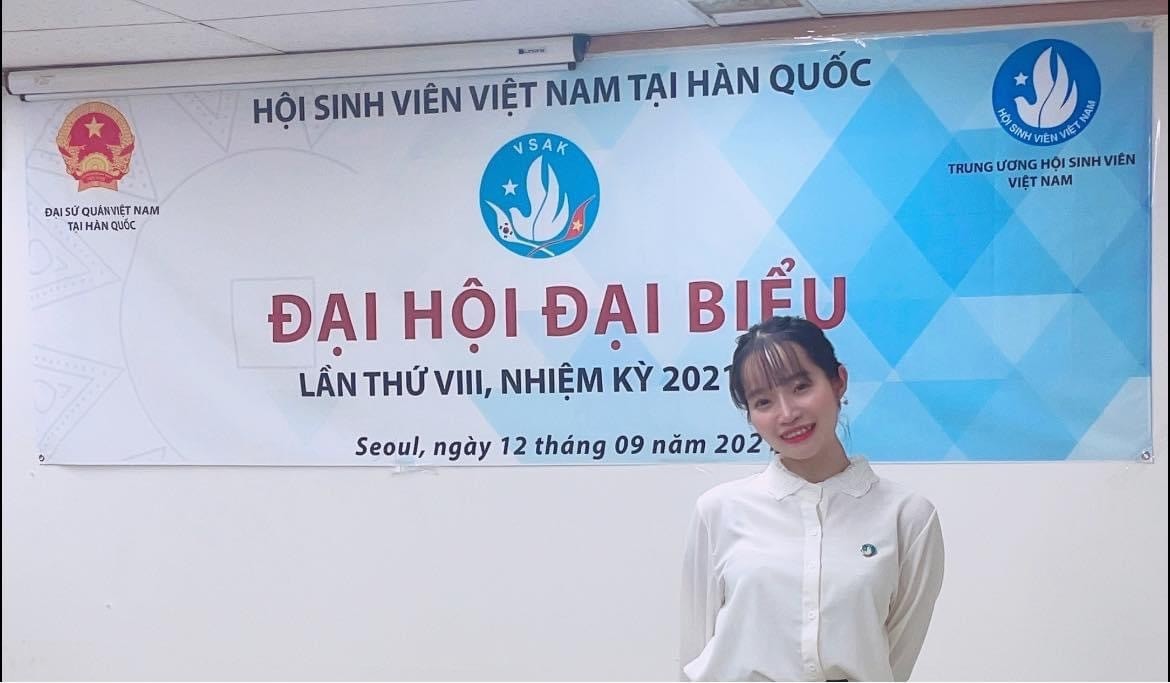 Lan Phuong is currently a member of the Executive Committee of the Vietnamese Students' Association in Korea
Nguyen Lan Phuong, 25 years old, is currently a third-year international law student at Soongsil University, South Korea. This is the third university that she has attended.
Journey to South Korea
Lan Phuong studied Social Work at the University of Social Sciences and Humanities - Hanoi National University, after finishing high school with not many achievements.
"Because I did not research about the course thoroughly, I became a university student with no directions. I asked myself: Will I study to get a degree even I do not like the course? My 20s cannot be so superficial", said Phuong.
Lan Phuong realized that she liked the Korean language and planned to study abroad. Phuong spent six months studying intensely, preparing for the university entrance one more time. As a result, Phuong entered the Faculty of Korean Language and Culture, University of Languages & International Studies (ULIS), Vietnam National University (VNU).
"I had been studied hard to maintain a good academic record in the first year, then I achieved TOPIK 4 (certificate of Korean language) and won a scholarship to study one year at Chung-Ang University, Korea. The scholarship covered the full tuition fee.
The little girl eagerly went to South Korea in February 2018. Lan Phuong looked for a part-time job to cover living expenses after the first three weeks. She worked for a cosmetic company that was planning to invest in Vietnam.
"I also did self-study and was very interested in law. I faced the dilemma once again. Would I return to Vietnam to finish my studies and get a bachelor's degree in the Korean language at the end of the exchange semester, or start over?."
In the end, Phuong decided to stay in Korea even though her friends and parents were all dissuaded because they thought she was wasting time.
"My mother wanted me to return home after graduating, working as an interpreter for a Korean company with a stable salary. I had nothing but dared to dream and good health to do what I wanted. I chose to study Korean and law at the same time", Lan Phuong shared.
Lan Phuong enrolled in the Faculty of International Law at Soongsil University in 2019 with TOPIK 6 certificate. She received a full tuition-free scholarship for the first semester and became a first-year student for the third time.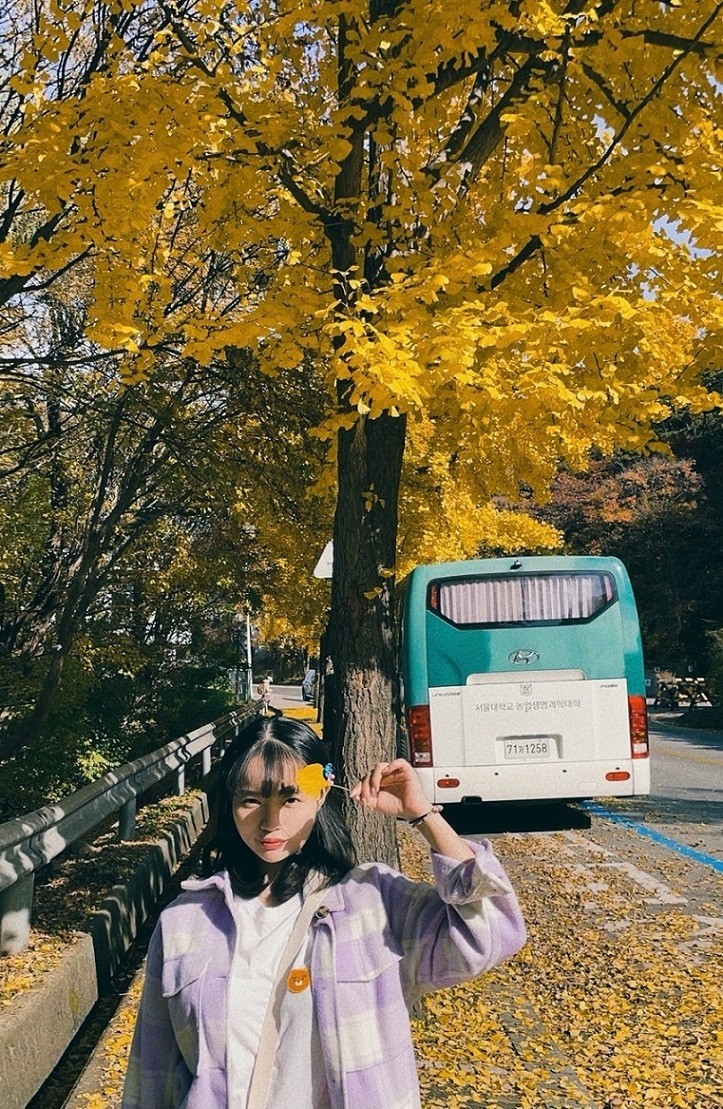 Lan Phuong in Korea
Dream of becoming a lawyer
Lan Phuong's course is taught in English and Korean. Although she is fluent in Korean, Phuong needs to learn a lot more to study 100% in Korean.
"At first, I didn't fully understand the technical terms. For example, the word "petition" is synonymous with the word "cow" in Korean, and when I asked the professor about it, the whole class laughed.
"Law students also need to know more about Korean history and society. When a teacher talks about a social issue as a legal example, just mentioning a few keywords like the name of the event, all Korean students know, but I have no clue. I record the lecture and look for it online later", Lan Phuong said.
Lan Phuong also works part-time jobs in interpretation and media, and her day usually starts at 4 am. She always has a clear plan so her work does not affect her studies.
Thanks to her constant efforts, Lan Phuong achieved good academic results and received the GKS scholarship from the Korean government twice in a row with the amount of 500,000 won/month. She also went to Mongolia to participate in volunteer activities to plant trees to stop desertification.
In March of this year, Lan Phuong was interviewed by the international broadcasting station KBS World Radio, owned by KBS.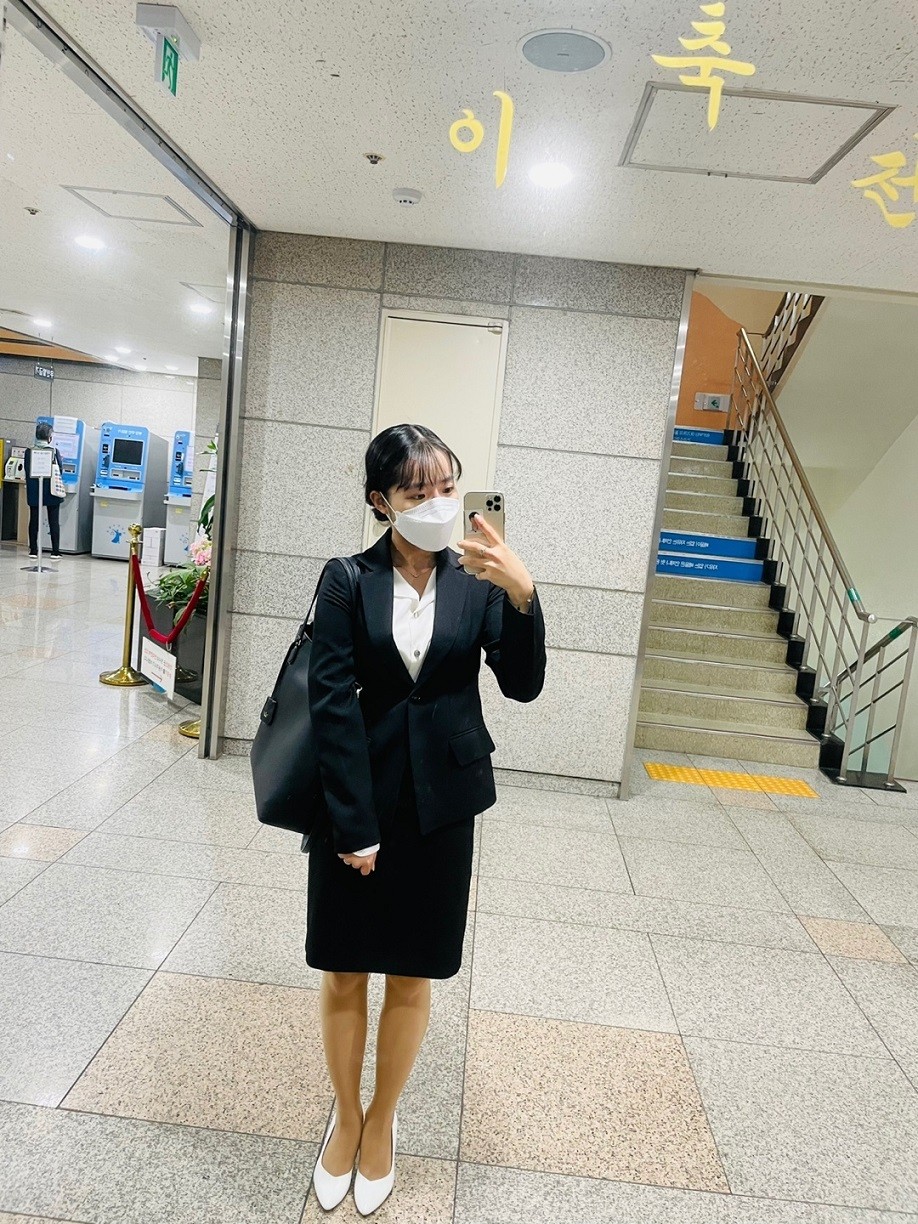 Lan Phuong works as an interpreter at the court
Lan Phuong got the certificate of court interpreter after six months working at a law office. She got the job as an interpreter for the Seoul Southern District Court and the Seoul Western District Court in the early selection of 2021. Lan Phuong always scrutinizes the file and the indictment to not miss any important details.
"I will never forget the happiness at the first time I have contributed to protecting the employee rights, ensuring justice for the employees. That motivates me to strive harder."
Lan Phuong said she wanted to take the Korean Bar Examination in the future. Although she knows that foreign lawyers in Korea can work as Foreign Legal Consultants only and have no opportunity to practice South Korean law, Lan Phuong still wants to pursue the career.