Vietnamese students in Australia and job search strategy
The Vietnamese community in Australia is quite large and lives in all parts of the country. However, not all Vietnamese people succeed when setting foot on this prosperous land. The profession of Vietnamese people here is extremely diverse. So what do Vietnamese people in Australia do and how to find a good job there, especially for new graduates?
For international students in Australia, finding a temporary job during school such as serving a restaurant, cooking, selling, farming ... is relatively easy. But finding a long-term office job suitable for the profession you study may be much more difficult than in Vietnam because Vietnamese students do not speak English as well as a native, without working experience in Australia and with their cultural differences. You must have a specific strategy to find a good job.
Ms. Truong Nguyen Thoai Giang, from Binh Duong, is currently working for the Australian Government, shares her experience in finding part-time jobs in this country.
Ms. Thoai Giang at the office. Photo: provided by Thoai Giang on vnexpress.
Find a job as soon as possible
Previously, when I was a student in Vietnam, once I saw a newspaper publishing a small business to hire a secretary, I immediately came to apply, but I was asked to come back when finishing my studying. In Vietnam, most companies accept only graduates with university degrees and work full-time. In Australia, on the other hand, companies start accepting internships after students have completed their freshman year of college.
I have been looking for work since I first arrived in Australia, starting with advertisements on the university website and on the internet. Seeking the job ad regularly also helped me have time to prepare my resume to submit when I got a suitable position. After completing my first year of university, I applied for an internship at KPMG, one of the four largest accounting and consulting firms in the world (Big 4). This was my first time doing an official job interview in Australia. Though I didn't pass, thanks to this interview I realized my weaknesses, and learned many lessons.
From previous December to February of the following year, full-time employees often took annual leave so KPMG and many other companies needed short-term helpers. Students also get a summer vacation, instead of returning to Vietnam for Tet, you should take the opportunity, stay and wholeheartedly look for work. You also should not wait until graduation to find a job because then the pressure will be great. If you can't find a paid job, you can volunteer to gain experience. Because if after 2 years of graduation, you still cannot find a job, your knowledge may be lost while your experience is not available, and it would be more difficult to find a job.
Invest in your resume (CV) and applying letter (cover letter)
It took me time to refer many job applications before writing and going to the student support service in the university for consulting and editing. The staffs there could assist in completing your resume, helping you exploit qualities and experiences that you sometimes don't realize. For example, if you work well while studying and still have good results, it proves that you know how to manage your time.
Many nights I struggled to think about how my resume would stand out from the hundreds of other resumes. I had working experience in Vietnam but not worked in Australia so the only solution was to have an excellent transcript. Therefore, I rushed to study. As I expected, the mostly excellent (High Distinction) and Excellent (Distinction) transcripts made a good impression on many employers and was my ticket to many interviews even though I was a student at Victoria University, a second-level university in Melbourne.
To pass the preliminary round, you must have a resume and cover letter satisfying all the requirements of the employer because the chance of being called for an interview is only about 2%. My friend who has experience in recruiting personnel for the finance department of a private company revealed that normally a position has more than 200 resumes, the HR department will use the software to select about 5. According to her, the company first reads the cover letter, if it is found attractive, it is then turned to see the file and called to interview.
She also advises not to spread the mass profile but selectively submit, edit the cover letter and resume to suit the requirements of each position, as well as use the specialized language of the employer. Companies are also interested in the candidate's extracurricular activities, qualities and preferences.
Build beneficial relationships
If you have no work experience, no excellent transcripts, unable to create an impressive profile, the fastest way to get a job is to ask someone you know for a recommendation. 90% of Vietnamese start their first job in Australia through acquaintances.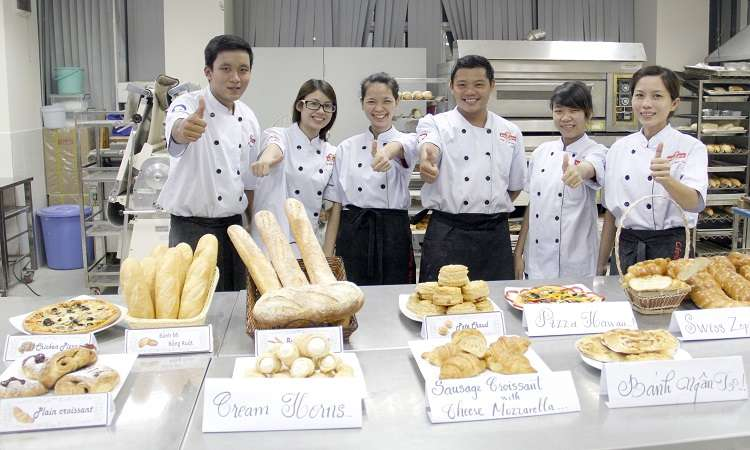 What do Vietnamese people in Australia do popular?
When I first came to Australia to study, I only knew 2 people. After one semester I got to know all the teachers of the subjects I studied because I made an appointment to see them every week to ask questions. In class, I bonded, exchanged all my classmates, especially local ones, developed old relationships and built new ones. I think that with wide communication, the probability of getting a job will be higher. In fact, in the middle of my second year, I was fortunate to have a lecturer recommend my part-time job as an accountant to BAE Systems, a private British company.
Prepare before going to interviews and exams and accepting an interview invitation mean you have stepped one foot into the company, but to have a position, you must show good performance at the interview. So please prepare carefully, learn the form, content, time and the interviewer to develop a strategy of "winning people's hearts".
Knowing that the recruiter for BAE Systems was a student in my class, when I met, I took advantage of showing off my grades. Later when I got closer, I asked why I was chosen without experience and good English. She answered to be very impressed with my academic results. In addition, from her volunteer work, she judged me to be a kind person and thus sympathized.
When I got interviewed at Worley Parsons, an American consulting firm, I had 4 years working experience at BAE Systems so I was very confident. I remembered the future boss asking, "What is your weakness?". I replied that there were no weaknesses to me. So I got it. If on the resume you listed, for example good communication skills, then when you go to the interview you must prove it.
But the most elaborate probably was the time I prepared to apply for the civil service. In 4 weeks from the time I received the invitation to the exam day, I went to the library to borrow 3 books on numerical reasoning, verbal reasoning and abstract reasoning for practice. While Australian students have learned this knowledge since childhood, this is a flaw for me as well as many Vietnamese international students, so they must try hard.
In addition, the recruitment agency also had a group work inspection session and individual interviews with each candidate. I prepared a short story for each issue, memorized it, and sat in front of the mirror to practice speaking for hours every day. I remembered them asking about my hard work experience to get closer and more friendly with fastidious colleagues. I said to find out their person's interests, often talked about the topics they loved also, after a while, the colleagues became happier, ready to help when be asked.
Learn English and persist in finding a job
Ultimately, I think the most important thing to get a good job is to speak English fluently. Learning English is a long process, so don't wait, get started now.
When you have tried your best but luck has yet to come, do not be discouraged, please persevere and constantly learn and improve yourseldf. In Australia, on average, new graduates with no experience may take about a year to find a suitable job.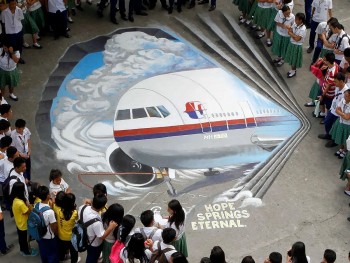 World
The world might never know what really happend when these planes went off the radar. Let's take a look at some of the unsolved mysteries of aircraft disappearances.