Vietnamese students in Taiwan donate free meals to the local homeless
A group of Vietnamese students in Taiwan launched a program donating free food to the local homeless to thank Taiwan for its successful efforts to curb the spread of the COVID-19 pandemic.
The Students Helping Initiative Program (SHIP) — about 20 Vietnamese students, as well as new immigrants and their children — and parishioners of Saint Christopher's Church in Taipei handed over more than 100 chicken drumstick mealboxes to homeless people at Taipei Railway Station, the city's main transport hub, according to Focus Taiwan.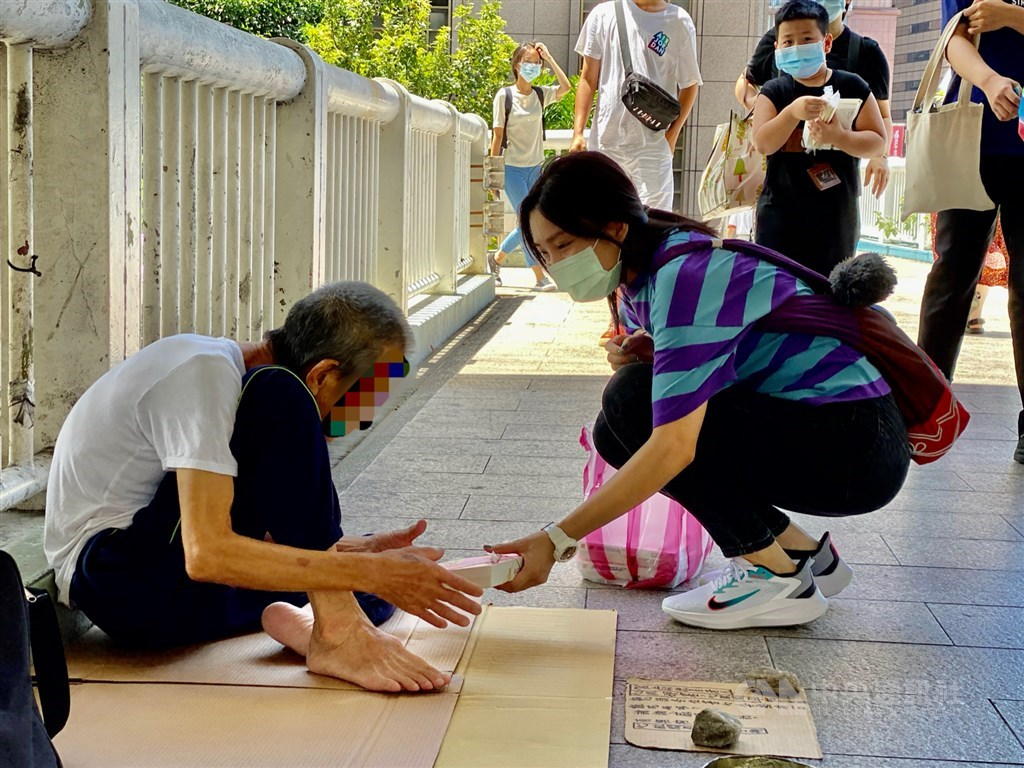 A Vietnamese student hands out a packed lunch box to a homeless man near Taipei Main Station
Photo: Focus Taiwan
Sister Mary Nguyen, a Vietnamese nun, said that the purpose of the program is for students to find joy and happiness by serving the community.
"We want them to learn and understand that they are receiving a good education from Taiwan, and they can show their appreciation for the country by giving back to society," Nguyen said.
The lunchboxes were all prepared and packaged by the students, Nguyen said, adding that they raised the money for the ingredients by selling cooked food in the summer holidays.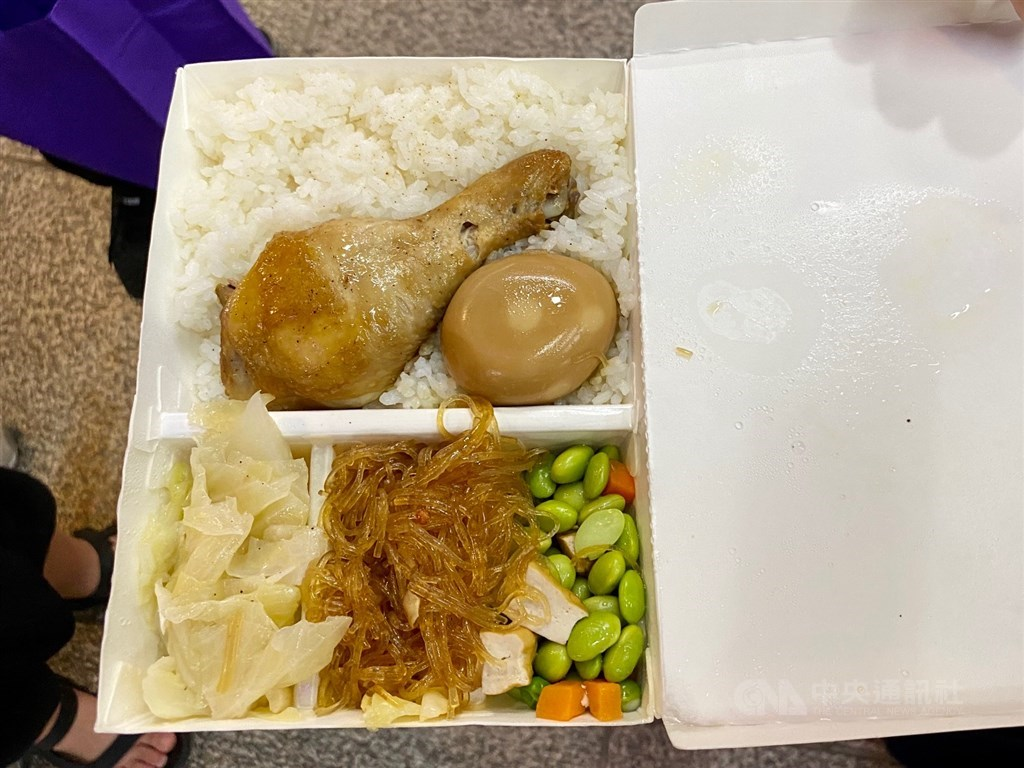 One of the chicken drumstick lunchboxes that was handed out to homeless people at Taipei Main Station
Photo: Focus Taiwan
The homeless people were happy to receive food— for many, it was their first meal of the day — and eagerly opened the packed lunch as soon as it was placed in their hands, or on their makeshift bed of cardboard and newspapers.
"Thank you very much," a man in his 60s said. "I have been waiting the whole day for this meal."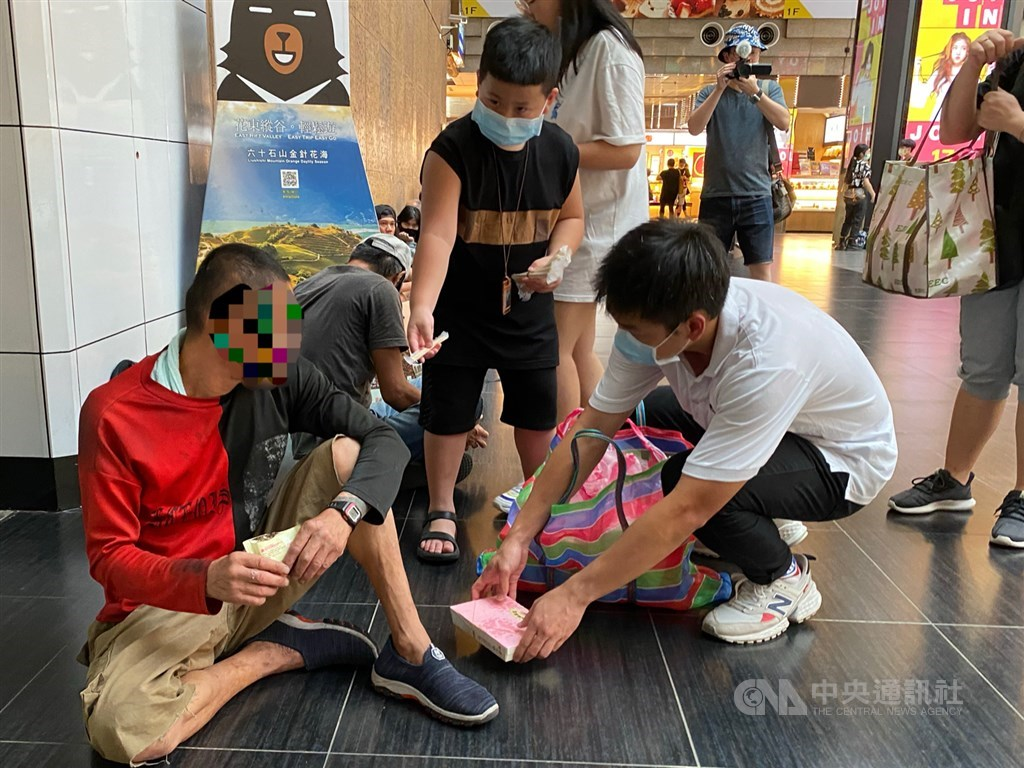 Photo: Focus Taiwan
The program shows the gratitude that migrants and international students feel toward Taiwan for its swift and successful prevention measures against the novel coronavirus, said Father Gioan Tran Van Thiet, the assistant parish priest at Saint Christopher's.
"This program shows that international students appreciate Taiwan and they are not only here for study but they can also provide their assistance to the local community," Thiet told CNA.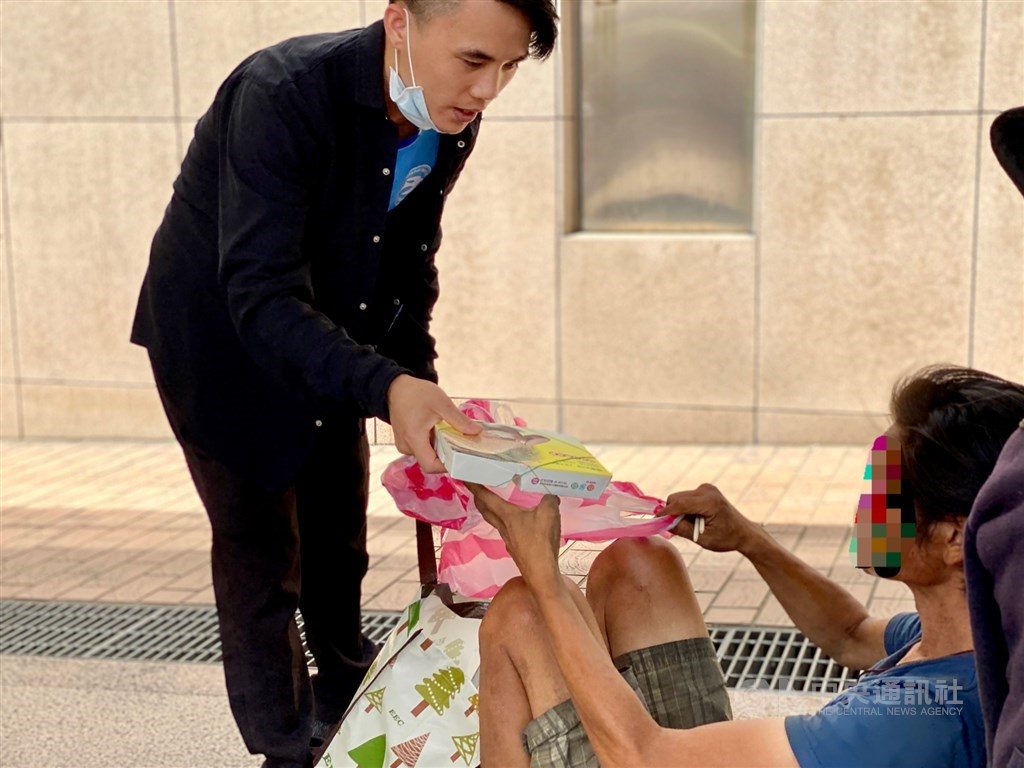 Photo: Focus Taiwan
Tam Nguyen, a 24-year-old Vietnamese research student at National Taiwan University of Science and Technology, said that Taiwan's success in controlling the pandemic has allowed him to be able to concentrate on his studies.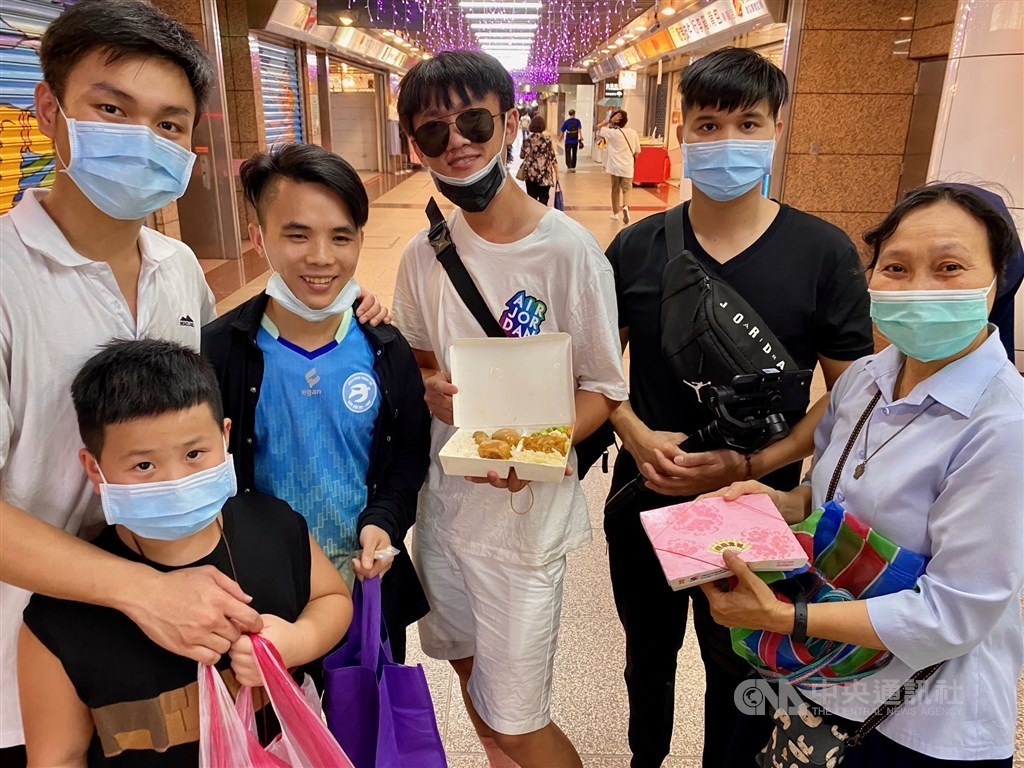 Vietnamese students with Daughters of Charity St. Joseph's Community Sister Mary Nguyen (R)
Photo: Focus Taiwan
Lien Tong, a 26-year-old master's student at National Taipei University of Nursing and Health Sciences, said the program is not simply about handing out free food to homeless people; it also shows that the students are willing to share what they have with the community.
The free-meals program will continue, with food to be given on the first Saturday of each month in various locations in northern Taiwan.
The goal is to help homeless people, the elderly, and disabled children, Thiet said, adding that food will also be available for international students to take at the church.
"Currently we are ordering cooked food from restaurants, but we are also exploring ways to have the students help make the food, so this way they can feel more directly involved in helping people," Thiet said.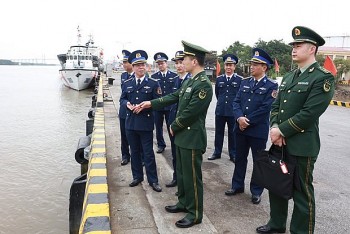 Focus
Vietnam Coast Guard exchanges with other countries