Mask export restrictions lifted for export promotion
Prime Minister Nguyen Xuan Phuc has allowed the lifting of a cap on medical mask exports for garments and medical equipment protection and local producers can benefit from rising demand for medical masks abroad amid the Covid-19 pandemic as long as domestic demand is met.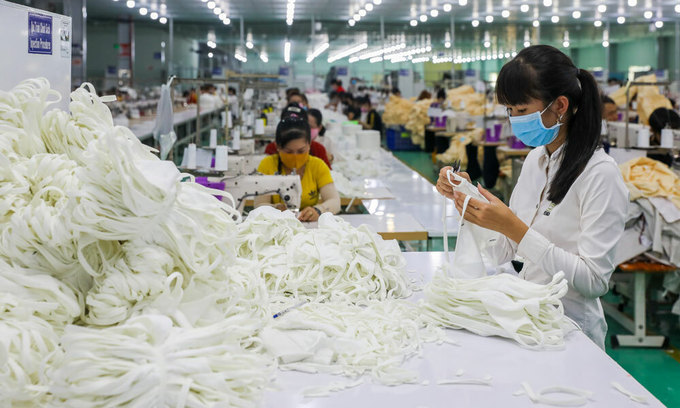 Employees manufacture masks at a factory in the southern province of Long An. (Photo by VnExpress)
The garment industry was suffering an unprecedented crisis due to COVID-19, but the pandemic also brought significant opportunities for Vietnam to become the world's face mask factory.
It was reported on vietnamnews that many garment producers hit hard by the COVID-19 pandemic recently invested in producing face masks as a solution to cope with the difficult time and take the opportunities arising from the supply shortage.
Some received export orders worth millions of dollars, a positive sign for the garment industry which was under huge pressure from the pandemic.
Recently, Garment 10 Corporation Joint Stock Company said that it received an export order for 400 million medical face masks worth US$52 million, together with orders for 20 million cloth masks from a US partner and two million cloth masks and six million medical face masks from a German partner.
TNG Investment and Trading Joint Stock Company also shipped millions of anti-bacterial cloth masks to the European Union during the past month. TNG was also investing in producing medical face masks which was expected to start production from May.
Anti-bacterial cloth masks helped TNG's sales in the domestic market in the first quarter of this year increase by 10 per cent against the same period last year.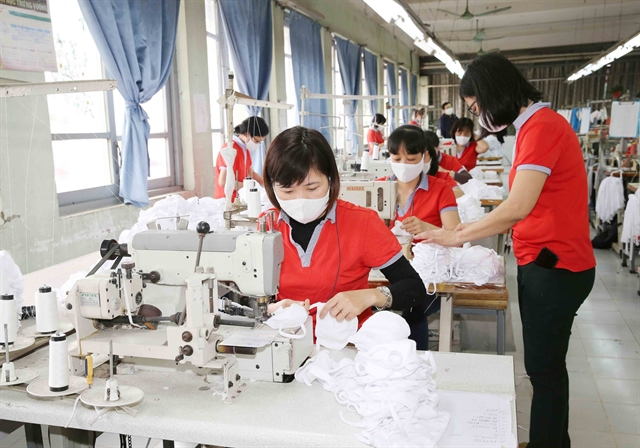 Chien Thang Garment Joint Stock Company produces cloth face masks. The COVID-19 pandemic was bringing significant opportunities for Vietnam to export face masks. - (Photo: VNA/VNS)
According to the Ministry of Industry and Trade, 50 domestic producers which reported to the ministry alone had a total production capacity of eight million face masks per day.
Besides, some companies, such as Nam Dinh Silk Textile Joint Stock Company, were now capable of producing anti-bacterial cloth.
The ministry said that Vietnam's face mask production capacity could be increased much further.
Therefore, for this to happen, Prime Minister Nguyen Xuan Phuc has allowed the lifting of a cap on medical mask exports, protective garments and medical equipment, informed vnexpress.
He has emphasized that such items can only be shipped to countries severely affected by the Covid-19 pandemic.
A previous government resolution had imposed an export cap of 25 percent of a company's production.
Phuc urged the Health Ministry to quickly complete procedures for the government to make adjustments to this resolution.
There is a high demand for masks and medical equipment in many countries, and Vietnam should not miss this opportunity, he said.
The Health Ministry says there are 68 medical equipment exporters in Vietnam and the Ministry of Industry and Trade estimates that 50 of these could together produce 200 million masks a month.
Many garment companies have received orders for hundreds of millions of face masks from buyers in the U.S. and E.U.
Industry insiders said shifting from garments to masks would allow companies to keep production going and pay employees, mitigating losses caused by canceled orders, which are estimated at over $470 million.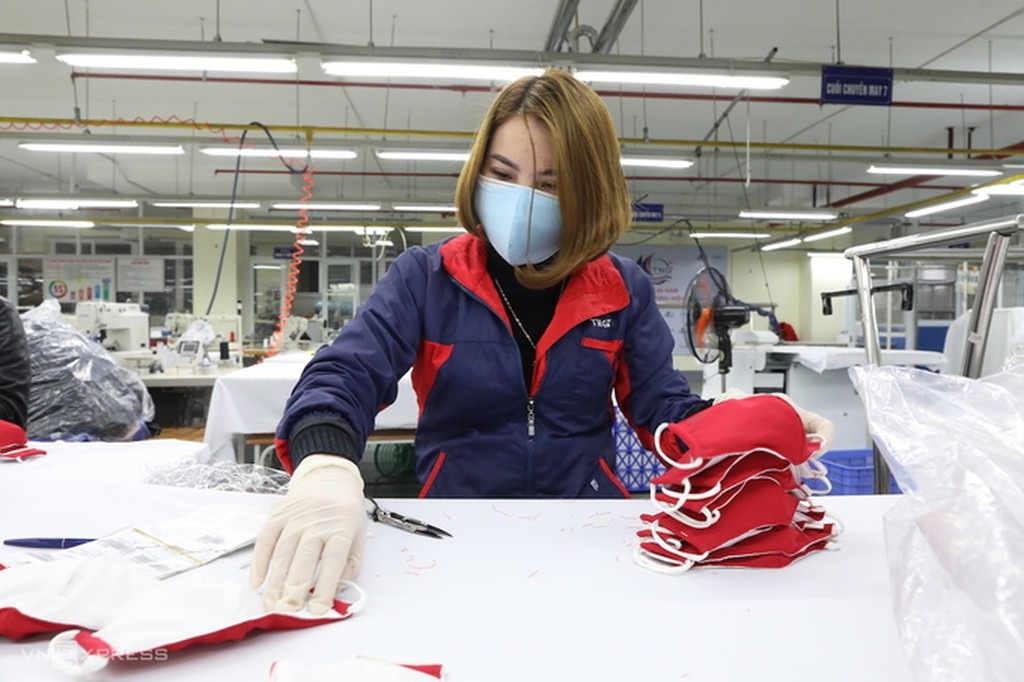 A worker working in TNG investment and trade Company for face mask production (Photo:baodauthau)
There are around 6,800 textile businesses in Vietnam. Last year they exported goods worth $32.8 billion, up 7.8 percent year-on-year, with the U.S., the E.U. and Japan being the largest buyers.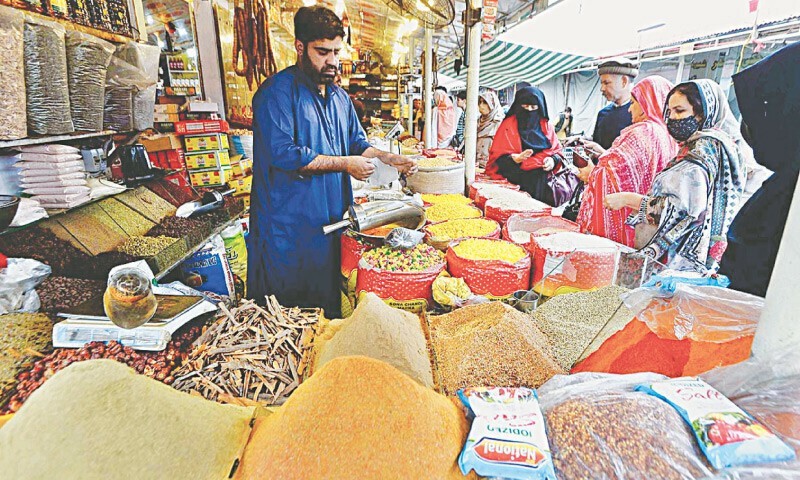 Economy
Annual consumer inflation once again accelerated after cooling in the previous month, rising to 29.2 percent in November, mainly due to a substantial hike in domestic gas prices, official data showed on Friday.
December 05, 2023 | 08:00
Economy
"The trade relations between Israel and Vietnam have yielded substantial achievements, bolstering economic growth and mutual prosperity. Over the last few years, the bilateral trade volume has witnessed a significant increase, paving the way for new opportunities and partnerships," said Nir Barkat, Israel's Minister of Economy and Industry
November 01, 2023 | 17:14