Vietnam's 'Urban Jungle' House Wins 4 International Architecture Awards
The house is 252 square meters and located in a residential area that is near a green park, with trees planted from the front of the house to the inside
Architect Vo Trong Nghia and his team has combined green trees into his design, which turned the house into an extension of the surrounding environment.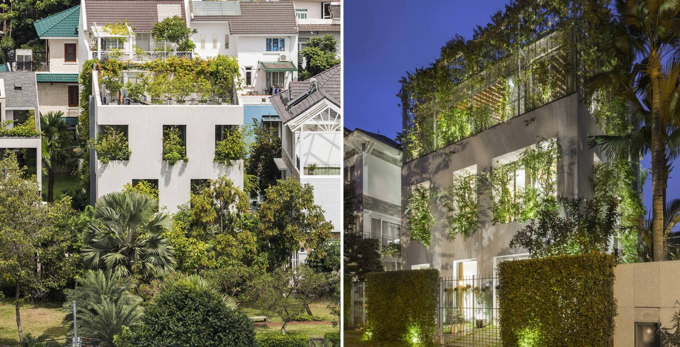 Photos courtersy of Hiroyuki Oki
Inside the house, the architectural team "cut" a three-storey square through the diagonal direction of the section, providing natural ventilation and reducing the use of air-conditioning.
In the first floor, the living room blends with the greenery outside. Greenery inhabits every corner of the house, which is built a thick block shape, creating a private and quiet space. Each floor is a mini indoor park. The trees provide a cool shade and blocks the house from the heat or direct sunlight, which lowers the temperature on summer days.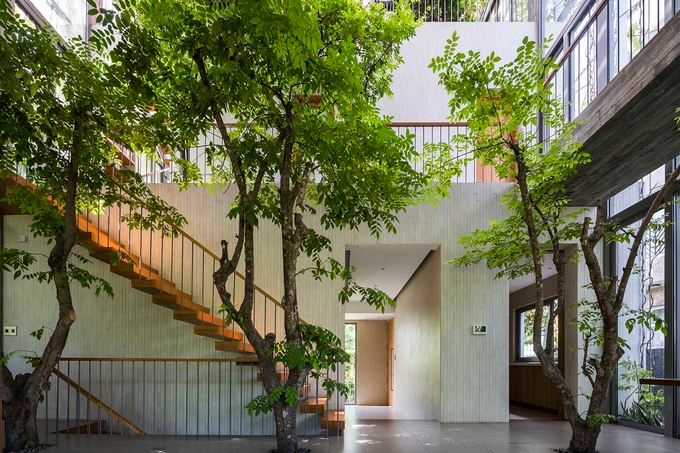 In a space created by a block that cuts through three floors, the living room blends with the greenery outside. Photos courtersy of Hiroyuki Oki
The roof beams casts linear shadows into the house's interiors while allowing natural light into private spaces.
With the cool idea of bringing trees into the house, the project won the Architecture – Environment – New Category of Architizer A+ Awards. This is an architecture award established by Architizer, the largest community of architects in the world since 2013. After a year full of challenges, Architizer's A+Awards 2021 honors architects and architects with striking ideas and strive to create a more sustainable living environment in the future.
Before that, the house also won DFA Design for Asia Awards 2020, Dezeen Awards 2019 and FuturArc Green Leadership Award 2019.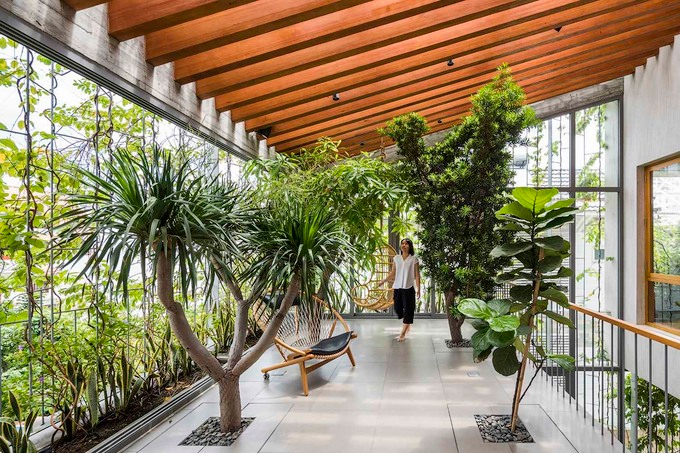 The floor space is opened diagonally upwards, providing natural ventilation throughout the property. This naturally minimizes the use of air conditioning. Photos courtersy of Hiroyuki Oki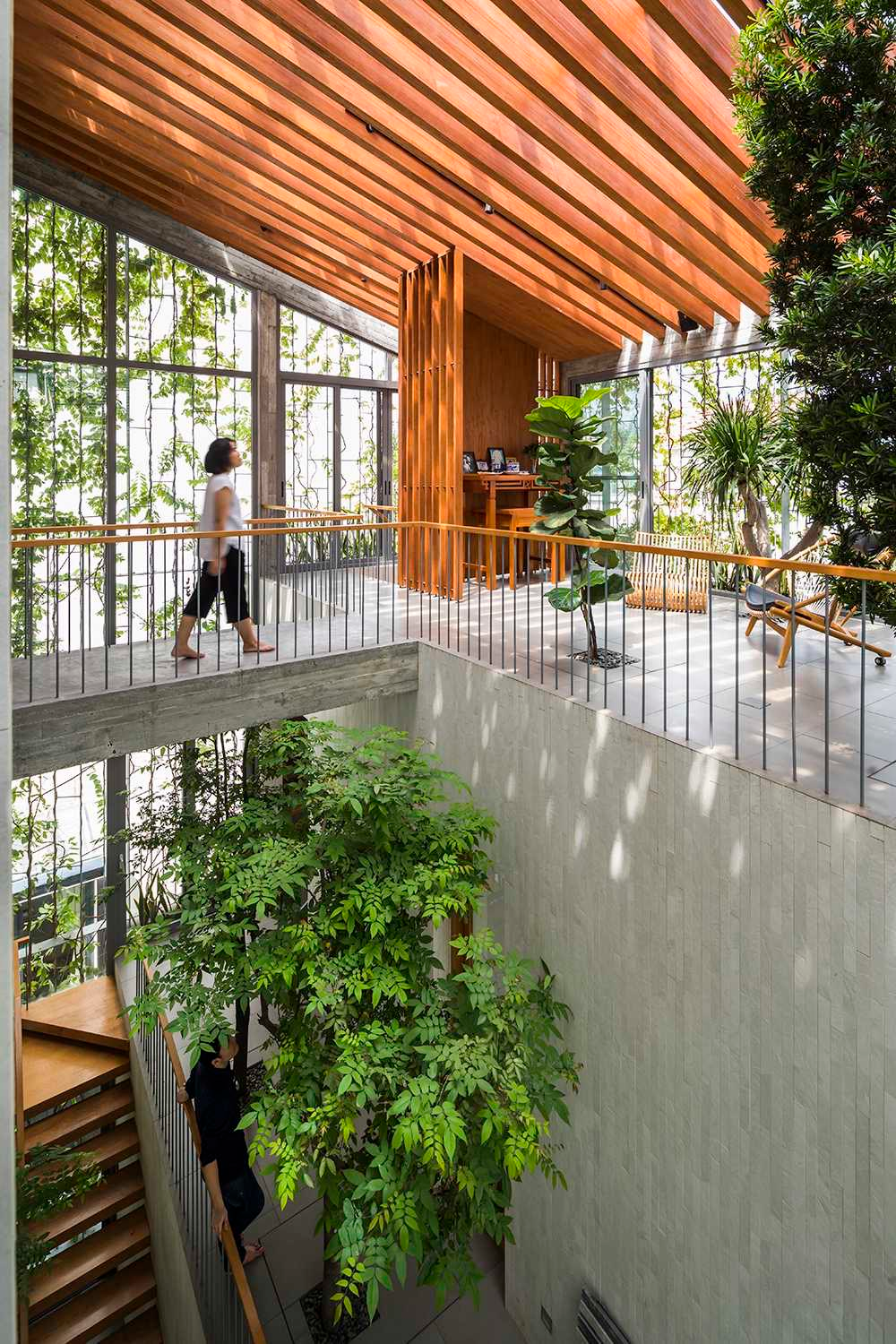 Even corridors in this house are lined with big trees. Photos courtersy of Hiroyuki Oki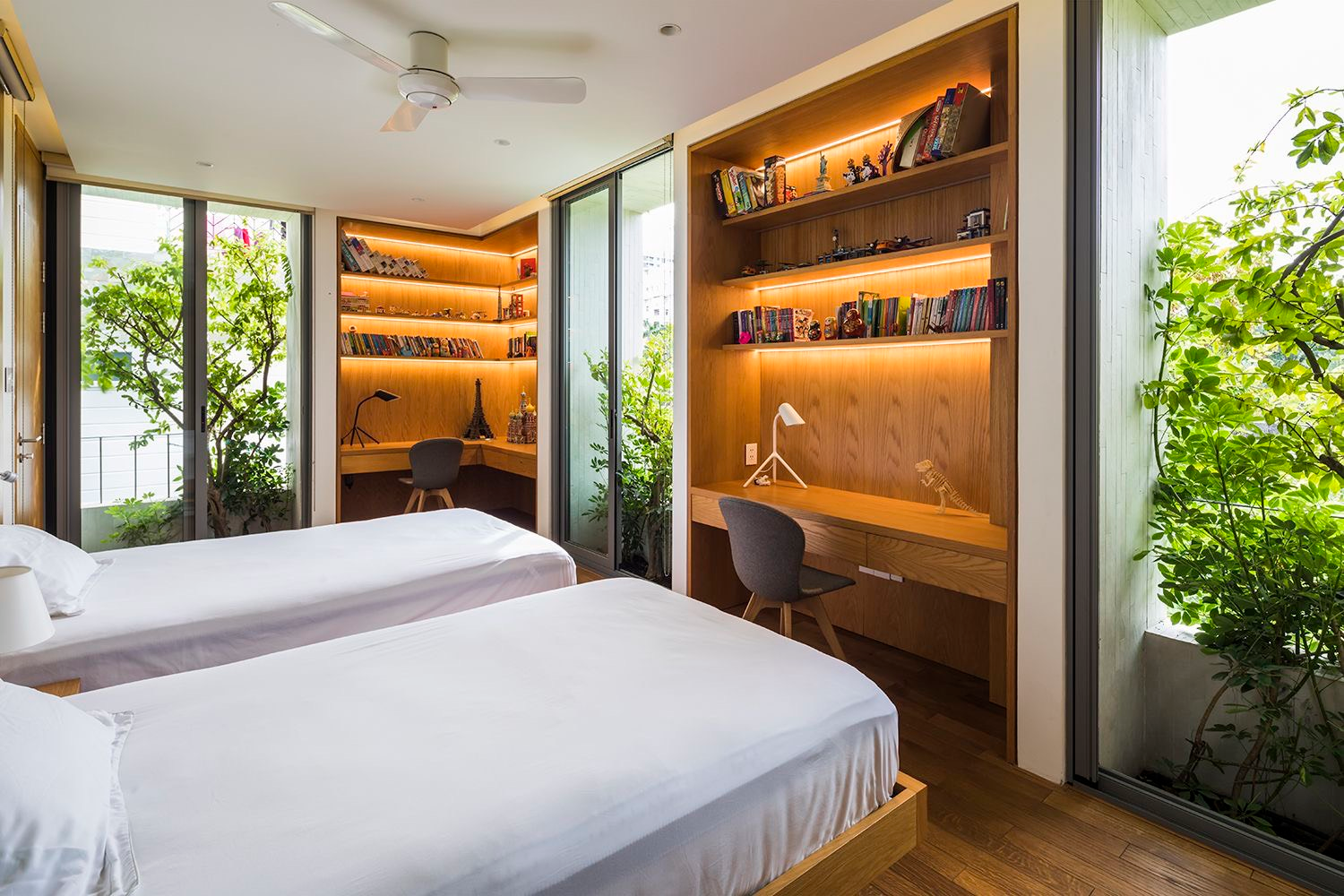 The bedrooms are greened by more than wooden shelves and the usual potted plants. Vines and trees planted just outside andglass walls provide shade from the sun and natural light. Photos courtersy of Hiroyuki Oki.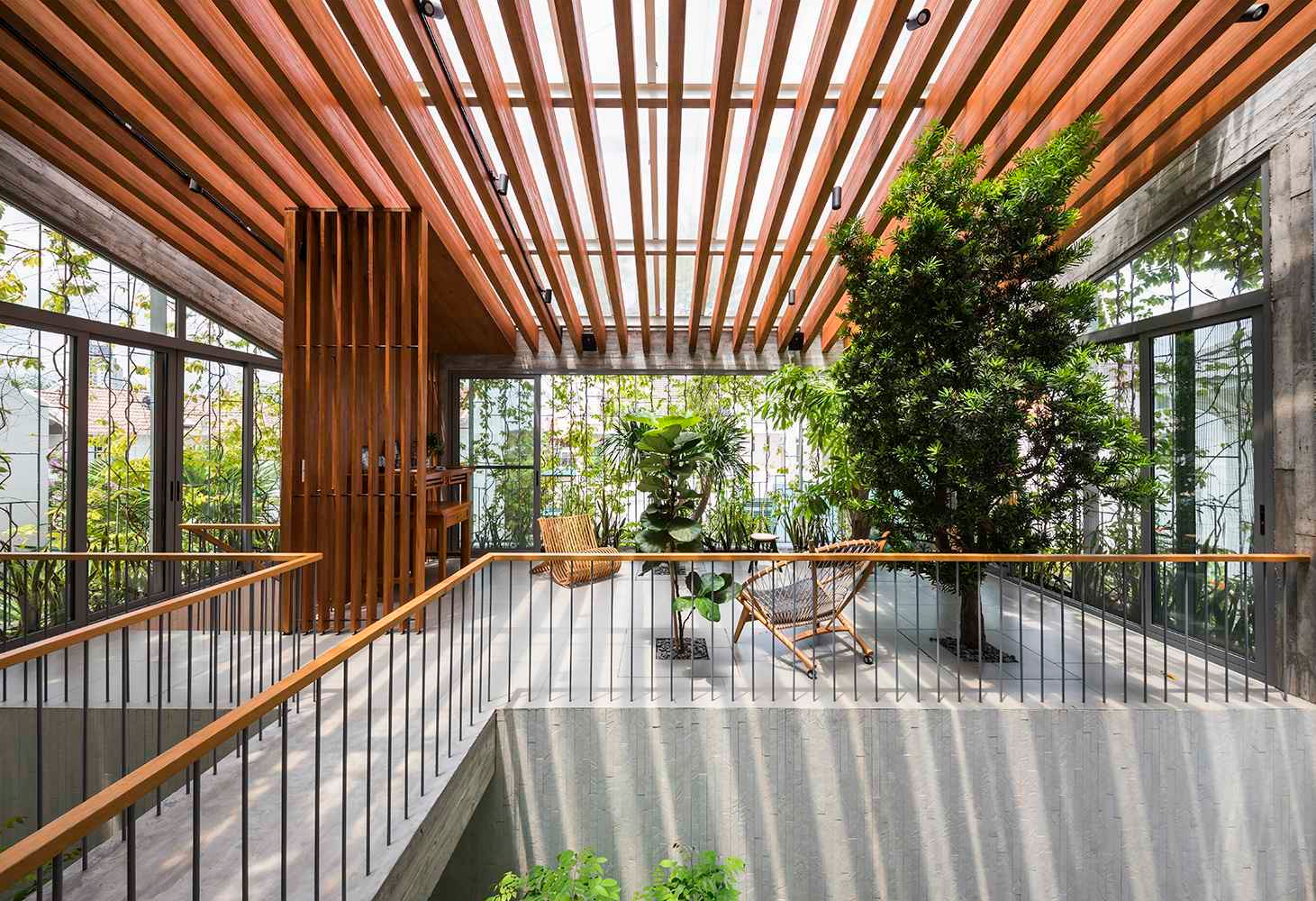 Despite a lot of indoor space, the greenery allows the house to blend seamlessly with its lush green surroundings. Photos courtersy of Hiroyuki Oki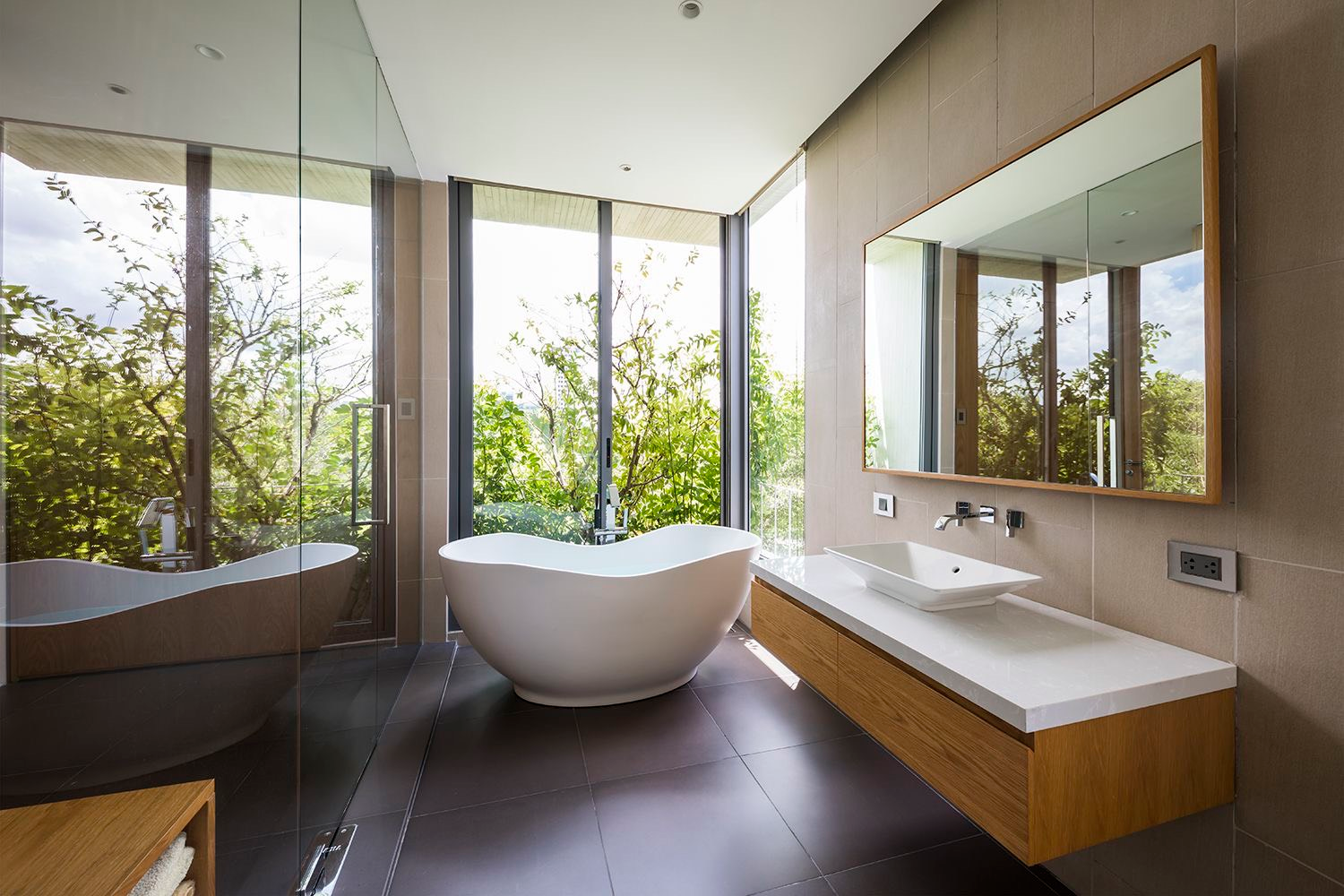 The bathroom's space and luxurious furnishings match that of a high-end resort. Photo courtesy of Hiroyuki Oki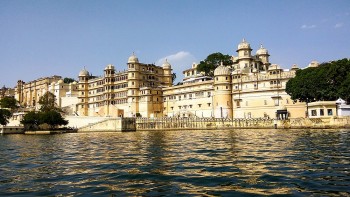 Travel
The ancient port city of Hoi An in the central province of Quang Nam has entered the Top 15 cities in Asia selected by Travel+Leisure's World's Best Awards 2021.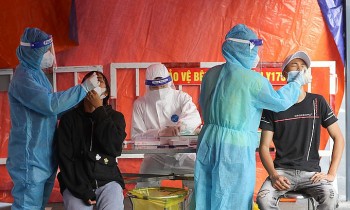 National
The country's Covid-19 tally during the latest wave has now risen to 663,232 while the number of infections since the pandemic initially broke out stands at 667,650, ranking 47th of 222 countries and territories globally.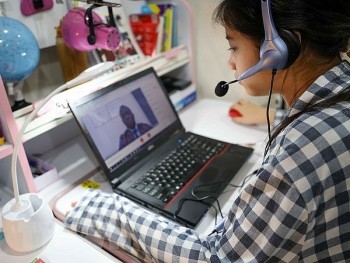 Friendship
The Dariu Foundation and Blancco Technology Group signed a cooperation agreement to provide used computers for students and pupils in difficult circumstances.