Virgo Horoscope 2022: Yearly Predictions for Love, Financial, Career and Health
Virgo Horoscope 2022: The predictions strongly suggest you be careful in all matters, especially in the initial months of the year. Also, look at your actions while you go for any decisions in your life during this year.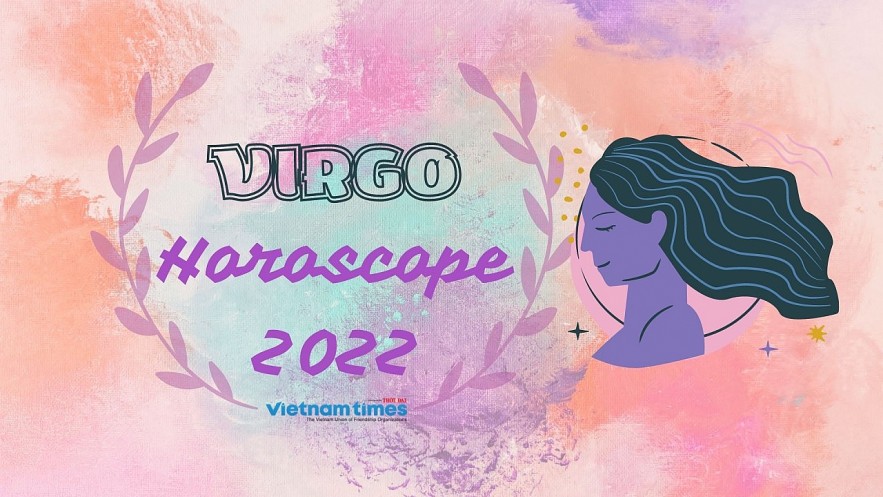 Virgo Horoscope 2022: Yearly Predictions for Love, Financial, Career and Health. Photo: vietnamtimes.
Yearly Planetary Horoscope
In 2021 all the Mutable signs got the better end of the stick. With all this action happening in the Fixed signs, a Virgo like you has likely had to mainly deal with other people's problems, but not so much your own. This year this trend continues with a minor alteration: romance. With Jupiter ingressing into your 7th house, relationships will go a lot smoother than last year. Especially for those of you who were born during the day, Jupiter is your most benefic planet, and as you'll see through the course of this report, 2022 is very much the year of Jupiter.
According to gotohoroscope, even though establishing relationships may come more comfortable to you this year, there's still a Venus retrograde in January. With that in mind, be patient if things seem to be going backwards in those areas of your life. The retrograde will also be happening in your 5th house of pleasure, party, and all things right, so January may not be the it month. Still, this is a transit that doesn't even last for all of January, so it's nothing major to worry about. Just tread these waters slowly. Things will really get kicking after it.
One thing to be aware of in regards to relationships, though, is the slow Neptune transit that's still happening in your 7th house. This can make for dreamy situations that almost seem too good to be true. If you're one of those Virgos who are very suspicious of apparent perfection, know that if you ease yourself into the romance, there's a good chance of those suspicions dissolving away. The same goes for those of you who are already in a relationship. If any circumstance arises, it makes you feel like your partner is trying to hide something, instead of being silently skeptical, asking them if everything is okay. You won't regret it. The Jupiter and Neptune combo is good for illusions, and more often than not, they're only in our heads.
March gets a little weird with the first Mars and Uranus aspect of the year. Both planets will be forming a square between your 6th and 9th house, which could put some pressure on your health. It would be wise to pay a visit to the doctors just for a regular check-up. But this could be something as simple as making some adjustments to your daily diet. This same aspect happened last year. So, there's a good chance of it being a simple recap of past events. On the other hand, the 6th house is also the place of labour. If health is not the manifestation of this transit for you, this could also point to a hectic schedule at work that yields low rewards. As frustrating as it may be, it's nothing that you can't overcome.
As we leave Mars and Uranus behind, we invite both benefic planets for a party in your 7th house in April. This month will be the day of a Venus and Jupiter conjunction on Venu's degree of exaltation. Long story short, this is just fancy astrology talk to refer to the possibility of a knight in shining armour (or a princess) popping up into your life. Of course, this also accounts for the happily married, and we all know how occasionally our spouses turn into frogs. This transit is here to revert that spell. Be ready for some real movie moments shrouded in romanticism. This is also a very fertile planetary configuration, which could be auspicious to those trying to get pregnant, but if you're not those, Virgo, you already know what to do.
However, Jupiter won't stay in your 7th house for the whole year. In May, the Greater Benefic will switch signs as it ingresses into Aries and, therefore, your 8th house. This is the place of getting bills paid, loans, and even suggesting the earning of money you didn't have to work for. Overall, Jupiter will continue to give you his good fortune all the way until early 2023. If you have Venus in your 2nd house, though, do be wary of overspending. The excitement that Jupiter can bring can easily be lost if you have a tendency towards splurging.
As we enter the Summertime, the most prominent transit of the year takes place. Triple conjunction between Mars, Uranus, and the North Node will be happening in Taurus, which can cause quite the ordeal. This is an earth-shaking transit that can change the structures of the whole world. Since Taurus is Virgo's 9th house, this can suggest a big move or a long-term trip. Though, the most all-encompassing theme that you find with the 9th house is the idea of faith and belief. These events could come to shake your view of the world, and you may even start looking into different religious practices as a source of comfort. August will be life-changing.
Moving on, in October, we have the last Saturn and Uranus square. This is the transit responsible for many of 2021's unexpected moments. Since this is the last one of a few decades, here we'll bring some closure to anything that was swept under the rug in the preceding year. When Uranus is involved, resistance is futile. Embrace the change and go into the next year with an open mind and a clean slate. This will tough on some 6th house matters, which involve health, so it would be wise to keep your health checked throughout the year to minimize any unforeseen circumstances this transit could bring. Though, like aforementioned, this is also the house of labour, which could also indicate some trouble with subordinates, or if you work under someone, your boss.
After such a tragic fall, the year comes to a close in a relatively menial manner. All the spooky transits are gone, and all that's left is a Jupiter retrograde that sends the most giant planet of our solar system back into your 7th house. This could mean you'll spend the end of the year revising the honeymoon phase of the first quarter, which is a rather pleasant reward for overcoming those last two challenging transits. This summarizes 2022 perfectly: A Virgo tale of romance and drama.
According to Style Caster, 2022 has just begun, Virgo, and you're in the mood to have fun! Lucky for you, your Virgo January 2022 horoscope predicts a month filled with passion, but there may be times that passion gets too hot to handle. However, a new moon on January 2 will light a flame in your fifth house of creativity, encouraging you to reconnect with your artistic side.
However, because Venus is still retrograding through your romantic fifth house until January 29, you may struggle to find that "spark" in your love life. You may even feel like the things have grown stagnant or stale, prompting you to spice up your relationship or rethink the way you date. But remember—desire does not always lead to love, respect and longevity!
You might feel even more confused by January 14, when Mercury—your ruling planet—stations retrograde in your sixth house of work and health. This could make it harder to get back on the horse when you fall behind, but it's also bringing your focus to the issues you've been forgetting to prioritize.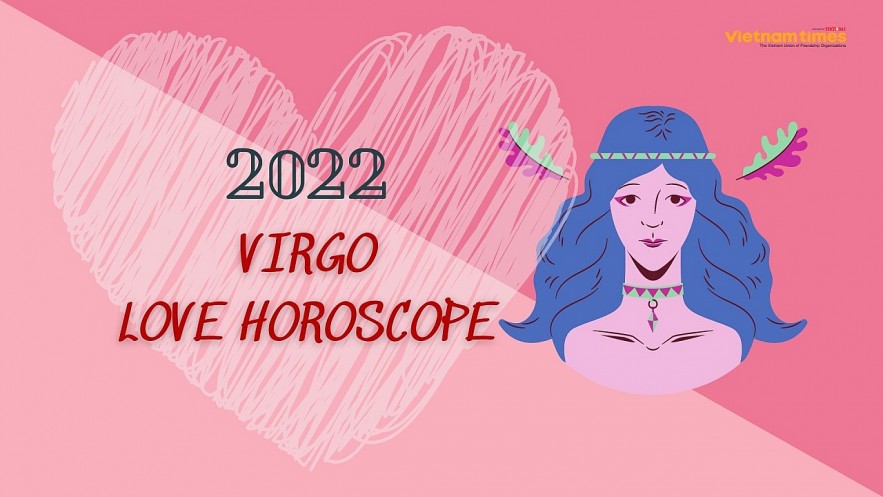 Virgo Love Horoscope 2022. Photo: vietnamtimes.
When Mercury retrogrades back into your passionate fifth house on January 25, it will encourage you to reconnect with what brings you joy and pleasure. A message from an old flame may even light up your phone, tempting you to respond. Who knows? Rekindling a past romance is always tricky, but revisiting old feelings can reveal a lot about how you feel in the present.
Come January 19, it should start feeling easier to get organized! This is when the sun enters your productive sixth house, highlighting the ways in which healthy habits can make all the difference in your quality of life. By January 24, you might even feel like you're getting your mojo back! Mars will enter your playful fifth house, making your quest for happiness even more urgent. This shift will also heighten your desires and increase your need for sexiness.
As the month comes to its final days, a dramatic breaking point may be reached. On January 28, Mercury retrograde will join forces with Pluto, deepening your need for art, love and satisfaction. Just remember, turning to something that provides you instant gratification only is far less sustainable than something with long-term promise!
Luckiest day: February 16, 2022
We're kicking off the year with a month of Venus retrograding through the romance and passion sector of your chart, which could bring up feelings about past hook-ups and prompt some major re-evaluation when it comes to your sex and dating preferences. However, on Feb. 16, it'll be time to embark on a totally new cycle in love — and not just because it's Valentine's Day week. It's because love planet Venus and sex planet Mars will be coming together in your flirty fifth house for a fireworks-filled conjunction, offering up new romantic connections and an opportunity to fully integrate the lessons you learned during January's retrograde.
According to astrosage, for Virgo natives in the year 2022, these natives are more likely to get good results in their love life this year. However, at the beginning of the year, you are advised to be a little cautious as the month of January seems to be slightly unfavorable for you in terms of love in the relationship as Saturn in Capricorn might create some disturbance in your love life. Marriage proposals may get finalized this year. You may get disappointed by your loved ones. Virgo natives who are currently single may get into romantic relationships this year which may bring peace in life and maybe in long-term relationships. You can also expect mental support from your spouse this year.
According to the horoscope, a number of astrological events will have a beneficial effect on the love relationship of Virgo in 2022. In January and February, Mercury, the planet of the patron saint of the sign, will be in the constellation Aquarius, which will positively affect the search for new acquaintances and the emergence of romantic relationships. In March, the full moon in Virgo will push you to make important decisions: whether it be plans for a future life with a partner or a break in an outdated relationship. The horoscope suggests that a favorable time for the conclusion of marriage is expected at the end of August and September, when the growing Moon, the patroness of love Venus, residing in the constellation Virgo, and Mercury in Libra will have the greatest influence on personal life.
Lonely representatives of the sign have every chance of meeting their soul mate in 2022. At the same time, it is important to show your own initiative in time: to show sympathy, not to avoid confessions, not to be afraid of change. The love horoscope recommends that Virgos, who have long been in a relationship, often show tenderness towards a loved one. Employment at work, everyday problems, the interests of other people can somewhat distract the representatives of the earth sign from their marital duties. The feeling of stability in a couple should not lead to indifference towards the other half. Despite possible disagreements, by the end of the year, it will be possible to achieve harmony and mutual understanding in the relationship.
If you love your partner, then you may have to strengthen your relationship. It would be best if you likewise remained faithful towards your partner. Make sure that you're not hiding anything from your lover. To revive your bond, you need to spend a lot of quality time together. So, make the most of this time, try to plan romantic dinners, make plans to travel to the most exotic locations, beaches or mountains. It would be best to select places that would revive all the good times you both spend to get back to the lovey-dovey phase. Boyfriends should plan something special for their girl. Make her feel special and adore her to no end.
If travelling at present is not possible. Then you could plan various other things at home. For example, you bake or cook for your partner, and you can set up a house party. If your partner likes parties, you can go to bells and whistles otherwise;, you can opt for a quiet dinner at home. Make it a habit to have romantic movie nights, dinner nights.
Your efforts and your dedication to making the relationship work may help clear out all the misunderstandings. Your partner may feel the love and the actions that you are putting in the relationship. These efforts that you put in would bring you both considerably closer to each other, as ganeshaspeaks reported.
As per the Virgo family horoscope 2022, The family life of this zodiac will give mixed results this year. Because while the start of the year will be a little weak for the native, the middle part of the year will be average, and the end of the second half of the year will bring the best results for you. Especially in the middle of the year, you may have to face family disputes from April to September.
By the end of summer, Virgos will feel the desire to pamper their relatives with unexpected surprises and gifts, for this they will spare no effort or money. In the fall of 2022, it will finally be possible to relax with your family on a warm coastline or abroad. The horoscope advises to boldly hit the road, because even with a fairly modest budget, you will be able to have a good time and gain positive emotions. In December, family ties will help in solving an important issue. Preparing for the New Year holidays will delight you with frequent meetings and warm communication with loved ones.
Virgo Horoscope 2022 for Money
As per finance horoscope 2022 for Virgo natives, expect better financial conditions in the year 2022. This year may bless you with a lot of economic growth in many ways. You may get help from family members and friends for financial matters. Your expenditure may also be low and new sources of income open in front of you. You may also buy a property with expensive items this year. Be careful during monetary dealings. This year Virgo natives may also have to spend on health, but it is advised to pay attention to medical diagnostic procedures as there are chances that cheap services may lead you to some problems. The wrong action of an inexperienced doctor can cause serious harm not only to the body but also to your wallet.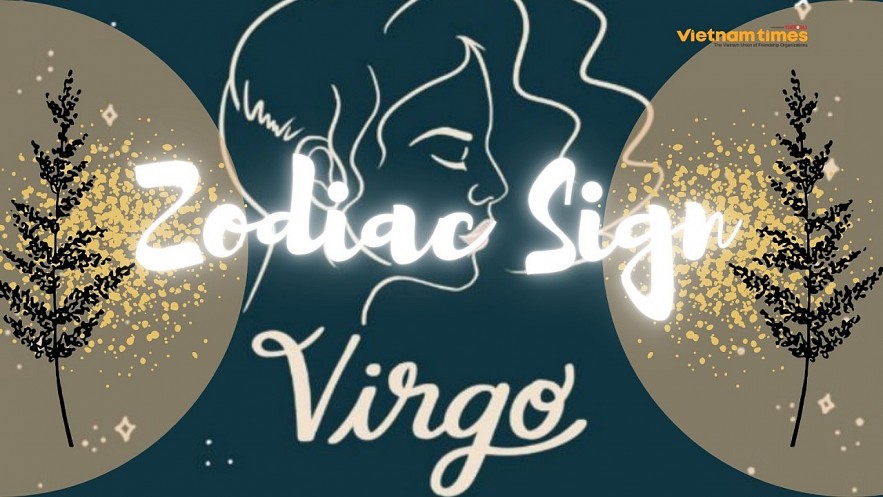 Virgo Zodiac Sign Horoscope 2022. Photo: vietnamtimes.
Virgos aren't expected to have major money problems in 2022. Nevertheless, zealous representatives of the sign will at times resort to austerity measures, limiting spending on their own needs. The Virgo will spend the accumulated funds on the needs of relatives and children. In the spring, the horoscope predicts significant cash receipts associated with a profitable trade deal, inheritance, premiums, and debt repayment. Part of the profits can be put aside for the future. In the summer, there will be repair costs. As a result, the originally planned budget will be significantly exceeded.
The financial horoscope for the zodiac sign Virgo recommends in 2022 is attentive to spending related to health. Paid medical and diagnostic procedures should be carried out in reputable clinics. Cheap services should be abandoned, since Virgos are highly likely to fall into the hands of charlatans in white coats. The wrong actions of inexperienced doctors can cause serious harm not only to the body, but also to the wallet, because for other people's mistakes you will have to pay with hard-earned money. In the second half of 2022, a significant increase in wages or additional income is possible.
According Astro Talk, as per the Virgo finance horoscope 2022, you shall bloom. The luck factor would help. You shall enjoy money as well as success. Multiple options would come to you in the initial months of the year. As for the second half, you have to take many precautions. You have to be in a checked zone pertaining to expenses, put a stop sign to your desire to live on lavishes, and spend money like a spree. You would possess more credits than your expectations. The big advice, the cards are showing in the Virgo yearly horoscope 2022, is to seek guidance from an expert and then take a step ahead in terms of money.
After the first quarter, in the month of April, the planet Jupiter will be directly impacting your house of income and profits. It will have a positive impact thus will bring a great opportunity to invest in new ventures. Because of the transit of the second house lord of wealth and Venus from the eighth house, sudden gain pertaining to property or land shall be there. This period may also bring profit from speculative markets and securities.
Investing in mutual funds could benefit the Virgo natives if such investment is made post the first six months of 2022. Also, don't be lured by high returns but invest in a stock or fund with a better track record. Moreover, for the ones involved in a family business, the finance horoscope 2022 for the Virgo natives suggests a surge in such business in the last two months of 2022. Talking about expenses, you may think of buying an expensive phone this year effortlessly to quench your materialistic need. However, some hectic issues around you may not allow you to enjoy the newness of the gadget in your hand.
Virgo Horoscope 2022 for Career
According to astrologyk, the winter months will bring some lull in their professional life to the Virgo zodiac sign. During this period, it will be possible to focus on other areas of life. In March, collective meetings and public relations events will be successful. In April 2022, the horoscope recommends Virgo to engage in attracting investment for business development, looking for partners and sponsors, as well as other financial issues related to work matters. With the onset of heat, many household problems will appear, so you will have to combine work and household duties.
The working horoscope for the second half of 2022 promises the representatives of the earth sign a rather active and prosperous period. In August, the patron planet Mercury, located in the constellation Virgo, will affect the efficiency of work processes, inspire ideas for improving professional skills. High labor productivity will increase the authority in the team and, over time, apply for a higher position. According to the horoscope, business trips, trips for the purpose of training or exchange of experience are likely in November. Interesting and highly anticipated offers from generous and prestigious employers are expected by the end of the year.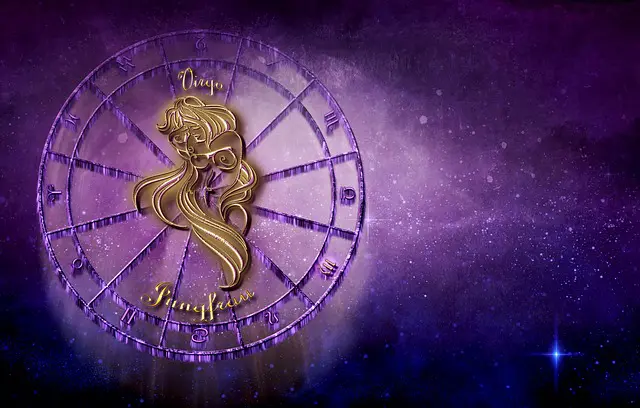 Virgo 2022 horoscope. Photo: astroguruonline
For Virgo career horoscope 2022, this year may be a good time for Virgo natives this year. Minor challenges and obstacles may arise throughout the year, which you may not be able to overcome with perfection. Corporate workers can expect promotion. Individuals who are planning to change industry work and maybe be able to do it better. People who are currently unemployed may get a job in 2022. It is advised to pay more attention to the activities of your co-workers and take every step wisely. Utilize your experience in the workplace to save yourself from getting into any unexpected situation.
What is required of you, though, at the moment would be that you research it. The right decision needs to be made. Suppose you get an offer from a big organisation. It would help if you did your homework about the company, growth, and stability before deciding. Since the times are favourable, the option of getting many opportunities is a possibility. So do not get intimidated with many options around. You could also get new opportunities in the form of freelancing or online. Remarkable, isn't it.
A freelancing opportunity could be incredible for you, as it is a platform where you can showcase your work and creativity. The opportunity may give you an added advantage and an added flexibility, as you don't need to stick to a physical location. Do try to make the best of this opportunity and all the best! Thanks to digitalisation, there are a lot of options right ahead of us. All you've got to do is to choose. Choose the right one. If you have time in hand, you can also upscale your knowledge base, and then you seek to look out for new work chances.
The mid-year may bring some difficulties for all those planning to change their job, but later this year, your hard work may start paying you off. If you implement calculative steps and perfect timings, the chances of good returns are high for you.
The year may present situations to perform exceptionally well in your professional pursuits. Hence as mentioned earlier, make sure you are thoroughly prepared. Since the chances are already high, hard work and strong knowledge may make it confirmed.
You can also participate in social gatherings, as it may be a kind of mood booster or a stress buster—a rather unconventional and positive change from the usual scene. In addition, going out mingling with people in social gatherings may help you network, and some may eventually become good friends as well.
You may also get the desired support from your boss. Your seniors may solely focus on the quality of your work. Try to maintain your performance at work as promotion and appraisal are also on the cards! As there is talk of promotion and appraisal, do not get into office gossip or politics. Stay away from office dramas, and also maintain strong communication with your seniors. Your performance may be in place, but don't get your professional achievements risked because of the petty things at work.
You may have to be extra vigilant of not falling prey to controversy during the latter part of August. Be sure you do not get any matters that could risk all the hard work you put in. "It takes 20 years to build a reputation and five minutes to ruin it. So if you think about that, you'll do things differently." – Warren Buffet.
Maintain a harmonious relationship with your business partner. Try to solve conflicts amicably. If there are any concerns in the business, try to talk the matter out. The conversation is crucial, as you need to be on the same page. Make sure you take your time and not jump into decision making soon. Keep the communication strong for the sake of the business. Business people should avoid taking business loans during this year. Instead, it would be best if you try to manage the existing funds for the business.
Virgo Horoscope 2022 for Health
The astrological horoscope does not predict serious health problems for Virgo. Some representatives of the sign will have to resort to planned cosmetic operations or procedures aimed at preventing diseases. In the spring, during the period of weakening of energy, the stars are recommended to actively strengthen the immune system: eat right, sleep more, play sports. However, while being in the fresh air, it is necessary to observe safety measures, since representatives of the Virgo zodiac sign in 2022 have a high risk of getting complications after being bitten by dangerous insects. You should also exercise caution when meeting stray animals to avoid serious injury.
The health horoscope suggests paying attention to the condition of the musculoskeletal system, solving dental problems. In summer, numerous chores should not distract from worries about your own body. It is important to periodically go out into nature, be in the sun, swim in reservoirs, and walk more often. It is during this period of the year that Virgos should avoid overwork and nervous tension. With the onset of cold weather, a deterioration in well-being is possible, which will help to cope with the caring attitude of loved ones. Representatives of the sign will meet winter in an excellent state of mind and body.
This year may prove excellent for matters related to your health, but your parent's health may be a matter of concern. Those who are suffering from hypertension may need to be extra careful during this year. On the other hand, this year may be full of positivism and good health for Virgo natives. You may be able to maintain a perfect balance between your health and your personal life.
Be very careful while driving, as the vehicle may cause harm. Wash your face thrice a day. Wear SPF as it may keep your skin healthy. This year makes sure you devote some time every day to relaxation by spending at least a few undisturbed minutes in a quiet spot to unwind and relax. You would need little help from an expert therapist. However, as habits take more time to leave, you may have to work towards the same. You may need some time and slots to keep yourself preparing.
The good part is that your efforts may not go in vain. Just have faith in your self-belief and also your ability to do things as they would be. Further, as the year would end on a good note, you would be happy with the way your life may take a turn. It would also be a phase where you would see your success coming your way quickly. Good health and fitness may be the reason for the same.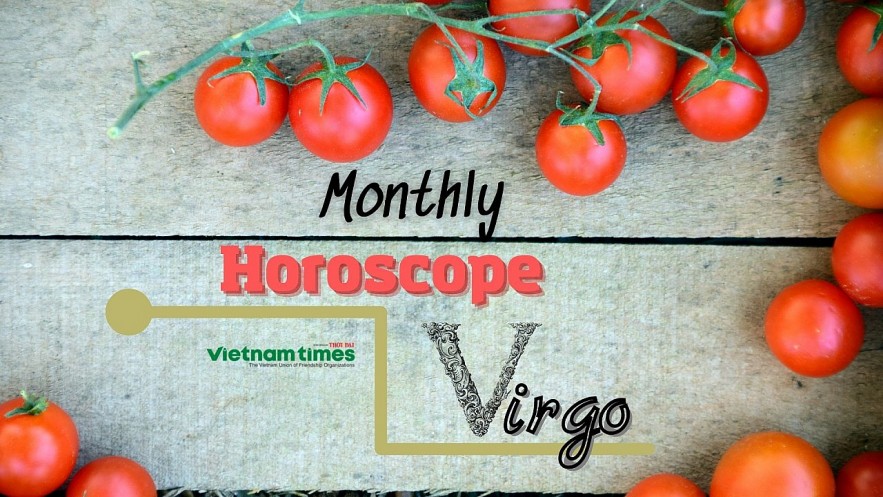 Virgo Horoscope 2022. Photo: vietnamtimes.
Virgo health horoscope 2022 says that you have to figure out what bothers you the most. Is it the stress of your personal life or your workplace ups and downs? Whatever the reason is, all you need is to focus on a strict diet plan and a stress-free mind. Avoid and stay away from all sources of tension and beware of those "oily stuff" you crave so much. Virgo yearly horoscope 2022 furthermore says that any signs of illness or issues you confront, greet a doctor without wasting time. Your delay might lead you to severe ailments regarding health and affect your wellness in a degrading manner. Also, beware of accidents! As you might face some in the third quarter of the year, as per the annual Virgo horoscope 2022.
You must relax even if you have been encountering some ailments for a long time. The annual Virgo horoscope 2022 for ill natives suggests you take a thorough checkup and properly follow your medication plan. Invest your time in healthy practices. In fact, if needed, go for some therapy and exercises as well. Also, Virgo annual horoscope 2022 predicts that you keep a regular check on your progress of improvement. Make sure you strictly follow what the doctors have asked you for.
A little distraction from that diet chart might cost you too much. The yearly Virgo horoscope 2022 says that you don't have to experiment much with your diet. Don't involve new items. Just keep in mind that you stay away from all that you feel shall unnurtured you in the long run. Also, the annual Virgo horoscope 2022 for diet planners foretells that you need to go low on your fats and involve more nutritious elements in your diet. If you have set some diet plans for yourself, make sure you stick to them firmly.
If you have been fit and well, then it's a great thing. But, being careless might twist some things for you. Virgo health horoscope 2022 for healthy folks suggests you not take things lightly. Make sure you do yoga, meditation, and all that is needful for healthy wellbeing. The middle months might go a bit rough. Thus, take very good care of yourself then. Stay alert around the vehicles and climatic changes as per the Virgo annual horoscope 2022.
Is 2022 lucky for Virgo?
For Virgo natives, the year 2022 will bring an abundance of opportunities, which one can use to make progress in life. This year will be more special in terms of career, finance and love. However, in all three aspects, you need to show much courage.
Which is the luckiest zodiac sign of 2022?
As per the horoscope 2022, Libra is going to be the luckiest zodiac sign in 2022. Libra will especially be lucky in love in 2022. Apart from Libra, Gemini, Taurus and Saggirtaius are also going to be lucky in 2022.
Which colour is lucky for Virgo natives in 2022?
As per our predictions, Green, yellow, and white are lucky for the Virgo in 2022. These people should avoid the Red colour in 2022.
Which stone is lucky for Virgo natives?
As mentioned above, Panna is one of the lucky gemstones for the Virgo natives. Other than Panna, diamond is also lucky for Virgo in 2022.