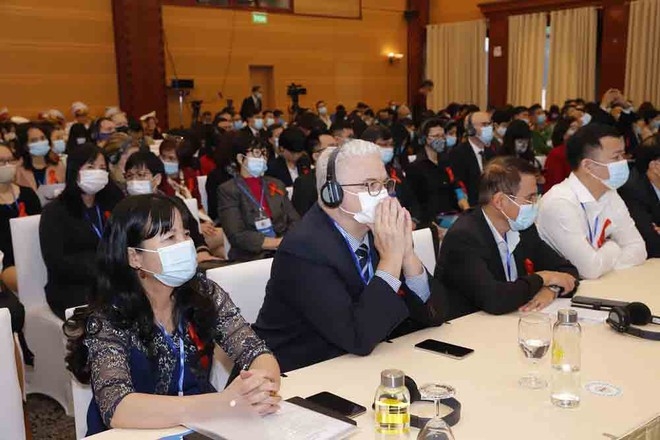 The meeting marks Vietnam's 30 years of relentless efforts in preventing and containing the HIV/AIDS (Photo: Thanh Nien)
Listed together with the UK, Germany, Switzerland as the top 4 with the most effective HIV?AIDS treatment worldwide, Vietnam stands a great opportunity to end the AIDS epidemic by 2030.
At the meeting on December 1 hosted by the Vietnam Ministry of Health summerizing the 30 years of HIV/ AIDS prevention and control in Vietnam, global experts have spoken highly of the country's success. Accordingly, the disease has been gradually controlled in Vietnam, with community infection rate down to below 0.26 percent.
Mr. Kamal Malhotra, UN Resident Coordinator in Viet Nam said Vietnam had been and would be a bright candidate in responding to HIV/ AIDS in the Asia-Pacific region.
Vietnam Ministry of Health at the meeting analyzed the 8 groups of solutions Vietnam has been adopting.
Diversified and effective HIV/AIDS prevention activities have gone a long way in the containment success. The wide distribution of free syringes and needles in 52 provinces, as well as free condoms in 55 provinces nationwide, proves to be an effective approach.
"We have provided free condoms to high-risk groups with the help of non-profits organizations. We've also run public awareness programs to mitigate the infection cases to bare minimum", Mr. Soren Bech, General Director of Reckitt Benckiser Vietnam Company, which owns the Durex condom brand was quoted as saying. "We believe the joint effort of individuals, organizations, enterprises will help Vietnam achieve the goal of eradicating the epidemic in the next 30 years".
The MV "(RED) ĐI ĐỂ TRÁNH DƯƠNG" (Wearing for "positive" prevention) has recently published by Durex on the occasion of World AIDS Day. The brand had earlier launched many such awareness-raising programs.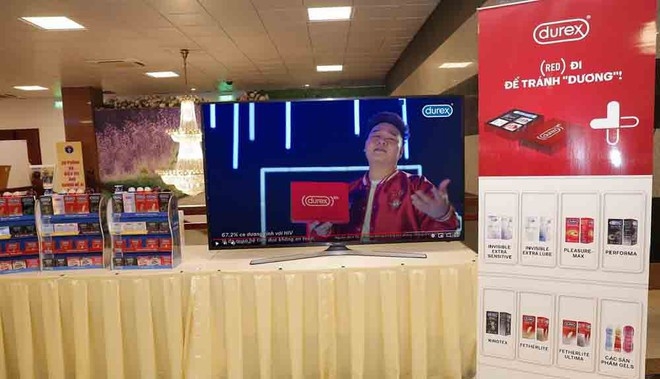 "(RED) ĐI ĐỂ TRÁNH DƯƠNG" is the lastest awareness-raising program about HIV/AIDS of Durex (Photo: Thanh Nien)
In the meantime, the country also enlisted technical support from international organizations to have faster access to modern technology and science, new initiatives and practical approaches.The Ministry of Health also attributed the success to Vietnam's innovative and sustainable financial mechanism. Vietnam's HIV / AIDS prevention and control program has gradually shifted to domestic financial resources instead of relying largely on international projects.
Jasmine Le