Why US Moderna Covid vaccine gets approval for emergency use in Vietnam
The government has announced today to approve the emergency use of the Covid-19 vaccine by U.S. firm. Deputy Minister of Health Truong Quoc Cuong has signed a decision to conditionally approve the Spikevax COVID-19 vaccine known as Moderna for urgent preventing coronavirus disease.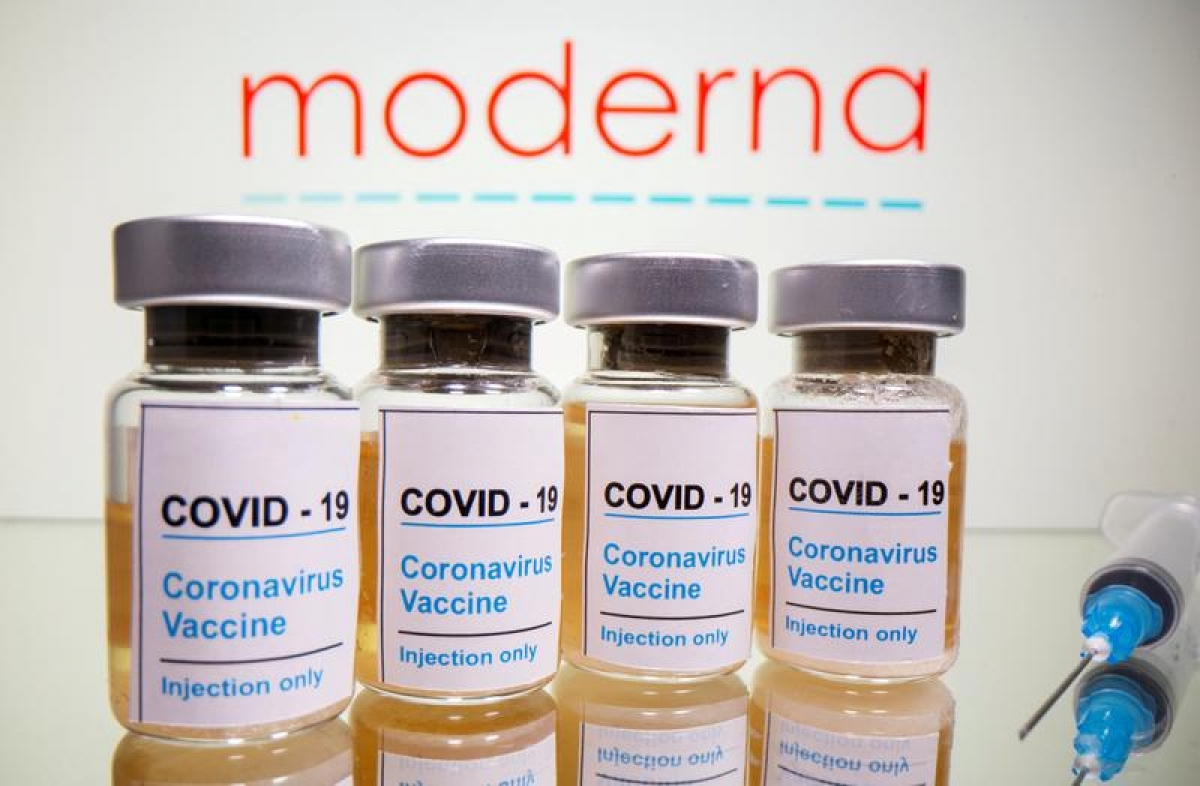 Moderna is said to be 94% effective against SARS-CoV-2. (Photo: Reuters).
Moderna is a vaccine for preventing coronavirus disease 2019 (COVID-19) in people aged 18 years and older. It is a suspension for intramuscular injection administered as a series of two doses (0.5 ml each) 1 month apart.
The vaccine contains a molecule called messenger RNA (mRNA) with instructions for producing a protein from the SARS-CoV-2 virus that causes COVID-19, according to European Medicines Agency.
Moderna is said to be 94% effective against symptomatic SARS-CoV-2 infections. Its safety profile is also similar to Pfizer's, with fatigue, headaches and pain at the site of injection among the most often cited side-effects, reported VOV.
The Vietnamese Ministry of Health said the vaccine was developed in the United States but could be produced in Spain and France.
In Vietnam, Zuellig Pharma is the sole distributor of the US vaccine.
Nearly 3.5 million doses of COVID-19 vaccines, mostly the AstraZeneca vaccine, have been administered in Vietnam so far this year, and only 172,994 people have fully received two shots.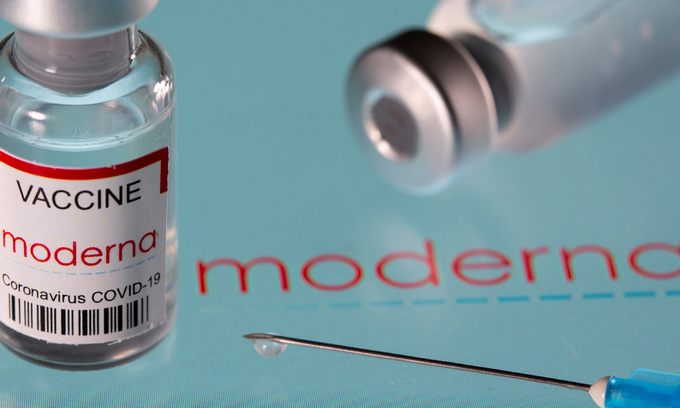 Vial labelled
It is the fifth to be approved after Russia's Sputnik V and those made by the U.S.'s Pfizer and Germany's BioNTech, China's Sinopharm and British-Swedish firm AstraZeneca.
It is developed from messenger RNA, or mRNA, which contains instructions for human cells to construct a harmless piece of the coronavirus called the spike protein that triggers an immune response in humans.
Some 53 countries and territories have been using the vaccine including the U.S., Canada, the European Union, the U.K., Israel, and Singapore.
The vaccine has proved 94.1 percent effective at preventing Covid-19 infection in people who received two doses and had no evidence of being previously infected, according to the U.S.'s Center for Disease Control and Prevention.
Vietnam has been using the AstraZeneca vaccine for its immunization program since early March, with almost 3.5 million people getting shots so far including 172,994 who have got both doses.
The country hopes to secure around 150 million vaccine doses this year to cover 70 percent of its population.
Why does Vietnam choose the Moderna vaccine?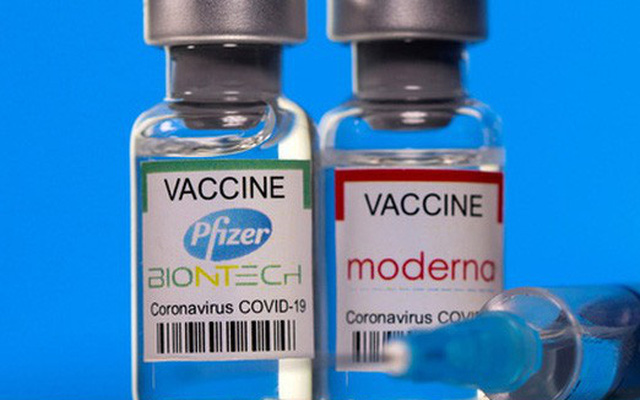 Vietnam is on the list of 55 million doses shared by the US vaccine. Illustration
Moderna vaccine is one of the most interested COVID-19 vaccines today and is widely used in the US and Europe. This vaccine has also been approved by the World Health Organization (WHO), based on the vaccine's safety and immunogenicity records. The COVID-19 vaccine named Moderna is also an mRNA vaccine like Pfizer and BionTech's COVID-19 vaccine, and one of the first vaccines to be included in the emergency use list by WHO.
Vietnam has placed orders for more vaccines from several suppliers and received around 2.9 million doses from its purchases and via the international COVAX scheme.
Health minister Nguyen Thanh Long asked Zuellig Pharma to supply Moderna vaccines to Vietnam as soon as possible so the country can cope with the pandemic effectively, Vietnam's health ministry said in a statement on Friday.
The Vietnam's branch of Zuellig Pharma, distribution partner of Moderna in Asia, was the one submitting the dossiers – with data on vaccine safety, quality, and efficacy updated to June 23, 2021 – for approval.
Zuellig Pharma Vietnam Co Ltd is responsible for coordinating with the vaccine manufacturers to ensure the production of the vaccines imported into Vietnam and to ensure the safety, effectiveness and quality.
The company must also coordinate with vaccine distributors and users to deploy a comprehensive drug safety system for this vaccine in Vietnam in accordance with the law.
After successfully containing the new coronavirus for most of last year, Vietnam is now battling an outbreak which includes the highly transmissible B.1.1.7 variant and B.1.617.2 variant.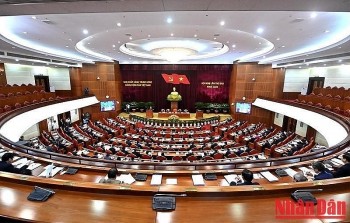 National
The 13th Party Central Committee discussed two important projects on October 4, the second working day of its 6th plenum.