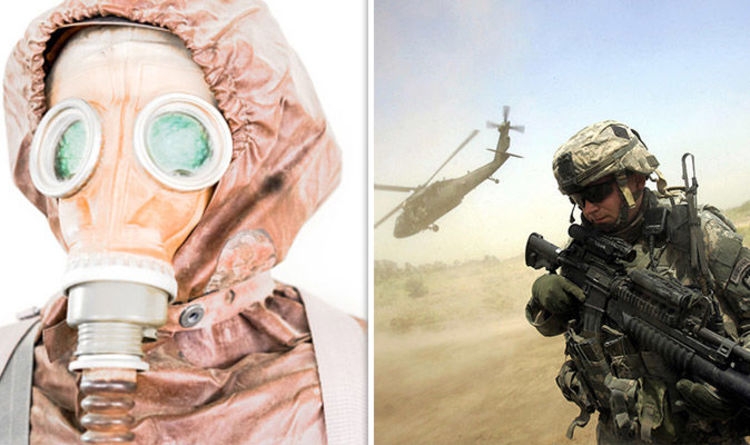 US officials claim China has conducted testing on its army in the hope of creating biologically enhanced soldiers (Photo: Daily Express)
US says China conducting biological tests to create super soldiers
China allegedly conducted testing on its army in the hope of creating biologically enhanced soldiers, according to the top intelligence official in the US, Guardian reported.
John Ratcliffe, who has served as Donald Trump's director of national intelligence since May, made the claims in a newspaper editorial, where he warned that China "poses the greatest threat to America today".
Writing in the Wall Street Journal, Ratcliffe said: "The intelligence is clear: Beijing intends to dominate the US and the rest of the planet economically, militarily and technologically. Many of China's major public initiatives and prominent companies offer only a layer of camouflage to the activities of the Chinese Communist Party."
Ratcliffe said China had gone to extraordinary lengths to achieve its goal.
"US intelligence shows that China has even conducted human testing on members of the People's Liberation Army in hope of developing soldiers with biologically enhanced capabilities," Ratcliffe wrote. "There are no ethical boundaries to Beijing's pursuit of power."
Ratcliffe, who previously spent five years as a congressman representing Texas, said he had "shifted resources" in the intelligence budget to focus on China.
Ratcliffe's spell as director of national intelligence is due to end in about six weeks, when Joe Biden is sworn in as president. Biden has nominated Avril Haines, previously deputy director of the Central Intelligence Agency, to the role.
The enhancement of regular humans engaged in law enforcement or military operations has captured the imagination of many film and TV directors over the years.
The film Universal Soldier, starring Dolph Lundgren and Jean-Claude Van Damme, tells the tale of soldiers who are genetically enhanced. The troops are capable of healing quickly and are stronger than normal men.
US government won't extend the deadline for a TikTok deal
The US government will not extend the Dec. 4 deadline for TikTok's Chinese parent to sell off the social media app, but it will also decline to enforce the executive order requiring the sale, according to a person familiar with the matter.
The move will allow negotiations between TikTok and US officials to continue.
TikTok has been hammering out the details of a proposed deal with the US government to resolve allegations that the app poses a spying threat. TikTok and its Chinese parent, ByteDance, proposed a deal earlier this year that would bring in US investors such as Oracle and Walmart.
TikTok declined to comment. The Treasury didn't immediately respond to a request for comment.
Despite blowing past the Dec. 4 deadline, the Trump administration will not attempt to impose any fines or other consequences on TikTok for the time being, the person said. Negotiations in recent weeks have led to some progress and only a few outstanding issues remain, the person added.
The reprieve was described as an open-ended commitment, with no specific timeframe for negotiations to be completed. But, the person said, the government is "highly motivated to get this finished" and said the lack of a specific deadline indicates the government's confidence that a resolution is near, according to CNN.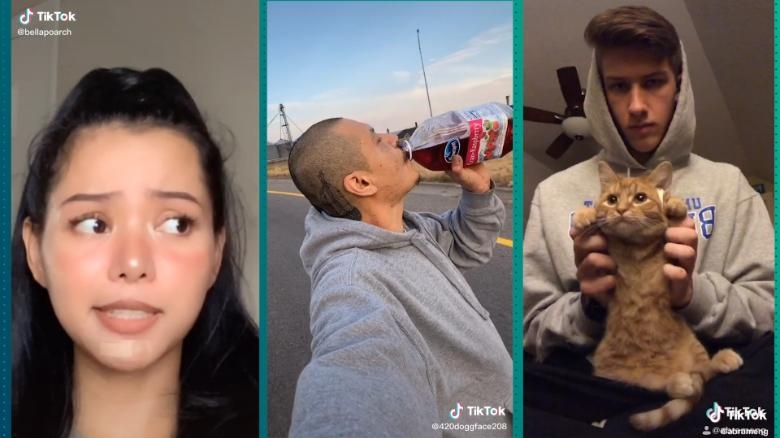 The move of the app will allow negotiations between TikTok and US officials to continue.(Photo: CNN)
Fauci accepts Biden's offer to be his chief medical adviser
Anthony Fauci, a top U.S. infectious disease expert, said on Friday that he has accepted President-elect Joe Biden's offer to be his chief medical adviser.
"Oh, absolutely. I said yes right on the spot," Fauci told NBC's "Today" in an interview.
The confirmation came a day after Biden disclosed he has asked Fauci to be his chief medical adviser and part of his administration's COVID-19 response team.
"I asked him to stay on the exact same role he has had for the past several presidents," Biden said in an interview with CNN on Thursday.
Fauci, who has served as the director of the U.S. National Institute of Allergy and Infectious Diseases since 1984, is also one of the most prominent members of the Donald Trump administration's coronavirus task force.
Ron Klain, Biden's incoming White House chief of staff and the White House Ebola response coordinator during the Barack Obama administration, tweeted on Friday that "it will be a great honor" to work with Fauci again.
Fauci said on Friday that he has spoken with Biden about the plan, and said it was a good idea, as reported by Xinhua.
Anthony Fauci is a top U.S. infectious disease expert (Photo: News.CN)
Gold price forecast – gold markets see profit-taking
The gold markets rallied a bit initially during the trading session on Friday but rolled over as we had seen a bit of profit-taking heading into the weekend.
Gold markets initially rally during the course of the trading session on Friday, but then pulled back to show signs of profit-taking heading into the weekend. That makes quite a bit of sense, considering that we have bounced roughly $50 and just a few short days. I think at this point though, what we are looking at is a potential buying opportunity on a pullback. Looking at this chart, the market is likely to find plenty of buyers underneath, as we have seen such a massive shot higher.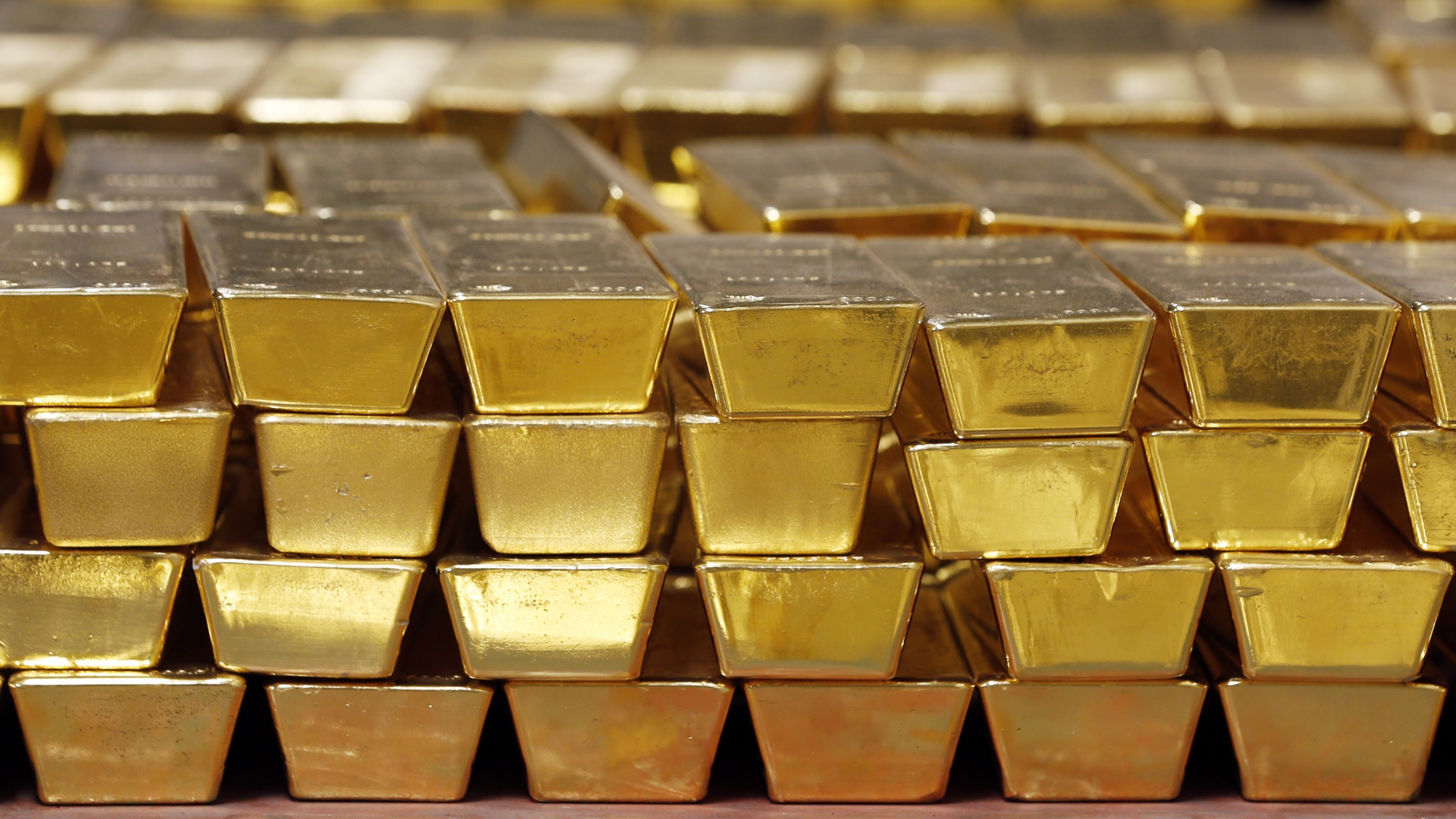 (Photo: NPR)
Looking at the chart, you can see that the 200 days EMA sits right around the $1800 level. At this point, it looks as if the longer-term indicators will continue to come in and push higher, and therefore I think that there are plenty of longer-term traders are willing to get in and hold onto gold. With the Federal Reserve out there looking to flood the markets of liquidity and support by any means necessary, that should help gold. Beyond that, the US dollar has gotten hammered and that of course has a major influence on this market in general. To the upside, the 50 days EMA sits at the $1873 level, which is dynamic resistance. If we can break above there, then the market is ready to go looking towards the $1900 level, as reported by FX Empire.
Jasmine Le