World breaking news today (March 20): Five staffers let go over marijuana use, White House says
World breaking news today (March 20): Five staffers let go over marijuana use, White House says. Meanwhile Malaysia orders North Korean diplomats out, Malaysian security forces kill 8 protesters and gold price also make headlines today.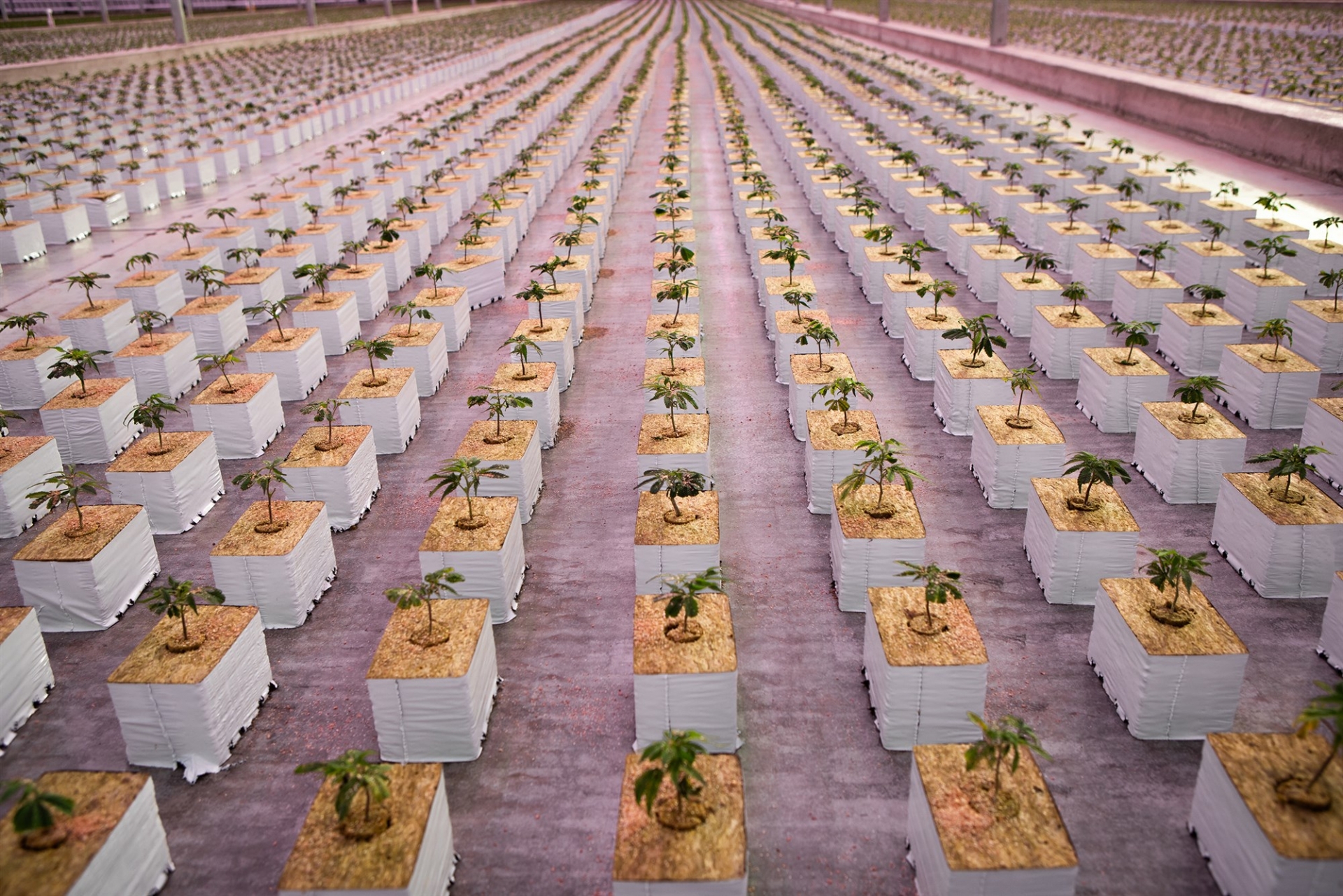 Young cannabis plants inside a grow room in Leamington, Ontario, Canada, on Jan. 13, 2021. (Photo: Getty Images)
Five staffers let go over marijuana use, White House says
The Biden administration said Friday that it had terminated five White House staffers over marijuana use as it tries to balance federal law and hiring guidelines with the drug's legalization in numerous states, according to NBC News.
"We announced a few weeks ago that the White House had worked with the security service to update the policies to ensure that past marijuana use wouldn't automatically disqualify staff from serving in the White House," White House press secretary Jen Psaki tweeted, linking an initial NBC News report on the changed guidelines. "As a result, more people will serve who would not have in the past with the same level of recent drug use."
Several others with a history of cannabis use are working remotely while they undergo suitability reviews, the White House acknowledged.
The White House has made clear that drug use beyond cannabis, or more extensive cannabis use, would not meet the criteria for obtaining a waiver.
"The bottom line is this: of the hundreds of people hired, only five people who had started working at the White House are no longer employed as a result of this policy," she wrote.
In the majority of the cases where individuals are no longer employed in the White House, there were additional security factors at play, including previous hard drug use, a source familiar with the matter said. Misrepresenting drug history in White House paperwork or interviews with security personnel could be a factor that would lead someone to be deemed as not suitable for a security clearance.
Biden says hate crimes against Asian Americans are 'un-American' and that they 'must stop'
President Joe Biden condemned the violence Asian Americans have endured throughout the coronavirus pandemic in his first national prime-time address Thursday night.
Biden, whose speech marked one year after the World Health Organization declared Covid-19 a pandemic, said that "too often, we've turned against one another." He said that Americans should be working together but that, instead, there have been "vicious hate crimes against Asian Americans who've been attacked, harassed, blamed and scapegoated."
President Joe Biden speaks about the coronavirus pandemic during a prime-time address from the East Room of the White House on Thursday. (Photo: Getty Images)
"At this very moment, so many of them, our fellow Americans, are on the front lines of this pandemic trying to save lives and still — still are forced to live in fear for their lives just walking down streets in America," he said. "It's wrong, it's un-American, and it must stop."
Biden signed a memorandum in January that denounced discrimination directed at the Asian American and Pacific Islander community throughout the pandemic. Lawmakers announced Thursday that they would build on the executive action, reintroducing a bill that would boost support for law enforcement agencies to address hate crimes related to the pandemic, according to NBC News.
After North Korea cuts ties, Malaysia orders its diplomats out
Malaysia said on Friday it will order all North Korean diplomats to leave the country within 48 hours, in an escalation of diplomat brawl over Malaysia's decision to extradite a North Korean criminal suspect to the United States.
Malaysia's announcement came hours after North Korea said it was terminating diplomatic ties with Malaysia because it committed a "super-large hostile act ... in subservience to the US pressure." North Korea called the money laundering charges an "absurd fabrication and (a) sheer plot" orchestrated by the United States and warned Washington will "pay a due price." It's the latest development in growing animosity between Washington and Pyongyang as the North ramps up pressure on the Biden administration over a nuclear standoff.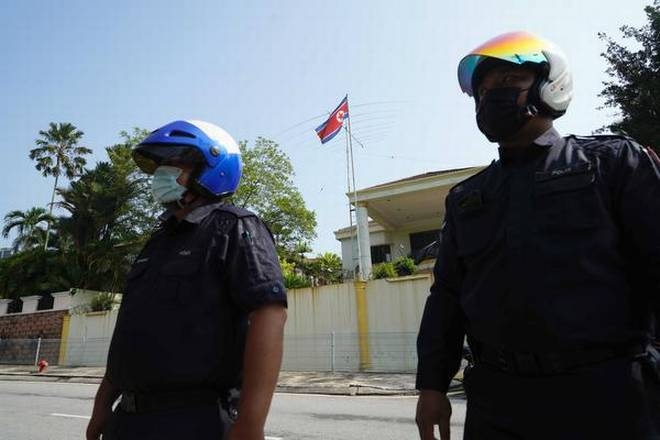 Police patrol outside North Korean Embassy in Kuala Lumpur, in Malaysia, on Friday, March 19, 2021. (Photo: AP)
The Malaysian Ministry said in a statement the government "will issue an order for all the diplomatic staff and their dependents at the Embassy of the (North Korea) in Kuala Lumpur to leave Malaysia within 48 hours from today." It added that Malaysia was now compelled by North Korea's decision to close its own embassy in Pyongyang. Observers believe no Malaysian diplomat is currently in North Korea and the embassy's operations were suspended in 2017.
Ties between North Korea and Malaysia have been virtually frozen since the slaying that year of the estranged half brother of North Korean leader Kim Jong Un at Kuala Lumpur International Airport, as reported by The Hindu.
Malaysian security forces kill 8 protesters
Security forces shot seven protesters dead on Friday during a clash with pro-democracy protesters in the central town of Aungban, Myanmar Now news portal reported.
Another protester was taken to hospital, but died from their injuries, a local funeral service worker confirmed to Reuters.
Security forces were attempting to remove a barricade in the town. They used teargas to disperse protesters, but then opened fire, witnesses reported.
Security forces have become increasingly violent in their response to protests (Photo: Getty Images)
"Security forces came to remove barriers but the people resisted and they fired shots," one witness, who declined to be identified, told Reuters.
Gold price forecast – gold markets continue to struggle
Gold markets have gone back and forth doing almost nothing during the trading session on Friday as the 10 year yields in America continue to be a major focus.
Gold markets have been struggling a bit during the trading session on Friday again, as we have no real directionality at the moment. I do think that eventually we will probably see some type of bigger move but right now it is obvious that we just do not have anywhere to be. Most of this is because the market is being held hostage by the 10 year note again, which has been selling off, producing higher yields. Higher yields in the bond market is an ugly thing for gold, simply because it is easier to clip coupons in the bond market than it is to pay for storage for gold. The higher yields go, the less attractive gold becomes, FX Empire said.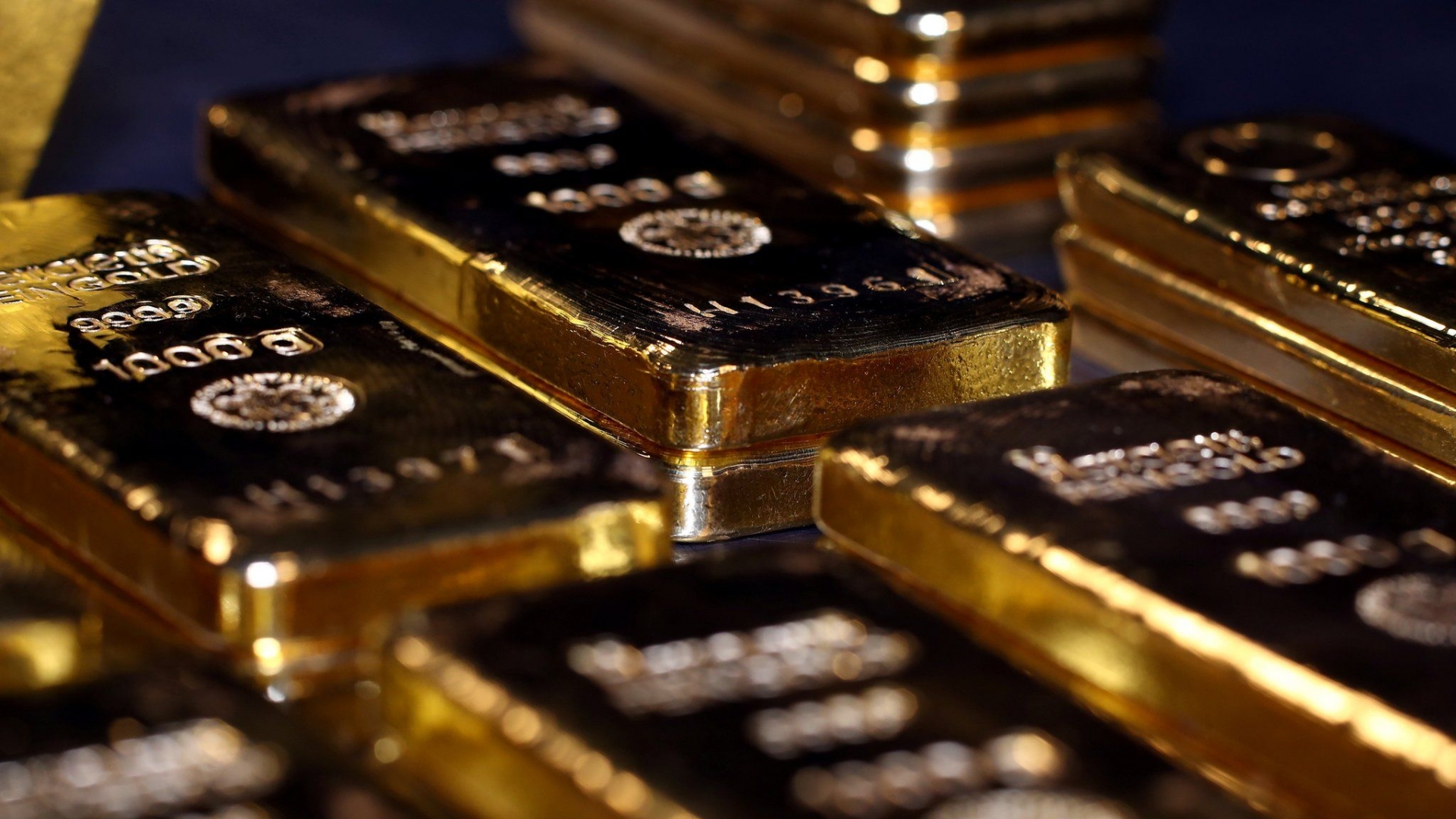 (Photo: BBC)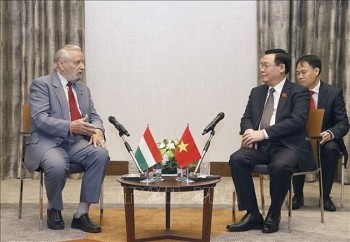 Overseas Vietnamese
National Assembly (NA) Chairman Vuong Dinh Hue received a delegation of the Hungary-Vietnam Friendship Association led by its President Botz László in Budapest on June 27.