World news over the weekend: Covid-19 pandemic takes place unexpectedly
The developments of Covid-19 pandemic is still complicated, although some countries have achieved positive results, situation of candidates running for the White House, China - India reached a "positive consensus" on border issues, Russia - the US initiated dialogues on arms control are remarkable news in the past week.
An increase of nearly 880,000 cases in a week
Tedros Adhanom Ghebreyesus, General Director of the World Health Organization (WHO), said that the Covid-19 pandemic has still developed complicatedly. Although gaining positive results, countries should not to be "complacent" and have to raise high awareness.
"More than six months in the face of a pandemic, now is not the time for any country to give up the efforts it is pursuing," Mr. Ghebreyesus said.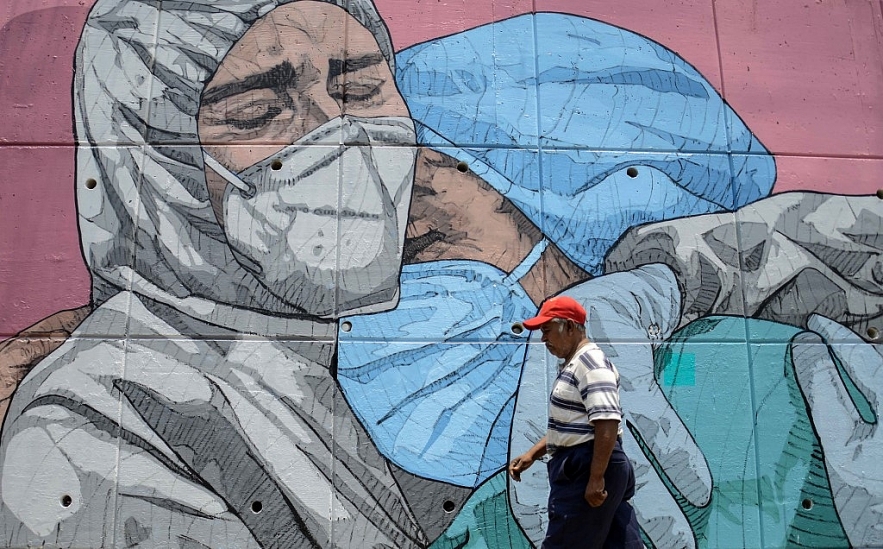 A painted picture in the wall on Covid-19 theme. Photo: AFP
In the past week, the number of COVID-19 cases has increased by 879,860 which brings the total number to 7,853,103 on June 14. The latest data as of 6 a.m on June 14 shows that, among 7,853,103 infected coronaviruses worldwide, there were 431,621 deaths, 4,017,448 recovered cases and 3,404.034 cases being in intensive care units.
The US is still the worst-hit country by the pandemic with 2,141,026 cases, of which 117,502 people have died. Brazil ranked the second with 850,514 cases and 42,720 deaths. Russia ranked the third with 520,129 cases and 6,829 deaths.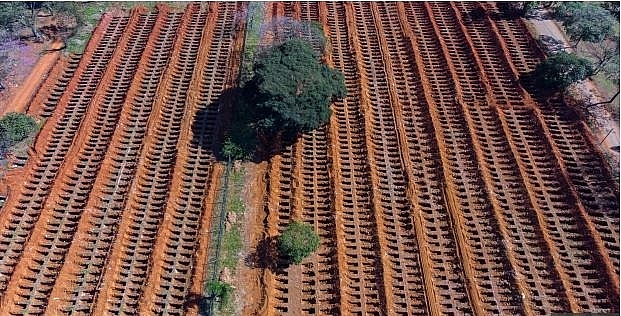 An aerial view shows pre-dug graves at the Vila Formosa Cemetery in Sao Paulo. Photo: Rex Features
In order to combat Covid-19 pandemic, countries are ramping up research to find a vaccine against coronavirus. On June 13, Chilean researchers claimed to discover the "world's strongest" antibody against SARS-CoV-2 virus. This antibody is produced by a bumpless camel and can be given to humans to neutralize the virus through a nasal inhaler. After the successful isolation of antibodies from this camel, researchers at the University of Austral also have to prove the ability to suppress the SARS-CoV-2 virus of this antibody.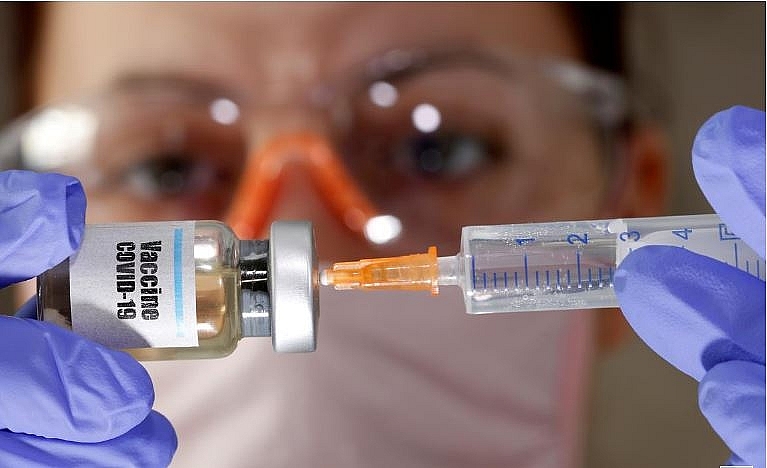 A bottle named Covid-19 vaccine. Photo: Reuters
More than 10 types of COVID-19 vaccines are currently being tested worldwide, including British AstraZeneca, French Sanofi, and US companies such as Pfizer, Novavax, Johnson & Johnson and Moderna.
Relating to the manufacture and sale of vaccines, WHO believes that Covid-19 vaccine should be a public good for everyone to have equal access. The WHO statement comes amid growing concerns that some countries can hoard vaccines or drugs used to combat the pandemic and make it difficult for poor countries to access.
Race of the US election 2020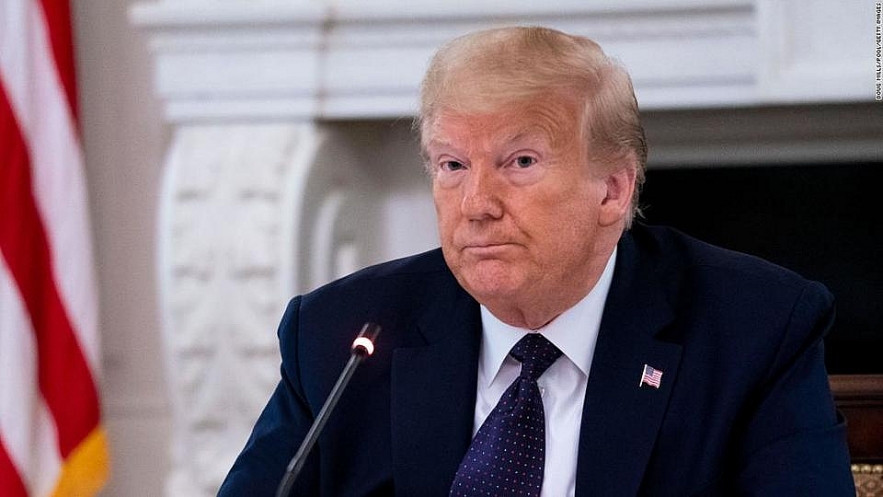 President Donald Trump. Photo: Newsbreak.com
President Donald Trump and his democratic rival - former Vice President Joe Biden are gradually resuming activities of the US election 2020's campaign amid pandemic.
On June 11, President Trump organized a roundtable meeting in a form of campaign at a church in Dallas, Texas, which focused on supporting minorities in the context of protests surging across the country against racism and police's excessive violence.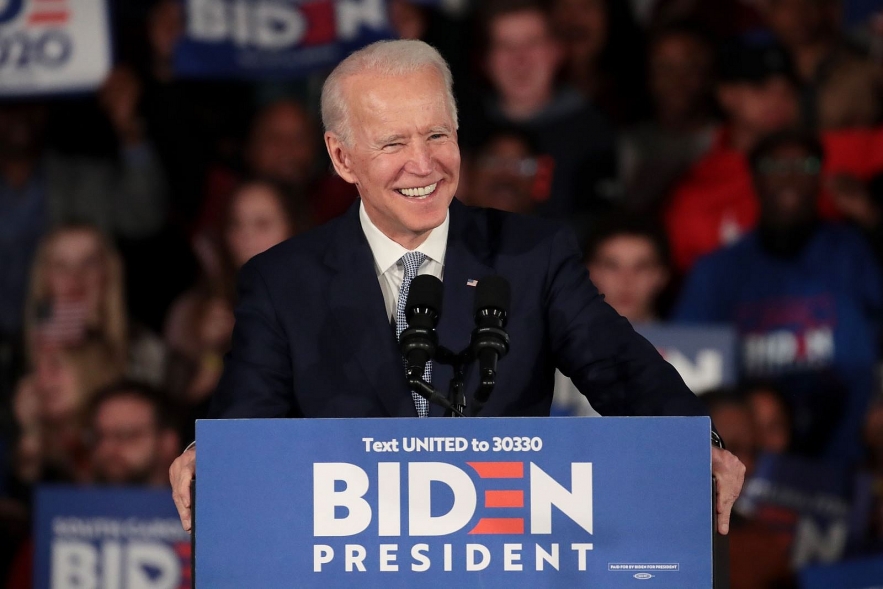 Joe Biden in a event of the US election campaign. Photo: Time Magazine
President Trump committed to improving access to capital for businesses owned by minorities. He also outlined a detailed plan to reform some police operations. However, it is thought that this move has not met the requirements of activists after the death of a black man named George Floyd last month.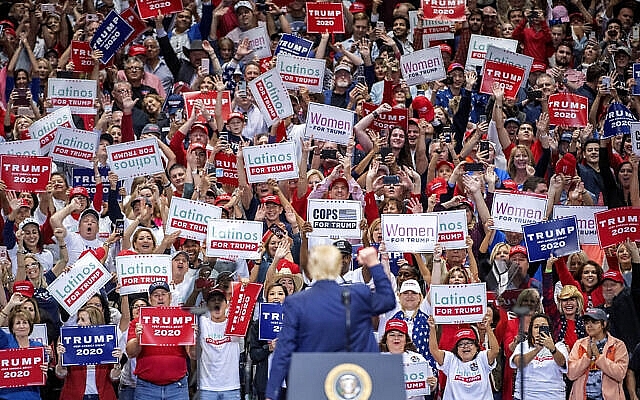 US President Donald Trump greets supporters as he walks on stage during a campaign rally, Thursday, Oct. 17, 2019. Photo: Timesofisrael
Meanwhile, in Philadelphia, Pennsylvania, Joe Biden announced a plan assumed that it is able to launch an economy being free-falling by the impact of the COVID-19 pandemic. Biden also stated that he could do better than President Trump in protecting businesses and employees, as well as create jobs without unnecessary health risks.
China and India have reached a "positive consensus" on border issues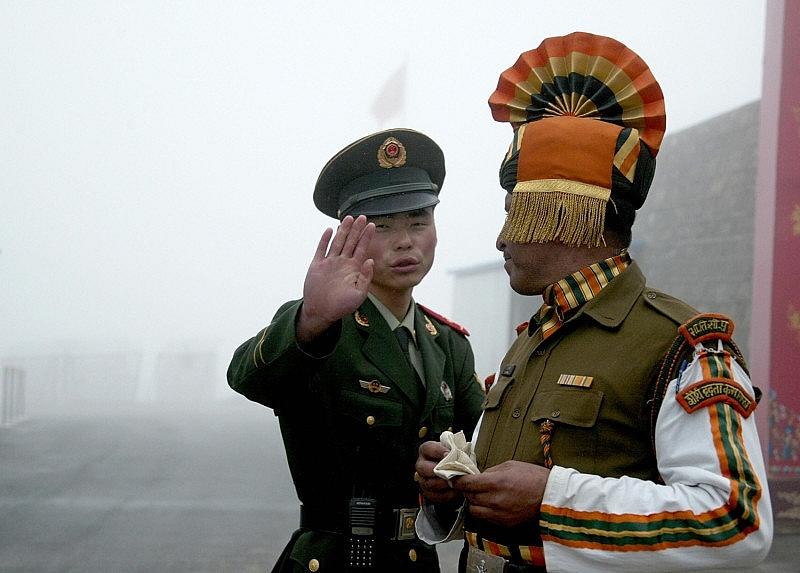 A Chinese soldier gestures as he stands near an Indian soldier on the Chinese side of the ancient Nathu La border crossing between India and China on July 10, 2008. Photo: Getty
On June 10, China announced it had reached a "positive consensus" with India to resolve tensions in the border area after a series of clashes between soldiers on both sides earlier last month.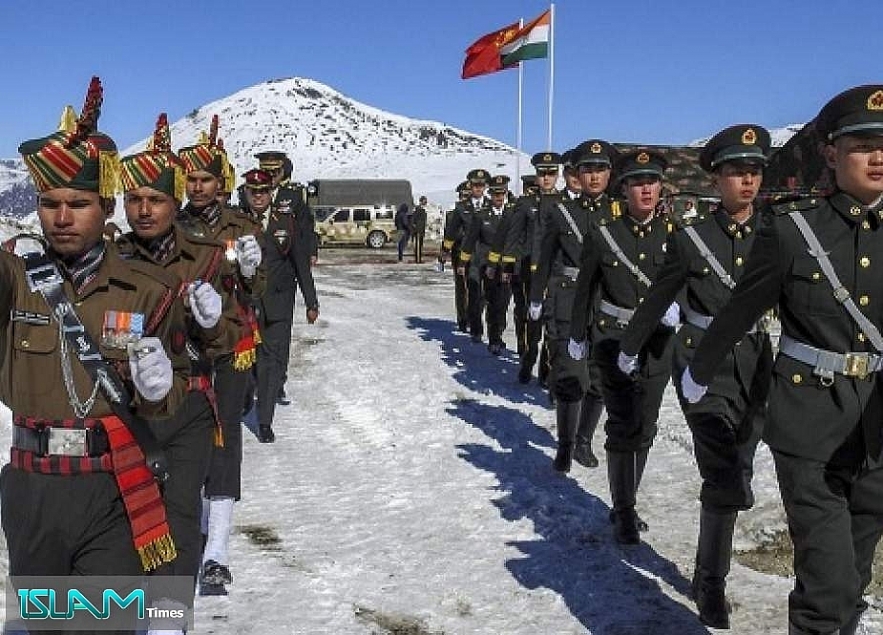 Photo: Islam Times
At a press conference on the same day, Chinese Foreign Ministry spokeswoman Hua ChunYing confirmed that the two countries had reached a positive consensus to resolve the latest tensions in the border area by effective talks via diplomatic and military channels.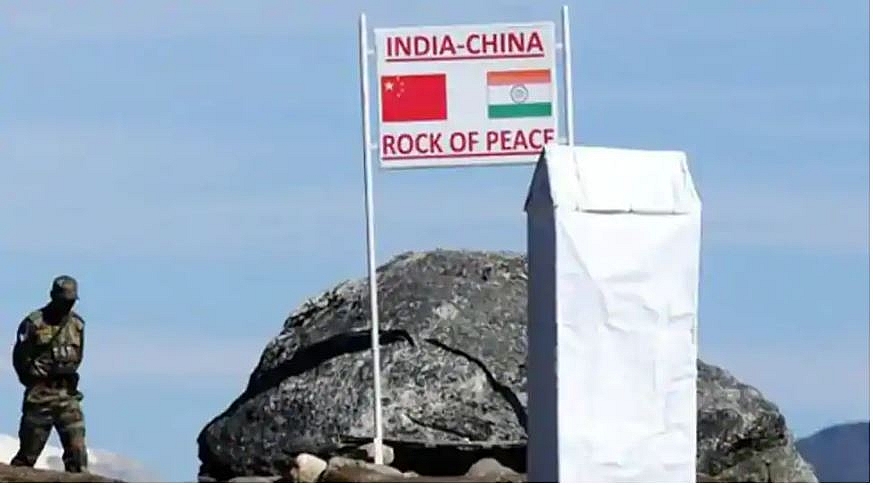 The rock of peace. Photo: Zeenews
After that, the Indian Ministry of Foreign Affairs continued to announce that New Delhi and Beijing would continue to coordinate military and diplomatic affairs to resolve the situation contributing to ensure peace and stability in China and India's border issue.
Russia and the US launch dialogue on arms control
On June 8, the US special envoy for weapons control Marshall Billingslea said that he and Russian Deputy Foreign Minister Sergei Ryabkov reached an agreement on time and place for a dialogue on control of nuclear weapons. The event is scheduled this month and China has also been invited to attend.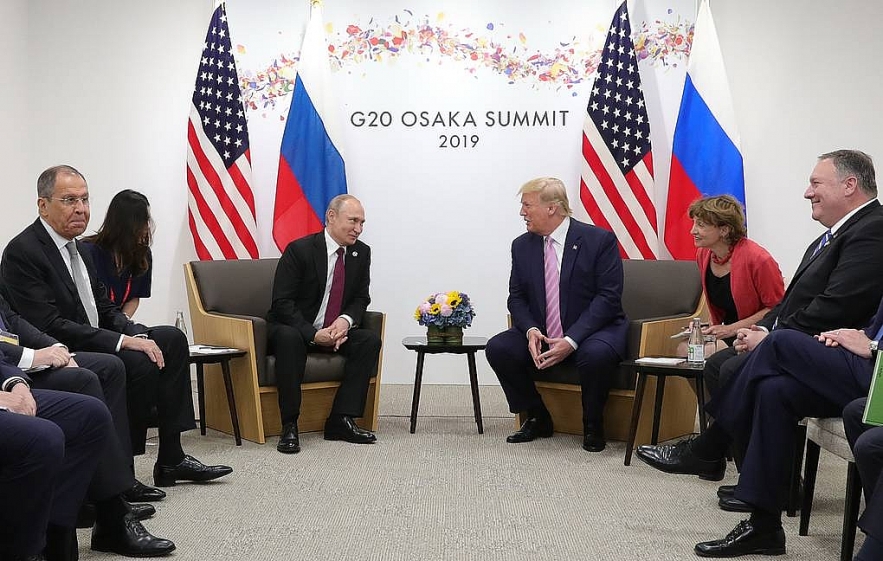 President Trump and Russian Vladimir Putin in a summit. Photo: TASS
According to Bloomberg, an unnamed State Department official said the dialogue between Ryabkov and Billingslea will take place in Vienna on June 22. Washington is said not to exclude discussion of the extension of the New Strategic Arms Reduction Treaty (New START) in the upcoming dialogue with Russia.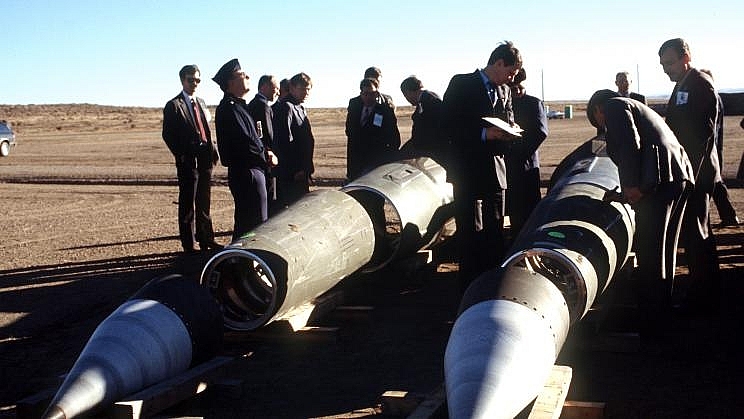 Soviet inspectors and their American escorts stand among several dismantled Pershing II missiles as they view the destruction of other missile components. The missiles are being destroyed in accordance with the Intermediate-Range Nuclear Forces (INF) Treaty. 14 January 1989. Photo: Wikimedia Commons / US Department of Defense
The new START treaty signed between Russia and the US took effect since February 5, 2011. It stipulates that no more than 700 intercontinental ballistic missiles (ICBMs), submarine-launched ballistic missiles (SLBMs), strategic bombing aircraft, no more than 1,550 warheads on ICBMs, SLBMs and strategic bombers deployed, with no more than 800 ICBM, SLBM launchers and strategic bomber equipment can be allowed for 7 years after the treaty comes into force.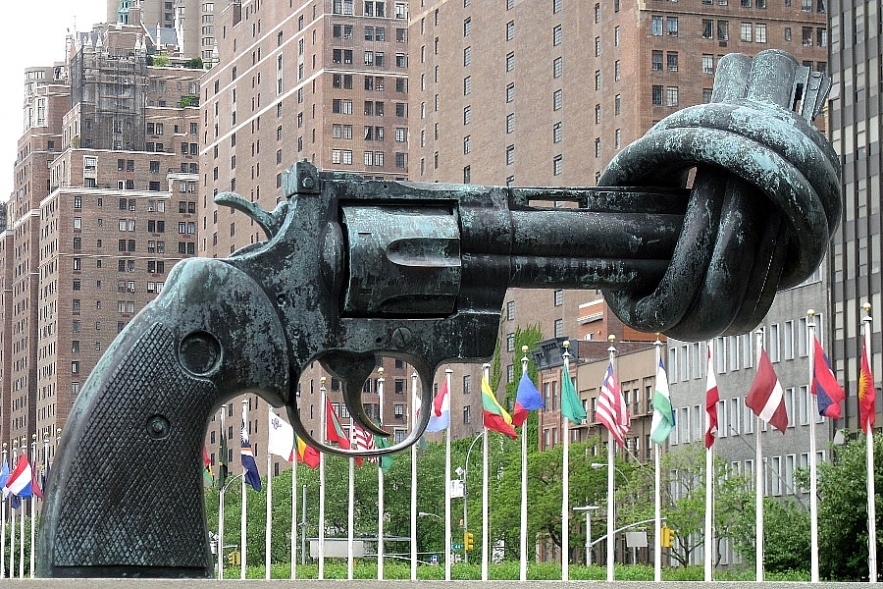 Non–Violence or The Knotted Gun by Carl Fredrik Reutersward, UN New York. Photo: ICDS
The new START also stipulates that the parties are obliged to exchange information on the number of warheads and warhead transport equipment every 2 years. It remains its effect for 10 years, until 2021, unless there is a replacement by a different agreement. If mutually agreed, the new START can be extended for a period not exceeding 5 years - until 2026.
The IMF approved a $ 5 billion bailout package for Ukraine
On June 9, the Executive Board of the International Monetary Fund (IMF) said that the organization has approved an 18-month bailout package worth 5 billion USD for Ukraine to help this country to cope with the negative effects caused by Covid-19 pandemic.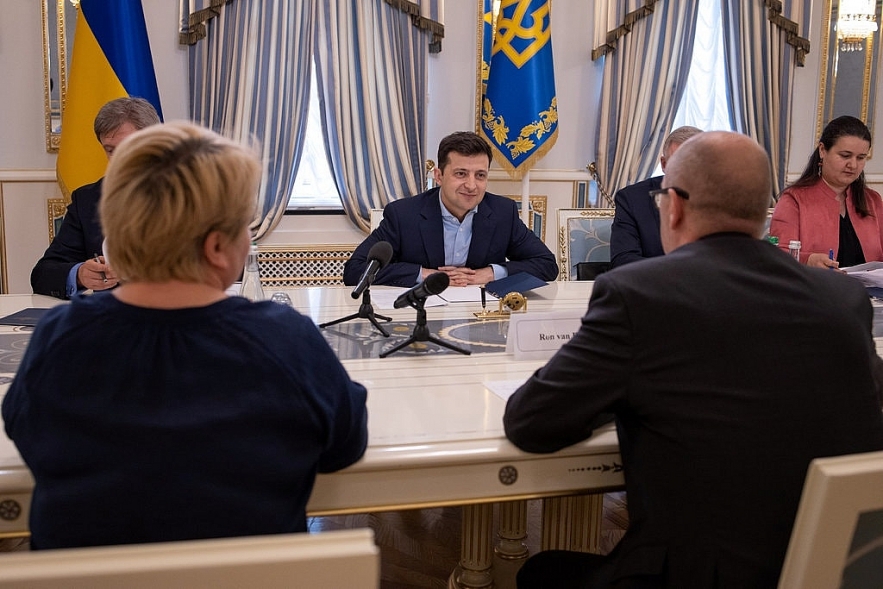 The IMF approved a $ 5 billion bailout package for Ukraine., Photo: NY Times
In particular, this package provides budget to support for Ukraine, protects achievements so far and promotes a series of important structural reforms to ensure Ukraine's economy is ready for growth when the pandemic is over. The IMF said that the bailout would immediately disburse $ 2.1 billion to Ukraine.
The IMF warned: "The instability is huge and Ukraine's economy is expected to decline sharply in 2020 due to the revenue affected by strict restrictive measures to prevent the spread of virus in the country as well as on a global scale, which has led to a significant decline in domestic and foreign demand".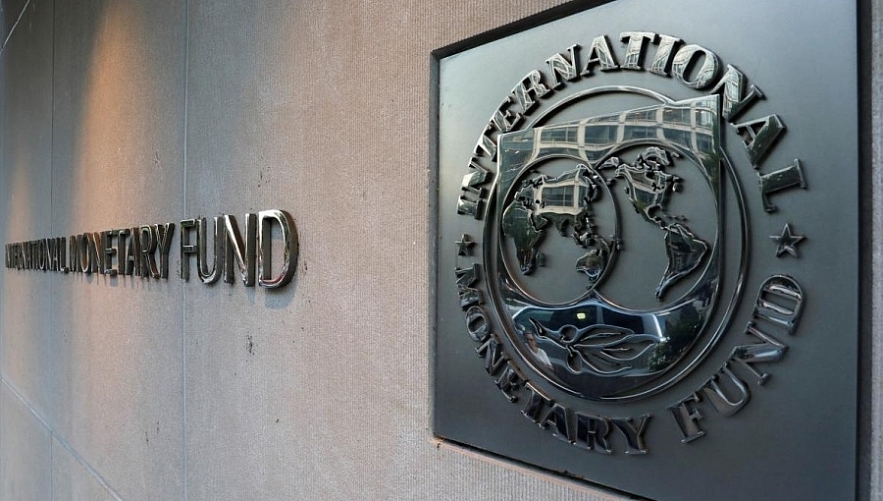 A IMF logo. Photo: Intellinews
In May, the National Bank of Ukraine forecast that the country's economy in the second quarter of 2020 will decrease by 11% percent compared to the same period last year. It is also expected to decrease by 4.8% in the whole 2020 due to the main restrictive measures approved by the government to prevent the spread of the pandemic and the global crisis caused by coronavirus outbreak.