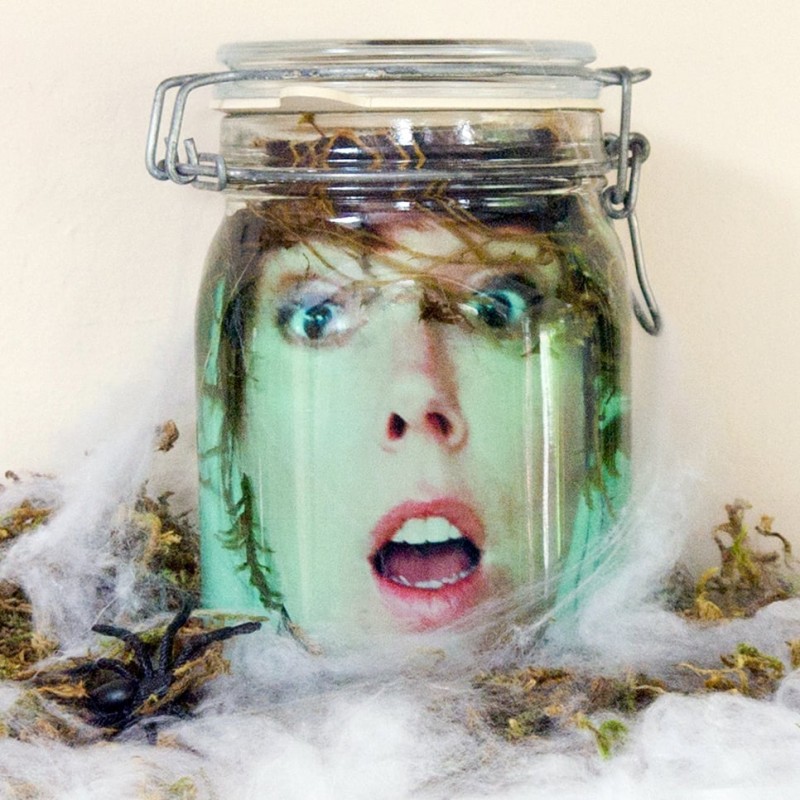 Head in the jar is one of the classic April Fool's pranks (Photo: PopSugar)
Head in a Jar
Guaranteed to scare the living daylights out of them, especially if you go the extra yard and really make it look real. Take a photo of your head, print up a quality color copy, and slip it into a waterproof plastic sleeve. Then dump it into a big jar filled with water, and add some faux fur that matches your hair color. It's one of the simplest April Fool's pranks.
Non-Lathering Soap
Add a thin layer of clear nail polish to a bar of soap and you've instantly made it useless. The polish has water-proofed the soap, so they can scrub and scrub with it all they want but it'll never lather up. Hopefully they'll give up before scrubbing themselves raw. If they're the stubborn sort, you might want to give them a time limit before knocking on the bathroom door and shouting, "April Fools!"
Fake Bluescreen of Death, Frozen desktop
Any Windows user will get instantly freaked if they see this infamous blue screen, a dire warning that all of their computer memory is about to be dumped with extreme prejudice. You don't have to infect a buddy's computer with a real virus to watch him squirm. Just download the Bluescreen of Death wallpaper onto his computer and get all the hilarious panic and "Please, please, this can't be happening" pleas without any of the real consequences.
Take a screenshot of the desktop on your family's phone or tablet, and then leave it up full screen. It's a simple prank - but it'll take them ages to work out why nothing will work.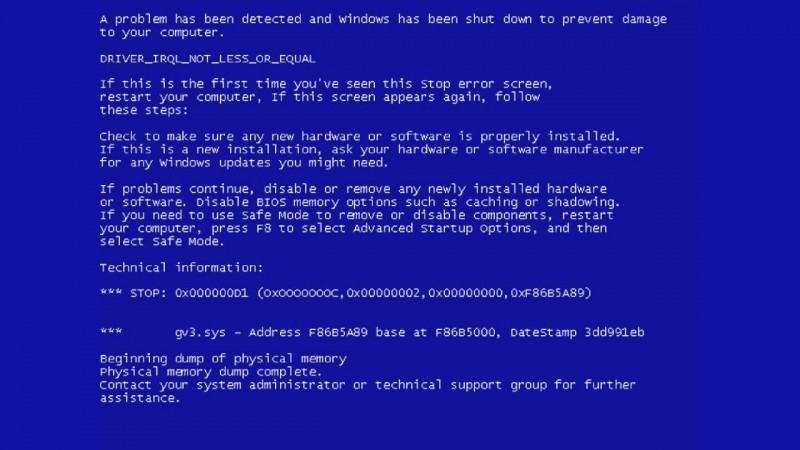 This simple prank will take the victims ages to figure out what had happened (Photo: Youtube)
Confetti Ceiling Fan
Get some paper and cut it up into hundreds of tiny confetti pieces. Carefully place them on top of a ceiling fan—make sure the fan is off, obviously, and that nobody will walk in and catch you in the act—and then stealthy leave as if nothing has changed. Wait for your unsuspecting mark to walk in and flip on the ceiling fan, and then wonder why he's being showered with confetti-like it just struck midnight on New Year's Eve.
Toothpaste Oreos
A classic prank, but one that typically never fails. Buy a pack of Oreos, remove the cream, replace it with white toothpaste, and reassemble. If anyone spots an already opened pack of Oreos, c'mon, who can possibly resist sneaking one? Unfortunately for this unassuming little thief, when they bite down into this treat, the new "mint" flavor they find couldn't be described as "delicious." And for some pranks you absolutely shouldn't pull.
Tape Over the Sensors
Want to mess with somebody's favorite TV or computer without doing any permanent damage? It's all about the sensors, baby. Just attach a tiny piece of tape over the laser sensor on the underside of their remote or mouse, which will (temporarily) block the signal. Make sure it's the right color—if the remote is black and you don't have any black tape, use a sharpie to color in it—and then leave it out and wait for the confusion.
Spider silhouettes
Cut out spider shapes from black paper, and put them inside a lampshade. When the light gets turned on, it will look like there's a huge spider waiting to pounce.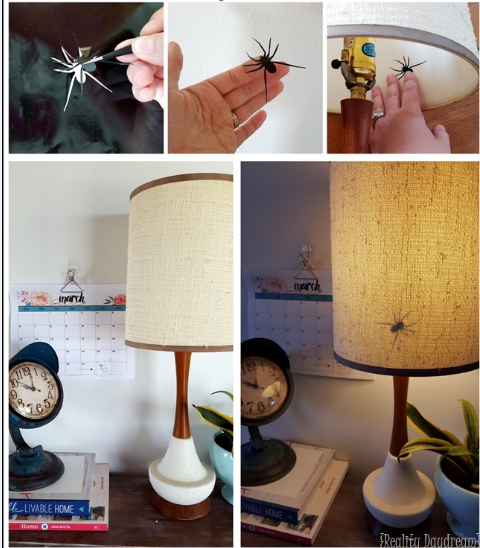 Spider silhouettes is an easy to pull (Photo: Reality Daydream)
Swap out the family photos
Mom, why did you frame that random photo of Steve Buscemi? For those quarantining with others, putting a strange new image in front of a familiar photo is an easy way to get a double take — even from people who maybe haven't left the house in weeks. If you're quarantining alone, consider placing a swapped-image frame behind you in a Zoom call, and see if the person you're video-chatting with notices.
Glass half full
Lay breakfast out for your family in the morning - but with everybody's drinks upside down.
To do this, fill a glass with water and then put a card over the top. Put the glass face down on the table, and then very quickly pull out the card
Frozen breakfast
The night before April Fool's Day, fill a bowl with cereal and milk, half-submerge a spoon - and then put it in the freezer.
Serve it up to your victim in the morning, and watch as they struggle to work out why they can't budge the spoon or eat their breakfast...
Jasmine Le
Best Life/ NYP/ Mirror