A department of Saint-Paul Hospital in Vietnam blockaded as Covid-19 patient had come by
The Department of Orthopedic Trauma of Saint-Paul Hospital has been locked down as a Covid-19 patient came by to visit his son, who is treated at the medical facility, Tien Phong News reported on March 29. 
Saint-Paul Hospital locates on Chu Van An Street, Ba Dinh District, Hanoi.
Saint Paul Hospital reported that Phan Thanh Duy came to the Department of Orthopedic Trauma to check his injured anterior cruciate ligament. He was then allowed to go home to wait for the surgery. On March 25, Duy had laparoscopic surgery and then was taken to a recovery room of the department.
On March 26, Duy's father, Phan Ngoc Anh, 57, together with his wife and other child had paid him a visit, just two days before Anh was confirmed the 175th patient positive with the coronavirus.
Phan Ngoc Anh works at Truong Sinh Company, which provides services for the Bach Mai Hospital, where has links to as many as sixteen infection cases so far.
As soon as Anh confirmed to have infected with the respiratory virus on March 28, Saint Paul Hospital reported the information to Hanoi Department of Health and Hanoi Center for Disease Control as well as conducted some preventive measures to constrain the possible contraction within the premise.
Accordingly, the hospital decided to lock down the whole campus of the Department of Orthopedic Trauma including staff, 41 patients and their families.
According to recent tests, the 175th patient, his wife, and two sons are in stable health conditions and have not shown symptoms of cough, fever, or shortness of breath.
Hanoi's Bach Mai Hospital, which is home to the capital's center for treating tropical diseases, has been officially isolated. As of Sunday morning, 16 virus cases have been linked to the facility, with both patients and staff among those infected, according to a government statement.
Vietnam's Deputy Prime Minister Vu Duc Dam has ordered the city to mobilize all available forces to contain the outbreak, state media said Sunday.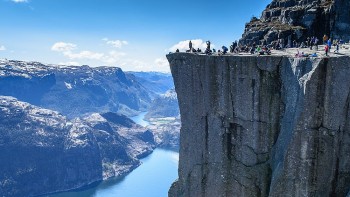 Travel
The Sverd I Fjell, an prominent monument created be the Norwegian sculptor Fritz Røed, are giant swords in stone located in Hafrsfjord, a suburb of the city of Stavanger in Norway.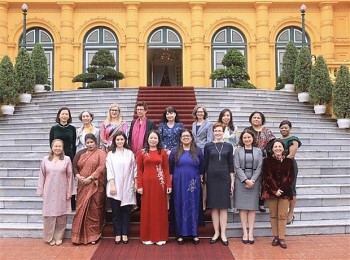 Viet's Home
Vice President Vo Thi Anh Xuan has urged female foreign ambassadors and chargés d' affaires to further contribute to facilitating travelling and trading between Vietnam and other countries.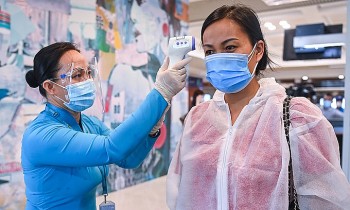 National
Vietnam News Today (October 20): Vietnam adds 3,034 Covid-19 cases to national infection tally; HCM City enhances cooperation with China's Shanghai; Thirty-two localities declare Covid-19 risk levels; Transport ministry mulls letting the unvaccinated fly.