A different approach to determine employees' compensation at THP
"We also take a different approach to how we determine an employee's compensation. That approach has also changed significantly over time.", said Tan Hiep Phat Group Deputy CEO Phuong Uyen Tran.
Rewarding values as well as targets
At the end of the day, most people come to work because they need to earn a living. THP makes sure it stays competitive by benchmarking compensation against the top FMCG companies in Vietnam. Our guiding motif is not to pay the minimum but to be a company people aspire to work for.
We also take a different approach to how we determine an employee's compensation. That approach has also changed significantly over time. Before 2010, the company never really let anyone go unless they had committed a criminal act. It someone was under-performing, they would usually be moved somewhere else.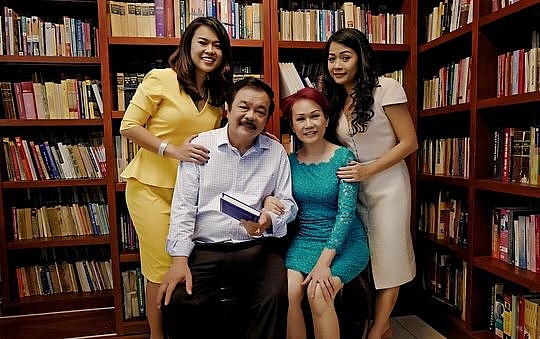 Phuong Uyen Tran and her family. Photo: Pinterest.com
In the past when someone was sick, they did not have insurance or pension cover. This was something my mother attended to herself, calling the doctor if they were ill and giving them a lump sum when they retired.
My father also gave houses to two employees who had served twenty years and risen to high-level positions after continuously improving their knowledge and growing with the company. These days all our employees now have health insurance coverage.
Where pay is concerned, we place a huge value on adhering to the company's seven core values. If a staff member financially benefits the company but not the customer, we consider this an act of misconduct.
We also do not believe in the practice of forced bell-curve ranking—identifying a small number of winners and losers at either end, with the bulk of employees in the middle. We want to encourage every individual to do his or her best.
Instead, we graph performance with financial targets/core competency on the Y-axis and THP's values on the X-axis. Both are important. If someone hits all financial targets but has a bad attitude, he or she will not score higher than someone who has not hit the targets but has a good attitude.
We also aim to make sure the assessments are as fair as possible by sourcing input from everyone and indivisual person deals with. Even the highest managers are subject to confidential 360-degree reviews from their staff.
But perhaps what really sets us apart from most Vietnamese companies is how much time we spend assessing staff and giving them feedback: fourteen days every six months. This amount of time may seem excessive, but we really want to drive home the message that performance is about working in accordance with THP's core values.
Bích's main focus is to make sure that managers based at our new factories understand this. Many of the will have never met my father before so his values will not come naturally to them.
Indeed, the whole idea of putting the customer first will seem like an alien concept to many given the way many Vietnamese companies operate. To make sure it does not stay that way, Bích has devised a seven-day management program around THP's guiding principles.
Once they have completed the course, managers will be evaluated at thirty- and ninety-day intervals. If they are not adhering to the core values, or passing them onto their staff by then, they will be asked to repeat the course until they do.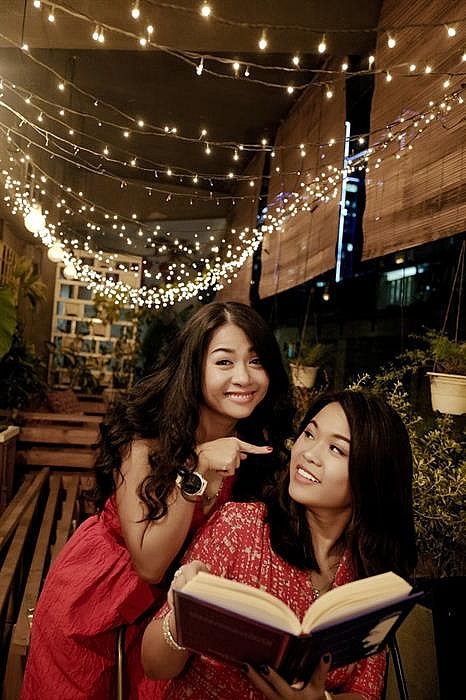 Phuong Uyen Tran and Ngoc Bich Tran. Photo: tapchisaoviet.com.
How THP can reward staff members embracing the company's seven core values
We have also been thinking about how we can reward staff members who really embrace the company's seven core values. Since these are the family's values too, we decided to recognize our be employees as members of a broader THP family.
In 2017, we launched a formal program called the THP Family Pool for employees at supervisor level and above. We're aiming to extend it to the whole company.
The main inclusion criteria include being honest, helpful, hard working and dedicated to serving the customer. In return, we consider pool member's family part of the Trần family and will fund the health we care of a spouse and the health care and education of all their children, including overseas schooling, if that is what they would like.
Where the wider company is concerned, we try to ensure everyone feels they belong. My mother has always been an expert at this. For Children's Day every June 1, she sends each employee's children a gift and personalized letter. She buys Mooncakes for everyone to celebrate the Mid-Autumn Festival. One time, she personally cooked three thousand pots of stewed pork.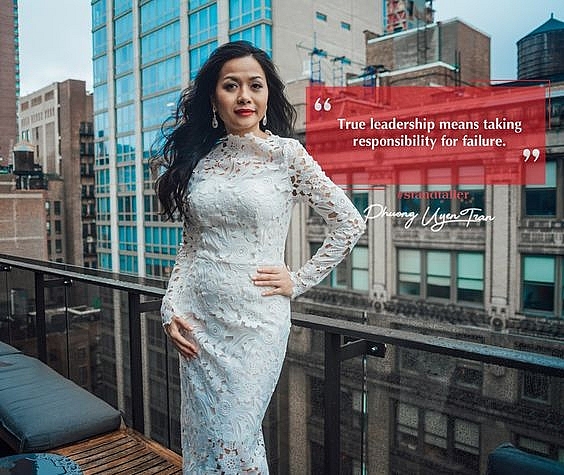 Phuong Uyen Tran. Photo: Pinterest.com
More recently, Bích and I have tried to improve everyone's physical and mental well-being by launching fitness and yoga classes at our HQ building. Vietnamese people tend to be thin, so it has taken a long time for the idea of fitness to catch on. Our more Western oriented staff members were the first to sign up, but gradually more people have joined in. Since 2015, THP has even been competing in Vietnam's Ironman events. In 2016, we fielded four teams that included Bích and myself.
This is another area where local and smaller businesses have an advantage over multinationals. The founders know their employees and have forged personal links with them. For instance, I care about the people on my team. I want to support them, and I also want to understand what is happening in their personal lives in case it affects their professional one, too.
In the past few years, especially in 2018, Tan Hiep Phat and Phuong Uyen Tran are among Vietnamese names in the field of business that appear the most on international media because of their stories inspiring co-startups as well as millions of consumers around the world.
That Forbes first published the book "Competing with Giants" by a Vietnamese businesswoman has help promote the name of "rich man" Tan Hiep Phat.
Afterward, in the minds of many consumers, each water bottle is not only a drink but a crystallization of the desire to overcome difficulties and the spirit of entrepreneurship, an organic trend and Vietnam of miraculous stories.
And also from this book uncovered the aspirations of Tan Hiep Phat, as Mr. Hiroshi Otsuka, President and CEO of Musashi Seimitsu said: "An unmissable insight into how and why Vietnamese businesses are quietly growing into global players."
About author Phuong Uyen Tran
Working as a powerful businesswoman, Forbes published author, Phuong Uyen Tran is a model of success in Vietnam. Phuong Uyen Tran is also a special contributor for Vietnam Times. Her writing, including "Competing with Giants" book, and her latest articles are to advise and inspire young people to start-up, overcome challenges and reach out to the world. It is the story of a little girl taking the great responsibilities for a corporation and devoting herself to society.