A foreigner arouses interests for mistaking lychee shells for "mystery" eggshells
A Facebook account has sparked interest among Vietnamese netizens after posting photos of spiny lychees shells on a bird lovers group, aksing which eggshells they are.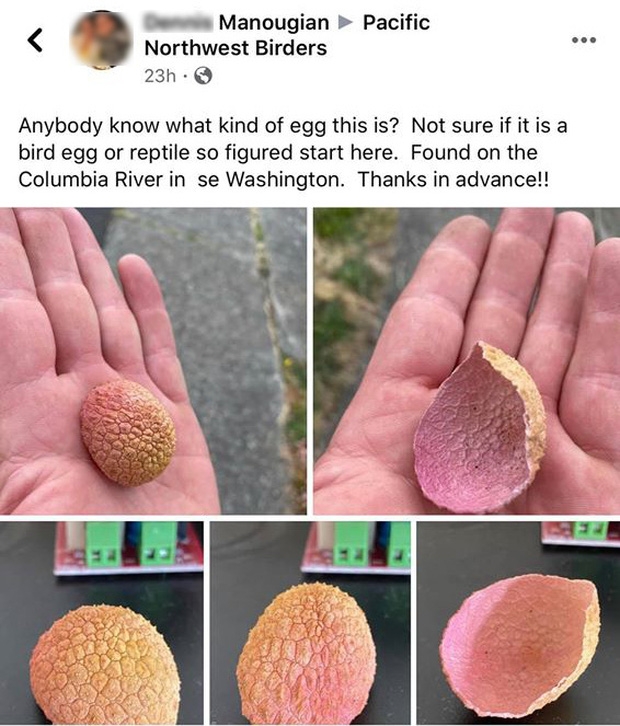 Manougian's post on Facebook (Photo: captured)
A Facebooker named Manougian on July 10 had posted five pictures of reddish lychees on a group called Pacific Northwest Birders. He had earlier come across the fruits as he was going past Columbia River in Washington and had no clue whose "eggshells" they were.
"Anybody know what kind of egg this is? Not sure if it is a bird egg or reptile so figured start here. Found on the Columbia River in se Washington. Thanks in advance!!", Manougian captioned his photos.
Many Vietnamese people comment on the post (Photo: Captured)
The so-called "eggshells" are, in fact, the shells of lychees – a popular fruit in Vietnam that comes forth as the most-exported fruits of the South East Asian country, following dragon fruit, mango, and banana exports.
The lovely mistake of the man who might have never eaten or see lychees in person before has accidentally grabbed a lot of attention, especially from Vietnamese Internet users. Dozens of comments, both in Vietnamese and English, explaining "these are lychees – a delicious fruit" to Manougian. Some even sarcastically joke that "these eggs' yolk is inedible".
An account named Phuong Thao commented "He's so cute. Like in one moment he might think he would win a prize for discovering a new rare animal."
"Imagine one day he comes across the rambutan peel!", Long Nguyen cracked a joke.
"If I have a chance, I want to present him a bunch of lychees", A.Anh proudly wrote about the fruit.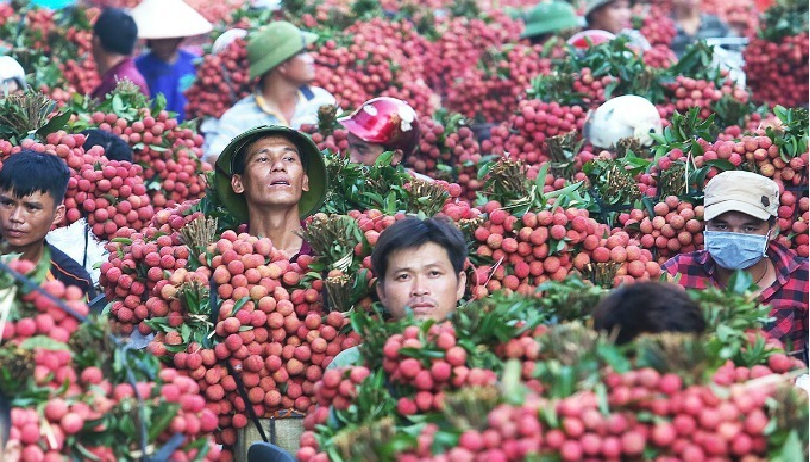 Lychee is among the four mostly-exported fresh fruits in Vietnam (Photo: VNE)
In Vietnam, lychee is kind of a ubiquitous fruit and a favorite choice of many fruit lovers. It is among the four mostly-exported fresh fruits in Vietnam.
China is Vietnam's largest lychee importer. Over the past years, Chinese businessmen and local growers have maintained a long-lasting relationship, even during the challenging time of the COVID-19 pandemic at present. Vietnam exports around 50 percent of its total lychee production to nearly 30 countries and territories each year, including demanding markets like European countries, the US, Canada, Australia, Japan, Malaysia, etc.
According to a business representative in Pingxiang, Guangxi, the Bac Giang lychee brand has become very popular in China, with its products selling well in Beijing, Shanghai, Guangzhou, and Shenzhen among others.
Since the beginning of the season, nearly 6,500 tonnes of fresh lychees, worth more than US$3.6 million in total, have been exported to China through Kim Thanh Border Gate in Lao Cai Province, up 37% in volume and 39% in value compared to the same period last year.
On May 25, the first batches of lychees were shipped from the northern province of Hai Duong, the country's leading lychee grower, to Singapore, the United States, and Australia.
Bac Giang is hailed the "Vietnam's capital of lychees", offering the largest production of lychees in the country, followed by Hai Duong and Hung Yen, all the three provinces are in the north of Vietnam.
Lychees are small rounded fruit with white translucent flesh, pleasant smell and rough thin skin. Lychees are believed to be packed with nutrients from vitamin C, B to coppers, niacin, etc. which contribute to boost the immune system, lower cholesterol, improve digestion and so on.
In 2018, the fruit was certified by the Southeast Asian Records Organisation as one of the Top 10 specialties of Southeast Asia.
Easy egg masks to nurture your skin

Egg is a common nutritious food in our daily meals. Yet not many people know that egg is useful in helping nurture our skin. Specifically, ...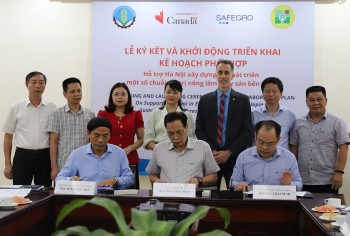 Make in Vietnam
As Vietnam furthers its international intergration, building agro-forestry-fishery high value chains is crucial for the sustainable development of the agriculture sector.