Aries Monthly Money And Finance Horoscope: November, 2021
Aries Monthly Money And Finance Horoscope, November 2021: While your career looks very good in November, you shouldn't stop giving importance to the projects you're thinking about. Aries zodiac sign knows how to save, so no one beats them when it comes to financial matters.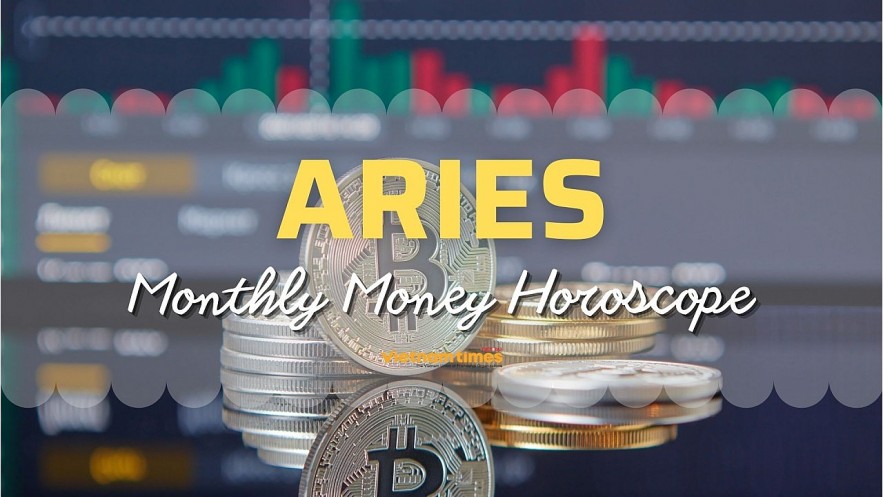 Aries Monthly Money Horoscope, November 2021. Photo: vietnamtimes
Aries Money Traits
You are fearless, dynamic and competitive by nature. You strive for a challenging career that comes with attractive financial perks. You are equally unafraid of spending money, which makes it difficult for you to follow a budget. You are a born risk-taker and prefer aggressive investments. However, you are also easily tempted by get-rich-quick schemes.
Even though an Aries is wise to save for a rainy day, this isn't likely the case. Because Rams prize excitement, shopping, gambling, and playing the market are far more appealing to them. They aren't too focused on their financial future. In fact, living for the moment is the true Aries philosophy. Money is rarely scarce because they love working, but it can be spent almost as quickly as it comes in. The one thing you can be absolutely sure of is that Aries will have as much fun making as much money as they possibly can!
They are always on the move and hate slowing down. They like to take risks, and it usually pays off for Aries zodiac sign. This astrology sign is gifted with a sharp mind and excellent analytical skills; hence they are good when it comes to their Aries money. Even when they take a risk, it is usually well calculated. They do not fear anything, and they rather make a mistake than regret not doing something.
Aries mostly acts like earning and spending money is a game. They enjoy having difficulties in their life because it gives them the opportunity to grow. Aries doesn't worry too much about their financial situation. According to Aries money horoscope, these people never run out of funds, because they have a natural talent for dealing with finances. Money is not the most important thing in their lives, but they usually are financially well situated.
Aries is a very proud person. They like to be admired and also feared. In their career, Aries aims to be the best. They have a natural talent for a leader. Many people fear Aries due to their aggressive and intimidating traits. Being wealthy is just one way of Aries proving their superiority over others. For him, it is a sign of status. Aries can also be very generous to his family and friends, but they like to remind everyone how well off they are.
On many occasions, Aries already comes from a wealthy family. Aries and finances aspect reveals that these people know how to manage finances. They will use their wealth to improve themselves. Aries wants only the best for themselves. That could mean getting an excellent education, traveling the world, and having the best things around them.
Aries are people who give their best as real estate agents or constructors. They get their motivation either by their partners or by the necessity to earn money in order to attain pleasure in life. Aries perform well either as entrepreneurs or in the role of managers in their own firm. Aries are more efficient in action than in planning.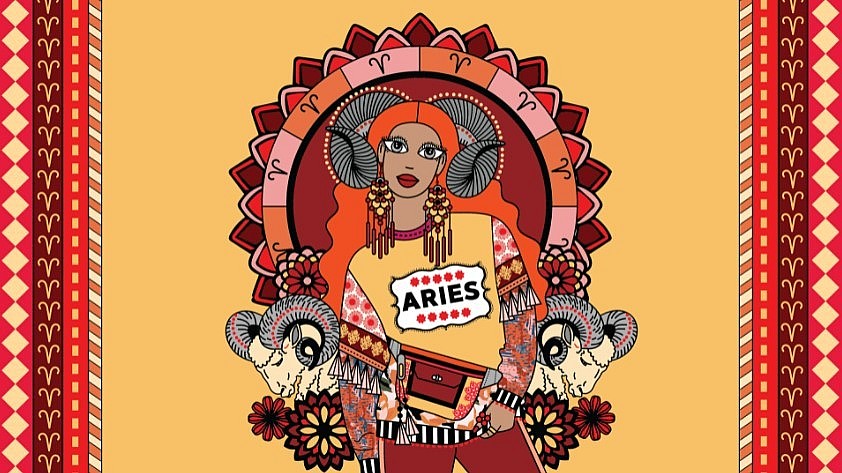 Aries horoscope. Photo: Vogue.
Finance of Aries will be in its best position as they are real time hard workers. As a result of their outstanding physical energy, the financial status of Aries never dries out. The complete efficacy of Aries can be attained by enhancing their social graces. Finance of Aries does not improve just by accomplishing the target. The true success of Aries can be attained only after gaining the complete cooperation of co-workers, clients and customers. Aries Finance will reach new heights after attaining these qualities.
They have excellent qualities of executing plans made by others, but are not very good at amassing wealth for themselves, because of their spendthrift nature. They are good at advising others on the virtues of savings but do not follow the same principles for themselves. They should not make hasty investments least they repent later. They should learn to save and to control over their expenditure. They should be careful about their spending. They may have to spend on litigations. It would be wise for them to control over their impulsive and aggressive nature.
Aries Monthly Money And Finance Horoscope
While your career looks very good in November, you shouldn't stop giving importance to the projects you're thinking about. Arieses know how to save, so no one beats them when it comes to financial matters.
2021 November forecast for Aries zodiac sign foretells marvelous prospects for finances of business persons and traders. Exporters and fine arts dealers also will make very good profits from their sales activities. You will be happy with your accomplishments and the money you make. Astral configurations are auspicious and the month is favorable for starting new business ventures. You will have no problem in getting the necessary finances. Investments and speculations will prove to be very much lucrative. You have a beautiful resistance when it comes to the energies, you are in great shape, do not wait for things to come to you, dare to take the first step. This is the month of opportunity, go forward without hesitation!
They have a very good idea about what budgeting means and when to spend on indulging themselves. The Horoscope advises them to continue saving in November, especially if they want to achieve their goals for the year.
Not only a beneficial month but also one that will give you much cause for satisfaction. Writers, painters, and other practitioners of the arts would have an extremely satisfying time in terms of their creative output. Traders of all descriptions would also fare well, and what is more realize their full profits.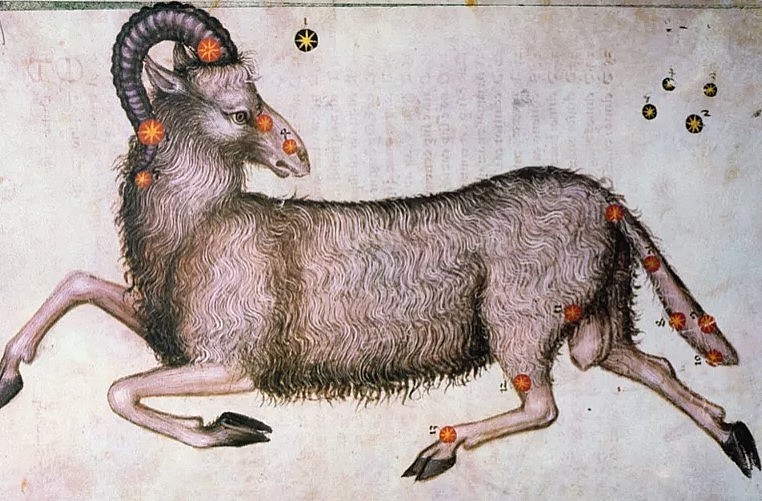 Aries Zodiac Sign. Photo: Getty.
In fact, this would apply to most of you, who would go on to realize their planned objectives. Those in the overseas trade would also do extremely well. Further, the climate would be congenial for investment and the launching of new ventures, and those of you who have such plans on the anvil, should put these into motion. Be confident that these would succeed.
In November this year, there will be fluctuations in your economic conditions again, which will lead to an increase in your mental stress.
After this, a good time will start for you from December as per Aries Financial Horoscope 2021, because you will come across multiple opportunities to earn money. However, you are required to remain vigilant and careful when making use of these opportunities as only then will you be able to benefit easily. Planetary transits this year 2021 indicate that you can also remain ill at this time, which will add to your expenses and you will feel financially strapped. In such a situation, get a good health policy in time.
During the ending part of the year 2021, you may face some financial loss, so be careful while working in business or profession. Expenditure may increase, or income may decrease, so think before spending. This time around, it is suggested you don't carry out any financial gain as per Aries 2021 money horoscope.
What you should do: Stay away from dubious schemes that promise quick gains. Embrace the financial risk in the stock market instead to make your money grow over time.
-Best Days Overall: 6, 7, 15, 16, 25, 26
-Most Stressful Days Overall: 2, 3, 8, 9, 22, 23, 29, 30
-Best Days for Money: 3, 8, 11, 17, 18, 21, 27, 28, 30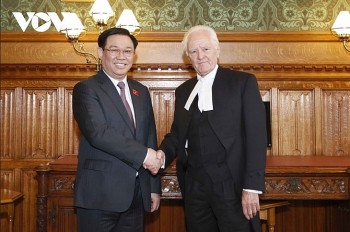 Friendship
Vietnam is willing to create all favourable conditions for investors of the UK to operate in the Southeast Asian country, National Assembly (NA) Chairman Vuong Dinh Hue told UK Secretary of State for International Trade Anne-Marie Trevelyan during their meeting on June 29 (UK time).